Car Fires
At Greene Broillet & Wheeler, our seasoned team of professionals have over 100 years of combined legal experience handling complex legal matters.
Car Fire Injury Attorneys in Los Angeles
Representing Victims of Dangerous Car Fire Defects
The typical American car or SUV carries 12 to 20 gallons of gas, and just one gallon of gasoline has the same explosive potential as six sticks of dynamite. Recognizing the significant danger to motorists, auto engineers put considerable time and effort into engineering safe fuel systems. Largely, these efforts have been successful, and it is now unusual for a car, SUV, van or truck to explode or catch on fire during an accident. However, these fires still happen when the vehicle has a faulty fuel system.
When a vehicle does catch fire, a full investigation into possible design defects should be considered. At Greene Broillet & Wheeler, LLP, our Los Angeles car fire injury lawyers are leaders in the areas of product liability lawsuits and auto defect litigation. Often honored by organizations like Lawdragon Magazine, National Law Journal, U.S. News - Best Lawyers®, and Southern California Super Lawyers, our award-winning team has the experience and skill to fight for your rights.
Let us help you seek justice after a catastrophic car fire accident. Call (866) 634-4525 to speak with an attorney for free.
Common Car Fire Defects
According to the National Fire Protection Association (NFPA), vehicle fires accounted for at least 13% of all fire deaths in 2018 – and fires in highway vehicles occurred at the rate of one every 2 minutes and 54 seconds. In most cases, these car fires are directly caused by gas tank defects and faulty fuel systems. Because cars and other motor vehicles are powered by a combination of complex mechanical and electrical systems, car manufacturers and sellers have a strong "duty of care" to ensure that their vehicles are reasonably safe for consumers. When they fail to meet this duty of care, they may be held liable for your losses.
Car fires are frequently caused by the following defects:
Overheating catalytic converters
Gas tanks located outside of the protective frame
Poorly-designed car batteries
Electrical system failure
Lack of proper airflow and cooling for exhaust
Gas tanks placed in the "crush zone"
Spilled flammable fluids
Faulty filler necks
Short circuits
Fuel leakages
Defective anti-siphoning devices
Suspected Design Defects in the Dodge Intrepid Sedan
The Dodge Intrepid sedan has recently come under scrutiny for a suspected design or manufacturing defect with its braking system. A recent fatal California taxi accident involved an Intrepid taxicab in which the brakes appear to have caught fire, causing a crash and burning two passengers to death. Intrepid sedans have also been purchased by police departments. In police chase scenarios, the brakes on some Intrepid vehicles caught fire, just as the brakes on the taxi.
What Damages Can I Recover?
Although it's possible to sustain a wide range of catastrophic injuries in a car accident, some of the worst injuries occur when the car combusts into flames post-crash. Burn injuries are among the most painful, debilitating injuries anyone can suffer, and third-degree burn victims require intensive burn care in a specialized treatment center or ICU. If you were burned in a car fire because of someone else's negligence, you deserve answers and you may also deserve compensation.
Here are a few of the damages you can pursue in a faulty fuel system lawsuit:
Medical treatment costs
Hospitalization and burn center admission
Long-term care and assisted living arrangements
Disability and disfigurement
Past and future lost wages
Reduced earning capacity
Pain and suffering
Case Results for Car Fire Claims
At Greene Broillet & Wheeler, LLP, our lawyers have prevailed for many clients who have been injured or lost a loved one because a faulty fuel system caused an explosion or fuel-fed fire after a collision. We have represented clients in many cases where fuel tanks were placed in the crush zone or outside of the protective frame of the car, making them vulnerable to an explosion. We have also handled cases involving faulty filler necks and defective anti-siphoning devices that allowed fuel to leak after a collision, causing a fuel-fed fire.
A few of our past case results for car fire injury claims:
We achieved a $4.9 billion verdict on behalf of clients who suffered serious burn injuries from a faulty fuel system in a Chevy Malibu. That was the largest personal injury verdict in the U.S. in 1999, and one of the largest plaintiff's verdicts in American judicial history. Our personal injury attorney Christine Spagnoli was an integral member of the trial team against GM.
We achieved a multi-million dollar settlement for a client who suffered disfiguring burns in a car fire because the fuel tank in her Isuzu Trooper was placed in a vulnerable location without adequate protection in case of a rear-end collision.
We achieved a $2.5 million settlement for a family that lost two children in a truck fire caused by a faulty filler neck.
It took years of tireless work, against an army of opposing attorneys, in order to get justice for our clients in these matters. In the case of the Chevy Malibu car fire, our car fire injury lawyers proved that GM had placed profits over people, injuring passengers and putting thousands of others at risk of injury or death from car fires.
Why Choose Greene Broillet & Wheeler, LLP?
Our firm has investigative resources few can match. We have access to an evidence warehouse, which allows us to store burned vehicles and other evidence. We also employ a staff of investigative experts and demonstrative evidence experts who help us understand the causes of a particular accident and prepare clear, convincing evidence that a jury can understand.
If you were harmed or a family member died in a car fire because of a defective fuel system, let us put our knowledge, experience, and strength to work for you. We represent clients in Los Angeles, throughout Southern California, the state and the nation.
Contact a gas tank defect attorney at Greene Broillet & Wheeler, LLP today.
HELPING OUR CLIENTS TELL THEIR STORY & GET THE COMPENSATION THEY DESERVE
Named in U.S. News - Best Lawyers® "Best Law Firms," Greene Broillet & Wheeler, LLP ranks as Tier 1 Personal Injury firm in Los Angeles.

Founding partners Browne Greene and Bruce A. Broillet are both members of the exclusive invite-only Inner Circle of Advocates, as two of the top 100 plaintiff trial lawyers in America.

All of our attorneys are proud to be active members of the Los Angeles County Bar Association or LACBA.

Many firm members have been honored by the Consumer Attorneys of California, including Browne Greene, Christine Spagnoli, and Bruce Broillet, recipients of the Marvin E. Lewis Award. In addition, attorneys Bruce Broillet, Scott Carr, Molly McKibben, and Tobin Lanzetta has been honored with the Consumer Attorney of the Year Award.

All 15 of our attorneys have been selected to Best Lawyers® after an extensive peer review process.

Our attorneys were featured in TopVerdict for having one of the Top 10 Wrongful Death Verdicts in California in 2019, with $15 million won for the plaintiff in Keck v. Bel-Air Bay Club.

Our firm has more attorneys on the Super Lawyers® and Rising Stars lists than any other law firm in Southern California, with 15 members selected.

Several partners are active members in the Consumer Attorneys Association of Los Angeles, with attorneys Browne Greene, Bruce Broillet, and Christine Spagnoli named "Trial Lawyer of the Year."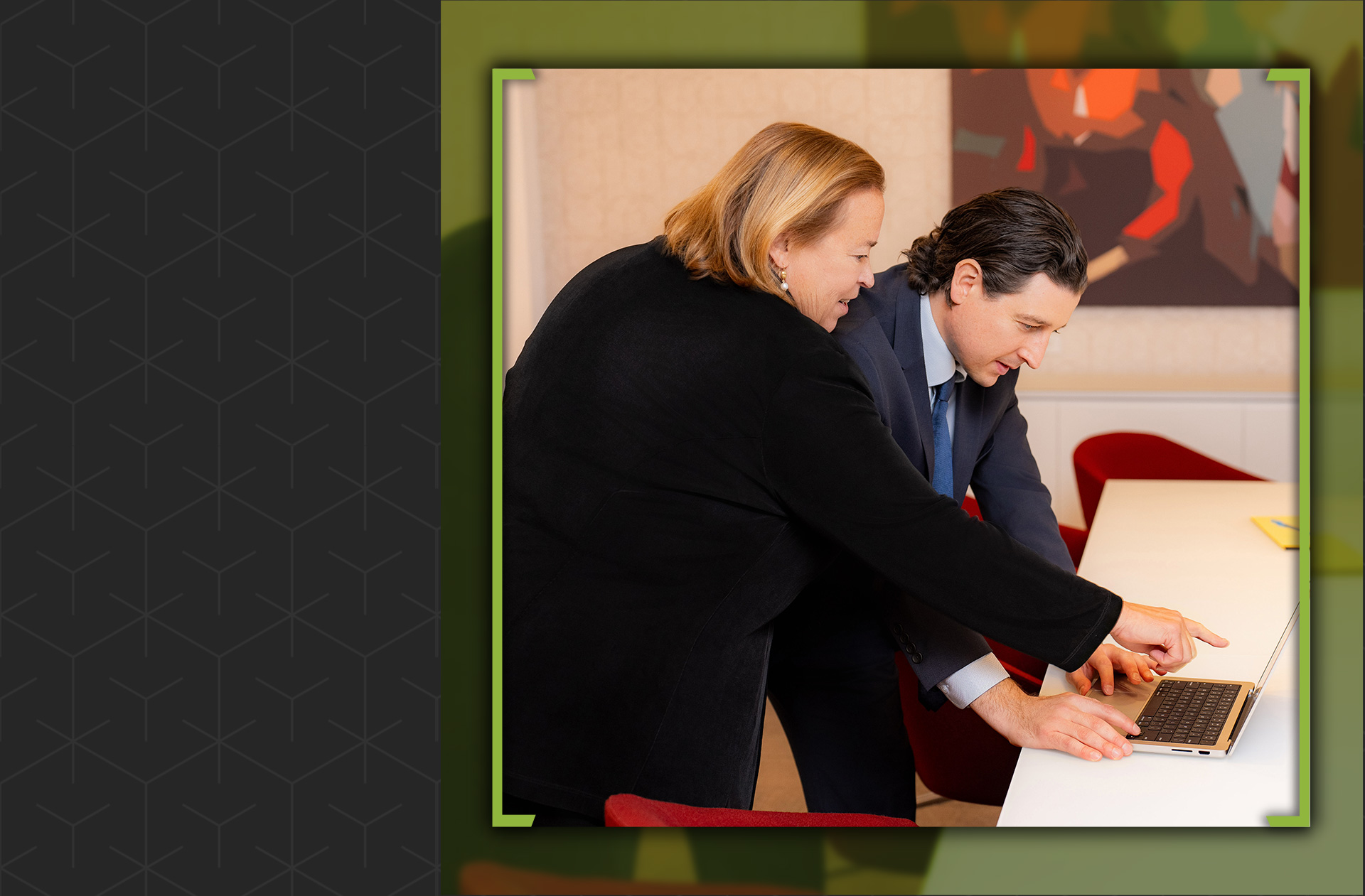 Decades of Legal Experience

Billions Recovered For Our Clients

We're Always Available For Our Clients & Offer Free Consultations

We've Taken On Some of The Largest Corporations & Insurance Agencies
Billions Recovered
Schedule a Free Consultation at

(866) 634-4525