Insurance Bad Faith Lawyers
At Greene Broillet & Wheeler, our seasoned team of professionals have over 100 years of combined legal experience handling complex legal matters.
Los Angeles Insurance Bad Faith Lawyers
Standing Up for Clients When Insurance Companies Deny Coverage
We buy insurance to protect ourselves, our families, or our businesses against catastrophic events such as fires, natural disasters, auto accidents or disabling injuries. When the unthinkable happens, we turn to that insurance policy to pay for these losses and make us whole. In too many cases, the insurer denies the claim, agrees to pay only a portion of the true value of the claim, or delays payment for months or even years. These actions can compound your problems and lead to additional financial problems.
Our Los Angeles insurance bad faith lawyers at Greene, Broillet & Wheeler, LLP, are familiar with the many tactics insurers may use to wrongfully deny the assistance that policyholders deserve. We know what insurance failures can cost you, both financially and emotionally, and we work to help our clients receive the full amount they deserve for their unnecessary losses.
If you believe your insurance company acted in bad faith in the Los Angeles area, throughout California, or anywhere in the United States, call our office today at (866) 634-4525.
Common Examples of Insurance Bad Faith
Under California law, contracts between an insurer and a policyholder have a clause called the "implied covenant of good faith and fair dealing." This means that the insurance company must act in good faith when fulfilling its contractual obligations and may not unfairly interfere with a policyholder's rights under the contract. Such rights include receiving benefits for covered risks, proper investigation into the liability for an injury, defense by the insurer against claims by third parties, and using good faith to settle all claims.
Too often, however, an insurance company will fail to meet its obligations under the contract. This can often constitute a breach of the covenant of good faith and fair dealing, and policyholders may bring a legal claim for insurance bad faith.
Some acts that may constitute bad faith include:
Unreasonable delays or unreasonable refusals to settle a claim
Refusal to pay a valid claim or unreasonably limiting or delaying payments
Failing to conduct a prompt, fair, and full investigation into a claim
Refusing to communicate with policyholders about claims or claim status
Failing to provide explanations for a claim denial
Misrepresenting the facts of coverage under the policy
Compromising a policyholder's ability to defend a lawsuit
Bad faith acts can happen with any type of insurer or policy, including consumer or business policies. The first step in determining whether bad faith occurred is to examine the language of a policy, which can prove extremely complex. If a policyholder has a reasonable expectation of coverage, benefits, or defense based on the language of a policy, you might prevail in a bad faith claim even if the policy contains ambiguous language.
What Damages Can I Seek for Insurance Bad Faith?
Extensive losses can stem from an insurer's bad faith, including:
Costs a policyholder paid that the policy should have covered
Costs the insured had to pay to an injured third party
Costs paid to defend a lawsuit filed by a third party
Legal fees trying to obtain the deserved benefits
Damages for emotional distress or mental suffering
Recovering Punitive Damages
When insurance companies engage in bad faith, courts will sometimes compel them to pay punitive damages for their conduct. The law does not base punitive damages on any specific financial losses of plaintiffs. Instead, in some cases, a jury can award a plaintiff punitive damages as an additional punishment for the insurance company if it engaged in severe wrongdoing.
Punitive damages can add millions of dollars to a claim value, though defendant insurers will hotly contest whether a situation warrants such an award. Our attorneys fully understand the law regarding the availability of punitive damages and can identify in which cases it is appropriate and just to seek them out. We have obtained jury awards worth $3 million and more in punitive damages in insurance bad faith claims, and will always consider the possibility of punitive damages in every case to ensure our clients receive justice.
Ready to learn more? Contact our team at (866) 634-4525 for more information.
A Tradition of Success in Holding Insurance Companies Accountable
Greene Broillet & Wheeler, LLP represents both individuals and businesses whose insurance companies failed to provide the coverage or defense specified in their insurance policies. Our experienced Los Angeles trial attorneys have prevailed in cases involving life insurance, homeowners insurance, and commercial liability insurance. We have taken successful legal action against UNUM Group, Paul Revere Life Insurance, Farmers, State Farm, Allstate, Travelers, and 20th Century, among others. No matter what the context, we have identified bad faith actions on the part of insurers and stood up for our clients' rights to full financial recovery.
We've won multi-million-dollar verdicts and settlements for victims of insurance bad faith, including cases involving:
Insurance companies are often large corporations and ready to deploy many defense tactics against bad-faith claims. An insurance company's job is to limit liability, and these companies will aggressively defend themselves to avoid paying damages to policyholders. Not every law firm is well-equipped to take on large companies with extensive resources to dedicate to their defense.
The following is only a small sample of additional results we have obtained for our clients:
$6.75 million for our client in a bad faith claim after an insurer denied a proper defense and indemnification in a claim for property damage
$4 million for a client whose insurance company improperly denied disability benefits to which their policy entitled them
$2.9 million for a doctor who received a denial for rightful disability benefits from the insurance company
Overall, our legal team never shies away from cases involving millions or even billions of dollars in damages. Our lawyers have secured more million-dollar verdicts and settlements for clients than any plaintiff's injury firm in California.
Reasons for Our Success Against Insurers
You may wonder what sets Greene, Broillet & Wheeler, LLP, apart from other Los Angeles law firms and what allows us to handle high-value insurance bad faith claims with such success.
Here's what sets us apart:
Our resources – Because our firm successfully takes on the toughest high-value cases, we have even more resources to put back into the firm for the benefit of current and future clients. We have an investigative team on staff that will thoroughly examine the circumstances of each claim, gathering persuasive evidence that other lawyers may miss. We limit the cases we accept so that each of our attorneys and staff members has the time to fully address every issue in every case they handle. We invest our time and resources into our clients, and we will never hesitate to see a claim through to its best possible resolution, even if it means going to trial.
Our experience – When you face devastating losses due to insurance bad faith, you do not want to simply call any law firm that handles insurance law claims. Many law firms may handle numerous smaller-scale claims, but that does not put them in the position to seek multi-million-dollar settlements or awards. Not all experience is equal—and our attorneys have extensive experience handling high-dollar cases because that is our firm's priority. You can trust we have the experience to represent you against your insurer.
Our reputation – Insurance companies often try to take advantage of attorneys who are less experienced at handling complex claims or litigation, or who may not have an established track record of success in court. They know they can intimidate these attorneys into avoiding an expensive trial and settling for much less than a client deserves. Our legal team, on the other hand, has a proven record of excellence. Because of our reputation, insurance companies take us seriously when we walk into the room. They know we will not hesitate to go to trial if an insurer fails to offer a favorable settlement. Insurance companies know we will not back down and that they cannot intimidate our attorneys into accepting any less than our clients deserve.
Contact Our Los Angeles Insurance Bad Faith Lawyers
When you make an insurance claim or someone files a claim against your policy, you rightfully expect your insurance company to abide by the terms of your policy. When an insurance company wrongfully refuses to meet its obligations and provide coverage or defense, you have important legal rights to protect.
Unfortunately, insurance companies will rarely admit wrongdoing and will often devote extensive resources to defend against bad faith claims. Do not risk losing a claim by selecting a law firm that lacks the experience and resources to take on large insurers. Take the case results of Greene, Broillet & Wheeler, LLP, as an indicator that our team has what it takes to represent policyholders in high-stakes insurance law claims.
Call our team at (866) 634-4525 or contact us online today to discuss how we may help you.
HELPING OUR CLIENTS TELL THEIR STORY & GET THE COMPENSATION THEY DESERVE
Named in U.S. News - Best Lawyers® "Best Law Firms," Greene Broillet & Wheeler, LLP ranks as Tier 1 Personal Injury firm in Los Angeles.

Founding partners Browne Greene and Bruce A. Broillet are both members of the exclusive invite-only Inner Circle of Advocates, as two of the top 100 plaintiff trial lawyers in America.

All of our attorneys are proud to be active members of the Los Angeles County Bar Association or LACBA.

Many firm members have been honored by the Consumer Attorneys of California, including Browne Greene, Christine Spagnoli, and Bruce Broillet, recipients of the Marvin E. Lewis Award. In addition, attorneys Bruce Broillet, Scott Carr, Molly McKibben, and Tobin Lanzetta has been honored with the Consumer Attorney of the Year Award.

All 15 of our attorneys have been selected to Best Lawyers® after an extensive peer review process.

Our attorneys were featured in TopVerdict for having one of the Top 10 Wrongful Death Verdicts in California in 2019, with $15 million won for the plaintiff in Keck v. Bel-Air Bay Club.

Our firm has more attorneys on the Super Lawyers® and Rising Stars lists than any other law firm in Southern California, with 15 members selected.

Several partners are active members in the Consumer Attorneys Association of Los Angeles, with attorneys Browne Greene, Bruce Broillet, and Christine Spagnoli named "Trial Lawyer of the Year."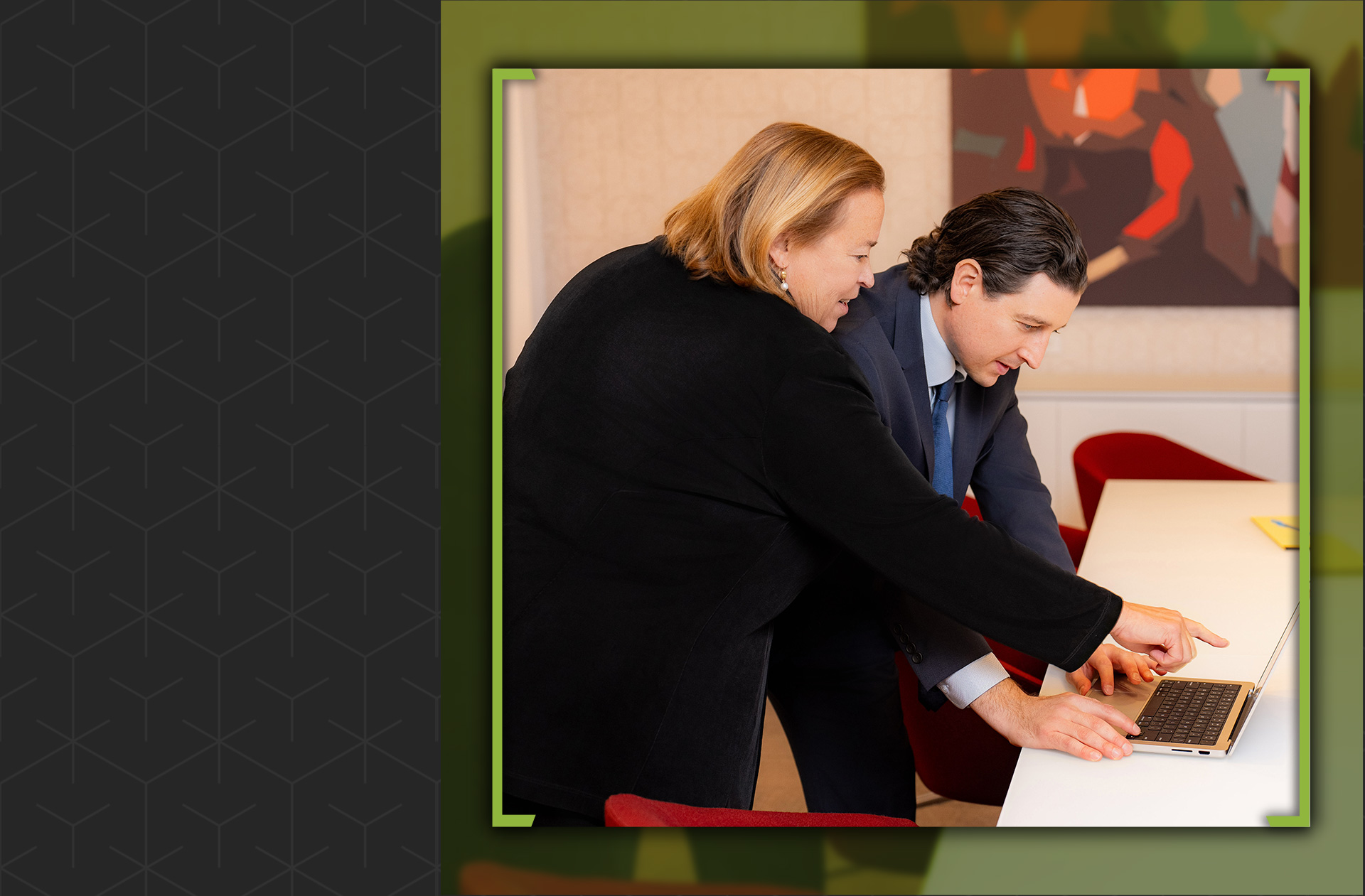 Decades of Legal Experience

Billions Recovered For Our Clients

We're Always Available For Our Clients & Offer Free Consultations

We've Taken On Some of The Largest Corporations & Insurance Agencies
Billions Recovered
Schedule a Free Consultation at

(866) 634-4525