Los Angeles Business Litigation Lawyer
At Greene Broillet & Wheeler, our seasoned team of professionals have over 100 years of combined legal experience handling complex legal matters.
Los Angeles Business Litigation Lawyers
Sophisticated Legal Representation for Complex Business Disputes
Finding legal counsel with the resources and skill to navigate a complex business dispute can often prove to be a difficult task. When you need help resolving a dispute related to your commercial affairs, you can trust that the business litigation team at Greene Broillet & Wheeler, LLP, will help you seek justice for corporate wrongdoing or accurately represent your business in any legal proceedings. As preeminent plaintiff's attorneys serving clients in Los Angeles and beyond, we have the know-how, diligence, and commercial sophistication you need to help mitigate the harms from fraud, breach of contract, and other business-related disputes.
If you have a business dispute, contact us at (866) 634-4525 or message us online for a free consultation.
Commercial Litigation Matters We Handle
Our business litigation services encompass holding those accountable for the full range of fraudulent, wrongful, and negligent business practices, including:
Accounting malpractice
Commercial disparagement (trade libel)
Fraud
Government liability
Lottery ticket fraud
Class actions
Intellectual property disputes
This does not represent the full range of business-related disputes our team at Greene Broillet & Wheeler, LLP, can handle. Instead, this is a small sample of those disputes where our experience and know-how as plaintiff's attorneys can add significant value for clients.
Why Do You Need a Plaintiff's Attorney for Your Business?
Simply put, your business needs the right plaintiff's attorney when someone else's wrongful conduct has caused harm. Law firms specializing in corporate representation tend to take a more defensive posture in representing their business clients. These attorneys focus on minimizing the risks to an enterprise and its assets, and rightly so.
However, when a deal or a business relationship goes bad, the defensive inclinations of corporate attorneys – including the litigators in their firms – do not always serve their clients' best interests. Business disputes tend to be more chaotic and pose a stark contrast to the careful, methodical process of entering into a business transaction.
When you're facing a business dispute, you need nimble, aggressive legal representation from trial lawyers who understand how to move quickly and protect commercially sensitive information – and who can appear in court on a moment's notice. That is exactly kind of sophisticated business representation for which Greene Broillet & Wheeler, LLP, has no peer in the Southern California legal community.
Business Litigation FAQs
Should a Lawyer Handle Internal Corporate or Partnership Business Disputes?
We cannot offer legal advice here. But, in our experience, the sooner an enterprise or individual gets legal counsel involved in an internal dispute, the higher the chance of avoiding grievous harm.
What Damages Can Business Litigation Plaintiffs Recover?
The types and amount of compensation available to a plaintiff in business litigation, if any, can vary according to the facts of the individual situation.
The most common types of damages awarded in a business case are:
Compensatory damages. The defendant pays the plaintiff money that covers any actual, provable loss. Ideally, that should leave the plaintiff in a similar financial position as if the loss had never occurred. Damages awarded could include what the plaintiff lost from income and profits.
Reliance damages. When the loss is more difficult to define financially, reliance damages cover situations where the defendant failed to act on an obligation, or when the plaintiffs detrimentally relied on misrepresentations by the defendant.
Restitution damages. These are sometimes awarded in breach of contract cases when a promised benefit is not delivered. The plaintiff receives compensation for the value of what the defendant received while waiting for the defendant to honor contracted promises.
Liquidated damages. Contracts sometimes spell out what costs each party should pay if one or the other failed to honor the agreement. If liquidated damages do not indicate actual damages, the court may instead award a different and more accurate type of financial compensation.
Punitive damages. Occasionally a plaintiff will recover punitive damages when a defendant has engaged in deliberate activity against the plaintiff to cause harm.
Do Business Litigation Matters Always Go to Trial?
No. In our experience, most business litigation matters reach resolution through negotiated settlements. That said, as any business leader knows, you need leverage going into high-stakes negotiations when your commercial survival is on the line. There is no greater leverage in a business dispute than to have commercially sophisticated legal counsel sitting at the negotiating table who can also credibly take a dispute to trial and arbitration—and win.
That's particularly true when the other side chooses to go with litigators who have limited courtroom experience. Our track record of achieving large damage awards against big corporate defendants—including in personal injury matters—sends a clear and unmistakable signal: A plaintiff with Greene Broillet & Wheeler, LLP, on its side is prepared for trial.
Our Past Results in Business Litigation Cases
At Greene Broillet & Wheeler, LLP, we appreciate the commercial sensitivity of litigation involving business-related wrongdoing. Many of our disputes reached resolution through private arbitration or confidential settlement, and we are committed to protecting our clients' privacy.
Here, however, are details of a few cases we can share:
An $11.3 million award in relation to a fraudulent stock purchase and loan, resulting in loss of stock
A $10.4 million award in a breach of contract and fraud case
A $2.2 million award for accounting malpractice
Our Los Angeles business litigation practice also routinely represents prominent people, entertainment industry executives, and creative workers in business-related disputes and other civil litigation matters.
These include:
Representing an animator and director in claims for compensation due for his role in creating a pitch presentation for the Fox Television show Family Guy
Representing actress Zsa Zsa Gabor in her claims of mistreatment by the Beverly Hills Police Department
Representing a plaintiff in claims that the reality television series The Apprentice improperly used the plaintiff's ideas and concept
Representing a plaintiff against Ozzy and Sharon Osbourne regarding the idea and concept for the television series The Osbournes.
Call Us for Your Los Angeles Business Litigation Needs
Our team at Greene Broillet & Wheeler, LLP has earned widespread acclaim for representing plaintiffs in Los Angeles and beyond. Our knowledge, experience, and skill serve not just clients personally injured in accidents, but also enterprises and people harmed in business-related disputes. Our attorneys offer clients the rare combination of commercial sophistication and courtroom smarts that can prove essential in business litigation.
If you have fallen victim to wrongdoing with regard to a business matter, or if you were damaged in a business relationship, do not entrust your legal representation to defensive-minded corporate litigators. Turn to our nimble, dynamic, aggressive trial lawyers to protect and enforce your commercial rights and interests.
To discuss the business dispute you need help resolving, contact us at (866) 634-4525 or online today and schedule a consultation.
HELPING OUR CLIENTS TELL THEIR STORY & GET THE COMPENSATION THEY DESERVE
Named in U.S. News - Best Lawyers® "Best Law Firms," Greene Broillet & Wheeler, LLP ranks as Tier 1 Personal Injury firm in Los Angeles.

Founding partners Browne Greene and Bruce A. Broillet are both members of the exclusive invite-only Inner Circle of Advocates, as two of the top 100 plaintiff trial lawyers in America.

All of our attorneys are proud to be active members of the Los Angeles County Bar Association or LACBA.

Many firm members have been honored by the Consumer Attorneys of California, including Browne Greene, Christine Spagnoli, and Bruce Broillet, recipients of the Marvin E. Lewis Award. In addition, attorneys Bruce Broillet, Scott Carr, Molly McKibben, and Tobin Lanzetta has been honored with the Consumer Attorney of the Year Award.

All 15 of our attorneys have been selected to Best Lawyers® after an extensive peer review process.

Our attorneys were featured in TopVerdict for having one of the Top 10 Wrongful Death Verdicts in California in 2019, with $15 million won for the plaintiff in Keck v. Bel-Air Bay Club.

Our firm has more attorneys on the Super Lawyers® and Rising Stars lists than any other law firm in Southern California, with 15 members selected.

Several partners are active members in the Consumer Attorneys Association of Los Angeles, with attorneys Browne Greene, Bruce Broillet, and Christine Spagnoli named "Trial Lawyer of the Year."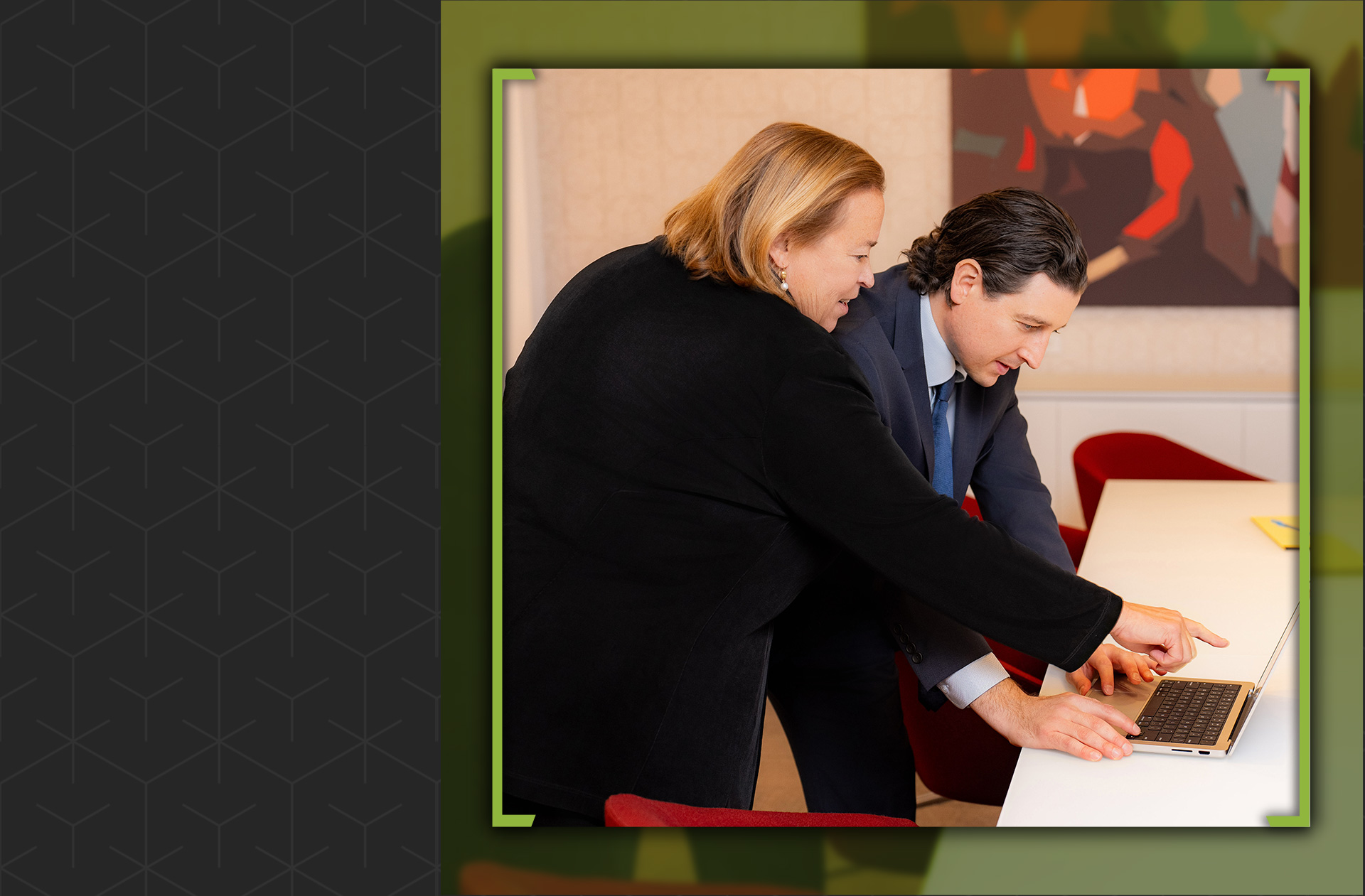 Decades of Legal Experience

Billions Recovered For Our Clients

We're Always Available For Our Clients & Offer Free Consultations

We've Taken On Some of The Largest Corporations & Insurance Agencies
Billions Recovered
Schedule a Free Consultation at

(866) 634-4525