Los Angeles Wrongful Death Lawyer
At Greene Broillet & Wheeler, our seasoned team of professionals have over 100 years of combined legal experience handling complex legal matters.
Los Angeles Wrongful Death Attorneys
Standing Up for Families Who Lost Loved Ones to Negligence
In the United States alone, there are 146,500 accident-related deaths on average every year, making death from unintentional injuries the fourth-leading cause of fatalities. Many people who suddenly die in unexpected circumstances leave behind spouses, children, parents, and other loved ones who never imagined they would face such a tragedy. In the wake of these sudden financial and emotional losses, surviving family members may not know how to proceed.
At Greene Broillet & Wheeler, LLP, our Los Angeles wrongful death lawyers can represent the surviving family members of wrongful death victims. Although some wrongful death claims seem straightforward, defendants will almost always fight aggressively against liability for a death. During the difficult time after a loved one passes, family members may benefit from a law firm that has the resources and experience to fight for justice on their behalf.
If your loved one recently suffered fatal injuries in an accident in Los Angeles or anywhere in California, please do not wait to call us at (866) 634-4525 to discuss whether we can help.
When Is a Death Considered Wrongful?
Wrongful death means a preventable death that resulted from someone else's negligence, recklessness, or intentional misconduct. This can apply to a wide range of fatal accidents that may lead to legal claims.
The following are only some of the many common causes of wrongful death in California:
A wrongful death lawsuit can be filed after someone is killed by another party's negligence, misconduct, or illegal activity. Generally, surviving close family members will have the right to make a claim for damages in such cases.
Wrongful death claims often rely on evidence from a criminal conviction to prove the liability of an at-fault party. However, it is not always necessary for the liable party to be guilty of a crime. Take O.J. Simpson for example. He was not convicted of murder, but he was later found liable in civil court for the wrongful death of the individuals he was accused of killing.
In order to prove a wrongful death case, the following general elements need to be shown:
A human being had died;
The death was the result of another party's negligence and/or intent to harm;
Surviving family members have suffered monetary damages stemming from the death; and
A personal representative has been appointed to administer the deceased person's estate.
Who Can I Hold Accountable for a Wrongful Death?
Many different types of actions – or inaction – can result in wrongful deaths. In addition, many different parties may face liability for wrongful death. An individual, company, or government entity's negligence can all lead to a fatal accident. At Greene Broillet & Wheeler, LLP, we are ready to take on wrongful death claims stemming from a wide range of accidents and negligent acts.
No matter the cause of your loved one's accident, the law recognizes that wrongful death results in tremendous economic and non-economic damages, and that survivors should not shoulder these losses alone. Instead, the party responsible may be required to pay compensation to the victim's family for the death of their loved one and certain losses incurred due to the death.
Eligibility for a Wrongful Death Claim
Generally, only close family members can bring a wrongful death lawsuit. However, because there are other possible parties who may be eligible for a claim in certain circumstances, it's important to review your case with a qualified attorney. An experienced wrongful death attorney can evaluate your relationship to your loved one and help determine whether you have a valid legal claim.
California's wrongful death statute permits the following surviving relatives to bring a wrongful death action:
A spouse or domestic partner
Children
Other heirs, such as parents or siblings
The personal representative of the person's estate
Additional people may also have the right to bring wrongful death lawsuits if they depended financially on the deceased person.
Such people include:
A putative spouse or a putative spouse's children (Putative spouse means someone who believed that he or she was married to the deceased person, even though the marriage was not valid)
Stepchildren
Parents
Statute of Limitations in California Wrongful Death Cases
There is a specific amount of time in which a wrongful death lawsuit must be filed. This is known as the statute of limitations. The statute of limitations for wrongful death lawsuits is not the same in each state.
In California, the statute of limitations is two years for most situations.
If a healthcare provider was negligent, however, the statute of limitations is three years from the date the patient was injured or one year after the plaintiff should have discovered the injury — whichever one of these occurs first. Finally, if the lawsuit is based on tort liability, then the claim against the government must be filed within six months.
As you can see, there are many factors to consider when it comes to the statute of limitations for wrongful death cases in California. At Greene Broillet & Wheeler, LLP, we understand that this is a difficult time for you. Having to deal with the wrongful death of a loved can make trying to muddle through the legal work especially hard. Let us help.
Our attorneys are compassionate and caring, but they are also aggressive litigators when needed. We work diligently for our clients, whether that means answering questions, reviewing settlement offers, or fighting for our clients in court.
Helping Clients Recover for All of Their Losses
The primary purpose of a wrongful death claim is to compensate surviving family members for various losses suffered due to the death of their loved one. Generally, family members can seek compensation for economic and non-economic losses, though the damages available depend on the circumstances—and every case is unique.
Economic Damages for Wrongful Death
Economic damages compensate families for financial losses that bills, receipts, pay statements, and other financial documents can verify. Courts may also award economic damages that represent the value of lost future earnings or even lost household services. For example, if a spouse would likely have worked another 30 years, the surviving spouse may seek 30 years' worth of lost future income, factoring in expected increases in wages, inflation, and other factors over time. These calculations often require the assistance of economic and occupational experts, which our attorneys use on a regular basis.
Economic damages may include:
Burial expenses
Funeral expenses
Costs of medical care provided to the loved one before death
Lost income of the loved one
Non-Economic Damages
No amount of money can ever replace the presence of a spouse, parent, or child, but courts may award additional compensation for the loss of love, affection, companionship, moral support, and when appropriate, sexual intimacy. If a case does not settle pre-trial, the jury may determine the amount necessary to compensate a family for the loss of their relationship with their loved one.
Taking legal action after a wrongful death is never easy, especially when you're dealing with grief and adjusting to life without a family member. However, standing up for your legal rights does not have to mean taking on additional stress. Our Los Angeles wrongful death lawyers aim to take as much stress away from our clients during a difficult time and advocate on their behalf.
Contact Our California Wrongful Death Law Firm Today
Bringing a wrongful death claim can hold responsible parties accountable for the tragic death, and give family members a sense of justice and closure. At Greene Broillet & Wheeler, LLP, our Los Angeles attorneys are prepared to explain the process to you and listen to your story with compassion. We have handled wrongful death cases involving many different scenarios—from auto collisions to workplace accidents to deadly police misconduct. We strive for the moment when our lawyers can help a family move forward after a death and into a better position than when they first called our office.
To explore your legal options with one of our compassionate attorneys, give us a call at (866) 634-4525 today.
HELPING OUR CLIENTS TELL THEIR STORY & GET THE COMPENSATION THEY DESERVE
Named in U.S. News - Best Lawyers® "Best Law Firms," Greene Broillet & Wheeler, LLP ranks as Tier 1 Personal Injury firm in Los Angeles.

Founding partners Browne Greene and Bruce A. Broillet are both members of the exclusive invite-only Inner Circle of Advocates, as two of the top 100 plaintiff trial lawyers in America.

All of our attorneys are proud to be active members of the Los Angeles County Bar Association or LACBA.

Many firm members have been honored by the Consumer Attorneys of California, including Browne Greene, Christine Spagnoli, and Bruce Broillet, recipients of the Marvin E. Lewis Award. In addition, attorneys Bruce Broillet, Scott Carr, Molly McKibben, and Tobin Lanzetta has been honored with the Consumer Attorney of the Year Award.

All 15 of our attorneys have been selected to Best Lawyers® after an extensive peer review process.

Our attorneys were featured in TopVerdict for having one of the Top 10 Wrongful Death Verdicts in California in 2019, with $15 million won for the plaintiff in Keck v. Bel-Air Bay Club.

Our firm has more attorneys on the Super Lawyers® and Rising Stars lists than any other law firm in Southern California, with 15 members selected.

Several partners are active members in the Consumer Attorneys Association of Los Angeles, with attorneys Browne Greene, Bruce Broillet, and Christine Spagnoli named "Trial Lawyer of the Year."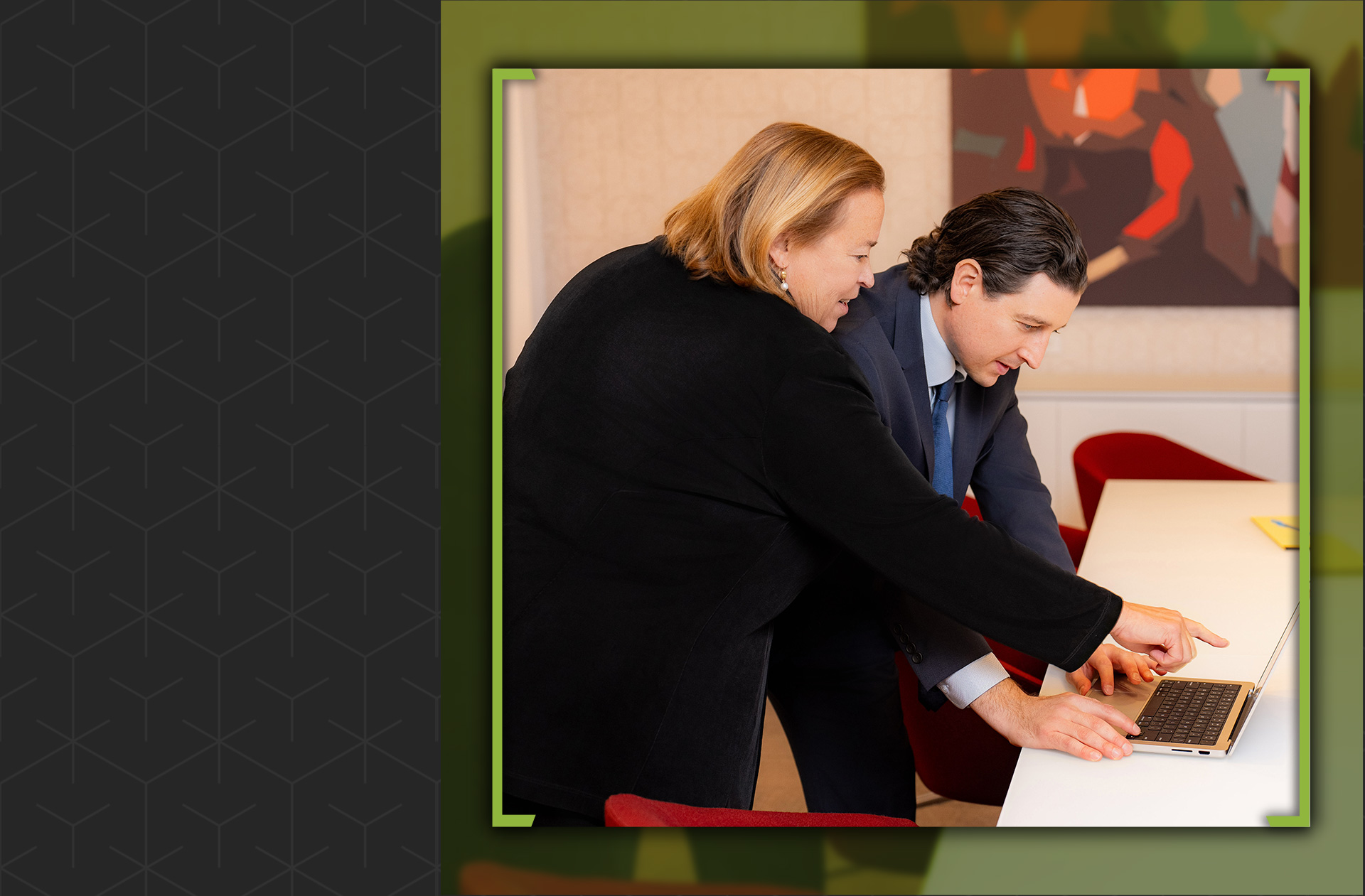 Decades of Legal Experience

Billions Recovered For Our Clients

We're Always Available For Our Clients & Offer Free Consultations

We've Taken On Some of The Largest Corporations & Insurance Agencies
Billions Recovered
Schedule a Free Consultation at

(866) 634-4525