Los Angeles Catastrophic Injury Lawyer
At Greene Broillet & Wheeler, our seasoned team of professionals have over 100 years of combined legal experience handling complex legal matters.
Los Angeles Catastrophic Injury Lawyers
Although minor injuries can certainly affect your quality of life, some physical traumas are graded as catastrophic injuries due to their life-changing nature. From rigorous emergency treatments to lengthy hospitalizations, catastrophically-injured victims and their families must adjust to a new way of life marred by pain, inconvenience, and long-term disabilities.
Throughout California every year, car accidents, pool mishaps, construction accidents, manufacturing incidents, and organized sports accidents result in all manner of catastrophic injuries. Catastrophic injury-causing incidents often share two common traits: A negligent or reckless act is the initiating cause, and someone other than the victim is at fault.
At Greene Broillet & Wheeler, LLP, our firm represents clients with catastrophic injuries – and no injury is too serious for us to handle. We believe that negligent or reckless parties should pay for the injuries they cause. Our attorneys commit all their legal experiences, resources, and tireless efforts to recovering multi-million dollar verdicts and settlements for severely injured victims. We've also helped families recover damages when catastrophic injuries caused their loved ones' wrongful deaths.
Do you believe that you have a catastrophic injury claim in Los Angeles, Southern California, or nationwide? Call Greene Broillet & Wheeler, LLP at (866) 634-4525 or contact us online today.
What Injuries Are Considered Catastrophic?
The term catastrophic injury encompasses a wide range of life-changing medical conditions. Brain and spine injuries are the most widely recognized as "catastrophic," but the category also encompasses traumatic amputations, severe burns, and any other condition that leaves an injured person with a serious – and possibly permanent – loss of bodily function.
Some of the most common catastrophic injury cases we handle include:
Crushing head injuries
Paralysis (tetraplegia, paraplegia, and triplegia)
Medical expertise often saves catastrophic injury victims' lives, but it can't always restore them to full health, cognition, and mobility. When people sustain catastrophic injuries, their new normal must integrate daily living with ongoing care, therapeutic maintenance, family assistance, and a serious financial commitment.
Determining Fault for Catastrophic Injuries
California's comparative negligence doctrine recognizes that when an accident is caused by someone's negligence, liability is often shared by more than one person or entity for the same injury event. (In contrast, a strict liability standard applies to product defect cases, meaning that in most cases, anyone in the chain of creation and distribution is responsible when a product causes injury, regardless of whether negligence is shown.)
For example, several parties may share liability in the following cases:
Violent acts
Product defects
Of course, the potential for sharing liability also allows opposing parties to claim that the victim contributed to the injuries. At Greene Broillet & Wheeler, LLP, we prepare our cases diligently to defend against these sorts of claims. If the negligent party is trying to shift blame for your injuries to you, give us a call.
Investigation and Evidence in Catastrophic Injury Cases
At Greene Broillet & Wheeler, LLP, our in-house investigators have worked hard to help us maintain professional investigative standards. In past cases, our investigation team has helped us to obtain:
Witness statements: Witness statements can prove critical in catastrophic injury cases. As with most people, however, a witness may forget details as time passes. Our investigators have worked hard to quickly obtain eyewitness testimony to corroborate our clients' versions of the events that led to their injuries.
Site investigations: Whether a truck accident, product malfunction, construction site injury, or other event caused our client's injuries, when appropriate, our investigators have visited the location of accident scenes, producing photographs, descriptions, and diagrams to help us better present our cases.
Truck activity recording devices: Commercial truck drivers present such high risks on the highway that they are legally required to document their activities via paper logs, black boxes, or Congressionally-mandated Electronic Logging Devices.
Equipment maintenance records: Manufacturers often maintain maintenance logs for the machines on their production floors, especially the older equipment.
Product retrieval: Our investigators have retrieved defective products for nondestructive testing. We have stored defective products in an evidence warehouse where we have conducted demonstrations for judges, juries, and opposing counsel that proved how those products injured our clients.
Unique Needs for Catastrophic Injury Cases
Life Care Planning
If you have been seriously injured by another person's negligence, the Los Angeles attorneys of Greene Broillet & Wheeler, LLP, will aggressively pursue financial compensation for the full extent of the damages you have suffered. But how do we quantify those damages? How do you put a number on the lifetime costs of a permanent disability like a brain or spinal cord injury?
That is where life care planning comes in. Our law firm sometimes works with certified life care planning specialists to assess your current and future needs for medical treatment, from office visits to surgeries to prescription medications.
That life care plan will project your needs for the following:
Rehabilitation therapies (including speech therapy, physical therapy, occupational therapy and vocational rehabilitation.)
Assistive technologies
Adaptive and prosthetic devices
Transportation costs
Home accessibility modifications
In cases where a life care plan is appropriate, once the life care plan is complete, we work with economists to project the lifetime costs of those needs. We consider all costs related to your injury, including pain and suffering, wage loss and loss of future earning potential.
Vocational Rehabilitation
If you have sustained a brain injury or spinal cord injury, you know how profoundly your life has changed. While medical treatments and rehabilitation therapies cannot give you your old life back, they can help give you the skills you need to adjust to your new circumstances.
When representing people who have suffered life-altering injuries, our attorneys will consider the need for vocational rehabilitation as well as medical treatment and other therapies, like physical therapy, occupational therapy and speech therapy. Vocational rehabilitation specialists can help you explore potential areas of employment, learn new job skills, and provide the support you may need to obtain and keep employment.
We Give Our Clients the Attention They Deserve
While many firms will agree to handle a catastrophic case, few have the experience and resources to produce consistently successful outcomes. That's why our team handles the complex catastrophic cases that other, less-experienced firms struggle to handle. At Greene Broillet & Wheeler, LLP, our attorneys prepare our clients' cases from day one as though trial were inevitable. When the opposing party is reasonable, prudent, and fair, we have no problem negotiating a settlement. But if we cannot reach an appropriate settlement for our client's case, we do not flinch at proceeding to trial and positioning our case for the best results possible.
We dedicate our law practice to injured people who have sustained severe brain trauma, spinal cord injuries, amputations, and other catastrophic injuries due to someone else's negligence or reckless conduct. We not only represent catastrophic injury victims; we also provide our skills and resources to other personal injury attorneys in Los Angeles and Southern California.
To get started with a claim, contact us at (866) 634-4525 today.
HELPING OUR CLIENTS TELL THEIR STORY & GET THE COMPENSATION THEY DESERVE
Named in U.S. News - Best Lawyers® "Best Law Firms," Greene Broillet & Wheeler, LLP ranks as Tier 1 Personal Injury firm in Los Angeles.

Founding partners Browne Greene and Bruce A. Broillet are both members of the exclusive invite-only Inner Circle of Advocates, as two of the top 100 plaintiff trial lawyers in America.

All of our attorneys are proud to be active members of the Los Angeles County Bar Association or LACBA.

Many firm members have been honored by the Consumer Attorneys of California, including Browne Greene, Christine Spagnoli, and Bruce Broillet, recipients of the Marvin E. Lewis Award. In addition, attorneys Bruce Broillet, Scott Carr, Molly McKibben, and Tobin Lanzetta has been honored with the Consumer Attorney of the Year Award.

All 15 of our attorneys have been selected to Best Lawyers® after an extensive peer review process.

Our attorneys were featured in TopVerdict for having one of the Top 10 Wrongful Death Verdicts in California in 2019, with $15 million won for the plaintiff in Keck v. Bel-Air Bay Club.

Our firm has more attorneys on the Super Lawyers® and Rising Stars lists than any other law firm in Southern California, with 15 members selected.

Several partners are active members in the Consumer Attorneys Association of Los Angeles, with attorneys Browne Greene, Bruce Broillet, and Christine Spagnoli named "Trial Lawyer of the Year."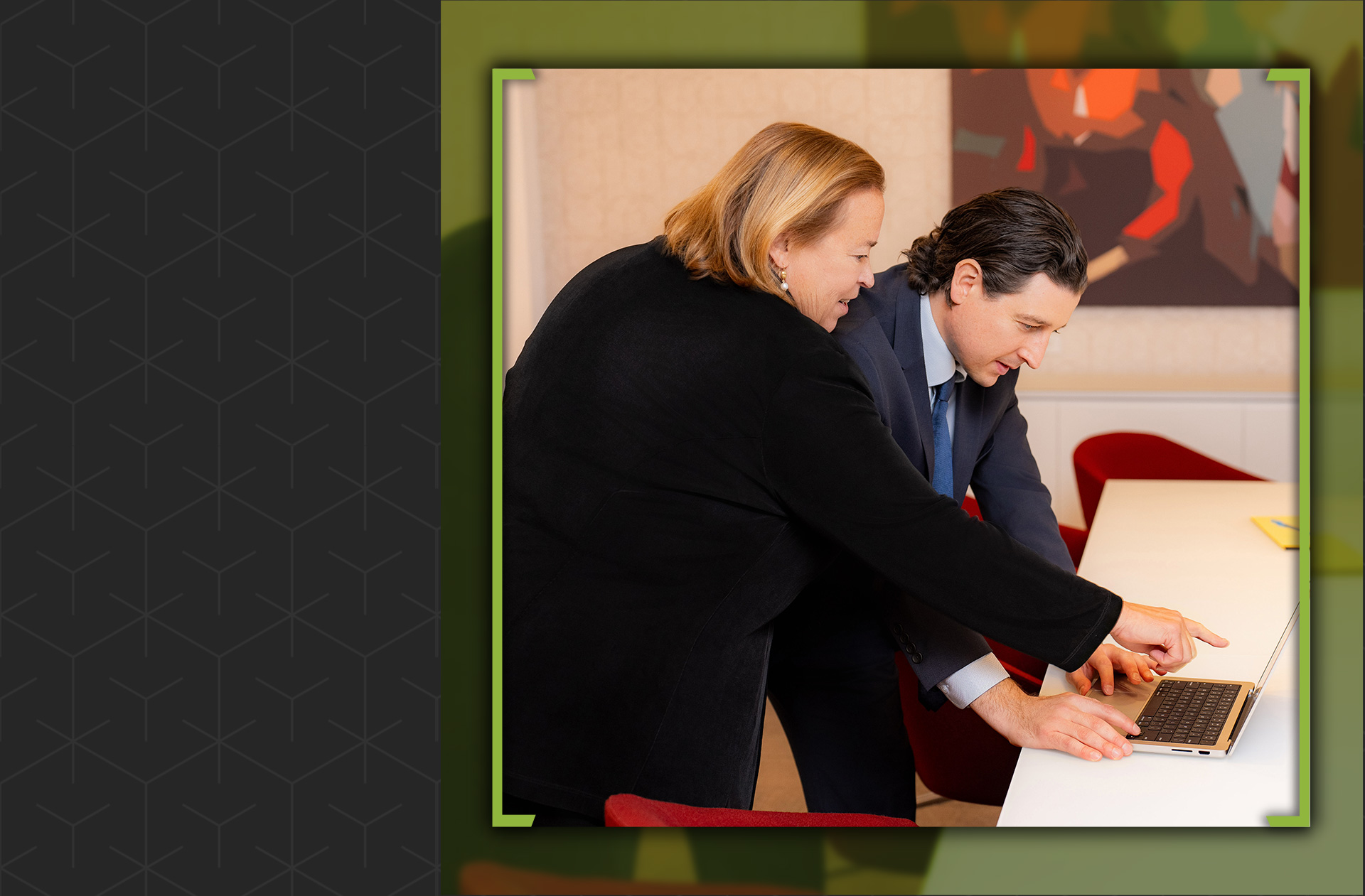 Decades of Legal Experience

Billions Recovered For Our Clients

We're Always Available For Our Clients & Offer Free Consultations

We've Taken On Some of The Largest Corporations & Insurance Agencies
Billions Recovered
Schedule a Free Consultation at

(866) 634-4525