Los Angeles Employment Law Attorney
At Greene Broillet & Wheeler, our seasoned team of professionals have over 100 years of combined legal experience handling complex legal matters.
Los Angeles Employment Law Attorneys
Representing California Employees in Employment Law Claims
From retaliation against whistleblowers to wrongful termination, employment law cases can often be difficult and overwhelming to prove, as California employers often have vast resources to protect themselves from scrutiny. However, our employment lawyers at Greene Broillet & Wheeler, LLP, have repeatedly brought credibility and authority to our clients' words and allowed them to prevail in cases against Fortune 500 companies and major corporations in Los Angeles and beyond.
We know that all employees deserve to have someone standing up for their rights, no matter how challenging the case. This is true whether someone works for a small business or a billion-dollar corporation. When you retain our Los Angeles employment law firm, we'll advocate for your needs throughout the entire legal process.
To begin the process of filing a claim, call (866) 634-4525 or contact us online today.
Types of Employment Law Claims
In California, employers can hire and fire most employees at will. However, they cannot fire or take adverse action against workers for reasons that violate the law or public policy. For example, a company cannot fire employees who stood up for their rights if the employer engaged in discrimination or harassment in the workplace. However, employers will rarely admit the true, unlawful reason for a termination or other adverse action, creating an uphill battle for employees.
Employees are also legally protected from various forms of discrimination and harassment. In California, workers have protections under all of the same federal antidiscrimination laws that protect workers around the nation, including the Title VII of the Civil Rights Act of 1964, the Americans with Disabilities Act (ADA), and the Age Discrimination in Employment Act (ADEA), among numerous others. California workers also have additional rights under the Unruh Civil Rights Act and the California Fair Employment and Housing Act (FEHA). If you're a member of a protected class who has suffered a hostile work environment, you may be able to file a claim against your employer for discrimination.
Some common employment law claims include:
Wrongful termination
Retaliation for a protected activity
Whistleblower retaliation
Employer misconduct
Contract disputes
What Damages Can I Seek from My Employer?
The law gives victims the right to seek legal relief when they have suffered from wrongful termination, discrimination, and other types of employer misconduct. Depending on the nature of your employment law case, you may be eligible for different "damages" or forms of relief.
Some forms of relief may include:
Reinstatement to your previous position
Lost wages and benefits
Court costs and attorney fees
Damages for emotional distress (common in cases involving sexual harassment or discrimination)
Punitive damages (if your employer undertook particularly egregious actions)
Some people will not find a return to their previous positions realistic or preferable after a wrongful termination or discrimination case. However, some employees may want to seek this form of relief in addition to lost earnings and other damages. At Greene Broillet & Wheeler, LLP, we closely review each case with our clients to determine the best legal relief in their cases. Damages in wrongful termination cases can rise into the millions of dollars, and you want an attorney who will address all of your losses and know how to seek the maximum amount possible in your situation.
Investigating Claims of Employer Misconduct
Proving whether your employer engaged in wrongful action can present serious difficulties. Without knowing the many state and federal employment laws, most employees do not know for sure whether they have experienced discrimination or another form of misconduct. Even when the misconduct is unmistakable, it can often be hard for victims to gather clear evidence that connects to the employer's actions.
This is why workplace lawsuits require thorough investigation in order to be successful. As one of California's premier plaintiff's law firms, our Los Angeles employment law team at Greene Broillet & Wheeler, LLP has significant investigative resources that we can put to work in your case.
When investigating your claim, we will examine the following as available:
Statements from coworkers regarding discrimination or harassment on the part of an employer
Employment records indicating no performance or delinquency issues
Proof that an employer did not terminate other employees in the same situation
Proof of close proximity between an employee's protected activity or class and the adverse action
Proof of an employer's shifting reasons for wrongful termination
A History of Success in Wrongful Termination and Harassment Lawsuits
Our attorneys have secured more million-dollar results for clients than any other injury law firm in California, including the following:
$4.9 billion verdict against General Motors
$73 million verdict against Ford Motor Company
$55 million verdict against Marriott
$33 million verdict against Budget Rent-a-Car and the Los Angeles Police Department
$25.9 million verdict against Ford Motor Company
$6 million settlement against the Los Angeles Police Department
Our work representing plaintiffs against large corporations illustrates our ability to take on the toughest cases. We know that cases require resources, skill, and experience, and we regularly bring all of these to the cases we take. If you have a complicated wrongful termination or sexual harassment case, please do not hesitate to call and explore your legal options with our team.
Don't Let Your Employer Violate Your Rights
If you are the victim of employment discrimination, harassment, or wrongful termination – or if you are an attorney seeking a skilled litigator to take a case to trial – contact Greene Broillet & Wheeler, LLP. Our respected and recognized employment law attorneys represent clients and assist other lawyers in the Los Angeles area, Southern California, and throughout the entire state. We also consult with attorneys and clients nationwide.
Contact us today at (866) 634-4525 or message us online to schedule a free consultation.
HELPING OUR CLIENTS TELL THEIR STORY & GET THE COMPENSATION THEY DESERVE
Named in U.S. News - Best Lawyers® "Best Law Firms," Greene Broillet & Wheeler, LLP ranks as Tier 1 Personal Injury firm in Los Angeles.

Founding partners Browne Greene and Bruce A. Broillet are both members of the exclusive invite-only Inner Circle of Advocates, as two of the top 100 plaintiff trial lawyers in America.

All of our attorneys are proud to be active members of the Los Angeles County Bar Association or LACBA.

Many firm members have been honored by the Consumer Attorneys of California, including Browne Greene, Christine Spagnoli, and Bruce Broillet, recipients of the Marvin E. Lewis Award. In addition, attorneys Bruce Broillet, Scott Carr, Molly McKibben, and Tobin Lanzetta has been honored with the Consumer Attorney of the Year Award.

All 15 of our attorneys have been selected to Best Lawyers® after an extensive peer review process.

Our attorneys were featured in TopVerdict for having one of the Top 10 Wrongful Death Verdicts in California in 2019, with $15 million won for the plaintiff in Keck v. Bel-Air Bay Club.

Our firm has more attorneys on the Super Lawyers® and Rising Stars lists than any other law firm in Southern California, with 15 members selected.

Several partners are active members in the Consumer Attorneys Association of Los Angeles, with attorneys Browne Greene, Bruce Broillet, and Christine Spagnoli named "Trial Lawyer of the Year."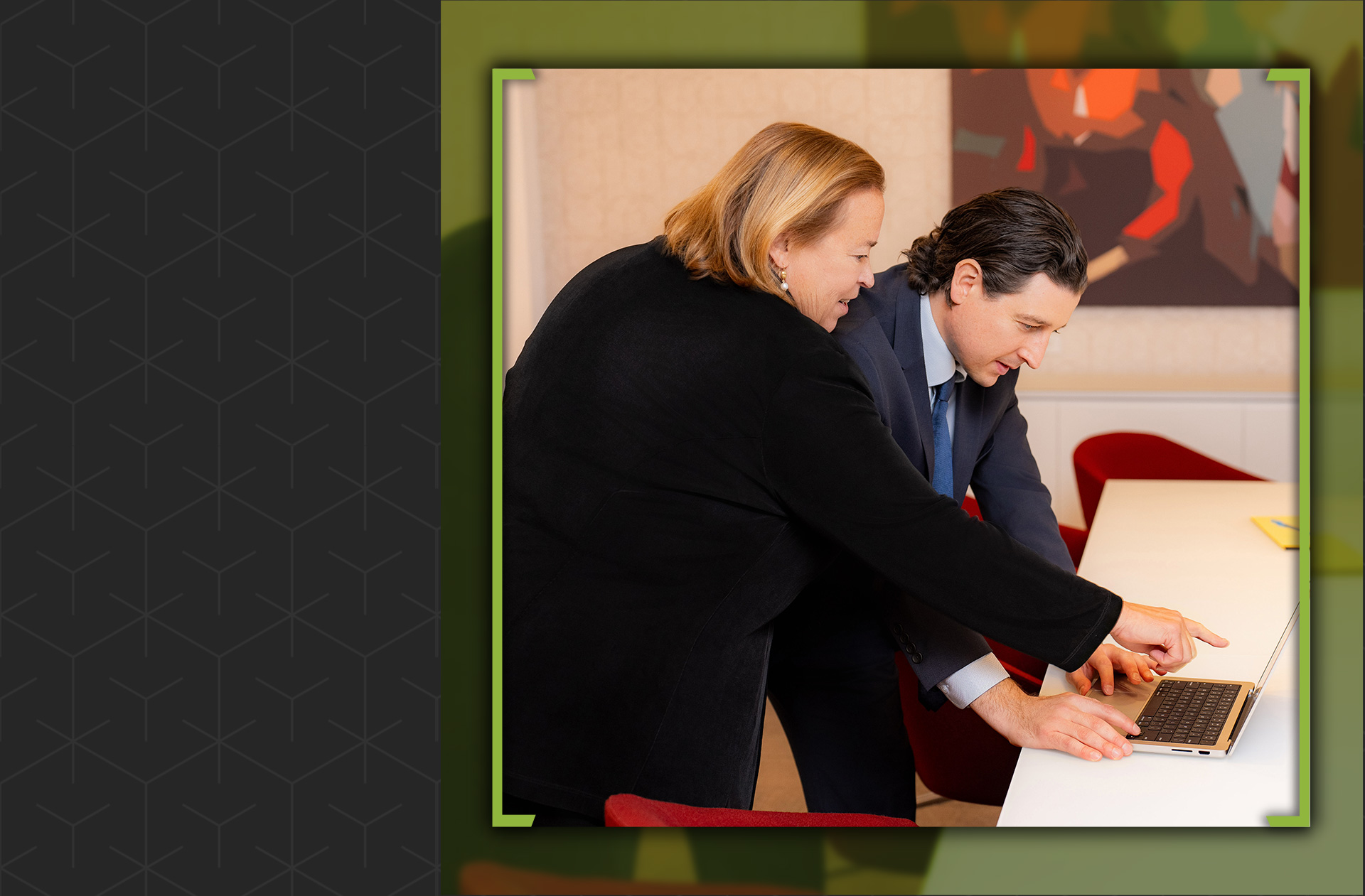 Decades of Legal Experience

Billions Recovered For Our Clients

We're Always Available For Our Clients & Offer Free Consultations

We've Taken On Some of The Largest Corporations & Insurance Agencies
Billions Recovered
Schedule a Free Consultation at

(866) 634-4525