Industrial Machinery Equipment
At Greene Broillet & Wheeler, our seasoned team of professionals have over 100 years of combined legal experience handling complex legal matters.
Los Angeles Industrial Machinery & Equipment Defects
Representing Victims and Their Families in Devastating Machinery Accidents
After large machinery or heavy equipment causes a devastating injury, victims may not know where to look for help. Many law firms may not have the knowledge or resources to properly represent your rights in the face of such overwhelming losses.
Our Los Angeles attorneys at Greene Broillet & Wheeler, LLP, have helped make the world a safer place for anyone who uses or works around industrial machinery and heavy equipment, from power tools to farm equipment. Our work on behalf of people who suffered injuries due to defective machinery has motivated companies to change their design or manufacturing processes to enhance safety.
Not only do we work to increase safety, but we also fight to get industrial machinery and equipment accident victims the justice they deserve. We represent victims with catastrophic and life-altering injuries, as well as families who tragically lost loved ones to machinery accidents.
This is the time to call the catastrophic injury attorneys at Greene, Broillet & Wheeler, LLP. Reach out to us online or by phone at (866) 634-4525.
Defining Dangerous Machinery and Equipment
Many severe injuries are caused by heavy equipment malfunctions and defects each year – and the majority of these happen in industrial workplaces, such as construction sites or manufacturing plants. When machinery is defective, people operating or in the vicinity of the machine are at high risk for disabling or fatal injuries. Safety failures may not allow people to turn the machines off, and by the time others can assist, the damage is catastrophic.
Industrial accidents may take place due to inadequate safety measures on heavy machinery, which can result in amputations and crush injuries. If a power tool malfunctions while it is in use, catastrophic injuries can result.
Many types of heavy machinery and equipment can be defective, including:
Bulldozers
Excavators
Compressors
Cranes and forklifts
Drilling and boring machines
Rock grinders and crushers
Graders
Pavers and planers
Punch presses
Press brakes
Boring machines
Lathes
Power saws
Power drills
Jackhammers
Common Injuries from Industrial Equipment Accidents
Industrial equipment accidents can leave injury victims with permanent disabilities, disfigurement, and impairments. Often, victims of these accidents require lifelong medical treatment, home assistance, and 24-hour supervised living arrangements.
The most common industrial equipment accident injuries include:
Amputations
Crushed limbs or skulls
Severe puncture or stab wounds
Spinal cord injuries
Traumatic brain damage
Paralysis
Holding Negligent Manufacturers Accountable
Many equipment and machinery accidents happen at work, but workers' compensation benefits rarely even begin to cover the losses stemming from these devastating accidents and injuries. It's important to discuss your legal rights with an attorney who can identify whether you have a product liability claim.
Product liability principles set out the legal duty of product designers, manufacturers, and distributors to make products safe for their intended use. Companies also must provide proper warnings regarding the possible risks of using their products. These principles apply to all products, including vehicles, household appliances, and all types of heavy machinery and equipment.
When a company fails to meet its legal duty, the law holds the company liable for the following defects:
Defective design
Defective manufacturing
Inadequate warnings
The accidents resulting from a negligent manufacturer of industrial equipment can leave victims with severe disabilities and a mountain of losses. While large companies should have substantial insurance policies, these companies and their insurers often fight to avoid liability for a defective product. To prove liability and obtain compensation for victims, these cases require an attorney who fully understands the nature of product liability claims as they pertain to machinery accidents.
Seeking Damages for Catastrophic and Lifelong Injuries
When you file a defective product claim against a manufacturer, you seek a certain amount of damages based on the losses you have and will incur in the future. Catastrophic injuries from machinery accidents can easily result in millions of dollars in damages, and victims deserve to receive the maximum amount possible. Our attorneys regularly recover economic damages, general damages, and in some cases, punitive damages for our severely injured clients.
Damages you can seek for an industrial accident claim include:
Economic damages – Includes medical bills, lost income, transportation costs, and more.
General damages – Compensates injured victims for their physical pain and suffering, mental trauma, disabilities, disfigurement, lost enjoyment of life, and other intangible losses.
Punitive damages – Awarded by a judge or jury when the manufacturer engages in fraud and other malicious acts, to punish the manufacturer and discourage future wrongful action.
Damages for wrongful death – Compensates families for both financial and human losses, including medical and funeral costs, lost financial contributions of the deceased, lost household services, and loss of love, affection, support, attention, and guidance.
Our Los Angeles attorneys know how to calculate damages in even the most complex cases. For example, someone whose arm was amputated by an industrial machine will likely require extended hospitalization, prosthetics, surgery, and extensive rehabilitation, among many other types of medical care.
How do you compensate someone who loses a body part? The team at Greene, Broillet & Wheeler, LLP, regularly deals with this question. Our goal is always to ensure that our clients receive the full damages they deserve, and we regularly handle claims worth millions of dollars.
For more information about our legal services, call (866) 634-4525 today.
Why Our Approach Works in Dangerous Equipment Cases
To prove negligence on the manufacturer's part, our team conducts an extensive investigation to uncover technical evidence proving the defect caused the accident. We have an in-house investigative team and a network of experts ready to engage in this intensely focused investigative process.
This process can involve:
Product retrieval – When possible, our experts can test and examine the product itself to identify safety failures.
Witness interviews – People who witnessed the accident can provide additional information about what went wrong to cause the event.
Obtaining reports – Many reports may follow a serious industrial accident, including police, fire, and other first responder reports. We also regularly obtain and examine government reports under the Freedom of Information Act. These can include reports from OSHA safety investigations, consumer safety and injury reports involving the equipment, company citations, and more, all of which may indicate problems with the product.
We hire experts who, when appropriate, can analyze this highly technical evidence to prove manufacturing defects. Our attorneys also know how to present such complicated evidence to juries persuasively and effectively. Many attorneys may not have the resources or technical understanding to achieve repeated success in this type of case, but you can rely on Greene, Broillet & Wheeler, LLP.
Changing Entire Industries, One Case at a Time
In the early years of this law firm, our attorneys Browne Greene, Bruce Broillet, and Timothy Wheeler frequently pursued cases against makers of industrial machinery like press brakes and punch presses. Not only did we obtain successful results for our injured clients, but our attorneys also inspired change to prevent further injuries.
For example, after winning a large case against an Ohio manufacturer, we received a call from the CEO of the company. He wanted to talk to the expert witness who testified for our client about the safety devices that the company should have installed on the equipment to prevent accidents. After the lawsuit, the company realized it was in its best interest to make its products safer. That conversation was the first step in an industry-wide movement to improve the safety of these particular machines.
Today, we see very few cases involving punch presses and press brakes because of the changes our lawyers forced upon the industry through tirelessly pursuing product liability claims. There is still much dangerous and defective machinery and equipment in production and use, and our goal is to continue to bring risks of injury to the attention of manufacturers to inspire changes toward increased safety for all workers.
Obtaining Billions of Dollars for Our Injured Clients
Cases involving defective products are never simple. They involve complex investigations and an understanding of technical evidence needed to prove negligence on the part of large manufacturers. However, our attorneys at Greene, Broillet & Wheeler, LLP, have shown time and time again that we are capable of obtaining multimillion and even multibillion-dollar verdicts and settlements on behalf of our clients. Although past results can never guarantee future results, our lawyers uphold a tradition of excellence and success for our clients.
The following is a sample of our results in defective product claims, including defective equipment and machinery:
$4.9 billion verdict – Our partner Christine Spagnoli helped obtain the largest individual verdict in a products liability claim stemming from defective gas tanks that exploded.
$58 million verdict – Christine Spagnoli served as a lead trial counsel and obtained a jury verdict for a client who suffered a severe burn injury due to defectively designed equipment.
$25.9 million verdict – Our attorneys helped hold Ford Motor Company responsible for the wrongful death of a wife and mother due to the defective design of a 15-passenger van.
$16.1 million verdict – Defective scaffolding caused a construction accident, and our client suffered brain damage and other serious injuries.
$7.9 million settlement – A young person was using a floating rock grinding machine when a defect led to the amputation of his leg.
Call Our Team After a Catastrophic Industrial Accident
When you call Greene Broillet & Wheeler, LLP, we'll help you identify whether defective products played a role in the accident and hold negligent manufacturers responsible. We handle cases involving the most serious injuries, including permanent brain damage, disfiguring burns, crushed limbs, amputations, and other disabling injuries. We also represent families whose loved ones suffered fatal injuries.
Even facing the toughest cases, our lawyers welcome the challenge and will use every tool and resource at our disposal to achieve the best possible results for our clients and their families. We consult with other attorneys, and other law firms regularly refer cases involving serious injuries and complex circumstances to our firm.
If you or a family member suffered a catastrophic injury while using machinery or equipment, you are likely facing a lifetime of losses. Call our Los Angeles team at (866) 634-4525 today or contact us online today.
HELPING OUR CLIENTS TELL THEIR STORY & GET THE COMPENSATION THEY DESERVE
Named in U.S. News - Best Lawyers® "Best Law Firms," Greene Broillet & Wheeler, LLP ranks as Tier 1 Personal Injury firm in Los Angeles.

Founding partners Browne Greene and Bruce A. Broillet are both members of the exclusive invite-only Inner Circle of Advocates, as two of the top 100 plaintiff trial lawyers in America.

All of our attorneys are proud to be active members of the Los Angeles County Bar Association or LACBA.

Many firm members have been honored by the Consumer Attorneys of California, including Browne Greene, Christine Spagnoli, and Bruce Broillet, recipients of the Marvin E. Lewis Award. In addition, attorneys Bruce Broillet, Scott Carr, Molly McKibben, and Tobin Lanzetta has been honored with the Consumer Attorney of the Year Award.

All 15 of our attorneys have been selected to Best Lawyers® after an extensive peer review process.

Our attorneys were featured in TopVerdict for having one of the Top 10 Wrongful Death Verdicts in California in 2019, with $15 million won for the plaintiff in Keck v. Bel-Air Bay Club.

Our firm has more attorneys on the Super Lawyers® and Rising Stars lists than any other law firm in Southern California, with 15 members selected.

Several partners are active members in the Consumer Attorneys Association of Los Angeles, with attorneys Browne Greene, Bruce Broillet, and Christine Spagnoli named "Trial Lawyer of the Year."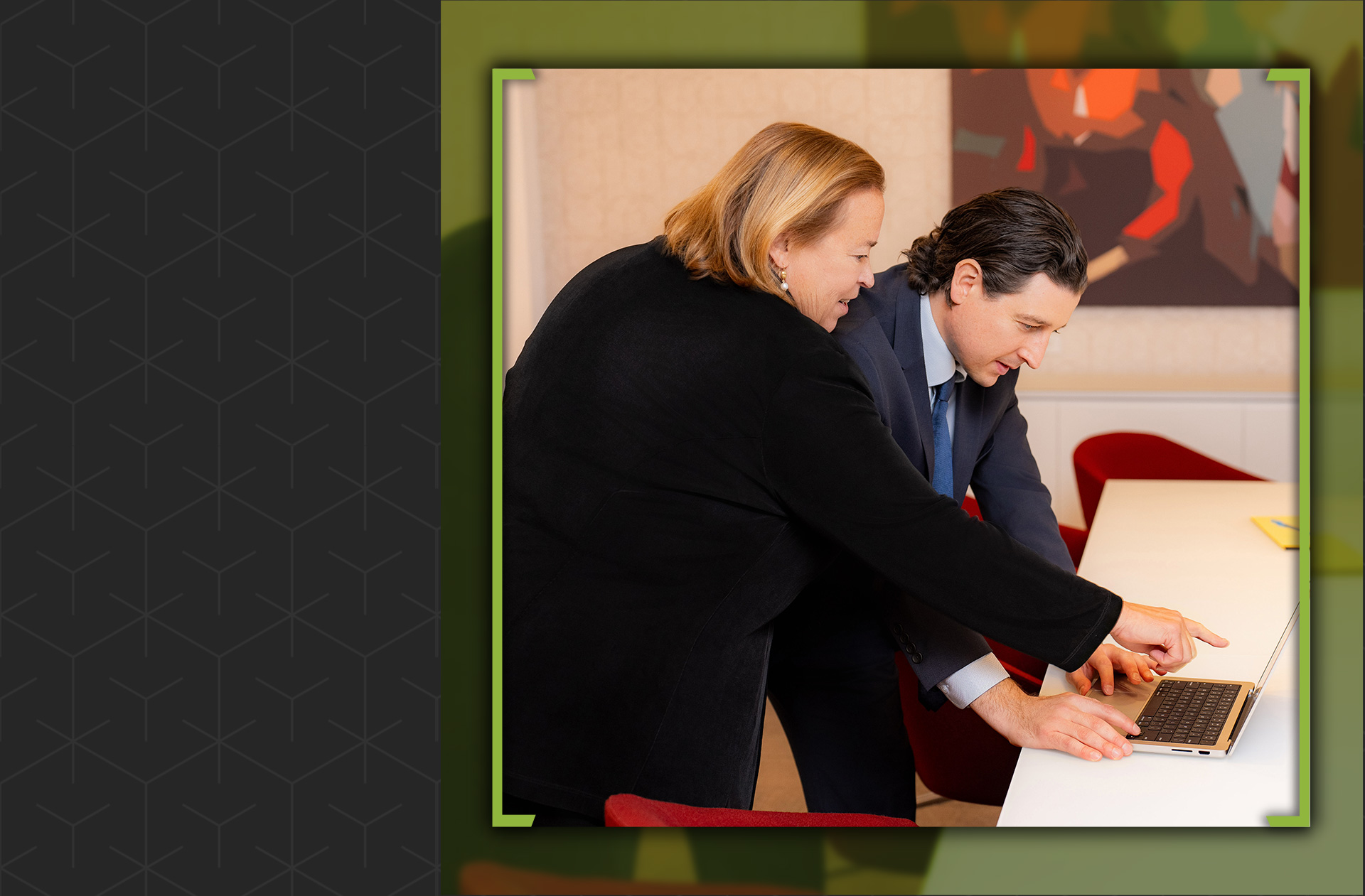 Decades of Legal Experience

Billions Recovered For Our Clients

We're Always Available For Our Clients & Offer Free Consultations

We've Taken On Some of The Largest Corporations & Insurance Agencies
Billions Recovered
Schedule a Free Consultation at

(866) 634-4525