Tire Failures
At Greene Broillet & Wheeler, our seasoned team of professionals have over 100 years of combined legal experience handling complex legal matters.
Los Angeles Defective Tire Attorneys
We've Won Millions in Tread Separation and Valve Stem Defect Cases
We expect the tires on our vehicles to work as intended, but when this crucial component of your car fails, it can lead to devastating and catastrophic car accidents. Tire defects are also more common than you might think: The National Highway Traffic Safety Administration (NHTSA) estimates that 11,000 vehicle accidents take place every year because of tire failure.
From tread separation to valve stem defects, tire defect cases can be incredibly complicated to navigate and require a sophisticated legal strategy. If you or someone you love suffered catastrophic injuries or died as a result of defective tires, consult the skilled Los Angeles tire defect attorneys at Greene Broillet & Wheeler, LLP. With millions recovered for our past clients, we have extensive experience representing those who have sustained massive injuries in tire failure accidents.
Contact us at (866) 634-4525 today to speak with an experienced tire defect attorney about your case.
Understanding Tire Construction
Tires are made up of the following components:
Body ply. The main body of the tire consists of layers of plies, often made of a polyester cord and laid perpendicular to the tread. Plies should give the tire its strength.
Tread. The tire's tread comes in contact with the road, and usually incorporates a grooved pattern that should help water escape from the tire surface. Special layers of tread called sipes should improve traction in challenging road conditions.
Belt. Tire belts are layers between the tread and the plies, often made of thin steel or another hard material and coated with rubber. Belts should position the plies, help to keep treads flat for better road contact, and prevent punctures from immediately destroying the tire.
Sidewall. The side portion of the tire should protect the inner plies and is marked with details about the tire manufacturer and size.
Shoulder. The outer edge of the tire tread should wrap into the sidewall.
Bead. The tire bead is a reinforced loop, usually rubber-coated steel, that should keep the tire in position on the car's rim.
Innerliner. The most interior layer of a tire that should seal out air.
While design defects can occur anywhere on the tire, the most common reason for a tire recall is when the tread separates from the belt. If the tread separates from the rest of the tire, it may result in a blowout. This can lead to vehicle damage or an accident that can produce severe, permanent injuries, even at low speeds.
Another vulnerable point on a tire is the bead. The bead is responsible for holding the tire to the rim, and if it fails, the tire will deflate quickly or even come off the rim. This may result in the vehicle driver losing control of the vehicle.
Common Tire Defects
Tire Tread Separation
Tire manufacturers use various chemical processes to hold the tire together. Unfortunately, sometimes these chemical bonds don't last, and the tire and belt may separate. Poorly designed tires can also experience premature failure due to fatigue or stress-cracking in the rubber, which can accelerate tread separation.
Unlike a tire blowout, a tread separation typically results in tire pieces wrapping around the wheel, which causes the axle to vibrate and affects the driver's ability to steer. This may dramatically reduce the driver's ability to control the vehicle and lead to oversteering, where the vehicle slides sideways into other traffic or moves into a spinout. This is why tread separation accidents are uniquely dangerous, and tests have shown that even professional drivers are unable to keep vehicles on the road under these conditions.
Defective Tire Valve Stems
Defective valve stems can cause underinflated tires, leading to accidents. The stems crack and leak small amounts of air, eventually making it more difficult to control the affected vehicle. In addition, valve stem defects can cause complete tire failure or blowout if they crack enough to break off. While defective valve stems are found on many vehicles, they are most frequently found on 2007 Ford vehicles.
Defective Tire FAQs
When you need the services of experienced tire defect litigators, contact the knowledgeable Los Angeles attorneys at Greene Broillet & Wheeler, LLP. To learn more about defective tires and how we hold tire makers accountable for their negligence, read through some of the questions that people most frequently ask us about tires.
How Can I Learn About Tire Defects?
Contact your tire manufacturer or check their website for the opportunity to register your ownership of their tires. In the event of a recall, the manufacturer should contact you directly, usually by mail. However, tire manufacturers don't always make it easy to learn about recalls of their products.
Here are a few resources you can use to determine if your tires are under recall:
The U.S. Tire Manufacturers Association maintains a website where you can search for recalled tires using the tire identification number stamped on the sidewall of each tire.
NHTSA also maintains an online database of recalls. You can report problems you've experienced with your tires to NHTSA, which keeps records and looks for patterns to identify manufacturing defects and design issues.
Are Older Tires More Dangerous?
Yes, older tires are more likely to fail when you need them most. Age will exacerbate any manufacturing defects or problems with material adhesion. You're also more likely to drive on older tires if you only drive your vehicle occasionally, need to use your spare tire, or purchase used tires.
The Porsche that Fast & Furious star Paul Walker was riding in during a 2013 crash had nine-year-old tires, a fact that investigators attributed to the accident that claimed his life and that of race car veteran Roger Rodas. The California Highway Patrol report noted that "the driveability and handling characteristics" of the Porsche "may have been compromised" by the tires. Many less-publicized accidents have occurred with older tires cited as a contributing cause.
Seek Assistance from a Premier Trial Firm
At Greene Broillet & Wheeler, LLP, we've seen what a major vehicle accident can do to those involved, including their families. We understand your legal and financial needs during a challenging court case, especially one that concerns a defective product. Our Los Angeles legal team can work with clients who have experienced catastrophic accidents due to the poor design or manufacture of vehicle tires, and we have taken on cases not only in our home state of California but around the United States. We also consult, when appropriate, with other law firms about tire defect cases.
If you need help pursuing compensation after a tire defect causes an accident, please call our office at (866) 634-4525 or contact us online for a free consultation.
HELPING OUR CLIENTS TELL THEIR STORY & GET THE COMPENSATION THEY DESERVE
Named in U.S. News - Best Lawyers® "Best Law Firms," Greene Broillet & Wheeler, LLP ranks as Tier 1 Personal Injury firm in Los Angeles.

Founding partners Browne Greene and Bruce A. Broillet are both members of the exclusive invite-only Inner Circle of Advocates, as two of the top 100 plaintiff trial lawyers in America.

All of our attorneys are proud to be active members of the Los Angeles County Bar Association or LACBA.

Many firm members have been honored by the Consumer Attorneys of California, including Browne Greene, Christine Spagnoli, and Bruce Broillet, recipients of the Marvin E. Lewis Award. In addition, attorneys Bruce Broillet, Scott Carr, Molly McKibben, and Tobin Lanzetta has been honored with the Consumer Attorney of the Year Award.

All 15 of our attorneys have been selected to Best Lawyers® after an extensive peer review process.

Our attorneys were featured in TopVerdict for having one of the Top 10 Wrongful Death Verdicts in California in 2019, with $15 million won for the plaintiff in Keck v. Bel-Air Bay Club.

Our firm has more attorneys on the Super Lawyers® and Rising Stars lists than any other law firm in Southern California, with 15 members selected.

Several partners are active members in the Consumer Attorneys Association of Los Angeles, with attorneys Browne Greene, Bruce Broillet, and Christine Spagnoli named "Trial Lawyer of the Year."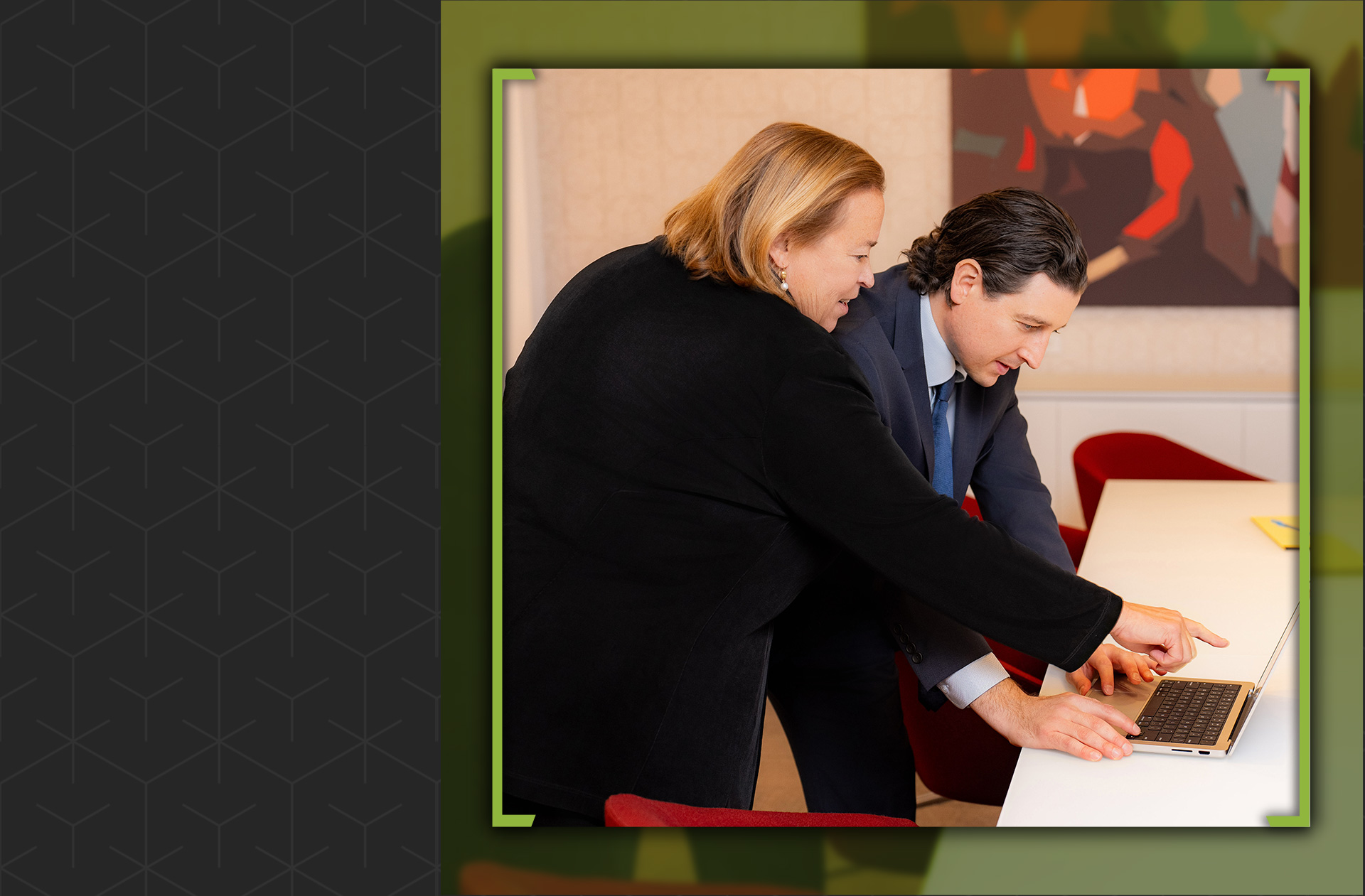 Decades of Legal Experience

Billions Recovered For Our Clients

We're Always Available For Our Clients & Offer Free Consultations

We've Taken On Some of The Largest Corporations & Insurance Agencies
Billions Recovered
Schedule a Free Consultation at

(866) 634-4525