Greene Broillet & Wheeler LLP Gives Back To the Community
We Value Community Involvement
Our lawyers and staff are fortunate to have the opportunity to make a difference in our client's lives while doing the work we love. We take great pride in contributing regularly to many charities, schools, and other noteworthy causes. We not only donate financially, we also contribute our time and expertise by being actively involved within many local organizations that help enrich and support our community.
Bruce Broillet: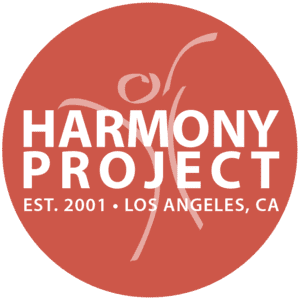 Bruce Broillet is a strong supporter and a contributor to the Harmony Project which provides comprehensive, tuition-free music education to students across Los Angeles and Southern California. Research has shown that that long-term engagement with music is good for kids and helps strengthen intellect in young people. "The idea behind this project is to get kids, especially those from disadvantaged communities with less opportunity, involved in music," said Bruce. "Even though these students may not become professional musicians, exposure to music sharpens their classroom skills, which helps gets them into college," added Bruce. Harmony Project provides thousands of K-12 students with high quality music instruction, workshops and scholarships for college bound students, and family support services.
Browne Greene: Browne Greene serves on the Board of Directors for Edgemar Center for the Arts. He also serves on the Board of Directors for Little Dolphins Pre-School and 7 Arrows Elementary School. He is a strong supporter of the Swedish School of Los Angeles, and a judge in the Shakespeare Festival. Browne also gives back to the community as a volunteer for Big Brothers of Los Angeles.
Originally called The Lighthouse, My Friend's Place formally incorporated in 1990 in order to provide additional services and in April of 1992, opened a facility at 1641 Las Palmas Avenue in Hollywood. The earliest services offered a few hours of respite from the street, food and compassionate, caring adult guidance. During the L.A. riots of 1992, My Friend's Place was the only facility on Las Palmas to escape damage during the violence. The youth stood in front of the building, demanding that their space be respected because they had no other place to go
Little Dolphins by the Sea is a pre-school that recognizes that the arts are fundamental to the development of children. Little Dolphins was founded to promote early imaginative learning through hands-on experiences in visual art, theater and music for purpose of fostering understanding through cultural enrichment. the purpose of fostering understanding through cultural enrichment.
The Seven Arrows Elementary School acknowledges children as strong, capable, resilient, and full of wonder and knowledge. Every child brings with him or her a deep curiosity and potential. We combine an appreciation of beauty and multiculturalism with a disciplined academic program rooted in math and science. Our goal is to help children become trusting, independent thinkers who display self-knowledge, respect, and empathy for other people. In early childhood, play is the best way to harness the learning power of children, stimulate creativity, and heighten retention.
Scott Carr: Scott Carr gives back to the community through his numerous civic and charitable activities. He was appointed by the City Council ofThousand Oaks to serve on the Board of Governors for the Thousand Oaks Civic Arts Plaza as well as the Board of Directors of the Thousand Oaks Civic Arts Plaza Foundation. For more than 20 years, he has mentored college students through his work as an officer with the Sigma Phi Epsilon Alumni Board for the University of California at Santa Barbara, where he currently serves as President. He was also awarded theDistinguished Alumnus Award for his numerous contributions to Sigma Phi Epsilon, and was the initial recipient of their Exemplary Service Award in 2016. In addition, Scott has long been active in raising awareness and money for various charities including the Juvenile Diabetes Research Foundation and Children's Hospital Los Angeles.
Juvenile Diabetes Research Foundation is the leading global organization funding type 1 diabetes (T1D) research. Their strength lies in their exclusive focus and singular influence on the worldwide effort to end T1D. JDRF works every day to change the reality of this disease for millions of people—and to prevent anyone else from ever knowing it—by funding research, advocating for government support of research and new therapies, ensuring new therapies come to market and connecting and engaging the T1D community.
Scott Carr is a supporter of the Children's Hospital Los Angeles. Children's Hospital Los Angeles (CHLA) is a 501(c)(3) nonprofit institution that provides pediatric health care and helps our patients more than 528,000 times each year in a setting designed just for their needs. Today our medical experts offer more than 350 pediatric specialty programs and services to meet the needs of our patients.
He is also President of the Alumni Board of Directors of Sigma Phi Epsilon for the chapter at UC Santa Barbara. Sigma Phi Epsilon, more commonly known as Sig Ep, is home to a group of diverse, well balanced men. Members come from many different backgrounds; they have many different interests, hobbies, and majors; and, most importantly, they are all searching for the same thing: a brotherhood unlike any other, along with the freedom to be the person they truly are around their brothers.
Tim Wheeler & Christine Spagnoli: Christine is on the Loyola Law School Board of Overseers, and is a member of the school's advisory board.
Tim Wheeler has been on the Loyola Law School Board of Overseers for the past 5 years, has been an AYSO coach for the last 17 years, coached Manhattan Beach Youth Basketball for 5 years, and has been a little league baseball coach for 4 years.
He is also a supporting member of the Manhattan Beach Education Foundation, a community driven fundraising organization which supplements state funding for programs that inspire learning, enrich teaching and promote academic excellence in the public schools of Manhattan Beach.
Geoff Wells: Geoff is actively involved in youth sports, coaching both basketball and pony league baseball. He is a member of the University of Washington's Diamond Dawg Group which supports the University of Washington Men's Baseball Program. He is a member of the Sierra Club. Geoff is also a supporting member of the Manhattan Beach Education Foundation and is an active PTA member. He and his wife support a variety of community causes including music, the arts, and the Cardiac Arrhythmia Foundation.
Mark Quigley: Mark Quigley is a member of the Advisory Board of the Green Burial Council. The Green Burial Council is the environmental certification organization setting the standard for green burial in North America. They offer environmental certificates for funeral homes, cemeteries and product manufacturers.
Rob Jarchi: Rob Jarchi is a pro bono volunteer with the Bet Tzedek Holocaust Survivors Justice Program. Bet Tzedek provides free, expert legal advice and representation to low-income residents of Los Angeles County. Each year, their attorneys, advocates, and staff work with more than one thousand pro bono attorneys and other volunteers to assist more than 20,000 people regardless of race, religion, ethnicity, immigrant status, or gender identity.
Christian Nickerson: Christian Nickerson participates in a volunteer program called Lawyers in the Library which is organized by the LA Law Library. The program offers free legal advice once a month to individuals seeking counsel on a wide range of topics. The volunteer lawyers offer free 20-minute consultations with people who have legal problems to discuss. Christian provides advice on civil litigation matters including personal injury and employment law.
Aaron Osten: Aaron Osten volunteers as a surfing instructor for the Jimmy Miller Memorial Foundation. It's a nonprofit organization that helps wounded veterans and at-risk youths overcome trauma through surfing and ocean therapy. Aaron's surfing and love for the ocean has also carried into traditional long distance paddle boarding. Aaron is a five-time finisher of the Catalina Classic, a 32-mile open ocean paddle board race from Catalina Island to the Manhattan Beach pier. The race is considered one of the most challenging and grueling paddle board races in the world. Aaron has completed five times in the Catalina Classic Paddleboard Race, raising more than $10,0000 for the foundation. He also donates his time to teach veterans how to surf in Southern California. Aaron says that it's common for vets suffering from Post-Traumatic Stress Disorder to isolate and withdraw from the community. Surfing is a way to escape from the memories and anxiety caused by the symptoms PTSD.