Premises Liability Cases
At Greene Broillet & Wheeler, our seasoned team of professionals have over 100 years of combined legal experience handling complex legal matters.
Premises Liability Case Results
Property owners have a responsibility to keep their property safe for lawful visitors and patrons. Failure to do so can leave them open to a lawsuit when innocent people are injured. We have tried -- and won -- claims on behalf of people injured because of dangerous property, including slippery floors, poorly maintained buildings, negligent security and failure to warn of safety risks.
Click here to find out how Greene Broillet & Wheeler can help with your premises liability case in Los Angeles, CA.
Pascua/White v. Industrial Asphalt Verdict: $14.4 million
Asphalt truck improperly serviced and inspected by driver and asphalt company caused chain collision. Crash resulted in brain damage to nephrology surgeon and the deaths of her husband and 81-year-old mother. They were passengers in the vehicle struck by a load of hot asphalt on freeway. Action brought by surviving doctor and stepchildren.
Garcia v. Los Angeles County MTA Verdict: $13.820 million
Joseph Garcia was a 56-year old unemployed passenger on an LACMTA bus, when that bus struck a parked car transportation carrier. Mr. Garcia was thrown around the interior of the bus and suffered a subdural hematoma resulting in severe brain damage and hemiplegia of his left side.
Brezovec v. State of California Verdict: $8.8 million
Severe brain injury to a 14-year-old girl who was a passenger in a vehicle struck by a truck on a 4H sponsored camping trip.
Cueto v. Braun Settlement: $7 million
Tractor Trailer vs. Automobile collision resulting in the amputation of the left arm and Traumatic Brain Injury to 47-year-old man.
Ogden v. Hamm Brothers Construction Verdict: $6.4 million
Brain injury sustained by 17-year-old motorcycle passenger when the motorcycle struck a concrete barrier left alongside the traffic lane by construction crew.
Garay v. Flynn Settlement: $5.5 million
Motorcycle lost traction when it encountered roadway which was flooded due to improper pumping of hotel pool water onto the street. 32-year-old woman sustained brain injury.
Doe Individual v. Doe City Settlement: $5.14 million
Mother was hit by an on-duty police officer and ejected from her vehicle. She received severe brain injury from the incident.
Choi v. State of California Settlement: $5 million
A young homemaker and mother suffered serious head trauma while a passenger in a car that was struck by a Caltrans vehicle.
Grill v. City of Los Angeles Settlement: $4.5 million
Collision at Los Angeles Airport involving a police vehicle and an airline tug.
Damron v. Laidlaw Settlement: $3.67 million
Plaintiff severely injured after a school bus, operated by a private contractor, failed to yield to oncoming traffic. Injury to brain, facial paralysis, fractured hip and multiple other personal injuries were sustained.
Staley v. Metropolitan Transit Authority Settlement: $3.2 million
Twenty-one-year-old pedestrian, a UCLA graduate student, suffered traumatic brain injuries after being struck by MTA bus.
Doe Individual v. Doe Celebrity Settlement: $2.1 million
Celebrity driver struck woman in crosswalk causing orthopedic and closed head injuries.
Davin v. Skyview Limousine Verdict: $1.15 million
A closed head injury suffered by 55-year-old aerospace engineer resulting from a rear-end automobile collision.
Municipal Liability Case Results
When people are injured on property owned by the city, county or state, those municipal entities may be liable. Our record of success in claims against municipalities includes vehicle accidents caused by city employees, accidents caused by unsafe roadways and others.
Weidenaar v. State of California Settlement $9 million
Highway Design case involving failure to adequately guard center median "drop-off" area, resulting in spinal cord injuries to 33-year-old man.
Tartakoff v. City of Los Angeles Verdict: $7.675 million
Thirty-six-year-old woman was rendered a paraplegic when she was broadsided by a vehicle operated by a young man pursued by a LAPD police vehicle.
Lattanzi v. City of Los Angeles Settlement: $6.7 million
Premises Liability case involving a bicycle rider who fell over an unguarded curb and retaining wall when he stopped to rest. Mr. Lattanzi sustained injuries resulting in paraplegia.
Kinder v. San Diego Trolley Settlement: $3.4 million
While "couple jumping" on to a moving trolley, plaintiff sustained serious injuries. Trolley was designed so that patrons were forced to jump through the trolley cars, otherwise they would be unable to catch it on the opposite side of the tracks.
Mehdipour v. City of Santa Monica Verdict: $2.6 million
80-year-old man who was trying to catch a bus had his left arm run over resulting in amputation.
Steichen v. City of Santa Monica Settlement: $2 million
Wrongful death of a 64-year-old woman who was struck at an intersection by a City of Santa Monica police vehicle that was allegedly responding to an "officer needs assistance" call.
Torchia v. LA County Metropolitan Transportation Settlement: $1.9 million
MTA bus sideswiped motorcycle causing clutch handle to break off resulting in collision which caused orthopedic injuries to 50-year-old male.
Contact us online or call (866) 634-4525 for help with a premises liability case in California.
HELPING OUR CLIENTS TELL THEIR STORY & GET THE COMPENSATION THEY DESERVE
Named in U.S. News - Best Lawyers® "Best Law Firms," Greene Broillet & Wheeler, LLP ranks as Tier 1 Personal Injury firm in Los Angeles.

Founding partners Browne Greene and Bruce A. Broillet are both members of the exclusive invite-only Inner Circle of Advocates, as two of the top 100 plaintiff trial lawyers in America.

All of our attorneys are proud to be active members of the Los Angeles County Bar Association or LACBA.

Many firm members have been honored by the Consumer Attorneys of California, including Browne Greene, Christine Spagnoli, and Bruce Broillet, recipients of the Marvin E. Lewis Award. In addition, attorneys Bruce Broillet, Scott Carr, Molly McKibben, and Tobin Lanzetta has been honored with the Consumer Attorney of the Year Award.

All 15 of our attorneys have been selected to Best Lawyers® after an extensive peer review process.

Our attorneys were featured in TopVerdict for having one of the Top 10 Wrongful Death Verdicts in California in 2019, with $15 million won for the plaintiff in Keck v. Bel-Air Bay Club.

Our firm has more attorneys on the Super Lawyers® and Rising Stars lists than any other law firm in Southern California, with 15 members selected.

Several partners are active members in the Consumer Attorneys Association of Los Angeles, with attorneys Browne Greene, Bruce Broillet, and Christine Spagnoli named "Trial Lawyer of the Year."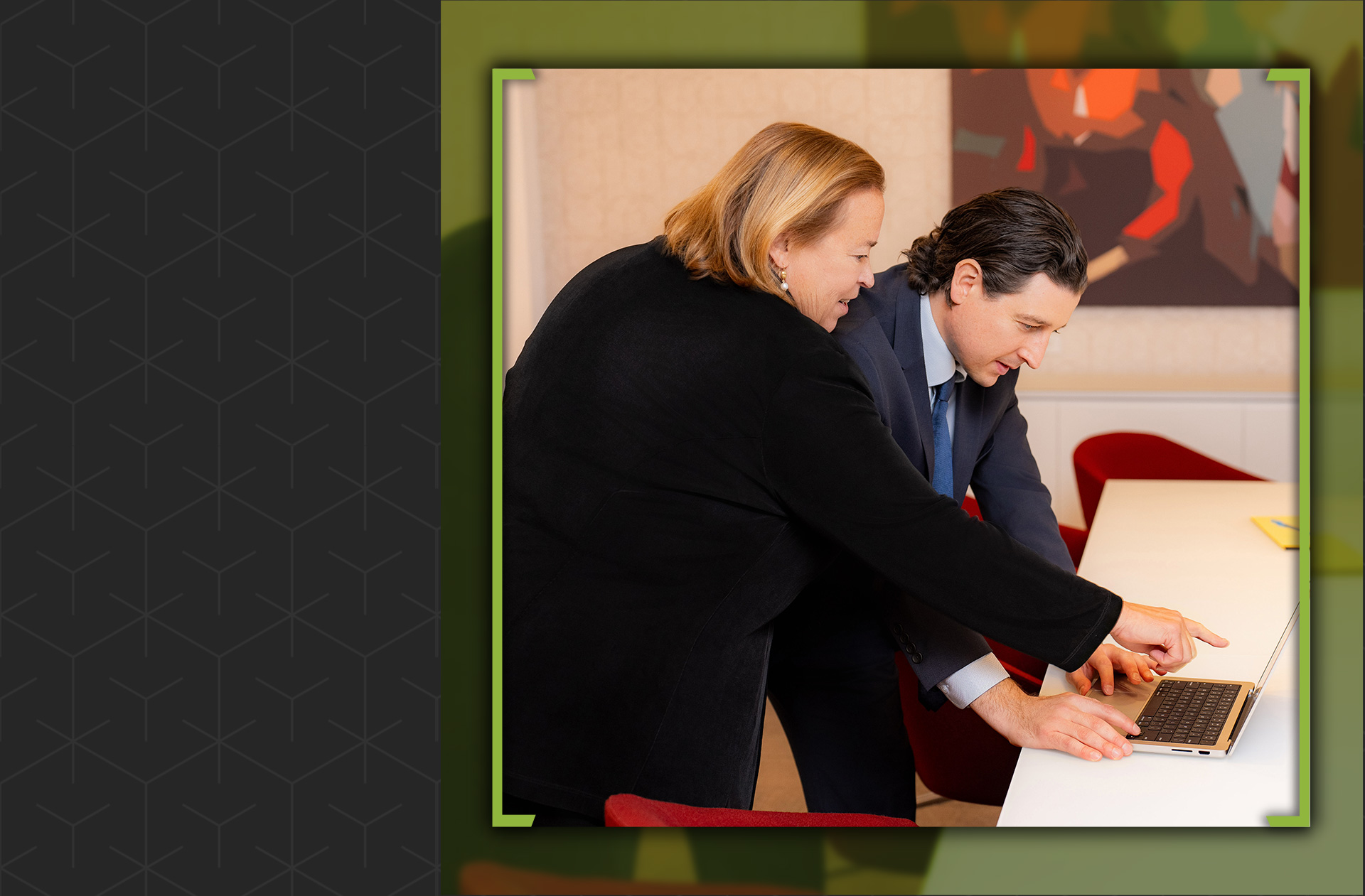 Decades of Legal Experience

Billions Recovered For Our Clients

We're Always Available For Our Clients & Offer Free Consultations

We've Taken On Some of The Largest Corporations & Insurance Agencies
Billions Recovered
Schedule a Free Consultation at

(866) 634-4525