Los Angeles Burn Injury Lawyer
At Greene Broillet & Wheeler, our seasoned team of professionals have over 100 years of combined legal experience handling complex legal matters.
Los Angeles Burn Injury Lawyers
Seeking Compensation for Burn Injury Victims in Southern California
Burn injuries are some of the most painful and devastating injuries you can ever sustain – and burns often require hospitalization, surgery, and long-term inpatient care in a burn center for specialized treatment. If you or someone you love sustained burn injuries due to negligence or wrongful action, the law may entitle you to receive compensation to cover your medical expenses, lost wages, and physical and mental suffering.
At Greene Broillet & Wheeler, LLP, our Los Angeles burn injury lawyers have helped many Californians recover damages for extensive burns and other catastrophic injuries, and we can also assist those who reside in other states. With more million-dollar verdicts and settlements than any other personal injury law firm in California, you can trust that our team has the resources and experience to litigate a complex burn injury case.
To learn more, call us at (866) 634-4525 or contact us online to schedule a free consultation.
Common Causes of Burn Injuries
Burn injuries can happen in wide range of common accidents, including:
House fires
Defective products, including auto defects
Electrical accidents
There are also a wide range of burn injuries you may sustain in these accidents, including:
Thermal burns, when the body comes in contact with hot objects and flames
Chemical burns
Explosions, which can occur in motor vehicle or workplace accidents
Electrical burns, which result from defective products or contact with power lines
The source of the burn doesn't matter much to the patient when it comes to the resulting pain and injury, although some sources of burns are more likely to inflict deeper and more severe damage.
Determining Liability for Burn Injuries
Burn injuries can happen in many different ways—from a defective product causing a fire to a person coming into contact with an improperly marked live electrical line to a construction accident. Consequently, more than one negligent person or entity may contribute to a serious burn injury. Experienced attorneys who have handled many burn injury cases know what to prove and how to provide proper documentation and evidence to demonstrate fault.
Sometimes proving negligence is as simple as showing that improper signs marked hazards like overhead power lines. In other cases, like product defect lawsuits, proving negligence can create greater challenges and involve complicated analysis. For example, in a motor vehicle accident, the design of the car and some of its parts may cause a burn injury. A skilled legal team can identify all of the negligent parties that played a role in creating, manufacturing, and selling the defective product(s).
Classifying Burn Degrees
Doctors classify burns into three different categories or "degrees" of severity, ranging from more mild first-degree burns to life-threatening third degree burns.
Here's a quick overview of the 3 main categories of burn injury:
First-degree burns are mild and affect only the outer layer of skin (the epidermis). People can get these burns from momentarily touching a hot pan on the stove. They usually result in redness of the skin and some immediate pain that lessens with time.
Second-degree burns are more serious and extend into the outer epidermis layer and the lower layer of skin (the dermis). You might receive a second-degree burn from accidentally pouring boiling water onto your body or touching a hot clothes iron. In addition to pain and redness, most second-degree burns cause blistering and swelling.
Third-degree burns are among the most severe burns. They burn all the way through the epidermis and dermis skin layers and damage the tissue underneath. Skin may turn white or blackened and charred and it may go numb if nerves were damaged. Most severe burn injuries that result in lawsuits, such as those from fires or electrical shocks, are third-degree burns.
Some medical professionals also use additional categories – up to the sixth degree – to indicate injuries that burn down into ligaments, tendons, muscles, bones, or internal organs. Third-degree burns and worse, especially if they cover a significant percentage of the body, can lead to a range of complications and may require extended hospitalization and skin-graft surgeries. If the burn damages muscle and other interior tissue, patients may require physical therapy to regain range of motion. Because of extensive nerve damage, burns at these levels can cause chronic pain.
Ongoing Complications from Burn Injuries
Burns don't always heal quickly or uniformly. While each patient may experience a different outcome, some common complications result from many burn injury cases.
These complications can include:
Infection. This includes skin infections from bacteria as well as sepsis when the infection spreads to the bloodstream. Serious infections can cause organ failure, especially in an already compromised patient.
Breathing problems. Smoke inhalation or lung damage from inhaling hot air can hurt breathing and require respiratory therapy.
Scars. Burns can cause the skin to scar and contract, which typically requires surgery to replace, or graft, the skin. Skin graft surgeries can fail, adding more issues and costs to treatment.
Fragile skin. Skin may not fully recover from burn damage. It may thin out and more easily sustain damage for the rest of a patient's life.
Bone and joint problems. Scarred and contracted skin can have a domino effect on tendons and ligaments, even if the burn injury did not directly damage those tissues. This can lead to ongoing difficulties with joint movement.
Psychological damage. Burn patients may suffer from mental and emotional issues due to the accident that injured them.
Lifetime Costs for Burn Injuries
Treatment costs for burn injuries can extend into millions, due in part to the many ongoing complications that burn victims suffer. According to the National Business Group on Health, hospitalizations for burns represent only 1 percent of all injuries in the United States, but treatments cost more than $10.4 billion per year.
The National Business Group on Health also estimates that the following complications can add significant expenses to a patient's medical bills:
Scarring or skin contracture may add more than $35,000 to treatment costs.
Infections, which occur in roughly one-third of severe burn cases, may add more than $120,000 to treatment costs.
Fragile skin may add more than $107,000 to treatment costs.
Delayed wound healing or failure of skin graft surgery may add more than $110,000 to treatment costs.
Counseling and for psychological issues may add more than $75,000 to treatment costs.
Ongoing treatment for burn injuries can last years and add up to millions of dollars in medical expenses. That's one reason why legal awards and settlements for burn injuries are high: Patients must manage the enormous costs of their continuing treatment.
Damages for Catastrophic Burn Injuries
If you or someone you love sustained severe burns as a result of someone's negligence or wrongful actions, you might recover some or all of these damages, depending on your individual case:
Medical expenses. Expenses can cover immediate emergency care, ongoing care, and therapy to recover.
Physical pain and suffering. Ongoing physical problems and additional injuries can change the amount of an award or settlement.
Mental suffering. Many patients with burns suffer for years from anxiety or stress-related disorders stemming from the accident, and they may recover financial compensation for it.
Lost wages. Burn patients must often go through long recovery programs and surgeries, which renders them unable to work.
Loss of companionship. Family members may recover damages if the patient's injuries prevented them from continuing their regular household roles and obligations.
Our Results in Burn Injury Lawsuits
In the past, our knowledgeable legal team at Greene Broillet & Wheeler, LLP, has successfully brought burn injury cases throughout Southern California and the United States. In fact, one of our attorneys, Christine Spagnoli, was a key member of the trial team in a case against General Motors. GM's defective fuel system in their vehicles led to burn injuries for two adults and four children. The defendants recovered $4.9 billion in the largest product liability verdict in U.S. judicial history to that date.
In addition, our lawyers obtained a $58 million award in the largest single plaintiff's personal injury verdict in California for a product liability case involving a burn injury. These record-setting cases are just two of the many verdicts and settlements we have helped win for our clients with burn injury claims.
No reputable law firm can guarantee the outcome of a case, but our Los Angeles law firm has a long history of successfully recovering damages for many people who were burned due to negligence or wrongful conduct. Working with a lawyer who has managed many cases like yours and who is not only experienced but compassionate about your circumstances can help you feel like you have a true partner in your case.
If you believe that negligence contributed to your burn injuries, contact our team at (866) 634-4525.
HELPING OUR CLIENTS TELL THEIR STORY & GET THE COMPENSATION THEY DESERVE
Named in U.S. News - Best Lawyers® "Best Law Firms," Greene Broillet & Wheeler, LLP ranks as Tier 1 Personal Injury firm in Los Angeles.

Founding partners Browne Greene and Bruce A. Broillet are both members of the exclusive invite-only Inner Circle of Advocates, as two of the top 100 plaintiff trial lawyers in America.

All of our attorneys are proud to be active members of the Los Angeles County Bar Association or LACBA.

Many firm members have been honored by the Consumer Attorneys of California, including Browne Greene, Christine Spagnoli, and Bruce Broillet, recipients of the Marvin E. Lewis Award. In addition, attorneys Bruce Broillet, Scott Carr, Molly McKibben, and Tobin Lanzetta has been honored with the Consumer Attorney of the Year Award.

All 15 of our attorneys have been selected to Best Lawyers® after an extensive peer review process.

Our attorneys were featured in TopVerdict for having one of the Top 10 Wrongful Death Verdicts in California in 2019, with $15 million won for the plaintiff in Keck v. Bel-Air Bay Club.

Our firm has more attorneys on the Super Lawyers® and Rising Stars lists than any other law firm in Southern California, with 15 members selected.

Several partners are active members in the Consumer Attorneys Association of Los Angeles, with attorneys Browne Greene, Bruce Broillet, and Christine Spagnoli named "Trial Lawyer of the Year."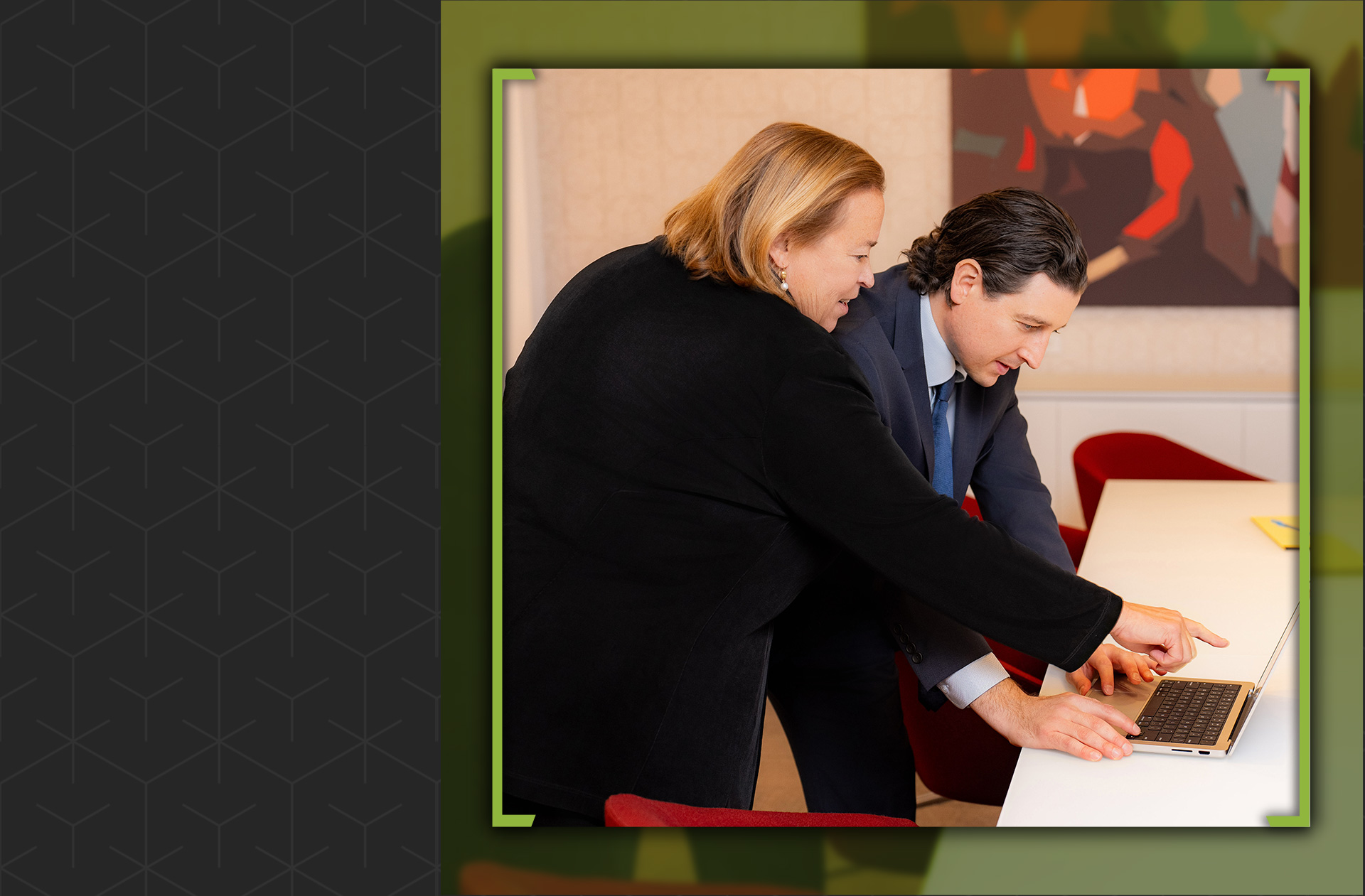 Decades of Legal Experience

Billions Recovered For Our Clients

We're Always Available For Our Clients & Offer Free Consultations

We've Taken On Some of The Largest Corporations & Insurance Agencies
Billions Recovered
Schedule a Free Consultation at

(866) 634-4525