Los Angeles Motorcycle Accident Lawyer
At Greene Broillet & Wheeler, our seasoned team of professionals have over 100 years of combined legal experience handling complex legal matters.
Los Angeles Motorcycle Accident Lawyers
The Representation You Need after a Catastrophic Motorcycle Injury
Catastrophic injuries are common in motorcycle crashes, and victims often easily incur millions of dollars in losses. Not every law firm has the resources and experience to seek such extensive settlements or verdicts, but our experienced personal injury attorneys at Greene Broillet & Wheeler, LLP, represent clients with the most disabling motorcycle injuries. With a proven record of success in catastrophic injury and wrongful death cases and more multi-million dollar verdicts and settlements than any other law firm in California, our Los Angeles legal team can offer the compassionate counsel you deserve after a crash.
Some of our past multi-million dollar judgments in motorcycle accident cases:
$6.4 million verdict – A motorcycle crashed into a concrete barrier left by a construction crew in a traffic lane, causing a serious brain injury to a 17-year-old motorcycle passenger.
$5.5 million settlement – A 32-year-old woman suffered a brain injury when a motorcycle crashed due to a hotel that pumped pool water outside and flooded a street.
$3.7 million verdict – A car crashed into a motorcycle due to defective road design, causing a father to lose his left leg and the death of his young son.
$1.9 million settlement – A 50-year-old man sustained serious orthopedic injuries when an MTA bus sideswiped his motorcycle.
If you sustained catastrophic injuries in a motorcycle accident or lost a close family member, please call our office at (866) 634-4525 or contact us online.
Handling Complex Motorcycle Crash Claims in Southern California
California has the largest number of registered motorcycles of any state, totaling up to 800,000 in recent years. While it is clear why motorcyclists love to ride in California, the negligence of others can greatly elevate the risk of severe and life-threatening injuries. According to the National Highway Traffic Safety Administration (NHTSA), motorcyclist deaths are 27 times more likely than deaths in other types of vehicles. While many motorcycle accidents involve a car crashing into a motorcyclist, many other scenarios may unfold.
Causes of Motorcycle Accidents
Some possible causes for a motorcycle crash may include:
Negligent drivers
Defective motorcycles
Defective motorcycle parts
Whether the liable party is an individual, a company, or both, we know how to bring a successful claim to hold them accountable for the losses they caused. At Greene Broillet & Wheeler, LLP, our attorneys regularly file claims against large corporations, and we know how to protect the rights of our clients in court against such parties and their legal teams.
Common Motorcycle Accident Injuries
The severity of injuries you suffered can also complicate motorcycle accident cases. The greater the injuries, the more significant the damages – and the more adversarial the claim may become as insurance companies and corporations fight to save money.
Some of our cases involve the following life-changing injuries:
Spinal cord injuries and paralysis
Crushed limbs
Deep burns or severe abrasions caused by sliding on the road
Internal organ damage and organ failure
Traumatic brain injuries and head trauma
Fatalities
Motorcyclists commonly sustain such injuries even if they wear proper safety gear. The Centers for Disease Control and Prevention (CDC) states that a properly fitted helmet only prevents death by 37 percent and head trauma by 69 percent. A momentary lapse of attention by another driver can leave motorcyclists vulnerable to severe injuries in a crash, no matter how many precautions they may take.
Seeking Full Recovery for Your Losses
After an accident, many people simply think about medical expenses – though our Los Angeles attorneys know that catastrophic motorcycle accident injuries can result in substantially more damages. We carefully review each case to determine the full extent of our clients' past and future losses to obtain the appropriate amount of compensation they deserve.
Damages that victims commonly recover in motorcycle accident cases:
Medical costs – We review our clients' medical treatment records and bills to determine how much their past treatment cost, including imaging and diagnostic tests, specialist and doctor appointments, surgeries, hospitalization, and many other medical-related expenses. In addition, many of our clients require ongoing care for months, years, or indefinitely, including rehabilitative therapy, post-surgical care, and home health assistance.
Lost wages – Motorcycle accidents frequently leave victims with injuries that prevent them from working. If you find yourself in this situation, you may recover compensation for all lost income. Our attorneys can help you document the extent of wage losses by collecting proof of payment, such as pay stubs, or profit-loss statements for the self-employed.
Lost future earnings – If your injuries are so severe that you may not return to your previous job, you may also recover compensation for lost future earning ability. Lost future earnings may prove substantial, and you deserve to recover for any career changes or losses you experienced as a result of an accident that somebody else caused.
Pain and suffering – Motorcycle accident injuries can cause crushing pain. A severe burn injury, for example, is one of the most painful conditions a person can experience. Physical pain quickly takes a toll on any victim, and the law allows seriously injured individuals to recover compensation for the pain they experience.
Emotional pain and suffering: Catastrophic injuries can lead to extreme mental suffering, such as depression or anxiety. Motorcycle accidents themselves can cause post-traumatic stress disorder (PTSD). You can seek recovery for the costs of mental and emotional health treatments, as well as for your suffering.
Permanent disabilities and disfigurement – Catastrophic injuries have long-term effects on a victim's life, including physical or cognitive impairments. Such impairments can prevent you from working in your chosen career, engaging in activities you once enjoyed, or even from caring for yourself on a daily basis. In addition, many motorcyclists suffer disfigurement due to amputations and burns.
Of course, insurance companies often dispute pain and suffering claims or the extent of the damages claimed. At Greene Broillet & Wheeler, LLP, our motorcycle accident attorneys have helped our clients document their pain so that they could recover just compensation.
Records that we have collected to support these claims included:
Medical records showing the severity of the injuries
Testimony from friends and family who can attest to the pain our clients suffered
A journal in which our clients documented how their injuries damaged their lives
Testimony from doctors and medical practitioners that demonstrate the extent of the pain management required
Filing a Wrongful Death Claim After a Motorcycle Crash
Thousands of motorcyclists die in collisions each year. California law also allows families to recover compensation for the loss of a loved one wrongfully killed by negligent or reckless drivers.
Depending on the circumstances, survivors might recover compensation including:
Wrongful death
Lost financial support
Lost household services
Lost love, care, companionship, and emotional support
Funeral and burial expenses
It's impossible to put a monetary value on the loss of a close family member, and no amount will ever bring them back. However, the surviving family deserves the full recovery to which the law entitles them after a wrongful death. Furthermore, a successful wrongful death claim may prompt changes by the at-fault party that save others from suffering the same fate.
Contact Our California Motorcycle Accident Lawyers for More Information
Our Los Angeles attorneys at Greene Broillet & Wheeler, LLP focus on helping catastrophic injury victims find hope for the future. With a full team of trained investigators and a proprietary evidence warehouse, we can handle claims involving highly technical accident reconstruction, lasting medical problems, and complex legal issues with skill and confidence. We have assisted clients whether their motorcycle accidents involved other drivers, large trucks, or motorcycle defects.
Because of our repeated success, attorneys and insurance companies across California understand our ability to obtain high-value judgments for our clients. It can only help a case when an opponent takes you seriously and knows your attorney will not back down in settlement negotiations or at trial. Whether your case is against an individual or a large corporation, our attorneys make for formidable opponents in and out of the courtroom.
Ready to get started with a motorcycle accident claim in California or nationwide? Call (866) 634-4525 or message us online for a free consultation.
HELPING OUR CLIENTS TELL THEIR STORY & GET THE COMPENSATION THEY DESERVE
Named in U.S. News - Best Lawyers® "Best Law Firms," Greene Broillet & Wheeler, LLP ranks as Tier 1 Personal Injury firm in Los Angeles.

Founding partners Browne Greene and Bruce A. Broillet are both members of the exclusive invite-only Inner Circle of Advocates, as two of the top 100 plaintiff trial lawyers in America.

All of our attorneys are proud to be active members of the Los Angeles County Bar Association or LACBA.

Many firm members have been honored by the Consumer Attorneys of California, including Browne Greene, Christine Spagnoli, and Bruce Broillet, recipients of the Marvin E. Lewis Award. In addition, attorneys Bruce Broillet, Scott Carr, Molly McKibben, and Tobin Lanzetta has been honored with the Consumer Attorney of the Year Award.

All 15 of our attorneys have been selected to Best Lawyers® after an extensive peer review process.

Our attorneys were featured in TopVerdict for having one of the Top 10 Wrongful Death Verdicts in California in 2019, with $15 million won for the plaintiff in Keck v. Bel-Air Bay Club.

Our firm has more attorneys on the Super Lawyers® and Rising Stars lists than any other law firm in Southern California, with 15 members selected.

Several partners are active members in the Consumer Attorneys Association of Los Angeles, with attorneys Browne Greene, Bruce Broillet, and Christine Spagnoli named "Trial Lawyer of the Year."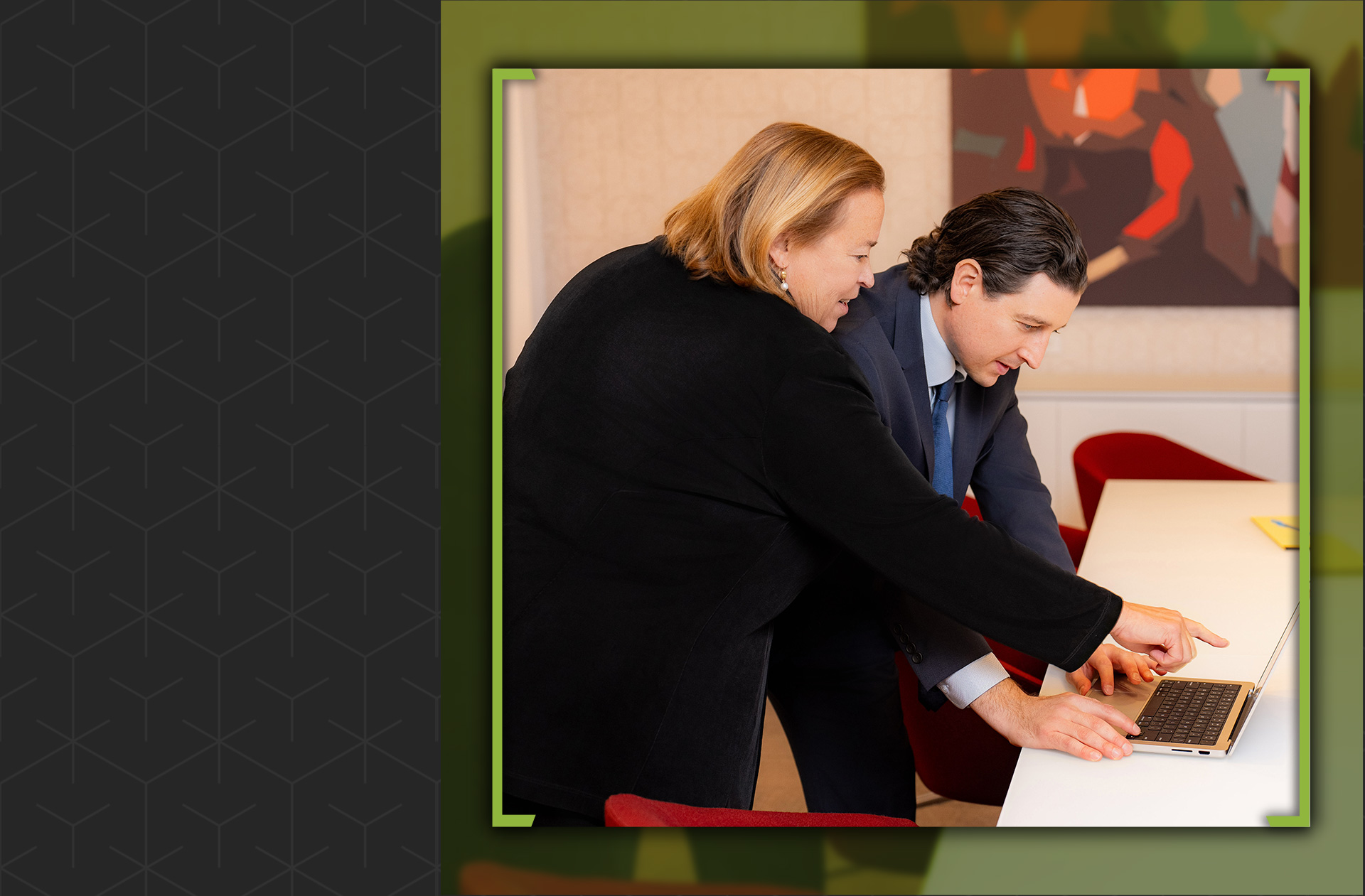 Decades of Legal Experience

Billions Recovered For Our Clients

We're Always Available For Our Clients & Offer Free Consultations

We've Taken On Some of The Largest Corporations & Insurance Agencies
Billions Recovered
Schedule a Free Consultation at

(866) 634-4525