Los Angeles Construction Accidents Lawyer
At Greene Broillet & Wheeler, our seasoned team of professionals have over 100 years of combined legal experience handling complex legal matters.
Los Angeles Construction Accident Lawyers
Helping You Seek Justice After Dangerous Construction Accidents and Injuries
Despite strict safety regulations for construction sites – and despite a construction company's best efforts to keep workers safe – life-threatening construction accidents still occur every year. Lax enforcement and less-conscientious employers can magnify the chance of accidents and their severity. According to the Occupational Safety and Health Administration (OSHA), in one year in the United States, more than 100,000 construction workers suffer injuries, and nearly 1,000 construction workers die on the job.
Our Los Angeles construction accident attorneys at Greene Broillet & Wheeler, LLP, are proud to stand up for the rights of people who suffer from life-altering injuries on the job. We understand the seriousness of workplace injuries, and we see how these injuries derail lives on a regular basis. A sudden work-related injury can damage workers and their families for the rest of their lives, and we fight to better their situation as much as possible by obtaining the full financial recovery they deserve for their losses.
Call our experienced legal team at (866) 634-4525 today to schedule a free consultation. We can travel to a location that is convenient for you.
What Causes Construction Site Injuries?
Some of the most common construction accidents that cause life-changing injuries:
Falls: Falls are one of the most common construction accidents and one of the industry's "Fatal Four" according to OSHA. Much construction work takes place at heights, whether you are on a ladder, scaffolding, roof, or crane. All of these can collapse, sending you falling many stories to the ground.
Equipment accidents: Construction work requires the use of many different tools and pieces of heavy equipment. Workers regularly use cranes, graders, excavators, bulldozers, pavers, haulers, pile drivers, and many other heavy machines. Things can easily go wrong when any of these malfunction, or a coworker uses them negligently or without proper training.
Electrical accidents: Construction workers often encounter live electrical lines, ungrounded electrical cords, or unfinished electrical systems. That means workers can suffer electrical injuries, especially if they accidentally contact a live electric line.
Getting struck by objects: "Struck by" accidents are also on the list of construction's "Fatal Four" according to OSHA. For example, someone working five stories up on scaffolding may suddenly drop a tool, which then may fall on a worker below. A crane may also swing a large piece of building material right into workers.
Getting caught between objects: Sometimes, a construction worker will get pinned between two objects. This may occur if a truck or piece of machinery crushes a worker against a wall or structure. Construction workers may also get their limbs caught in pieces of machinery, resulting in amputation and other disfiguring injuries.
These are, of course, only some of the countless types of accidents that can happen on construction sites. No matter what caused your severe injuries, never hesitate to discuss your rights to financial recovery with one of our skilled attorneys.
Who Is Liable for Catastrophic Construction Injuries?
Different legal principles can come into play after a construction accident. First, when an injury happens on the job, your employer's workers' compensation insurance should cover your medical expenses and lost wages. In most cases, you do not have the right to file a personal injury lawsuit against your employer for work-related injuries and losses.
Still, workers' compensation is often not the only source of financial recovery after a construction accident – nor is it always sufficient to pay for the enormous damages that victims of the worst injuries might incur. In many cases, the negligence of a third party may have caused or contributed to your accident and injuries. If your injury was caused by someone other than your employer, you may file a personal injury claim against that person or company to recover damages for pain and suffering, in addition to what you receive from workers' compensation.
Here are a few instances where you may be able to pursue a personal injury claim in addition to workers' comp:
Third-party negligence: Not all workers on a construction site are employed by the same organization. For example, a contractor may make a mistake – such as dropping a power tool on your head – that results in your serious injuries. You may then file a claim to hold the contractor (or another third party) liable for your extensive losses. The third party's employer may also face liability for employee negligence in many instances.
Defective equipment: Many construction accidents take place because equipment malfunctioned and injured a construction worker. Sometimes, a malfunction occurs because a manufacturer defectively designed or produced the equipment. Manufacturers have the duty to produce safe equipment and to provide ample warnings of any important risks of using the equipment. If a corporation fails to abide by this duty, it should fully compensate anyone who suffers injuries as a result.
Road work zone accidents: Many construction workers go to work each day on busy highways and roads around the Los Angeles area. Even though California has strict laws for drivers to follow the directions of construction workers, obey signs, and comply with construction zone speed limits, drivers often act negligently and put workers in danger. Speeding, distracted driving, aggressive driving, and more can all lead to serious car accidents and make the driver liable for your losses.
While our attorneys do not represent clients in workers' compensation claims, we can represent clients with third-party construction accident claims. Call (866) 634-4525 today to discuss.
Seeking Full Financial Recovery for Injured Construction Workers
Construction accidents can result in enormous expenses. Damages may include:
Medical expenses
Lost earnings
Pain and suffering
Permanent injuries
Wrongful death
Ranked #1 in Personal Injury in California in 2008 and 2010 (the last year such rankings were published) by Best Lawyers in America, and rated Tier 1 in Personal Injury in U.S. News-Best Lawyers Los Angeles rankings every year since 2011, ur Los Angeles construction accident firm has secured more million-dollar judgments for clients than any other law firm in California. Other lawyers know that we can successfully handle high-value claims, so they regularly consult with our team or refer cases to our firm. Opposing attorneys also know our record of success, which can significantly change their approach in settlement negotiations or the courtroom.
We know how employers, insurance companies, and corporations try to take advantage of injured construction workers. These parties put their interests first, even when they caused your catastrophic injuries. You deserve representation by a lawyer who will put your interests first and who will fight for the maximum compensation possible in your case.
Contact us online or call (866) 634-4525 to discuss your specific accident and injuries. Our case evaluations are free, and we can answer your questions and discuss a possible claim.
HELPING OUR CLIENTS TELL THEIR STORY & GET THE COMPENSATION THEY DESERVE
Named in U.S. News - Best Lawyers® "Best Law Firms," Greene Broillet & Wheeler, LLP ranks as Tier 1 Personal Injury firm in Los Angeles.

Founding partners Browne Greene and Bruce A. Broillet are both members of the exclusive invite-only Inner Circle of Advocates, as two of the top 100 plaintiff trial lawyers in America.

All of our attorneys are proud to be active members of the Los Angeles County Bar Association or LACBA.

Many firm members have been honored by the Consumer Attorneys of California, including Browne Greene, Christine Spagnoli, and Bruce Broillet, recipients of the Marvin E. Lewis Award. In addition, attorneys Bruce Broillet, Scott Carr, Molly McKibben, and Tobin Lanzetta has been honored with the Consumer Attorney of the Year Award.

All 15 of our attorneys have been selected to Best Lawyers® after an extensive peer review process.

Our attorneys were featured in TopVerdict for having one of the Top 10 Wrongful Death Verdicts in California in 2019, with $15 million won for the plaintiff in Keck v. Bel-Air Bay Club.

Our firm has more attorneys on the Super Lawyers® and Rising Stars lists than any other law firm in Southern California, with 15 members selected.

Several partners are active members in the Consumer Attorneys Association of Los Angeles, with attorneys Browne Greene, Bruce Broillet, and Christine Spagnoli named "Trial Lawyer of the Year."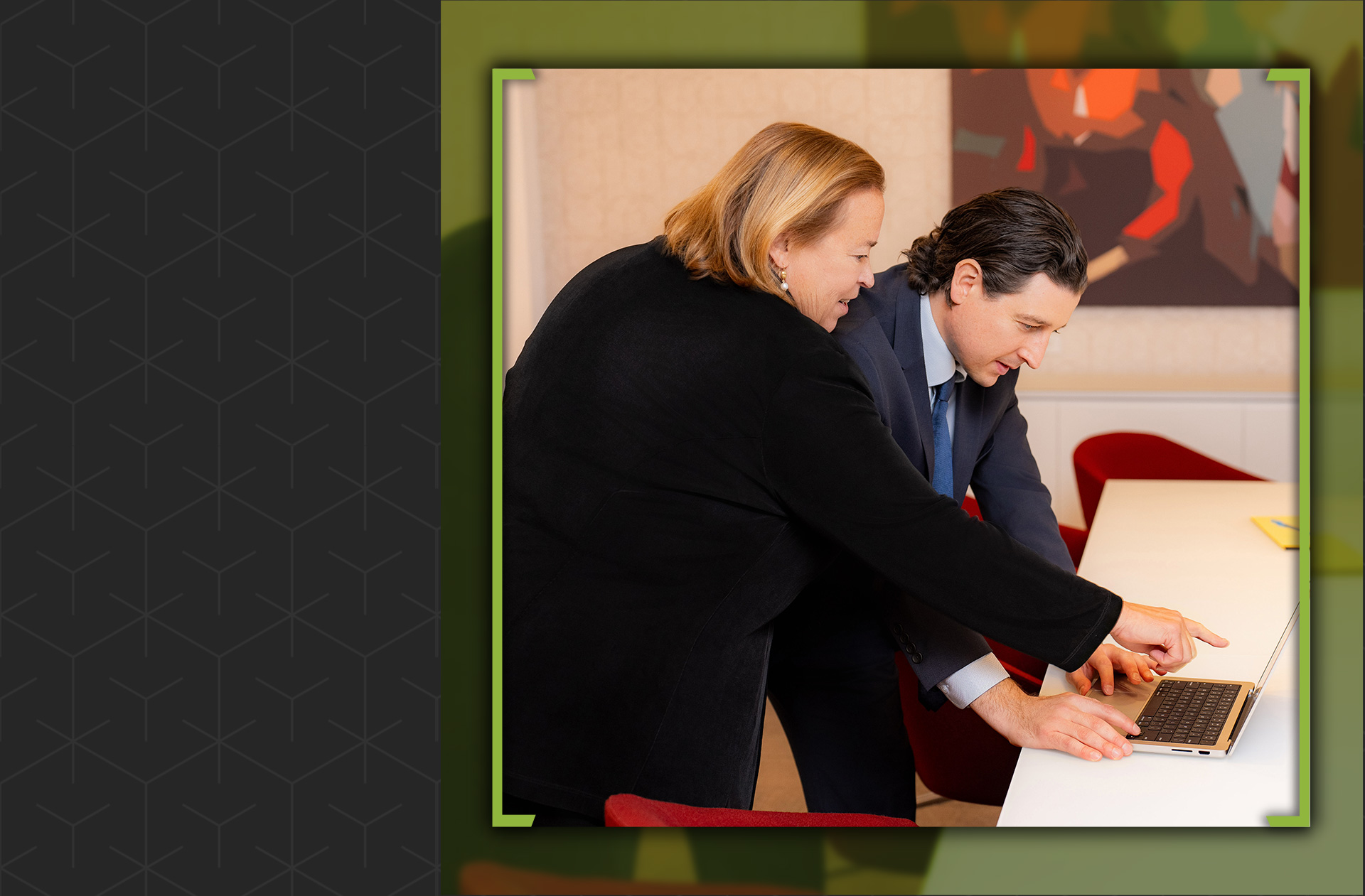 Decades of Legal Experience

Billions Recovered For Our Clients

We're Always Available For Our Clients & Offer Free Consultations

We've Taken On Some of The Largest Corporations & Insurance Agencies
Billions Recovered
Schedule a Free Consultation at

(866) 634-4525