Amputation
At Greene Broillet & Wheeler, our seasoned team of professionals have over 100 years of combined legal experience handling complex legal matters.
Los Angeles Amputation Attorneys
Aggressively Seeking Compensation for Amputation Victims
About two-million amputation victims live in the United States, and about 185,000 additional victims will require amputations every year. Some may occur due to illnesses, but a large number of amputations stem from sudden and devastating accidents. Although saving a life may require an amputation, it will also alter that life permanently.
At Greene Broillet & Wheeler, LLP, we handle only the most complex and challenging cases involving personal injury and death. Our lawyers dedicate themselves to protecting the rights of clients who have suffered devastating losses of bodily and life functions. Because of this, we have the experience and track record to help amputation victims obtain the compensation and justice they deserve.
Need to speak with a qualified attorney in Los Angeles? Call (866) 634-4525 today to contact our firm.
Common Causes of Traumatic Amputations
When an amputation occurs due to an accident (as opposed to a medical condition or procedure), it is referred to as a "traumatic amputation." If a body suffers violent trauma—such as a sharp cut or strong tear—doctors can find reattaching or repairing the natural limb or extremity impossible. Traumatic amputations can involve the accidental severing of one or more limbs or other body parts, including the hands and feet.
Accidental amputations do not take place in controlled and sterile hospital environments and, therefore, many complications can occur, such as severe bleeding and infections. This is always an emergency medical event, and the amputation victim will require emergency trauma care as soon as possible.
Amputations commonly result from the following accidents:
Fires and explosions
Falls
Electrical shock
Car and truck accidents
Motorcycle accidents
Industrial machinery and equipment
Types of Amputations
Not all amputations are the same, and different types can result in different long-term effects. First, doctors classify traumatic amputations as either partial or complete. In the case of a partial traumatic amputation, pieces of muscle or bone may still connect the limb to the body, or only a portion of the extremity may be removed. A complete amputation totally separates the body part from the rest of the body.
The specific names for locations of amputations of the limbs include:
Trans-tibial amputation – Below-the-knee amputation
Knee disarticulation – Amputation at the knee joint
Trans-femoral amputation – Between the knee and the hip joints
Hip disarticulation – Amputation at the hip joint
Trans-radial amputation – Below-the-elbow amputation
Elbow disarticulation – Amputation at the elbow joint
Trans-humeral amputation – Between the elbow and shoulder joints
Shoulder disarticulation – Amputation at the shoulder
Our attorneys who handle amputation cases strive to understand each amputation type and its specific effects on a victim's life. For example, the different locations of amputations may require different types of prosthetics or mobility devices, and may create different limitations and disabilities for victims.
Depending on the type and scope of an amputation and its resulting disability, victims may be entitled to seek compensation under California law. At Greene Broillet & Wheeler, LLP, we aim to learn as much as possible about our clients' amputation injuries so that we can best assist them in recovering the full range of compensation the law permits.
Seeking Recovery for Amputation-Related Losses
It is no small task to quantify the lifelong losses an amputation can cause. Life after losing a limb is never the same. Victims must relearn how to perform even the most basic life skills. The medical industry in recent years has developed a better understanding of post-amputation care and management, which can help the overall outcome for amputation victims.
Prosthetic design and technology, for example, have significantly improved. However, appropriate care, assistance, and equipment is costly, and can never completely replace a natural limb or erase the trauma of losing one. Victims can benefit from an attorney who comprehends the pain and long-term challenges of a traumatic amputation and is prepared to fight to protect their rights.
Damages for amputation-related losses may include:
Emergency trauma care
Surgical procedures
Hospitalizations
Costs of treating other coinciding traumatic injuries
Critical care management
Home health assistance
Early and ongoing rehabilitation
Initial and replacement prosthetics
Wheelchairs or other mobility devices
Therapy for emotional trauma
Ongoing medical treatments
Lost income
Lost future earning capacity
Physical pain and suffering
Lost enjoyment of life
Permanent disfigurement
Home and vehicle modifications
Often, when all of the above losses during the course of a victim's lifetime are taken into account, damages can reach into the millions of dollars. Each case is different, however. There is never a guarantee of recovery. That is why victims can benefit from lawyers who take diligent care to consult experts, review records, learn about their clients' lifestyles, and take into consideration any other relevant information to help them accurately calculate fair damages.
Trust Our Firm Above the Rest
When a person loses a limb in an accident and faces a lifetime of enormous expenses – and physical and emotional challenges – an experienced attorney can make a world of difference for their quality of life. At Greene Broillet & Wheeler, LLP, our Los Angeles amputation injury lawyers have a track record of investing significant resources into helping our clients achieve the best outcomes.
When we investigate an amputation case, we pay particular attention to understanding the lives and struggles of our clients. The better we know our clients, the better we can fight to help them fully recover from their painful setbacks. This approach not only helps our attorneys to build a solid case strategy: It can help our clients have peace of mind about their futures.
Here's what sets us apart from other firms:
We are not shy about seeking seven- or eight-figure awards for permanently injured clients when appropriate.
We have a network of authoritative experts ready to provide analysis and persuasive opinions in a wide variety of cases, when necessary.
We are selective about the cases we take, which provides our attorneys with the time and resources they need to prepare the strongest cases for our clients.
We have in-house, full-time investigators working for our firm who know how to evaluate evidence from even the most complicated and technical accidents.
We are skilled litigators who do not hesitate to stand up for our clients' rights in the courtroom when needed, as we have time and time again.
If you've sustained life-altering amputation injuries, don't hesitate to contact our firm at (866) 634-4525 or schedule a free consultation online.
HELPING OUR CLIENTS TELL THEIR STORY & GET THE COMPENSATION THEY DESERVE
Named in U.S. News - Best Lawyers® "Best Law Firms," Greene Broillet & Wheeler, LLP ranks as Tier 1 Personal Injury firm in Los Angeles.

Founding partners Browne Greene and Bruce A. Broillet are both members of the exclusive invite-only Inner Circle of Advocates, as two of the top 100 plaintiff trial lawyers in America.

All of our attorneys are proud to be active members of the Los Angeles County Bar Association or LACBA.

Many firm members have been honored by the Consumer Attorneys of California, including Browne Greene, Christine Spagnoli, and Bruce Broillet, recipients of the Marvin E. Lewis Award. In addition, attorneys Bruce Broillet, Scott Carr, Molly McKibben, and Tobin Lanzetta has been honored with the Consumer Attorney of the Year Award.

All 15 of our attorneys have been selected to Best Lawyers® after an extensive peer review process.

Our attorneys were featured in TopVerdict for having one of the Top 10 Wrongful Death Verdicts in California in 2019, with $15 million won for the plaintiff in Keck v. Bel-Air Bay Club.

Our firm has more attorneys on the Super Lawyers® and Rising Stars lists than any other law firm in Southern California, with 15 members selected.

Several partners are active members in the Consumer Attorneys Association of Los Angeles, with attorneys Browne Greene, Bruce Broillet, and Christine Spagnoli named "Trial Lawyer of the Year."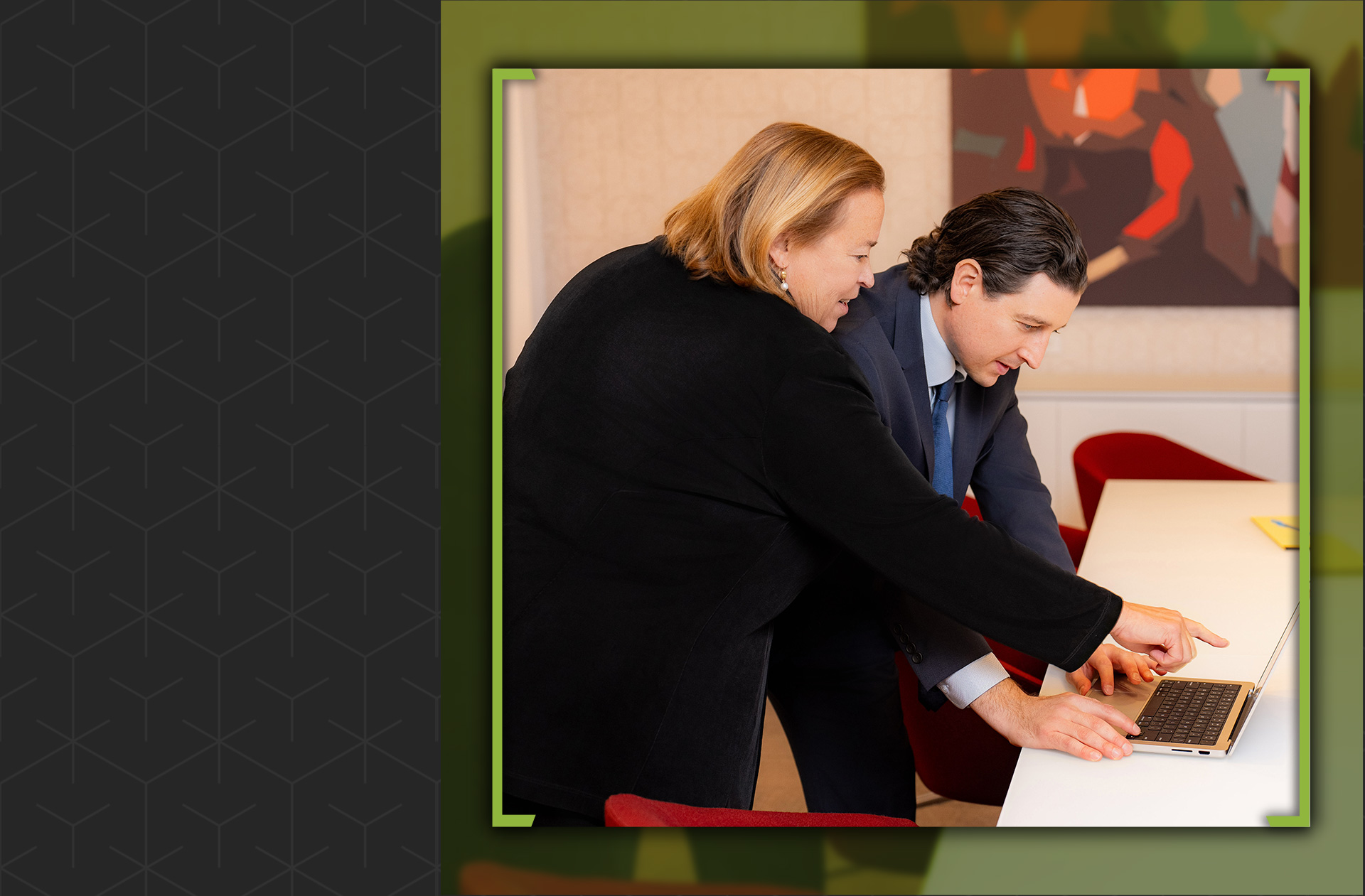 Decades of Legal Experience

Billions Recovered For Our Clients

We're Always Available For Our Clients & Offer Free Consultations

We've Taken On Some of The Largest Corporations & Insurance Agencies
Billions Recovered
Schedule a Free Consultation at

(866) 634-4525