Slip & Fall Accidents
At Greene Broillet & Wheeler, our seasoned team of professionals have over 100 years of combined legal experience handling complex legal matters.
Los Angeles Slip and Fall Attorneys
Holding Property Owners Accountable for Hazardous Conditions
Too often, slip and falls are written off as merely embarrassing accidents. At Greene Broillet & Wheeler, LLP, we can say from experience that slips and falls can result in catastrophic, life-altering injuries. We represent clients who slipped and fell and who now struggle with lasting issues, from traumatic brain injuries to spinal cord injuries. We have also represented the survivors of slip and fall accidents in wrongful death cases.
If you are living with a serious injury from a fall—or if your loved one did not survive a fall—please do not hesitate to discuss your legal rights with a member of our team. Our Los Angeles slip and fall accident lawyers can represent clients who suffer from catastrophic injuries as a result of a fall. With years of experience and a proven track record of success, we will fight to pursue fair compensation from any negligent parties.
Contact Greene Broillet & Wheeler, LLP at (866) 634-4525 or message us online today.
Understanding Liability in Slip and Fall Claims
Just like car crashes and other accidents, no two slip and fall accidents are the same. Many different factors can affect who may be held to account for a fall and the damages that may be recoverable. Depending on the nature of your accident, there could be multiple parties who are legally liable for your injuries.
The responsible party may also differ depending on where the slip and fall happened and who was responsible for the maintenance of the property where a fall occurred. Liable parties may include individuals, small business owners, large companies, residential property owners, or government agencies and entities. Our attorneys are trained to identify potentially liable parties, and to devise and pursue appropriate legal strategies to hold them accountable, based on each client's particular circumstances.
Property or business owners commonly allow the following serious slip and fall hazards to persist:
Slippery flooring materials
Wet floors
Dangerous stairs or ramps
Broken or missing handrails
Debris or objects in aisles or walkways
Severe Injuries from Slip and Fall Accidents
Our firm has represented clients who spent months or even years in the hospital, all because they slipped and fell.
Severe injuries sustained by slip and fall victims may include:
Traumatic brain injuries (TBI) – Many slip and fall victims cannot control their falls and end up hitting their heads on nearby objects or the ground. Head trauma can often cause severe brain injuries, which can leave a patient in a coma and result in permanent impairments. TBI victims often spend months in the hospital and years in a rehabilitation center. They may never work or fully care for themselves again.
Spinal cord injuries – The spine is extremely vulnerable in a slip and fall accident, and victims may suffer direct trauma to the spinal cord when they land. Damage to the spine can disrupt communication between the brain and the nerves throughout the body, which can result in lost sensation, organ functioning, and movement. Any spinal cord injury will likely result in extended hospitalization. Such injuries may permanently paralyze their victims, requiring mobility devices, home and vehicle modifications, in-home assistance, and lifelong medical care.
Wrongful death – Most seriously, a slip and fall—especially from a great height—can result in death. This can deprive the family of the financial and emotional support that the loved one provided.
Do not hesitate to call Greene Broillet & Wheeler, LLP at (866) 634-4525 if a fall caused you to sustain a life-changing and costly injury such as the ones above.
Financial Recovery After a Devastating Fall
A slip and fall case requires careful analysis to determine the extent of each client's damages. This may particularly be true in cases that reach into the millions of dollars of damages, because potentially liable parties often fight large claims. Our attorneys are trained to perform appropriate damage calculations that they can support with evidence.
These damages may include compensation for:
Costs of emergency medical care, hospitalizations, surgeries, rehabilitation, medical equipment, living assistance, and more.
The amount of any future medical or psychological services needed.
Lost earning power when injuries preclude a return to work.
The physical pain and suffering that accompanies catastrophic injuries.
Mental distress from the trauma of suffering a permanent injury.
Permanency of disabilities or disfigurement.
When you consider all of the possible past and future losses of seriously injured accident victims, some claims rise into the millions of dollars. If this describes your situation, you may benefit from seeking out a firm like ours that regularly handles large claims on behalf of catastrophically-injured clients.
Filing Slip and Fall Claims Against Businesses
Slip and fall accidents are particularly common on commercial properties, including in grocery stores, restaurants, and large retail establishments such as Target, Sam's Club, or Walmart. These businesses typically partner with insurance companies and legal teams who are ready to fight against liability for an accident.
Investigating an accident in a business entity can involve reviewing video footage, examining store policies and records, and much more. Large corporations will often use their extensive financial resources to intimidate injury victims, including threatening to take the case to trial if a victim does not accept a low settlement offer.
Why Our Firm Stands Above the Rest
Many law firms handle slip and fall cases. However, most personal injury firms tend to represent numerous clients with minor injuries, often settling each case without devoting much time to any of them. Our attorneys at Greene Broillet & Wheeler, LLP, however, know that clients with permanent injuries often require extensive resources to help prove their claim. When appropriate, we may deploy those resources to help our clients protect their legal rights.
No matter what caused your accident, where the accident took place, or the severe injuries that resulted, our Los Angeles slip and fall lawyers can help you navigate the process of filing a claim for your losses. Because we limit our practice to catastrophic injuries, we have the resources and bandwidth to give your premises liability case the care that it deserves. We also evaluate your rights for free and advise you as to whether our firm can assist you in seeking financial recovery.
Call (866) 634-4525 or contact us online to get started with a claim in Los Angeles, Southern California, or nationwide.
HELPING OUR CLIENTS TELL THEIR STORY & GET THE COMPENSATION THEY DESERVE
Named in U.S. News - Best Lawyers® "Best Law Firms," Greene Broillet & Wheeler, LLP ranks as Tier 1 Personal Injury firm in Los Angeles.

Founding partners Browne Greene and Bruce A. Broillet are both members of the exclusive invite-only Inner Circle of Advocates, as two of the top 100 plaintiff trial lawyers in America.

All of our attorneys are proud to be active members of the Los Angeles County Bar Association or LACBA.

Many firm members have been honored by the Consumer Attorneys of California, including Browne Greene, Christine Spagnoli, and Bruce Broillet, recipients of the Marvin E. Lewis Award. In addition, attorneys Bruce Broillet, Scott Carr, Molly McKibben, and Tobin Lanzetta has been honored with the Consumer Attorney of the Year Award.

All 15 of our attorneys have been selected to Best Lawyers® after an extensive peer review process.

Our attorneys were featured in TopVerdict for having one of the Top 10 Wrongful Death Verdicts in California in 2019, with $15 million won for the plaintiff in Keck v. Bel-Air Bay Club.

Our firm has more attorneys on the Super Lawyers® and Rising Stars lists than any other law firm in Southern California, with 15 members selected.

Several partners are active members in the Consumer Attorneys Association of Los Angeles, with attorneys Browne Greene, Bruce Broillet, and Christine Spagnoli named "Trial Lawyer of the Year."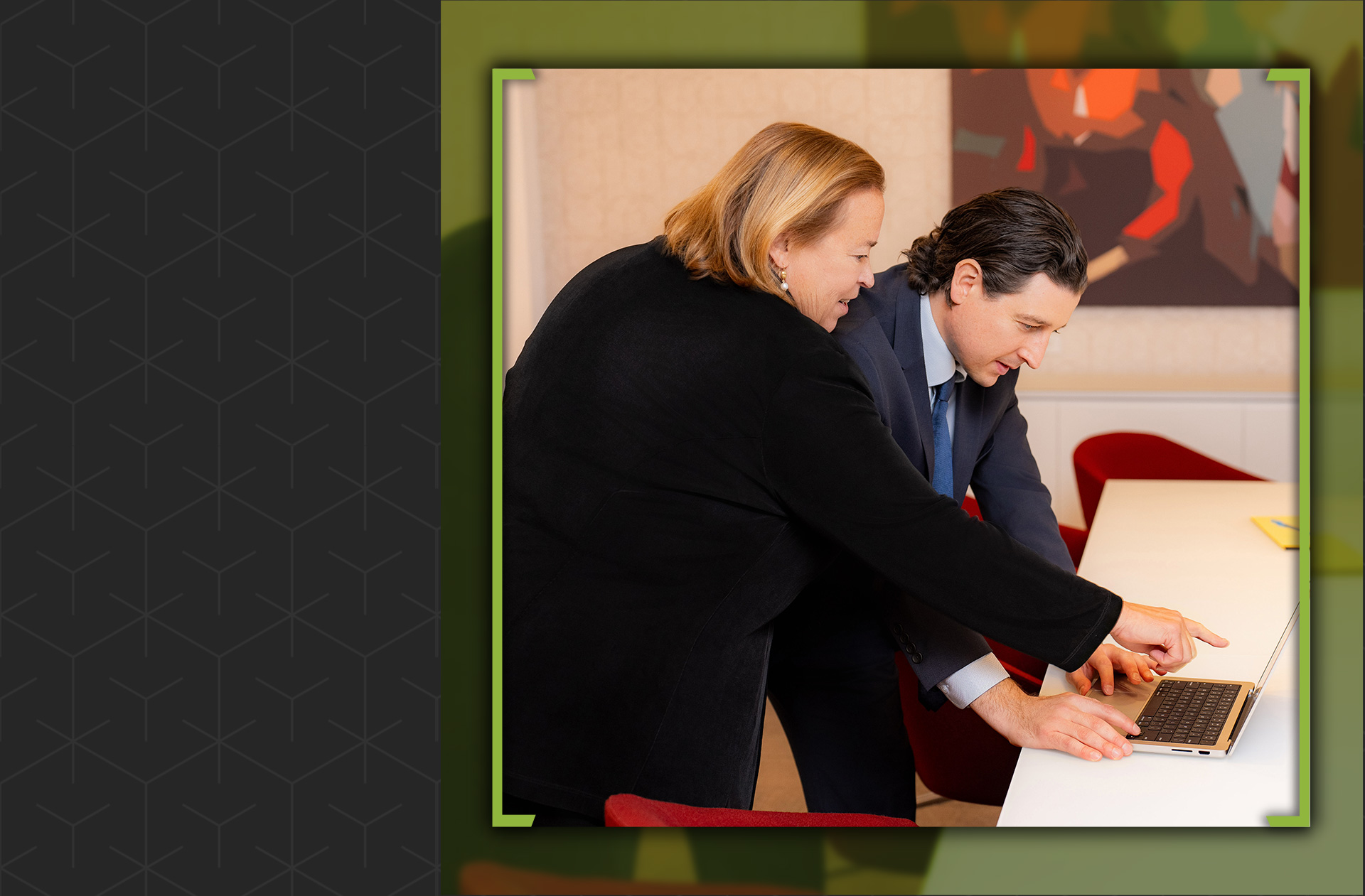 Decades of Legal Experience

Billions Recovered For Our Clients

We're Always Available For Our Clients & Offer Free Consultations

We've Taken On Some of The Largest Corporations & Insurance Agencies
Billions Recovered
Schedule a Free Consultation at

(866) 634-4525