Van Accidents
At Greene Broillet & Wheeler, our seasoned team of professionals have over 100 years of combined legal experience handling complex legal matters.
Los Angeles Van Accident Lawyers
Committed to Helping Victims of Devastating Van Crashes
At Greene, Broillet & Wheeler, LLP, our attorneys regularly witness the devastating effects of injuries from van accidents. We know that accidents involving everything from micro vans and minivans to conversion vans and, especially, 15-person vans, can leave victims facing a lifetime of invasive medical treatment, pain and suffering, disabilities and impairment, and more. We also know that some victims do not survive, and we represent families dealing with such tragic circumstances.
While your life may change forever after a catastrophic injury or wrongful death, our firm is here to help. You may worry that your losses are too extensive and that you will not receive the amount of compensation you need to cover a lifetime of medical care. Our Los Angeles van accident lawyers, however, possess the resources, skill, and experience to seek the full amount of compensation that our clients deserve in even the most serious injury or wrongful death cases.
Call Greene Broillet & Wheeler, LLP at (866) 634-4525 for more information about how we can assist with your claim.
Van Accidents Can Result in Devastating Injuries and Losses
People use large 15-passenger vans for church and youth group trips, transportation to athletic events, rentals for weddings or parties, and more. While owning or renting these vans can prove convenient for transporting groups of people together, large vans also pose the very real risk of serious accidents. Specifically, these vans have a propensity to roll over.
Since 2001, more than 600 people died in 15-passenger rollover crashes. Federal agencies issue warnings about these vans and auto manufacturers even acknowledge the dangers and redesign their vans with added safety features. Many groups, however, continue to use older van models that put people in serious danger.
These vans become even more dangerous when groups load them to their capacity, which only increases the risks. A full load of people in a 15-passenger van will shift the van's center of gravity, so it is particularly susceptible to a rollover accident when the slightest problem occurs. Despite the recorded number of rollovers and fatalities, no automotive companies recalled these vans, so they remain on the road, and unknowing passengers ride in the vans on a regular basis.
To make matters worse, many people in large 15-passenger vans are not wearing seatbelts as they usually would in their own personal vehicles. The seatbelts fall between the gaps in bench seats, making them difficult to access. Instead of searching for the seatbelt, passengers often simply ride without them, not realizing the extreme risks of a rollover accident.
Van passengers may suffer catastrophic injuries and effects, which can include:
Paralysis, including paraplegia or quadriplegia
Extended coma
Internal organ damage
Loss of organ function
Cognitive, physical, and behavioral impairments
These devastating injuries will completely change a van accident victim's life in an instant, as well as the lives of their family members. Unbelievable losses can add up after these injuries, and often the losses continue for the rest of the victim's life.
These losses can include:
Medical expenses – Medical bills begin to add up with the first ambulance or medical helicopter ride, and will often continue indefinitely for victims who need lifelong care.
Lost earnings – Accident victims may need to stop working while they recover, and disabling injuries often prevent victims from returning to their previous jobs or from ever working again.
Physical and emotional pain and suffering – The severe injuries common to van accidents can cause immense pain. Victims must deal with and manage pain, which may never go away. Dealing with a sudden disability and resulting life changes can also result in significant emotional trauma.
Permanent disability or disfigurement – A disabling or disfiguring injury will completely change every aspect of a van accident victim's life, and they deserve to receive compensation for changes that were completely beyond their control.
Wrongful death – Tragically, many 15-passenger van accident victims do not survive their traumatic injuries. This leaves families with a sudden loss that causes not only immense emotional bereavement, but also the loss of financial support, household services, love and companionship, and much more.
Recovering the Compensation That Van Accident Victims Deserve
The above losses can rise into the millions before you know it. To seek compensation, however, you must know what specifically caused the van accident so you can identify the liable party or parties. Liable parties may include individual drivers, employers of drivers, auto manufacturers, and government entities. Defective design by negligent auto manufacturers is also one of the most commonly cited causes of van rollover accidents.
Defective Van Design
Drivers of smaller vehicles may momentarily lose control of their cars, but they may regain control and prevent serious accidents. The design of 15-passenger vans makes them highly prone to loss of control and rollover accidents, often increasing the severity of injuries to occupants. Christine Spagnoli, a member of our legal team, has repeatedly and successfully fought for clients who sustained injuries or lost loved ones due to defectively designed vans. Unfortunately, these accidents continue to occur even though manufacturers know about the dangers of their vehicles.
For example, in August 2018, a 15-passenger van accident resulted in the deaths of three teenagers in Missouri, as well as serious injuries to 10 other persons. The van was the same type as the van involved in Ms. Spagnoli's earlier wrongful death case against Ford. News sources interviewed Ms. Spagnoli in light of her past work to hold Ford accountable for such a defective design. She explained that it appears manufacturers like Ford would rather pay for lawsuits than use the resources to pull the vans from the market.
Whatever the reason, defectively designed and dangerous vans remain on the road, and devastating accidents will continue to cause severe injuries and fatalities. Going up against a major billion-dollar corporation like Ford is no easy task. A less experienced and capable attorney might feel too intimidated to continually fight for the millions of dollars that injured van accident victims deserve. At Greene, Broillet & Wheeler, LLP, we do not shy away from claims against even the largest companies. Instead, we want to demonstrate the dangerous mistakes companies like Ford make, so that we may prevent future accidents and injuries from happening in the future.
Dangerous Van Drivers
Auto manufacturers are not the only ones to blame for a van accident. Sometimes, negligent drivers can cause a crash due to some of the following dangerous behaviors:
Tailgating
Excessive speeding
Running red lights
Falling asleep at the wheel
Violating other traffic laws
Negligent drivers may get behind the wheel of the van or another vehicle on the road that crashes into a van. In some cases, both a negligent driver and defective design may contribute to the cause of a crash.
Our Firm Has Obtained Billions of Dollars for Injured Clients
Our clients have recovered more million-dollar settlements and judgments than the clients of any other injury law firm in California. Two of our most significant verdicts, with figures of $73 million and $25.9 million respectively, involved injuries sustained in van crashes. These results do not simply happen—they occur result from the dedication and skill of our team of attorneys, and our repeated successes only breed further success for subsequent clients.
Greene Broillet & Wheeler, LLP regularly handles claims that result in seven- or eight-figure verdicts or settlements. The many reasons for our continued success include:
We have a full-time investigator in house committed to determining the cause of accidents and injuries. Our investigator will gather evidence in favor of our clients that we have use of an evidence warehouse. We can also use this space to present demonstrations to make a persuasive case right before our opponents' eyes.
We explore every option to get the results each client deserves. Whether this involves aggressive settlement negotiations, engaging in arbitration, or taking the case to trial, we are ready to do what it takes.
Because our firm brings in such large settlements and verdicts, we have the resources to dedicate to new and pending cases. If a case requires expert opinions, we do not hesitate to hire respected experts to testify on behalf of our clients.
Law firms and peers in the legal industry throughout California and the United States respect and recognize our firm for its success. When we walk into settlement negotiations or a courtroom, other attorneys know to take us seriously and that we do not back down.
Many attorneys focus on settling numerous cases quickly. However, we know that approach does not work when millions of dollars in losses are at stake. We carefully select the cases we accept, so we can fully dedicate all of the necessary attention and resources each client needs and deserves. If you have injuries with lifelong effects, you need a firm that will fight for a lifetime's worth of losses.
Do Not Wait to Contact Our Dedicated Van Accident Attorneys
Van accidents are notorious for leaving devastation in their wakes. After a catastrophic injury or the loss of a loved one, you may not know where to start to hold van manufacturers and other parties liable for your overwhelming losses. The Los Angeles injury lawyers of Greene, Broillet & Wheeler, LLP, are ready to help our clients in these situations.
If you are dealing with crushing losses and want to discuss a possible case with our firm, please contact us online, or call us at (866) 634-4525 today.
HELPING OUR CLIENTS TELL THEIR STORY & GET THE COMPENSATION THEY DESERVE
Named in U.S. News - Best Lawyers® "Best Law Firms," Greene Broillet & Wheeler, LLP ranks as Tier 1 Personal Injury firm in Los Angeles.

Founding partners Browne Greene and Bruce A. Broillet are both members of the exclusive invite-only Inner Circle of Advocates, as two of the top 100 plaintiff trial lawyers in America.

All of our attorneys are proud to be active members of the Los Angeles County Bar Association or LACBA.

Many firm members have been honored by the Consumer Attorneys of California, including Browne Greene, Christine Spagnoli, and Bruce Broillet, recipients of the Marvin E. Lewis Award. In addition, attorneys Bruce Broillet, Scott Carr, Molly McKibben, and Tobin Lanzetta has been honored with the Consumer Attorney of the Year Award.

All 15 of our attorneys have been selected to Best Lawyers® after an extensive peer review process.

Our attorneys were featured in TopVerdict for having one of the Top 10 Wrongful Death Verdicts in California in 2019, with $15 million won for the plaintiff in Keck v. Bel-Air Bay Club.

Our firm has more attorneys on the Super Lawyers® and Rising Stars lists than any other law firm in Southern California, with 15 members selected.

Several partners are active members in the Consumer Attorneys Association of Los Angeles, with attorneys Browne Greene, Bruce Broillet, and Christine Spagnoli named "Trial Lawyer of the Year."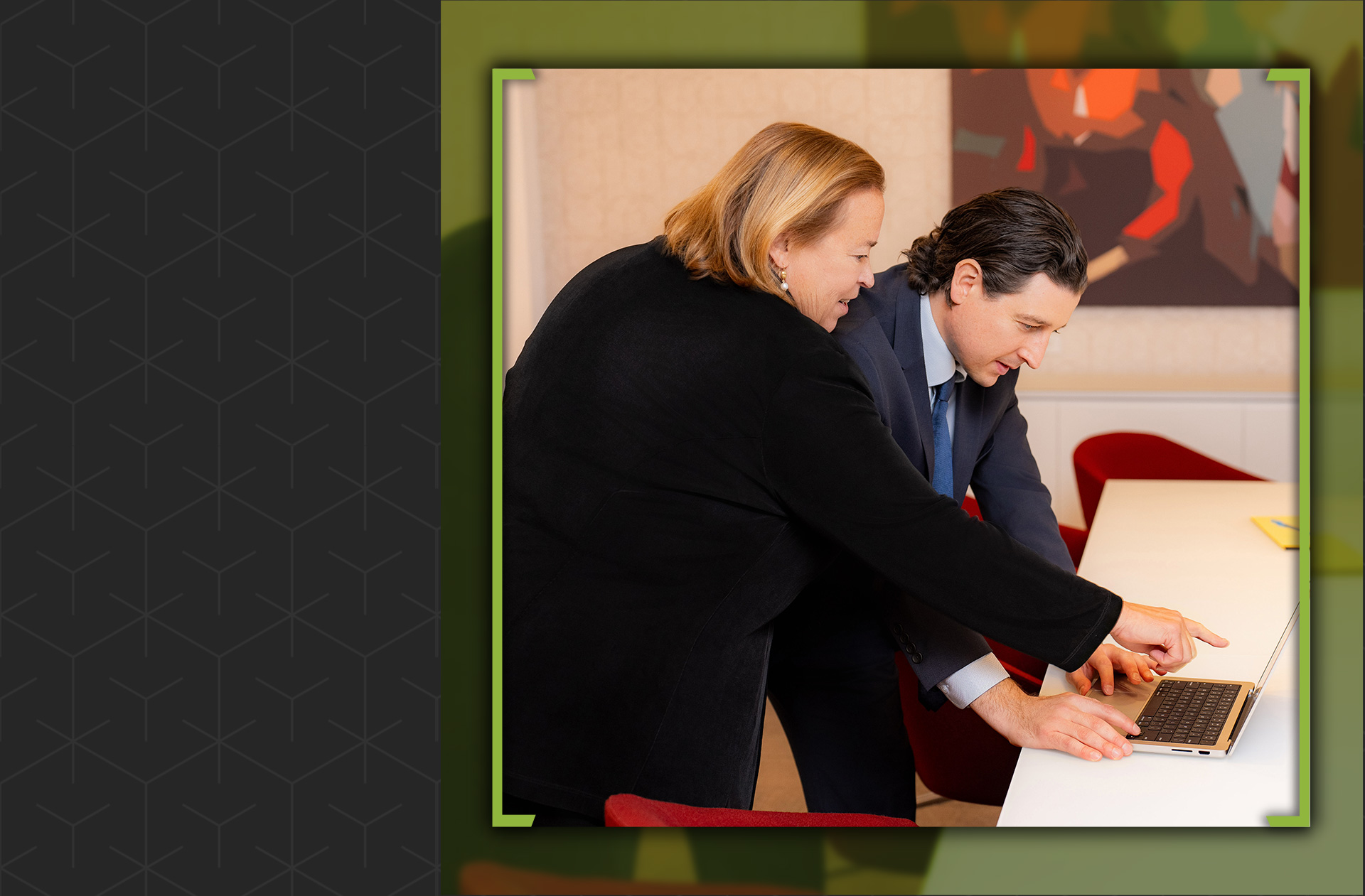 Decades of Legal Experience

Billions Recovered For Our Clients

We're Always Available For Our Clients & Offer Free Consultations

We've Taken On Some of The Largest Corporations & Insurance Agencies
Billions Recovered
Schedule a Free Consultation at

(866) 634-4525