Rollover Accidents
At Greene Broillet & Wheeler, our seasoned team of professionals have over 100 years of combined legal experience handling complex legal matters.
Los Angeles Rollover Accident Attorneys
Helping Clients After Devastating and Deadly Rollover Crashes
Our firm represents victims of rollover accidents involving 15-passenger vans, Ford Explorers, and other sport utility vehicles (SUVs). These vehicles are a major public safety concern because of their high occupancy rate and frequent use for school and organizational transportation. Our highly experienced personal injury attorneys are dedicated to improving public safety through our work, in addition to obtaining millions of dollars in compensation for rollover accident victims.
Each year, more than 10,000 victims suffer fatal injuries in vehicle rollover accidents, according to the National Highway Traffic Safety Administration. That's more than one-third of all fatalities in motor vehicle accidents. In addition, nearly 50,000 persons sustain incapacitating injuries in rollover accidents each year.
No matter what caused your rollover crash, always discuss your accident with a skilled attorney. At Greene, Broillet & Wheeler, LLP, our Los Angeles rollover accident lawyers witness firsthand the devastating effects of rollover accidents on our clients' lives, and our goal is always to obtain the maximum possible compensation in every case.
Call our Los Angeles office today at (866) 634-4525 or contact us online today for a free evaluation of your case.
A Track Record of Success in Rollover Accident Cases
Our attorneys have the knowledge, experience, and resources required to investigate a rollover accident and determine its cause, including crashes involving large vans, SUVs, and ATVs. Because defective vehicle design can contribute to rollover crashes, such cases require skilled investigators and collaborations with auto experts who have a technical understanding of unsafe or inadequate vehicle design.
Driver negligence often plays a role in causing rollover accidents, though deeper and more serious issues may also exist. While many law firms will focus on a negligent driver only, we do not stop there, especially in rollover cases. We have the resources to employ our in-house investigator who conducts a thorough investigation into all possible causes of a rollover crash. Our firm will explore whether auto defects, such as poor roof design or inadequate restraint systems, contributed to the severity of your injuries or caused the accident to occur altogether.
Not every firm wants to get involved with highly technical vehicle accident claims. Taking on these cases usually means taking on large auto manufacturers, which can intimidate some attorneys. Greene, Broillet & Wheeler, LLP, never shies away from challenging cases. We have the experience and resources to fully investigate all causes of a crash and seek compensation from all responsible parties, including large corporations.
Two landmark cases established our firm as leaders in rollover accident litigation in the United States:
$73 million jury verdict: When a tread suddenly separated on the tire of a Ford E350 15-passenger van, the van rolled over, causing multiple injuries and fatalities. Attorney Christine Spagnoli presented evidence that the design of the 15-passenger vans was dangerously defective, with a high risk of tread separation that would cause a driver to lose control and the van to roll over. In this case, defective tires also contributed to the accident, and Goodyear never instructed the van owners to replace the defective and dangerous tires. At trial, the jury entered a verdict for the plaintiffs and against Ford Motor Company. The jury awarded the plaintiffs $23 million in compensatory damages, as well as $50 million in punitive damages.
$25.9 million jury verdict: After a tread separated on the left rear tire of a Ford E350 15-passenger van on the way to a youth camp, two people were killed and eight others sustained serious injuries. In representing the surviving husband of a victim and their four children in a wrongful death claim, Attorney Christine Spagnoli presented evidence that the van had several deadly design defects. The jury found the defendants (Ford Motor Company and the First Baptist Church of New Port Richey) liable for our client's losses and entered a $25.9 million award against the defendants.
With our reputation, experience, and resources, our Los Angeles attorneys have the tools to successfully represent victims of rollover crashes and families who lost loved ones. If you suffered a devastating injury or loss, consult with a member of our team for free today.
Life-Changing Injuries in Rollover Crashes
Rollovers are some of the deadliest car accidents. Many rollovers happen in larger vehicles such as vans or SUVs that can carry several people at once. To make matters worse, many vans do not have accessible seatbelts, leaving numerous passengers unrestrained and increasing the chances for ejection if the vehicle rolls over.
The following are only some examples of devastating injuries that commonly result from rollover crashes:
Spinal cord injuries, often leading to permanent paralysis
Severe traumatic brain injury (TBI
Traumatic amputations
Crushed limbs, which can require surgical amputation
Life-threatening internal hemorrhaging and internal organ damage
Severe burn injuries if the vehicle catches fire during or after the crash
Victims then face astronomical losses, which can include:
Medical bills for emergency transport, trauma treatment, surgeries, time in the intensive care unit (ICU), hospitalization, time in a rehabilitation facility, home healthcare, ongoing therapy and treatment, medical equipment, and more
The estimated expenses for the medical treatment required in the future, and sometimes for the rest of their lives
Wages lost because an injury victim has to miss work during time in the hospital, due to treatment orders, or because injuries caused limitations that prevented them from working
All estimated future earnings and benefits lost because the accident victims cannot go back to their previous job (or perhaps, any job) due to permanent injuries and disabilities
Physical pain and suffering stemming from injuries
Mental and emotional trauma from the accident itself, including post-traumatic stress disorder (PTSD), as well as distress from dealing with severe injuries, pain, and disabilities
The permanency of any disfigurement, disability, or condition from an injury
California law also gives families who lost loved ones in an accident the right to seek compensation for their losses stemming from the wrongful death. This can include burial and funeral expenses, medical bills for treating the injury before the death, lost financial support, lost household services, and lost companionship and love, among others.
Because of the extensive losses that arise from rollover accidents, you need the right law firm representing you and your family. Not every injury attorney understands the complex and technical nature of rollover accidents or how to identify every source of compensation. This often ends up in settlements that fail to begin to cover your losses.
High Center of Gravity + Narrow Track = Increased Rollover Risk
Vans, SUVs, and pickup trucks are all at high risk for rollover accidents because of their high centers of gravity and relatively narrow track, which is the distance between the driver's side and passenger side wheels. As discussed above, many passenger vans have defective designs that substantially increase the rollover risk.
Rollovers can occur for many reasons. First, as occurred in our landmark rollover cases, the tread can separate or another malfunction can occur that causes a driver to lose control. In addition, vehicles can roll over because something tripped them, such as when a driver hits a curb. A vehicle with a high center of gravity can roll over if a driver makes a quick a turn, overcorrects the steering wheel, or makes other sudden maneuvers. In all of these situations, the narrow wheel track often cannot stay balanced due to the high center of gravity of the vehicle, causing it to tip over. When a vehicle is moving at higher speeds, it can roll over several times.
During our investigation, we examine all possibilities when it comes to liability for a crash. Some liable parties may include:
Negligent or intentionally reckless drivers: Distracted driving, impaired driving, speeding, and other unlawful or aggressive driving behaviors can lead to a rollover or can cause a crash that results in another vehicle rolling over. We look at the actions of both the driver of the vehicle that rolled, as well as third-party drivers involved. If a driver was on the job at the time of the crash, we can also examine whether we can hold the employer liable for a victim's losses.
Defective vehicle design: We know firsthand that defective vehicle design plays a major role in many rollover accidents. Some defects lead to malfunctions that cause the rollover. Other defects fail to provide enough safety protection for occupants in the event of a rollover crash. Our investigator and various experts examine vehicles to identify any inherent design or manufacturing flaws.
Government entities: Road hazards, such as potholes or large cracks, can easily trip a vehicle and cause it to roll over. If a government agency failed to properly design or maintain roadways, and a dangerous hazard caused a crash, that agency should bear liability for the losses of accident victims.
Once we identify all liable parties, our team can proceed with the necessary claims and lawsuits to seek full and fair justice and compensation for our clients. We know dealing with a life-changing injury is overwhelming, so we handle every step of the litigation process to best protect our clients' rights.
Contact Our Los Angeles Rollover Accident Attorneys Today
Greene Broillet & Wheeler, LLP, regularly takes on claims involving disabling or fatal injuries that are worth millions of dollars, and our firm obtains more million-dollar settlements and verdicts for clients than any other California injury firm.
Our attorneys regularly assist injury victims as well as other attorneys in Southern California, throughout the state, and across the entire United States. When you call our premier trial law firm after a rollover accident and severe injuries, you're calling a firm you know you can trust.
Please contact us online or call our office at (866) 634-4525 to set up your free case evaluation right away.
HELPING OUR CLIENTS TELL THEIR STORY & GET THE COMPENSATION THEY DESERVE
Named in U.S. News - Best Lawyers® "Best Law Firms," Greene Broillet & Wheeler, LLP ranks as Tier 1 Personal Injury firm in Los Angeles.

Founding partners Browne Greene and Bruce A. Broillet are both members of the exclusive invite-only Inner Circle of Advocates, as two of the top 100 plaintiff trial lawyers in America.

All of our attorneys are proud to be active members of the Los Angeles County Bar Association or LACBA.

Many firm members have been honored by the Consumer Attorneys of California, including Browne Greene, Christine Spagnoli, and Bruce Broillet, recipients of the Marvin E. Lewis Award. In addition, attorneys Bruce Broillet, Scott Carr, Molly McKibben, and Tobin Lanzetta has been honored with the Consumer Attorney of the Year Award.

All 15 of our attorneys have been selected to Best Lawyers® after an extensive peer review process.

Our attorneys were featured in TopVerdict for having one of the Top 10 Wrongful Death Verdicts in California in 2019, with $15 million won for the plaintiff in Keck v. Bel-Air Bay Club.

Our firm has more attorneys on the Super Lawyers® and Rising Stars lists than any other law firm in Southern California, with 15 members selected.

Several partners are active members in the Consumer Attorneys Association of Los Angeles, with attorneys Browne Greene, Bruce Broillet, and Christine Spagnoli named "Trial Lawyer of the Year."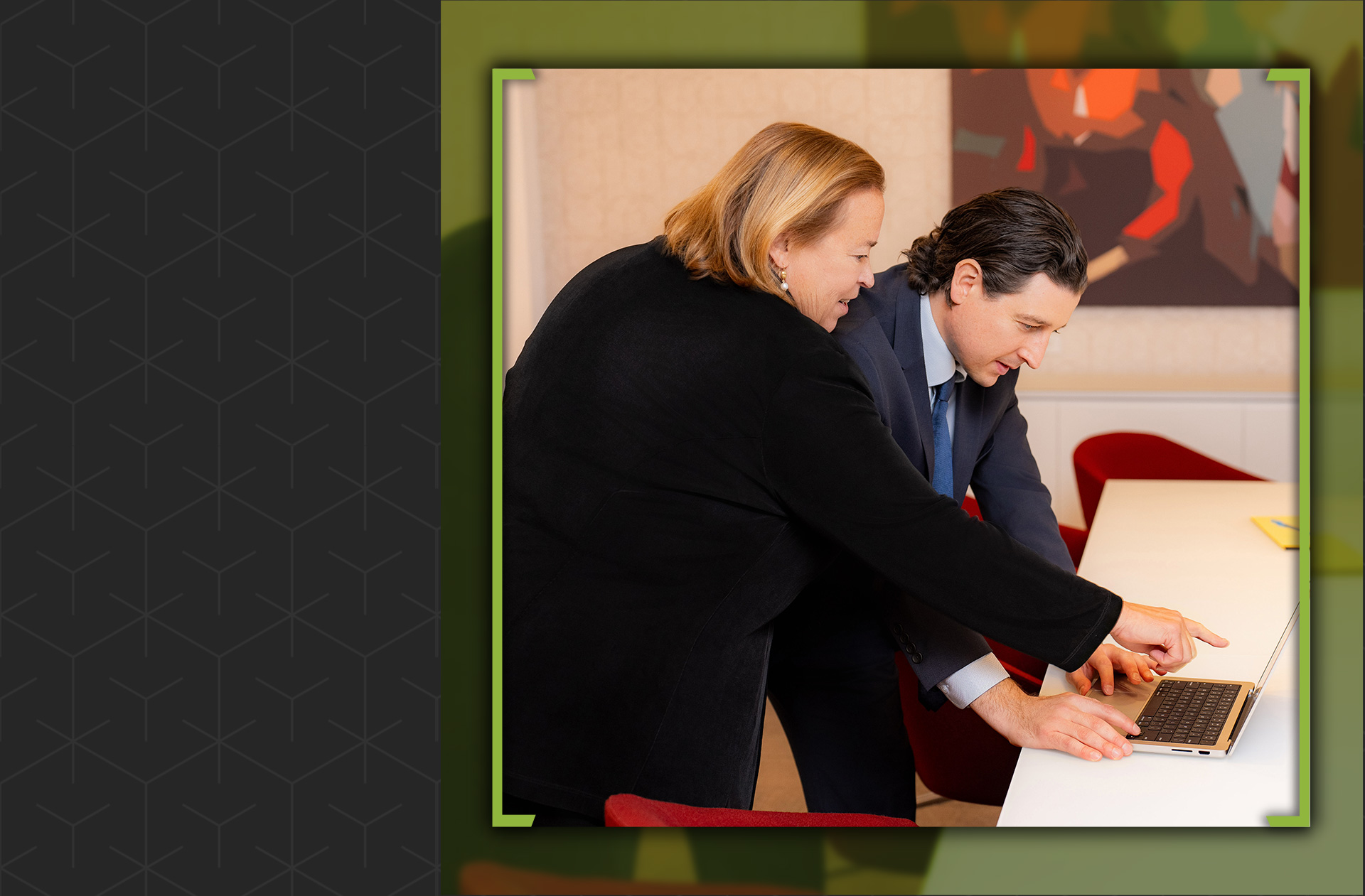 Decades of Legal Experience

Billions Recovered For Our Clients

We're Always Available For Our Clients & Offer Free Consultations

We've Taken On Some of The Largest Corporations & Insurance Agencies
Billions Recovered
Schedule a Free Consultation at

(866) 634-4525