Los Angeles Bus Accident Attorneys
At Greene Broillet & Wheeler, our seasoned team of professionals have over 100 years of combined legal experience handling complex legal matters.
Los Angeles Bus Accident Attorneys
Representing Victims of Catastrophic Bus Accidents
Thousands of Californians and tourists use the Los Angeles Metro bus system every day, and even more climb aboard tour buses, charter buses, and other large commercial passenger vehicles throughout California. Although buses are considered one of the safest forms of transportation, tragic bus accidents do happen.
Our Los Angeles bus accident attorneys at Greene Broillet & Wheeler, LLP have achieved groundbreaking results against bus companies and other entities responsible for these horrific accidents. We have won multiple landmark verdicts and settlements for bus accident victims across California.
Our bus accident lawyers in Los Angeles are dedicated to protecting the rights of those who have suffered life-altering injuries or lost loved ones in bus accidents. Call us today at (866) 634-4525 or send us a message online to arrange a free consultation. We're available 24/7.
Common Catastrophic Injuries from Bus Accidents
Bus accidents can change your life in an instant. Due to the sheer size and weight of a bus, such collisions often cause extremely serious injuries and fatalities.
Sadly, victims often face an uphill battle when seeking legal recovery.
Bus accidents pose complex legal issues because many different factors may contribute to an accident. For instance, multiple parties may be liable, including municipalities or other governmental entities that have immunity, and the victims' losses are often extensive.
Catastrophic injuries often incurred in these accidents include:
These types of injuries require emergency medical care and often months or years in the hospital. Those victims who are fortunate enough to survive face a lifetime of permanent disabilities, impairments, and disfigurement.
Losses associated with such catastrophic injuries include ongoing medical treatments, rehabilitation, and lifetime living assistance. Such expenses quickly climb into the millions and keep climbing, placing massive financial burdens on victims and their families on top of the other devastating losses and challenges they face.
Holding Bus Companies Accountable
Buses are commercial vehicles that must adhere to the numerous FMCSA and California state regulations that apply to the commercial transportation industry. Buses are also "common carriers," as they transport passengers for hire. California law holds common carriers to higher standards of care than other drivers.
While most drivers must use reasonable care while operating their vehicles, common carrier drivers must use "the utmost care and diligence" for the safety of passengers. They must also exercise a "reasonable degree of skill."
Bus companies are responsible to meet the following regulations:
Licensing and training requirements for commercial bus drivers
Restrictions on the hours a bus driver can work to prevent fatigued driving
Strict limits on blood alcohol levels and random drug testing
Regular inspections and proper maintenance of buses
Unfortunately, both bus companies and bus drivers often violate these regulations, creating unnecessary risks of harm for bus passengers, other drivers, pedestrians, and anyone else on the road.
Our bus accident attorneys in Los Angeles hold bus drivers and bus companies to these higher standards—by holding them fully liable when breaching this duty causes devastating injuries to our clients.
Identifying All Liable Parties
Bus accident cases pose unique legal complexities that set them apart from other types of motor vehicle accident cases.
Depending on the type of bus involved, the liable parties may include:
A private company that owned the bus;
A municipality that operates public buses;
A school district that owns school buses; or
Another party altogether.
At Greene Broillet & Wheeler, LLP, our Los Angeles-based legal team has an extensive track record of identifying and holding negligent parties responsible for catastrophic bus accidents.
Bus Accident Cases We Handle
We can bring suit against the appropriate entities for catastrophic accidents in Southern California involving:
Charter tour buses
Private buses
What Is the Statute of Limitations for a Bus Accident Claim?
Seeking compensation from municipal entities that operate buses involves significantly different time frames and procedures than taking action against a private bus company. Specifically, the California Tort Claims Act sets out incredibly strict and short deadlines to file claims against a governmental entity.
If you have suffered serious injuries or lost a loved one in an accident involving a public or city bus, do not delay in contacting our office as soon as possible to ensure you comply with these deadlines.
Investigating Bus Accident Claims
Proper investigation is essential to recover compensation for injury-related losses because the law requires victims to sufficiently prove that another party's negligence caused the accident. In bus accident cases, often the bus driver or the bus company itself acted negligently.
Examples of negligence that can lead to a bus crash:
Traffic violations
Distracted driving
Impaired driving
Fatigued driving
Negligent hiring
Poor vehicle maintenance
To best identify negligence and liability in a bus accident, our lawyers have a thorough understanding of commercial vehicle laws, bus company practices and policies, and the potential for negligence involving bus operations.
We know how to obtain and analyze bus company records and documents, data from a bus electronic control module ("black box"), GPS reports, and more to build evidence to support our clients' cases. Our Los Angeles firm also has access to a warehouse for testing vehicles for defects, as well as accident reconstructions and simulations.
Leading Advocates for Safer Bus Transportation
The large settlements and awards obtained by our firm not only bring our clients justice and financial recovery, but also serve to make the community safer.
These cases bring attention to regulatory violations that put both California residents and visitors at risk. They also can act as a significant deterrent for companies and municipalities who might otherwise violate safety regulations and encourage enforcement of policies and practices that keep everyone on the roads safe.
At Greene Broillet & Wheeler, LLP, our attorneys are dedicated to making our roads safer and preventing needless deaths and traumatic injuries from bus accidents.
Our successes total more than $100 million in compensation for clients who suffered devastating injuries or lost loved ones in bus accidents. We help our clients and their families rebuild their lives by obtaining justice and the compensation that the victims of these traumatic accidents deserve.
Call a Los Angeles bus accident lawyer today by calling (866) 634-4525 or contacting us online.
HELPING OUR CLIENTS TELL THEIR STORY & GET THE COMPENSATION THEY DESERVE
Named in U.S. News - Best Lawyers® "Best Law Firms," Greene Broillet & Wheeler, LLP ranks as Tier 1 Personal Injury firm in Los Angeles.

Founding partners Browne Greene and Bruce A. Broillet are both members of the exclusive invite-only Inner Circle of Advocates, as two of the top 100 plaintiff trial lawyers in America.

All of our attorneys are proud to be active members of the Los Angeles County Bar Association or LACBA.

Many firm members have been honored by the Consumer Attorneys of California, including Browne Greene, Christine Spagnoli, and Bruce Broillet, recipients of the Marvin E. Lewis Award. In addition, attorneys Bruce Broillet, Scott Carr, Molly McKibben, and Tobin Lanzetta has been honored with the Consumer Attorney of the Year Award.

All 15 of our attorneys have been selected to Best Lawyers® after an extensive peer review process.

Our attorneys were featured in TopVerdict for having one of the Top 10 Wrongful Death Verdicts in California in 2019, with $15 million won for the plaintiff in Keck v. Bel-Air Bay Club.

Our firm has more attorneys on the Super Lawyers® and Rising Stars lists than any other law firm in Southern California, with 15 members selected.

Several partners are active members in the Consumer Attorneys Association of Los Angeles, with attorneys Browne Greene, Bruce Broillet, and Christine Spagnoli named "Trial Lawyer of the Year."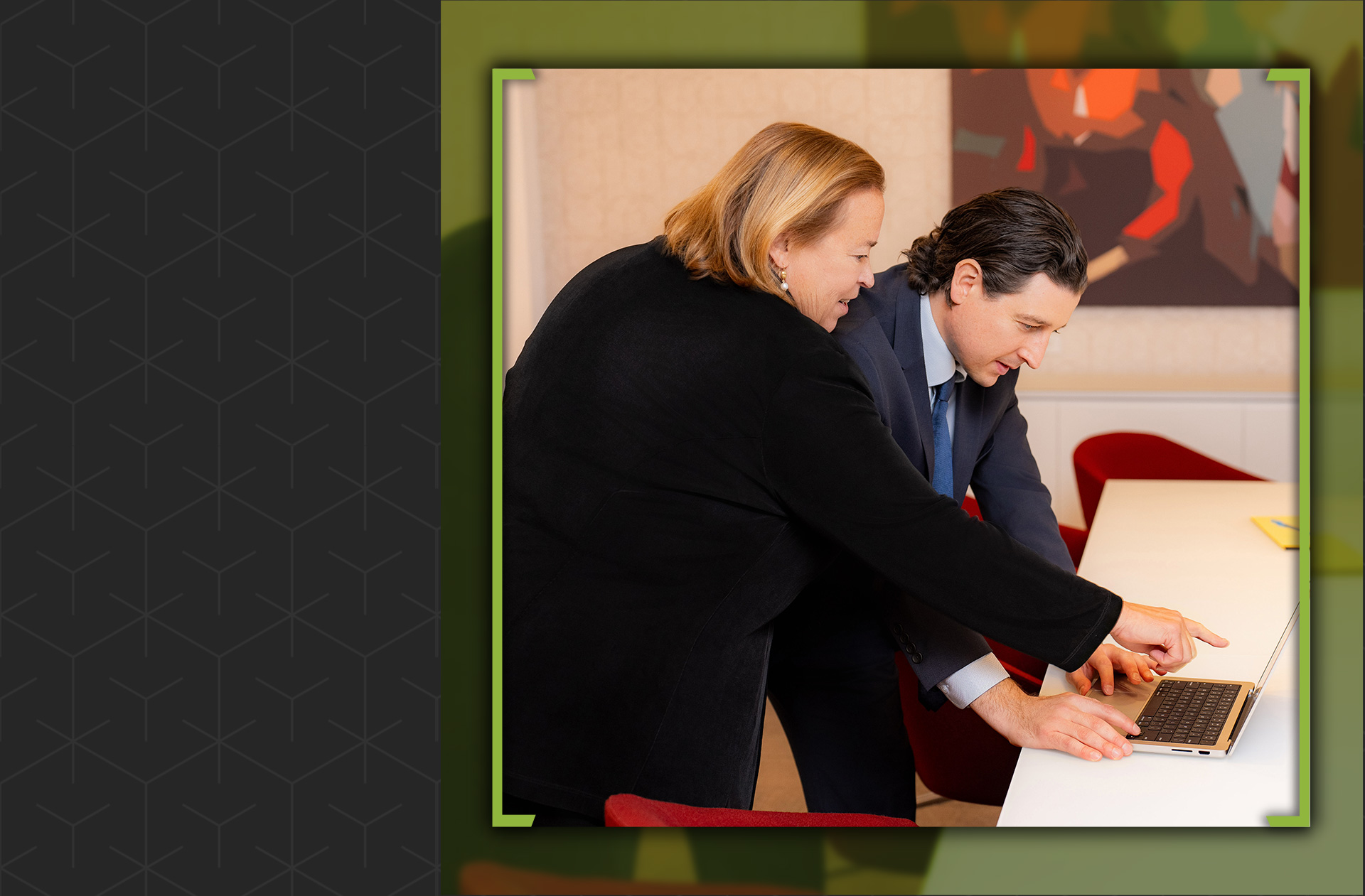 Decades of Legal Experience

Billions Recovered For Our Clients

We're Always Available For Our Clients & Offer Free Consultations

We've Taken On Some of The Largest Corporations & Insurance Agencies
Billions Recovered
Schedule a Free Consultation at

(866) 634-4525