Drunk Driving Accidents
At Greene Broillet & Wheeler, our seasoned team of professionals have over 100 years of combined legal experience handling complex legal matters.
Los Angeles Drunk Driving Accident Attorneys
Seeking Justice for Victims of Drunk Driving Crashes
Despite efforts to crack down on drunk driving in California and nationwide, impaired drivers remain a serious threat on the road. Between 2005 and 2012, more than 10,000 people were killed in crashes involving drunk drivers in California, according to the Centers for Disease Control and Prevention. While California sees fewer deadly DUI crashes than the national average, the state loses far too many lives in these preventable crashes.
At Greene Broillet & Wheeler, LLP, our Los Angeles drunk driving accident attorneys help people who have sustained catastrophic injuries pursue justice and compensation for their losses. Our legal team has extensive experience representing people hurt in car accidents, including those caused by impaired drivers.
If you have been affected by a life-changing injury or lost a loved one due to a drunk driver's negligence, please read on to learn more about your legal options, or contact us for a free initial consultation. We accept personal injury cases on a contingency basis, which means we do not collect any attorney fees unless we secure compensation for you.
Call (866) 634-4525 or contact us online today to get started with a consultation.
Can I Sue a Drunk Driver Who Caused an Accident?
Anyone who is injured in a car accident in California may sue the at-fault driver for damages. When the driver is found to be drunk or impaired by drugs, the victim may have additional claims to compensation.
Depending on the details of the accident, you may be able to pursue compensation for your losses, including:
Past and future medical bills based on an evaluation of your ongoing health care needs
Lost wages as a result of missed work
Pain and suffering
Emotional distress
Any modifications that must be made to a home, car or working environment because of injuries incurred in the accident
Punitive or exemplary damages, which are intended to punish the negligent party and discourage similar negligent behavior by others
If you are bringing a claim for the wrongful death of a loved one, you may be able to collect damages for funeral expenses, loss of future income and loss of consortium.
Criminal vs. Civil DUI Proceedings
After a car crash caused by an impaired driver, there will likely be two separate court proceedings: a criminal case and, if the victim chooses to sue, a civil claim for personal injury or wrongful death. These two cases are not tied to each other in the court system, but what happens in one case can have significant effects on the other.
For example, if the responsible driver is found guilty of DUI in the criminal case, it can improve the plaintiff's chances of winning a lawsuit. However, a conviction does not guarantee a favorable result in a civil case. If you have been involved in a crash with a drunk driver and been seriously injured as a result, it is essential that you arm yourself with the right personal injury attorneys.
At Greene Broillet & Wheeler, LLP, we have dedicated our practice to making things right for those who have suffered catastrophic injuries. At the same time, we can assist clients with their participation in criminal DUI trials, including victim impact statements and any testimony they are required to give.
Who Is Responsible for Drunk Driving Injuries?
Most people would agree that individual drivers are ultimately responsible for their own conduct, even if their judgment is compromised by alcohol. In criminal DUI proceedings, the individual who allegedly drove under the influence is typically the only person on trial.
However, determining legal responsibility for accidents caused by drunk drivers is often more complex and nuanced. While the drunk driver is often found to carry some responsibility, other parties may also contribute to the circumstances that caused the accident:
An insurance company – If the driver has auto insurance, his or her insurer will typically share some responsibility.
The driver's employer – Read about our recent DUI accident case below for an example of a case involving employer liability.
A bar, restaurant, bartender or server who over-served the driver – California's dram shop laws are very limited but, if the driver who caused the accident was a minor, a bar or restaurant that served them may be held liable.
Victims of drunk driving accidents may be able to collect limited compensation from the California Victim Compensation Board (CalVCB). CalVCB only reimburses certain expenses that were incurred as a direct result of a violent crime. Before pursuing any compensation from the CalVCB or other sources, it is wise to speak with an attorney to ensure you are preserving all of your legal rights.
Representative Case: $15 Million Verdict Against Employer of a Drunk Driver
Our attorneys represented a man who was seriously injured in a drunk driving accident. Our client, who was on a Homeowners' Association board, went to a bar with the condominium's property manager to plan upcoming events. The property manager became intoxicated but drove them both home. He caused a crash, which resulted in serious injuries that required our client to undergo multiple surgeries.
In the end, our Los Angeles drunk driving attorneys secured a $15 million verdict against the property management company. The jury found the company had been negligent in its hiring and supervision of the driver, who had a previous DUI on his record. While nothing can undo the pain that our client suffered, we are proud to have secured justice on his behalf as well as compensation for his ongoing expenses.
Find Out Why We're Trusted Nationwide
The best way to determine whether you have a claim against a drunk driver is to get in touch with an experienced, responsive injury lawyer as promptly as possible. The sooner you retain an attorney, the more effectively they can collect evidence, investigate the facts and begin developing a strategy for success.
At Greene Broillet & Wheeler, LLP, we invite you to find out how our extensive experience and history of success can benefit you after being hurt by a drunk driver's negligence. Open to taking cases in the Los Angeles metropolitan area, Southern California, and even nationwide, we're ready to offer the seasoned and caring legal counsel that you deserve after a serious accident.
To have your questions answered in a no-cost consultation, please fill out our contact form or call our Los Angeles office at (866) 634-4525.
HELPING OUR CLIENTS TELL THEIR STORY & GET THE COMPENSATION THEY DESERVE
Named in U.S. News - Best Lawyers® "Best Law Firms," Greene Broillet & Wheeler, LLP ranks as Tier 1 Personal Injury firm in Los Angeles.

Founding partners Browne Greene and Bruce A. Broillet are both members of the exclusive invite-only Inner Circle of Advocates, as two of the top 100 plaintiff trial lawyers in America.

All of our attorneys are proud to be active members of the Los Angeles County Bar Association or LACBA.

Many firm members have been honored by the Consumer Attorneys of California, including Browne Greene, Christine Spagnoli, and Bruce Broillet, recipients of the Marvin E. Lewis Award. In addition, attorneys Bruce Broillet, Scott Carr, Molly McKibben, and Tobin Lanzetta has been honored with the Consumer Attorney of the Year Award.

All 15 of our attorneys have been selected to Best Lawyers® after an extensive peer review process.

Our attorneys were featured in TopVerdict for having one of the Top 10 Wrongful Death Verdicts in California in 2019, with $15 million won for the plaintiff in Keck v. Bel-Air Bay Club.

Our firm has more attorneys on the Super Lawyers® and Rising Stars lists than any other law firm in Southern California, with 15 members selected.

Several partners are active members in the Consumer Attorneys Association of Los Angeles, with attorneys Browne Greene, Bruce Broillet, and Christine Spagnoli named "Trial Lawyer of the Year."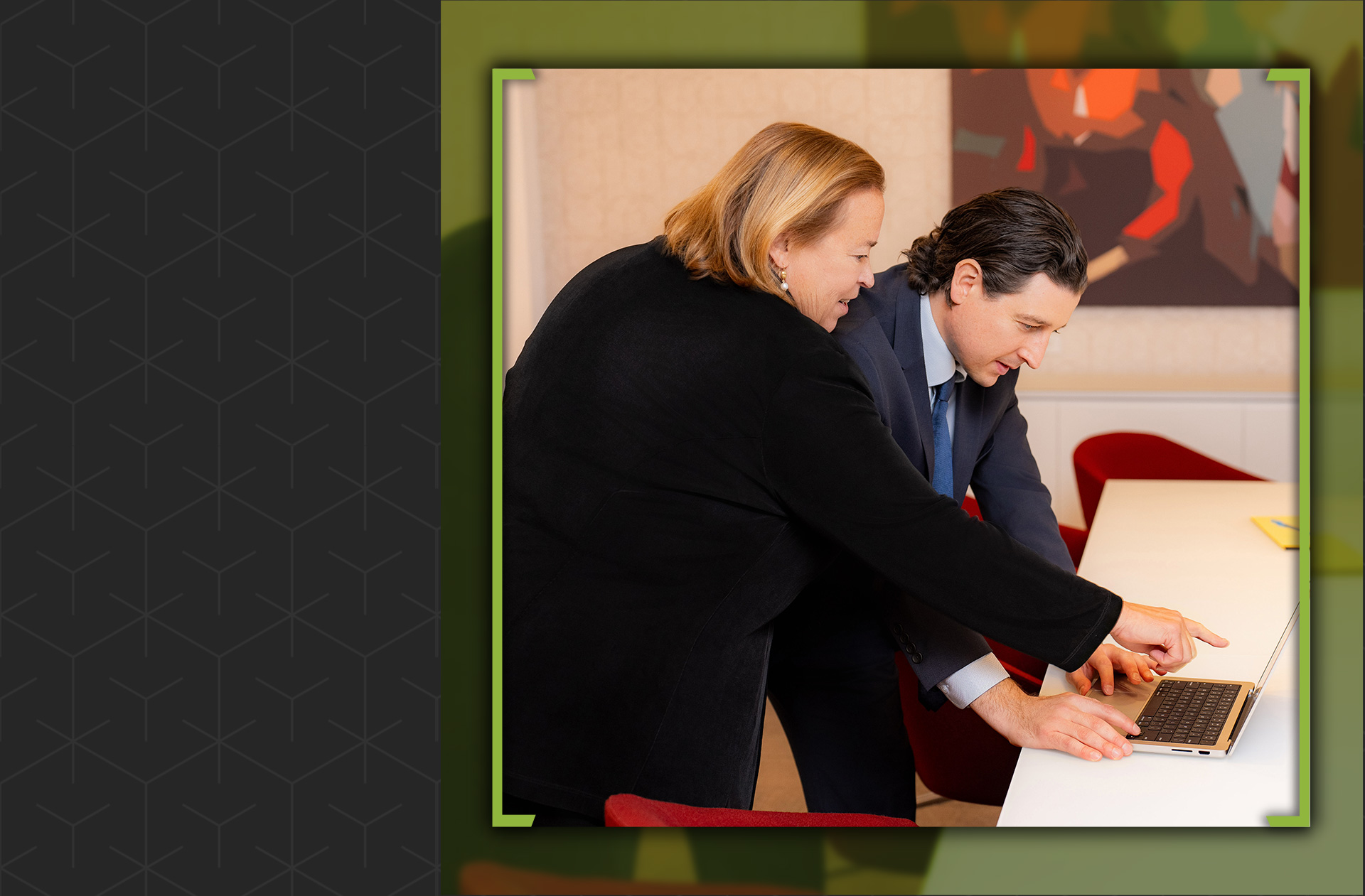 Decades of Legal Experience

Billions Recovered For Our Clients

We're Always Available For Our Clients & Offer Free Consultations

We've Taken On Some of The Largest Corporations & Insurance Agencies
Billions Recovered
Schedule a Free Consultation at

(866) 634-4525