Distracted Driving Accidents
At Greene Broillet & Wheeler, our seasoned team of professionals have over 100 years of combined legal experience handling complex legal matters.
Distracted Driving Accident Lawyers in Los Angeles
Holding Distracted Drivers Accountable
We have all been stuck near an erratic driver on the road and watched them veer out of their lane, stop abruptly, or completely miss a traffic signal. Often, when trying to pass them to avoid danger, we discover that they are talking on the phone or looking down at a screen rather than focusing on the road.
At Greene Broillet & Wheeler, LLP, our Los Angeles attorneys work to secure justice and compensation for the innocent victims of car accidents caused by distracted drivers. Every day on roads throughout California, motorists get distracted from the task of driving and cause devastating motor vehicle accidents. This dangerous behavior puts everyone on the road at risk, including other motorists, passengers, pedestrians, cyclists and the distracted drivers themselves.
If you need to speak with a qualified attorney, call (866) 634-4525 today or contact us online.
Distracted Driving: A Dangerous Epidemic in California
According to the California Office for Traffic Safety (OTS) and California Highway Patrol:
In 2014, 10 percent of teen drivers involved in fatal auto accidents were reportedly distracted at the time of the crash.
In 2015, 59.6 percent of surveyed California drivers reported that they had been hit or nearly hit by a driver who was texting or talking on the phone.
More than 2,500 people in California die each year in crashes caused by distracted drivers.
What makes these accidents particularly tragic is the fact that they are completely preventable. With very few exceptions, no one needs to drive while distracted. All over the country, people have died because another motorist could not wait to send a text message or have a conversation with a passenger.
At Greene Broillet & Wheeler, LLP, we believe that rigorously representing the victims of distracted driving accidents is an important part of the solution. By holding distracted drivers accountable, we not only help clients make the fullest recovery possible – we also show Los Angeles motorists that distracted driving is not worth the financial or human cost.
Texting Is Not the Only Culprit
Most people hear "distracted driving" and immediately think of cellphones. Indeed, the widespread use of mobile devices does correlate with an uptick in accidents caused by distracted driving. However, it is important to remember that drivers have been getting distracted and causing accidents since cars were invented. Mobile phones are not the only cause of distracted driving accidents.
In addition to texting and talking on the phone, there are myriad other behaviors that can take a driver's attention off the road, with dangerous results:
Eating or drinking
Grooming or applying makeup
Adjusting the radio, GPS or other technology
Reading maps or other materials
Talking to passengers, particularly those in the back seat
Reaching for items that have fallen
What California Drivers Can and Can't Do Behind the Wheel
Laws about distracted driving change regularly, so it can often be difficult for motorists to keep track of what driving behaviors are legal.
As of the time of this writing, drivers in California may not operate any wireless electronic device with their hands. This means they may not:
Send or read text messages, instant messages or other written communication on a phone screen
Hold a phone while using GPS or navigation apps
Talk on a handheld phone
However, drivers may:
Use GPS navigation on a phone that is mounted in an approved position (on the dashboard or a lower corner of the windshield)
Talk on a cellphone that is in hands-free mode
Use voice-operated commands
There are legal exceptions in place for people who are driving on private property, drivers who must make emergency phone calls (i.e., in the event of an accident) and emergency personnel who must use wireless devices and navigation systems while driving.
Teens and Distracted Driving
According to a statewide survey in 2016, California drivers between 16 and 24 years old were much more likely to use handheld devices then drivers in other age groups. To anyone who knows a teenager or young adult, that fact is probably not surprising. Young people have grown up with smartphones and use them often.
Unfortunately, that puts them at a higher risk of being injured or killed in an accident involving distracted driving. If you are a parent, please consider talking to your children about distracted driving and setting an example behind the wheel.
The Importance of Evidence in Distracted Driving Cases
As courts gradually catch up with advancing technology, more potential evidence is available to plaintiffs – and their opposition – in personal injury litigation. In recent cases in the United States and Canada, courts have relied on cellphone call records, GPS data, Snapchat "snaps" and even data from fitness trackers to settle claims about accidents and their implications. With so much more information transmitted and stored on small devices, it is essential that your lawyer knows how to identify, collect and interpret all of the available evidence.
At Greene Broillet & Wheeler, LLP, we are established leaders in this facet of personal injury law. As an established law firm with decades of experience and a long list of successful case results, we have the resources to commit to a thorough investigation of all the evidence in your case. In addition to our full-time investigator on staff, we draw on the knowledge of expert witnesses who are leaders in their fields. When necessary, we are able to demonstrate and reconstruct the circumstances of an accident to show the judge or jury exactly what happened and who is responsible.
Convenient and Accessible Legal Representation
Our attorneys represent the victims of life-altering injuries throughout Los Angeles and statewide – a responsibility we take extremely seriously. Your first consultation is free and we will only ever collect attorney fees if we secure compensation for you, which means there is no cost and no risk in learning more about your rights after an accident caused by a distracted driver. Our office features accessible parking and drop-off but, if an injury makes it difficult for you to visit, we will conduct your consultation over the phone or come to a location that is convenient for you.
To learn more and take the first step toward justice, please contact us online or call (866) 634-4525. We offer free consultations.
HELPING OUR CLIENTS TELL THEIR STORY & GET THE COMPENSATION THEY DESERVE
Named in U.S. News - Best Lawyers® "Best Law Firms," Greene Broillet & Wheeler, LLP ranks as Tier 1 Personal Injury firm in Los Angeles.

Founding partners Browne Greene and Bruce A. Broillet are both members of the exclusive invite-only Inner Circle of Advocates, as two of the top 100 plaintiff trial lawyers in America.

All of our attorneys are proud to be active members of the Los Angeles County Bar Association or LACBA.

Many firm members have been honored by the Consumer Attorneys of California, including Browne Greene, Christine Spagnoli, and Bruce Broillet, recipients of the Marvin E. Lewis Award. In addition, attorneys Bruce Broillet, Scott Carr, Molly McKibben, and Tobin Lanzetta has been honored with the Consumer Attorney of the Year Award.

All 15 of our attorneys have been selected to Best Lawyers® after an extensive peer review process.

Our attorneys were featured in TopVerdict for having one of the Top 10 Wrongful Death Verdicts in California in 2019, with $15 million won for the plaintiff in Keck v. Bel-Air Bay Club.

Our firm has more attorneys on the Super Lawyers® and Rising Stars lists than any other law firm in Southern California, with 15 members selected.

Several partners are active members in the Consumer Attorneys Association of Los Angeles, with attorneys Browne Greene, Bruce Broillet, and Christine Spagnoli named "Trial Lawyer of the Year."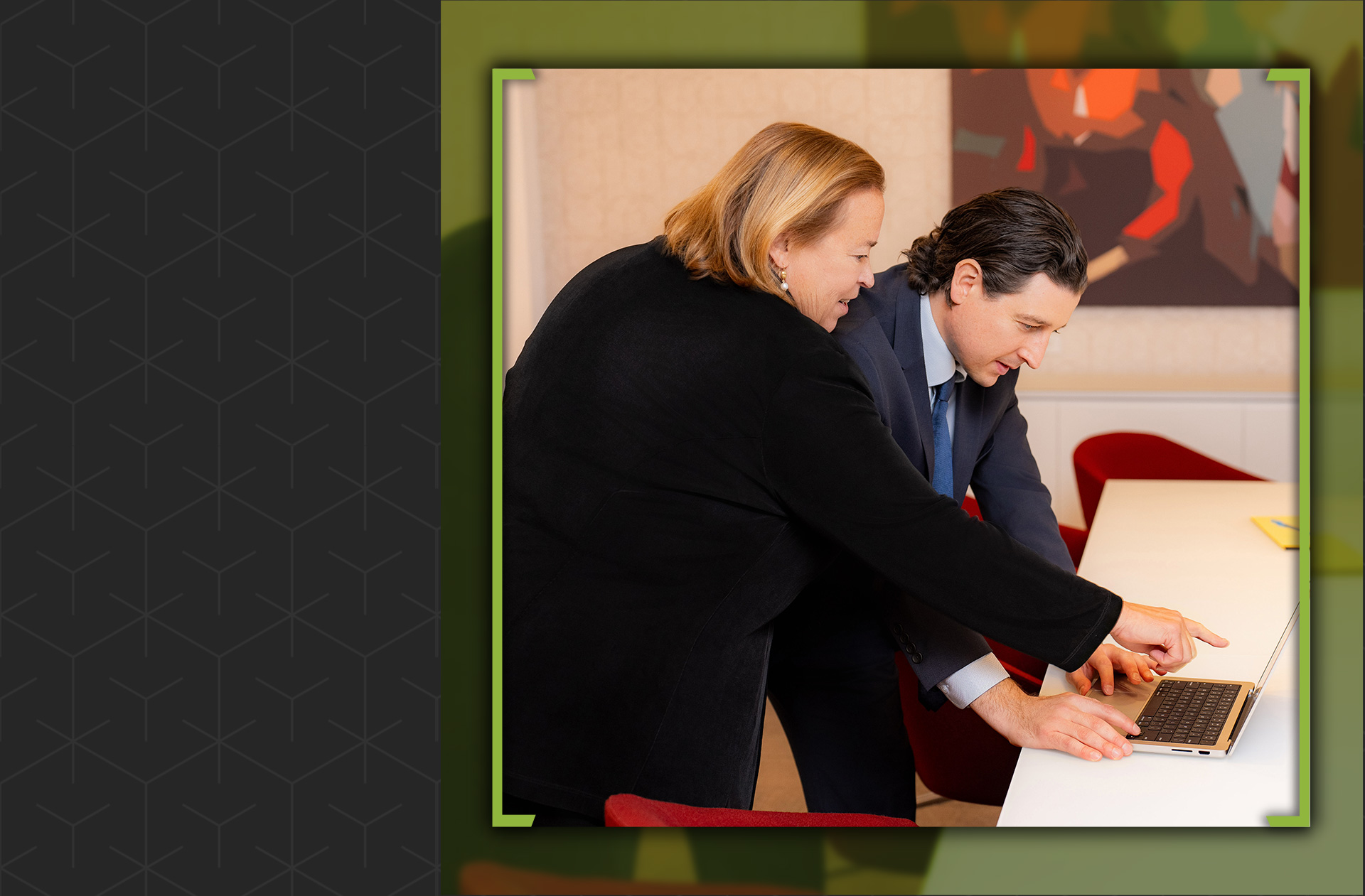 Decades of Legal Experience

Billions Recovered For Our Clients

We're Always Available For Our Clients & Offer Free Consultations

We've Taken On Some of The Largest Corporations & Insurance Agencies
Billions Recovered
Schedule a Free Consultation at

(866) 634-4525