School Bus Accidents
At Greene Broillet & Wheeler, our seasoned team of professionals have over 100 years of combined legal experience handling complex legal matters.
Los Angeles School Bus Accident Lawyers
Helping Injured Children and Their Families
Our Los Angeles attorneys at Greene Broillet & Wheeler, LLP can represent families whose children were seriously injured or killed in school bus accidents. We pursue financial compensation for our clients' pain and suffering, current and future medical expenses, rehabilitation-related costs, disability and disfigurement, lost future earning capacity, and other needs. Often, our clients' losses rise quickly into the millions of dollars – and with more million-dollar settlements and verdicts than any other injury law firm in California, it's easy to see why many clients turn to us in a crisis.
Whether your child was riding a bus or trying to board the bus during an accident, they may be dealing with catastrophic injuries. If you or your child sustained a life-altering injury in a bus accident, please contact our office to discuss a possible case today.
Call (866) 634-4525 or contact us online to get started with a free consultation.
School Bus Accident Statistics
An estimated 26 million students ride about 480,000 school buses on a regular basis. In addition to transporting students to and from school, school buses can also transport students to field trips, sports games, and other school-sponsored events. While school bus accidents are rare compared to other types of motor vehicle accidents, bus companies should still never discount the potential for accidents and injuries.
Consider the following statistics reported by the National Highway Traffic Safety Administration (NHTSA):
There were 1,172 fatal accidents involving school transportation vehicles in the United States over the last 10 years.
Those fatalities included 301 school-aged children.
Victims included passengers on school buses, occupants of other vehicles, pedestrians, and bicyclists.
Most children who suffered fatal injuries in school bus accidents were between the ages of 5 and 13 years old.
Catastrophic School Bus Accident Injuries
When you send your child to school on the bus, you trust the bus driver is properly trained and will ensure your child gets to the destination safely. Unfortunately, this does not always happen. When a school bus collides with another vehicle or object, children can easily hit their heads hard on seats or windows. Many school buses also roll over onto their sides in accidents, creating chaos and devastating traumatic injuries to many children.
As pedestrians, children face injury risks while waiting at the bus stop, boarding the bus, or exiting the bus. In these cases, children are vulnerable to catastrophic injuries if the school bus hits them or fails to enforce rules or policies. Buses are large, heavy vehicles, and pedestrians have no protection from an impact, often suffering multiple traumatic injuries.
Some of the most common catastrophic school bus injuries include:
Spinal cord injuries – Many victims suffer permanent paralysis, preventing them from ever walking again and often requiring assistance with the most basic tasks.
Traumatic brain injuries (TBI) – A severe TBI can leave a victim in a coma for years, and some TBI victims never wake up. Those who do regain consciousness often sustain numerous cognitive and physical impairments that completely change the course of their lives.
Amputations – Many school bus accident victims have limbs crushed, shattered, or severed. Whether someone suffers a traumatic amputation from the accident itself or needs a surgical amputation, their lives will change forever.
Internal injuries – When a small child gets thrown around a bus or gets hit by a bus, they can suffer extreme internal damage. Vital organs can sustain injuries and victims can suffer severe internal hemorrhaging. Even with immediate trauma care, such internal injuries can often prove fatal.
What Damages Can I Seek After a School Bus Accident?
At Greene, Broillet & Wheeler, LLP, we're here to help families dealing with the loss of a child or a disabling injury to a child. Our Los Angeles school bus accident lawyers have witnessed firsthand how severe and fatal injuries can affect families, and so we've dedicated ourselves to standing up for the rights and best interests of our clients.
We know that no amount of money will turn back time and stop the accident from happening. However, we also know that our clients deserve to receive compensation for every dollar of their losses.
We help our clients recover for many losses, including:
Medical expenses
Estimated costs of treatment and care during the child's lifetime
Lost opportunities
Permanent disabilities and disfigurement
Lost enjoyment of life
Pain and suffering
Emotional trauma
Who Is Liable for My Child's Injuries?
If another party's negligence caused a school bus injury, that party should compensate the injured victims for all of their accident-related losses. Recovering such compensation requires determining who acted negligently and providing evidence of their actions. This can prove complicated, as school bus accidents occur for many possible reasons – and there could be many different liable parties. When we review your case, our legal team will strive to identify all possible sources of potential liability.
We may ask many questions to pinpoint exactly who was responsible, including:
Did the bus driver violate any traffic laws?
Was the bus driver under the influence of alcohol or drugs?
Did a public school district or private company own the bus?
Was the driver an employee of the bus company, an independent contractor, or an employee of a group that rented the school bus?
Did the bus company perform pre-employment screenings?
Was the bus properly maintained?
Is it possible that tire or vehicle defects were involved?
To identify the cause of a particular school bus accident, our firm, when necessary or appropriate, may employs investigators who gather any evidence of negligence they can find. We often use accident reconstruction or engineering experts when needed to support the claims of our clients, as well as medical and occupational experts who can testify to the severity of our clients' injuries. In short, our attorneys do everything in our power to obtain compensation that helps our clients move forward with their lives.
Billions of Dollars Recovered for Accident Victims
There's a reason our Los Angeles law firm is different from other injury firms. Because of our legal knowledge, investigative skills, and resources, our lawyers have obtained significant verdicts and settlements for our clients. Our experienced lawyers represent people who suffer injuries in public transportation and school bus accidents in Los Angeles, throughout Southern California, the rest of the state, and the nation. We know these are often the toughest cases – but we also know we have the experience, skills, and resources to obtain the appropriate compensation our clients so often deserve and need to recover from their injury-related losses.
Please contact Greene Broillet & Wheeler, LLP at (866) 634-4525 to consult a member of our team and learn whether we may help.
HELPING OUR CLIENTS TELL THEIR STORY & GET THE COMPENSATION THEY DESERVE
Named in U.S. News - Best Lawyers® "Best Law Firms," Greene Broillet & Wheeler, LLP ranks as Tier 1 Personal Injury firm in Los Angeles.

Founding partners Browne Greene and Bruce A. Broillet are both members of the exclusive invite-only Inner Circle of Advocates, as two of the top 100 plaintiff trial lawyers in America.

All of our attorneys are proud to be active members of the Los Angeles County Bar Association or LACBA.

Many firm members have been honored by the Consumer Attorneys of California, including Browne Greene, Christine Spagnoli, and Bruce Broillet, recipients of the Marvin E. Lewis Award. In addition, attorneys Bruce Broillet, Scott Carr, Molly McKibben, and Tobin Lanzetta has been honored with the Consumer Attorney of the Year Award.

All 15 of our attorneys have been selected to Best Lawyers® after an extensive peer review process.

Our attorneys were featured in TopVerdict for having one of the Top 10 Wrongful Death Verdicts in California in 2019, with $15 million won for the plaintiff in Keck v. Bel-Air Bay Club.

Our firm has more attorneys on the Super Lawyers® and Rising Stars lists than any other law firm in Southern California, with 15 members selected.

Several partners are active members in the Consumer Attorneys Association of Los Angeles, with attorneys Browne Greene, Bruce Broillet, and Christine Spagnoli named "Trial Lawyer of the Year."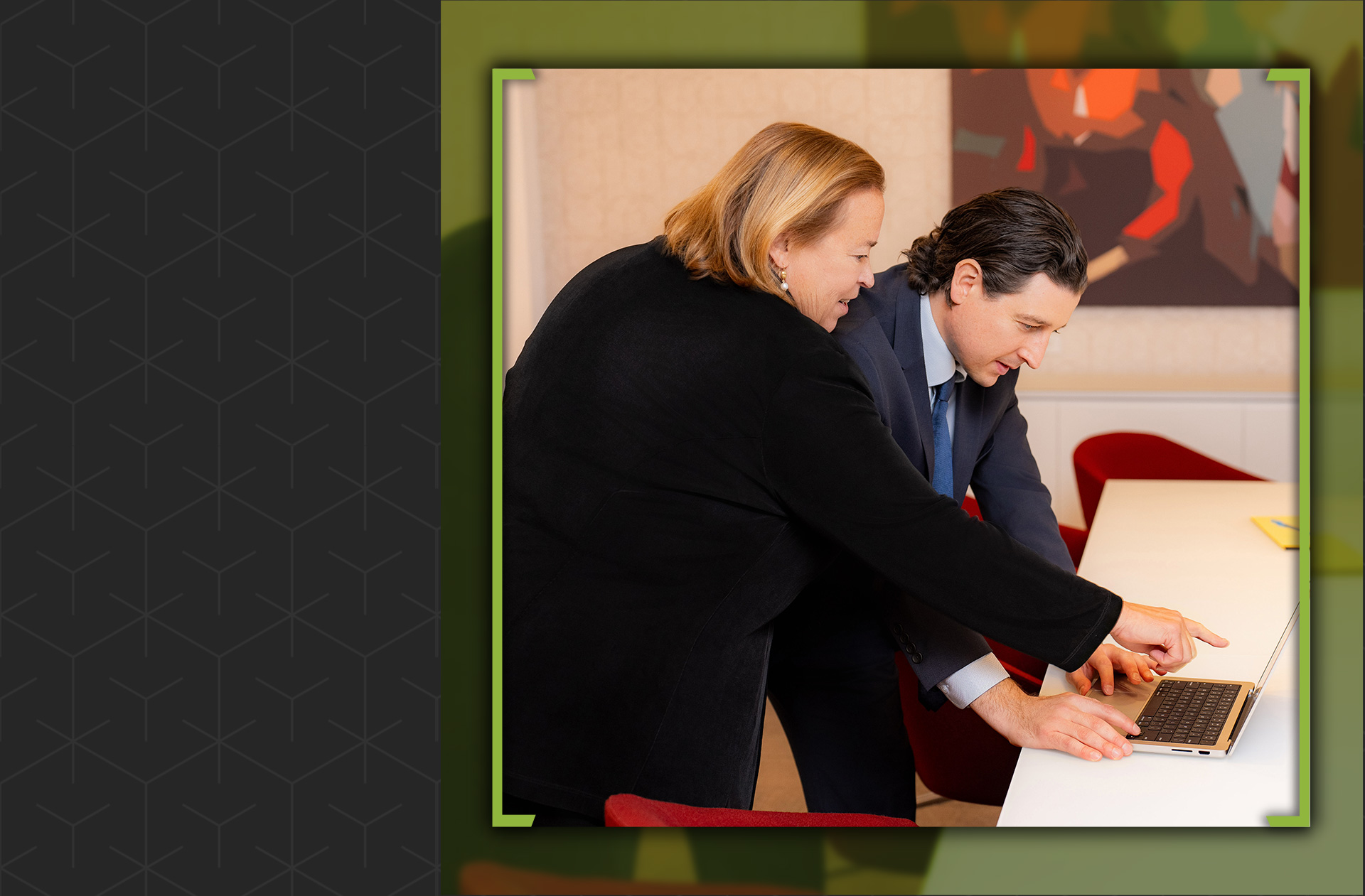 Decades of Legal Experience

Billions Recovered For Our Clients

We're Always Available For Our Clients & Offer Free Consultations

We've Taken On Some of The Largest Corporations & Insurance Agencies
Billions Recovered
Schedule a Free Consultation at

(866) 634-4525