Los Angeles Public Transportation Attorneys
At Greene Broillet & Wheeler, our seasoned team of professionals have over 100 years of combined legal experience handling complex legal matters.
Los Angeles Public Transportation Attorneys
Fighting for Victims of Mass Transit Injuries
People use public buses, subways, trains, and trolleys each day without thinking twice – in fact, more than 31 million people use public transportation in the Los Angeles area each week. While never expected, a sudden mass transit accident can change the lives of hundreds of people. Mass transit crashes often cause catastrophic, disabling, or fatal injuries to many people and cost millions of dollars to treat.
When such a disaster strikes, our Los Angeles public transportation attorneys at Greene, Broillet & Wheeler, LLP, are here to help accident victims navigate the process of filing a claim. If you or a loved one suffered injuries in a mass transit incident, you can rest assured knowing that our attorneys have represented countless clients in similar situations. We have obtained more million dollar settlements and verdicts than any other injury firm in all of California, and we regularly take on challenging multimillion-dollar cases.
If you suffered severe injuries in a mass transit accident, please contact our office right away to discuss a possible case, either by calling (866) 634-4525 or filling out our contact form.
What Are Common Carriers?
A common carrier is a legal term for a party that offers to provide transportation to the public in exchange for a fee. Common carriers can carry cargo, passengers, or both, but in all cases common carriers must comply with government operations to lawfully operate – and they also have a higher duty of care to their passengers than the owners of regular vehicles.
Because mass transit vehicles often involve common carriers, even claims involving privately-owned mass transit vehicles can prove complex and involve different legal standards. Our law firm understands all of these standards and knows how to demonstrate to a jury when a carrier failed to meet their obligation. As Los Angeles injury attorneys, we want to best represent our clients' rights after a devastating common carrier accident, and ultimately improve safety within common carrier practices for future passengers.
We have helped clients after a full range of public transportation accidents involving common carriers, including:
Public and private charter buses
Cruise ships, ferries, and tour boats
Devastating Injuries from Mass Transit Accidents
The scene after a mass transit accident is often chaotic. After doctors begin treating your injuries, you may still find a long road to recovery ahead of you, and a catastrophic accident may ultimately change your life forever. While you may not know where to turn for help at first, you should always discuss your situation with a law firm that has experience helping public transportation accident victims.
In the past, we have helped clients fight for compensation for the following injuries and losses:
Spinal cord injuries, including quadriplegia and paraplegia
Amputated limbs and severe crush injuries
Internal hemorrhaging and damage to vital organs
Successfully Proving Mass Transit Claims
Mass transit accidents often involve complex vehicles, and many other factors may come into play. The first step when evaluating an accident victim's rights is to determine the cause of the accident and which parties acted negligently.
The many possible causes of mass transit crashes include:
Driver fatigue, distraction, or impairment
Dangerous operation of the vehicle
Inadequate driver training
Negligently hiring or retaining drivers
Failing to take disciplinary measures against negligent employees
Failed or inadequate safety features
Inadequate maintenance or inspections
Poorly maintained railroad or subway tracks
Defective vehicle design
Sometimes, more than one factor will lead to an accident. For example, in two U.S. train crashes in recent years, the train operators suffered from untreated sleep apnea, which can cause severe fatigue during waking hours. Transportation officials also found that neither train station employed appropriate automatic-braking safety systems to stop either train from going off the end of the tracks.
At Greene Broillet & Wheeler, LLP, our in-house investigation team gathers and reviews large amounts of information after a mass transit crash. Our investigations often require technical knowledge of safety, design, and maintenance standards of mass transit vehicles, which is why we have experts ready to weigh in on the cause of an accident.
We regularly examine the following and more:
Formal reports – Law enforcement and other first responders who report to the scene of a mass transit accident will write formal reports on the crash. Such reports may include the details of the scene, any arrests or citations they issued to the driver, or any other signs of wrongdoing that led to the crash. In addition, in many cases, agencies such as the National Transportation Safety Board will investigate the crash and issue reports on their findings. We obtain all available reports to help prove claims of fault and liability.
Safety and maintenance records – Companies should keep careful records showing whether they inspected and maintained their vehicles in line with applicable transportation regulations. Experts can review these records and identify whether a company knew or should have known of a defect yet failed to repair it.
A driver's history – Companies should fully vet all drivers they hire to operate mass transit vehicles. Drivers should obtain the proper licenses and training, and not exhibit a history of dangerous driving. To determine a driver's history and whether it played a role in your crash, we may request employment records and other background information.
Witness interviews – Witnesses can relay whether a public transportation driver was speeding, fell asleep, or seemed impaired before the crash. Witnesses can also give information about any other vehicles involved and may corroborate our clients' version of events.
Surveillance videos –When an accident happens, cameras mounted on nearby buildings, traffic signals, parking lots, train stations, and other locations may have caught footage. In addition, many buses and trains have cameras installed that can show what happened in the moments leading up to the accident.
Our investigators know how to gather as much evidence as possible to prove each claim, and our attorneys know how to present the evidence to adverse parties and juries in the most persuasive and understandable manner. We have even held live demonstrations in a Los Angeles evidence warehouse for defendants, insurance company representatives, and jury members to witness in person. Knowing how to present technical evidence in the right manner often leads to successful settlements or jury verdicts for our clients.
Why Call Our Firm After a Public Transportation Crash?
Not every law firm has the experience and resources needed to handle mass transit injury claims. First, when filing a claim after these accidents, you are likely filing a claim against a large corporation or a government agency. This involves a completely different approach than filing a lawsuit against an individual driver after an auto collision. Special deadlines and procedural requirements may apply, so you need a lawyer with experience handling this particular kind of case.
Next, mass transit accidents commonly result in life-altering injuries. Many California injury lawyers have settled hundreds of cases involving minor injuries, but this does not mean they know how to help clients with catastrophic injuries. A catastrophic injury can cause permanent disabilities and require lifelong medical care. The long-term effects and losses suffered by victims usually mean millions of dollars in damages. You need an attorney who has handled a case like yours before and is prepared to handle such high-dollar claims.
At Greene, Broillet & Wheeler, LLP, we focus our practice on the toughest injury cases so we can give each client the full attention they deserve. Based in Los Angeles, our firm regularly obtains multi-million-dollar settlements and awards, so we have more resources to devote to our future clients. Our long history of success has forced insurance companies and other law firms to recognize that we do what it takes to win for our clients.
After a devastating injury in a complicated mass transit crash, never hesitate to contact Greene, Broillet & Wheeler, LLP. Consultations are always free and come with no obligation.
HELPING OUR CLIENTS TELL THEIR STORY & GET THE COMPENSATION THEY DESERVE
Named in U.S. News - Best Lawyers® "Best Law Firms," Greene Broillet & Wheeler, LLP ranks as Tier 1 Personal Injury firm in Los Angeles.

Founding partners Browne Greene and Bruce A. Broillet are both members of the exclusive invite-only Inner Circle of Advocates, as two of the top 100 plaintiff trial lawyers in America.

All of our attorneys are proud to be active members of the Los Angeles County Bar Association or LACBA.

Many firm members have been honored by the Consumer Attorneys of California, including Browne Greene, Christine Spagnoli, and Bruce Broillet, recipients of the Marvin E. Lewis Award. In addition, attorneys Bruce Broillet, Scott Carr, Molly McKibben, and Tobin Lanzetta has been honored with the Consumer Attorney of the Year Award.

All 15 of our attorneys have been selected to Best Lawyers® after an extensive peer review process.

Our attorneys were featured in TopVerdict for having one of the Top 10 Wrongful Death Verdicts in California in 2019, with $15 million won for the plaintiff in Keck v. Bel-Air Bay Club.

Our firm has more attorneys on the Super Lawyers® and Rising Stars lists than any other law firm in Southern California, with 15 members selected.

Several partners are active members in the Consumer Attorneys Association of Los Angeles, with attorneys Browne Greene, Bruce Broillet, and Christine Spagnoli named "Trial Lawyer of the Year."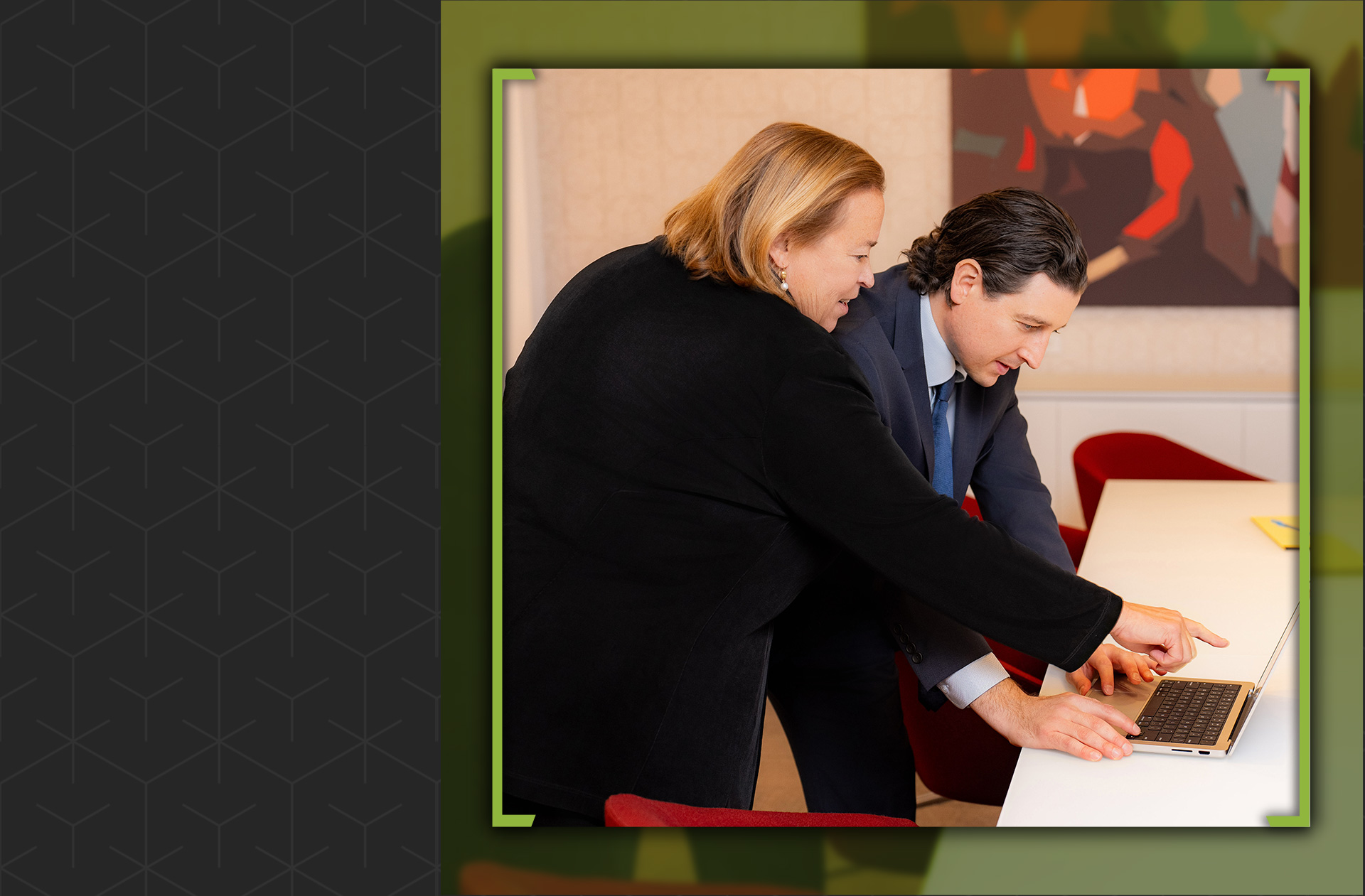 Decades of Legal Experience

Billions Recovered For Our Clients

We're Always Available For Our Clients & Offer Free Consultations

We've Taken On Some of The Largest Corporations & Insurance Agencies
Billions Recovered
Schedule a Free Consultation at

(866) 634-4525