Los Angeles Aviation Accident Lawyer
At Greene Broillet & Wheeler, our seasoned team of professionals have over 100 years of combined legal experience handling complex legal matters.
Los Angeles Aviation Accident Lawyers
Your Advocates After a Devastating Plane or Helicopter Crash
Aviation accidents are a highly specialized area of personal injury law. Because airplane and helicopter crashes are rare, very few law firms have handled these cases—and even fewer have the resources we possess at Greene Broillet & Wheeler, LLP, to successfully pursue aviation accident cases in Los Angeles and Southern California.
From private plane crashes to helicopter accidents, these claims can prove highly technical and can involve millions of dollars in losses. At Greene, Broillet & Wheeler, LLP, we know we can get the results our clients deserve in the most challenging cases, including those involving complex aviation accidents.
If you suffered catastrophic injuries or lost a loved one in a plane or helicopter crash, we can help you determine whether negligence may have played a role in your losses.
For more information or to schedule a free case review, call (866) 634-4525 or contact us online today.
Types of Aviation Accidents
The Los Angeles sky is nearly as congested as its roads, with more than 63 million people flying in and out of LAX each year – not to mention the many large and small airports throughout Southern California and across the state.
Helicopters also zip across the region, including private business helicopters, sightseeing tours, and transportation helicopters going to and from recreational areas or accident sites and hospitals. When crashes occur, they often result in life-threatening injuries.
Major airline crashes are relatively rare. However, most airplane crashes here in California, and nationwide, involve small, privately-owned planes. Authorities also report more than 100 helicopter crashes each year in the United States, and the news in Southern California regularly reports stories about helicopter accidents in the Southern California region.
Here are a few of the aviation accident cases our firm can handle:
Commercial plane crashes
International plane accidents
Private jet crashes
Charter plane accidents
Commuter plane accidents
Helicopter crashes
Common Causes of Airplane and Helicopter Accidents
The many potentially liable parties in any given situation make aviation claims especially complex. At any point, numerous things could go wrong that could lead to a tragic crash. Aviation accidents may take place due to any of the following causes.
Operational Error
It takes a crew to safely launch and land an aircraft, as well as help it navigate the skies. Every pilot of every aircraft should have the necessary valid licenses and proper training to operate that particular aircraft. However, just like any other type of transportation accident, human error often leads to catastrophic circumstances.
Some examples of operational errors include:
Failing to fly the craft within its operational limitations
Operating an aircraft in unsafe weather or environmental conditions
Not properly planning or mapping out the flight
Operating while fatigued or impaired
Failing to follow all safety regulations regarding operation
Improper training of operators
Negligent hiring of possibly dangerous operators
Improper supervision or audits of flight personnel and procedures
Faulty operational procedures or manuals
Inadequate inspection, maintenance, or repairs
Mechanical Malfunctions
When a critical component of an aircraft malfunctions or fails, it can easily cause the plane to crash. In some cases, even the best pilot cannot successfully keep a malfunctioning plane or helicopter from crashing.
Some forms of negligence that can lead to mechanical malfunctions include:
Defective design
Defective manufacture
Defective installation or assembly
Inadequate testing of a part
Improper quality control measures
Improper use
Inadequate inspection or maintenance
Inadequate cooling or lubrication
After a serious aviation accident, the National Transportation Safety Board (NTSB) will conduct investigations and issue reports on possible safety violations and causes. The NTSB investigates every plane and helicopter crash in the United States – examining air traffic control tapes, maintenance logs, pilot training logs, and more.
Unfortunately, these NTSB investigations often do not go as far as needed to identify all sources of liability in a crash. The NTSB often contends with an enormous case backlog, so its goal is to identify causes and wrap up cases as quickly as possible. It does not have the same incentive our attorneys do to investigate whether multiple causes may have led to an accident.
With additional investigation, our Los Angeles aviation accident lawyers can get the full picture of what really happened to lead to the crash. At Greene Broillet & Wheeler, LLP, our team uses highly-trained and technical aviation experts who assist us in gathering evidence the NTSB did not have time to recover.
We then look at every possible cause, from pilot error to air traffic control error to airplane component malfunctions. If a government report leaves questions unanswered, we begin our own investigation and bring in our own experts.
Need to speak with an attorney? Call (866) 634-4525 today to schedule a consultation with our Los Angeles aviation accident lawyers.
Liability for Aviation Accidents
Airplane and helicopter accidents can cause astronomical losses for victims and their families, including:
Current medical bills for past care
Costs of a lifetime of medical care for permanent, disabling, or disfiguring injuries
Lost income due to treatment and physical limitations
Future lost earnings due to disabilities or death
Funeral and burial expenses
Physical pain and suffering
Mental trauma and post-traumatic stress disorder (PTSD)
Loss of love, companionship, and guidance, and household services after a wrongful death
To seek compensation for these losses – which often range into the millions of dollars – you must identify which parties you can hold liable for causing the accident. In many cases, multiple parties are involved. Once we conduct a thorough investigation to discover all of the causes of the crash, our Los Angeles attorneys then look to which parties were responsible for errors that led to those causes. We couple our investigation with our skilled legal analysis to determine fault.
Some common defendants in aviation cases:
Individual pilots
Employer of the pilot or operator company
Aircraft designers, manufacturers, and sellers
Flight instructors or flight schools
Owner of the aircraft
Party that leased the aircraft
Maintenance crew
Air traffic control staff and operators
Publishers of the maintenance or operational manuals
Owner or operator of the airfield or helipad
Owners of any dangerous cell or TV towers, buildings, or other hazards
This extensive list of possible defendants is not exhaustive. It is our job to handle every step of the aviation investigation process and litigation for our clients, and we take this job very seriously. We commit all necessary resources to help our clients and their families recover multi-million dollar settlements and awards to which they are entitled.
Obtaining Maximum Results in Aviation and Transportation Accident Cases
At the law firm of Greene, Broillet & Wheeler, LLP, our committed Los Angeles attorneys represent the victims and families of those hurt or killed in plane or helicopter crashes, whether in Southern California or across the country. These complex situations may bring tragic outcomes, but we work to ensure victims or their families can obtain justice and move forward with the full financial support they deserve.
Our goal is always to prove that our clients deserve to be fully compensated for all of their harms and losses. That's why we represent victims suffering all types of catastrophic injuries in a range of complex transportation and other accident cases—and why we have obtained more $1 million cases than any other law firm in California.
Call our office at (866) 634-4525 or contact us online to speak with a member of our team for free today.
HELPING OUR CLIENTS TELL THEIR STORY & GET THE COMPENSATION THEY DESERVE
Named in U.S. News - Best Lawyers® "Best Law Firms," Greene Broillet & Wheeler, LLP ranks as Tier 1 Personal Injury firm in Los Angeles.

Founding partners Browne Greene and Bruce A. Broillet are both members of the exclusive invite-only Inner Circle of Advocates, as two of the top 100 plaintiff trial lawyers in America.

All of our attorneys are proud to be active members of the Los Angeles County Bar Association or LACBA.

Many firm members have been honored by the Consumer Attorneys of California, including Browne Greene, Christine Spagnoli, and Bruce Broillet, recipients of the Marvin E. Lewis Award. In addition, attorneys Bruce Broillet, Scott Carr, Molly McKibben, and Tobin Lanzetta has been honored with the Consumer Attorney of the Year Award.

All 15 of our attorneys have been selected to Best Lawyers® after an extensive peer review process.

Our attorneys were featured in TopVerdict for having one of the Top 10 Wrongful Death Verdicts in California in 2019, with $15 million won for the plaintiff in Keck v. Bel-Air Bay Club.

Our firm has more attorneys on the Super Lawyers® and Rising Stars lists than any other law firm in Southern California, with 15 members selected.

Several partners are active members in the Consumer Attorneys Association of Los Angeles, with attorneys Browne Greene, Bruce Broillet, and Christine Spagnoli named "Trial Lawyer of the Year."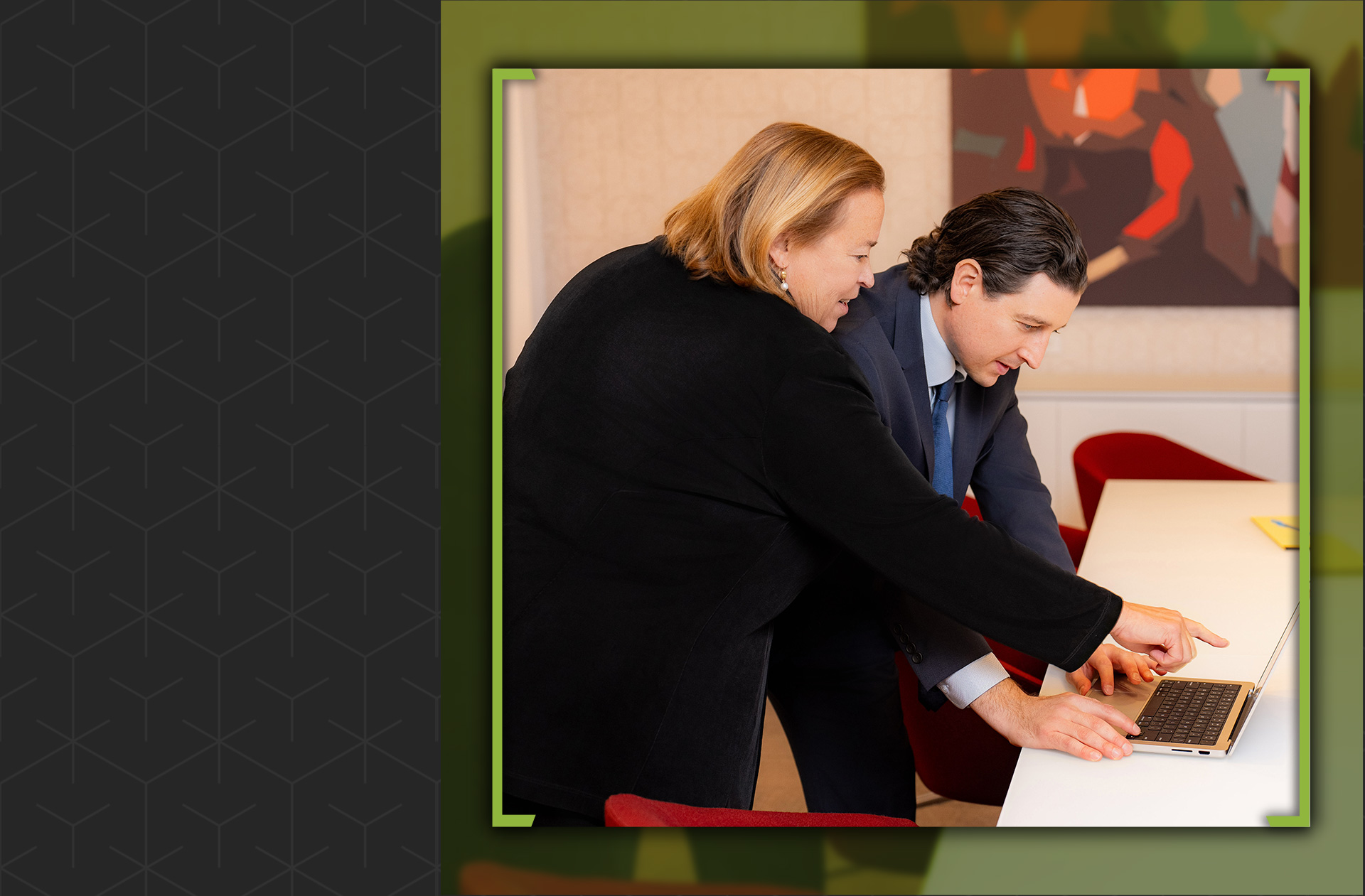 Decades of Legal Experience

Billions Recovered For Our Clients

We're Always Available For Our Clients & Offer Free Consultations

We've Taken On Some of The Largest Corporations & Insurance Agencies
Billions Recovered
Schedule a Free Consultation at

(866) 634-4525