$11.75M Settlement for Family of Cyclist Killed by Sheriff's Deputy
At Greene Broillet & Wheeler, our seasoned team of professionals have over 100 years of combined legal experience handling complex legal matters.
GBW Secures $11.75M Settlement for Family of Cyclist Killed by Distracted Sherriff's Deputy Patrol Car
Louise Olin, whose husband, Milton Olin Jr., was struck and killed by an L.A. County Sheriff's deputy while riding his bike in 2013, speaks at a news conference Wednesday in L.A. (Maya Lau / Los Angeles Times)
---
The family of a cyclist struck and killed by a Los Angeles County Sheriff's deputy patrol car will be paid nearly $12 million by the county in a legal settlement announced this week.
Attorneys for the family of Milton Olin Jr. said Wednesday that they uncovered new evidence showing the on-duty deputy was driving on a straight, unobstructed section of the road for 21 seconds before driving into Olin at about 48 miles per hour.
The deputy had plenty of time to see the cyclist but instead sent a personal text message to his wife and typed into his patrol car computer about 15 seconds before the crash, the lawyers claimed.
The legal team is calling on Los Angeles County Dist. Atty. Jackie Lacey to take another look at the case in light of evidence that they believe prosecutors did not obtain, like cellphone records that detail data by the second, not just by the minute.
In 2014, prosecutors said they would not file a manslaughter charge against the deputy, Andrew Francis Wood, noting that although he was not in the middle of an emergency call, police officers are exempted from a state law that bans drivers from using wireless electronic devices.
Prosecutors focused mainly on Wood's use of his patrol car computer, where they found he received a message from a colleague and began typing a response just before the collision. Wood, now 42, had admitted to texting his wife but said it was while he was stopped at a red light, according to a memo by the district attorney's office. Prosecutors concluded the explanation was consistent with cellphone data that recorded minute-by-minute intervals.
The family's attorneys say they obtained more precise cellphone records showing the text was sent while Wood was driving.
Greg Risling, a spokesman for the district attorney's office, said he was looking into whether his office could provide a response.
Olin, a former Napster executive and entertainment attorney, was on a regular Sunday afternoon bike ride in Calabasas, wearing a red helmet, when he was struck from behind by Wood's patrol car just after 1 p.m. on Dec. 8, 2013. Olin, 65, was pronounced dead at the scene.
His family's attorney, Bruce Broillet, said it was sunny out when Olin was riding in a bike lane on a straight section of Mulholland Highway, in clear view of drivers.
The deputy, who was visibly upset after the crash, told investigators he did not see Olin and that the cyclist "swerved" into his lane, according to the prosecutors' memo. But investigators found the deputy's patrol car crossed into the bike lane, the document says.
"He may as well have been blindfolded," said Louise Olin, the deceased man's wife, at a news conference Wednesday. She created the Milt Olin Foundation and an initiative called Stop Wrex to educate people about the dangers of distracted driving.
Louise Olin said her husband, a Vietnam veteran, was a full-time lawyer in private practice at the time of his death and also left behind two adult sons.
"Nothing has been the same without him, holidays or birthdays. They were so much fun with Milt. Now we just do our best," she said.
A statement sent by Sheriff's Department spokeswoman Nicole Nishida said the incident revealed the need for better training and policies regarding deputies' use of communication devices. Since the collision, sergeants have briefed patrol deputies about distracted driving, wearing seat belts and safe driving during emergencies, according to a county document explaining the settlement.
The document also says the deputy was found to have violated Sheriff's Department policy. Nishida said the department took "appropriate administrative action" but would not comment directly about whether Wood was punished.
Wood, who is still a deputy, is now assigned to court services, Nishida said.
Press About the Wrongful Death Lawsuit
Santa Monica, CA-Attorneys with the Santa Monica Law Firm Greene Broillet & Wheeler announced Wednesday the filing of a lawsuit on behalf of the family of Milton Olin Jr., a bicyclist who was struck and killed by a Los Angeles County Sheriff's Deputy.
"This accident should have never happened," said lead attorney, Bruce Broillet. "The negligence of a sheriff's deputy caused this terrible tragedy."
Mr. Olin, a prominent entertainment attorney, died in the collision on December 8, 2013 while riding in the bike lane on Mulholland Highway in Calabasas. He was cycling on a Sunday afternoon just after 1pm when the Deputy's vehicle struck Olin from behind.
The wrongful death lawsuit filed in Los Angeles Superior Court will hold the County and the Sheriff's Department accountable for the incident. It has been nearly 8 months since Mr. Olin's death and yet the Sheriff's Department's Traffic Services Detail has refused to release its investigation findings. The Sheriff's Department has denied the Olin family a copy of the traffic collision report.
"In this instance, the Sheriff's Department was investigating itself for what happened with Deputy Wood that day in the bright sunshine in Calabasas," said Broillet. "There needs to be transparency from the Sheriff's Department.
The family is entitled to know the details of the incident. We want all the evidence."
Olin, 65, lived in Woodland hills and was a partner in the Encino-based law firm Altschul & Olin LLP. He is survived by his wife of 36 years, Louise and their two sons, Christopher, age 30, and Geoffrey, age 27.
"Losing a loved one is never easy. When it happens catastrophically it is difficult to get a sense of closure," said Christopher Olin, "we're still grieving and struggling with this enormous loss."
HELPING OUR CLIENTS TELL THEIR STORY & GET THE COMPENSATION THEY DESERVE
Named in U.S. News - Best Lawyers® "Best Law Firms," Greene Broillet & Wheeler, LLP ranks as Tier 1 Personal Injury firm in Los Angeles.

Founding partners Browne Greene and Bruce A. Broillet are both members of the exclusive invite-only Inner Circle of Advocates, as two of the top 100 plaintiff trial lawyers in America.

All of our attorneys are proud to be active members of the Los Angeles County Bar Association or LACBA.

Many firm members have been honored by the Consumer Attorneys of California, including Browne Greene, Christine Spagnoli, and Bruce Broillet, recipients of the Marvin E. Lewis Award. In addition, attorneys Bruce Broillet, Scott Carr, Molly McKibben, and Tobin Lanzetta has been honored with the Consumer Attorney of the Year Award.

All 15 of our attorneys have been selected to Best Lawyers® after an extensive peer review process.

Our attorneys were featured in TopVerdict for having one of the Top 10 Wrongful Death Verdicts in California in 2019, with $15 million won for the plaintiff in Keck v. Bel-Air Bay Club.

Our firm has more attorneys on the Super Lawyers® and Rising Stars lists than any other law firm in Southern California, with 15 members selected.

Several partners are active members in the Consumer Attorneys Association of Los Angeles, with attorneys Browne Greene, Bruce Broillet, and Christine Spagnoli named "Trial Lawyer of the Year."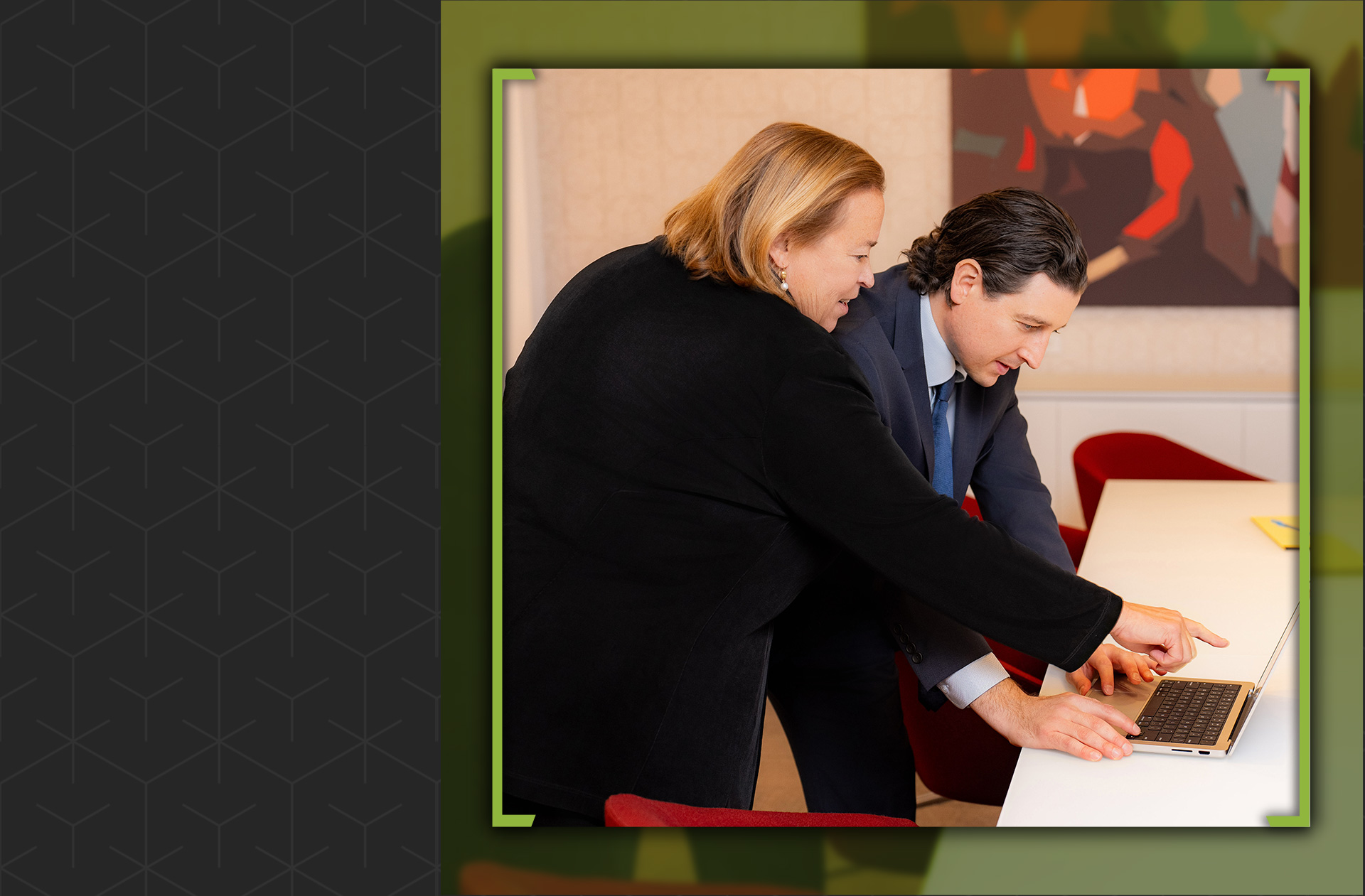 Decades of Legal Experience

Billions Recovered For Our Clients

We're Always Available For Our Clients & Offer Free Consultations

We've Taken On Some of The Largest Corporations & Insurance Agencies
Billions Recovered
Schedule a Free Consultation at

(866) 634-4525