Wrongful Death Lawyer
At Greene Broillet & Wheeler, our seasoned team of professionals have over 100 years of combined legal experience handling complex legal matters.
Riverside Wrongful Death Lawyers
Helping Families Seek Justice for the Untimely Loss of a Loved One
To a loved one, any death can seem wrongful. Some wrongful deaths are criminal in nature, such as homicide or manslaughter. Others are accidental, caused by a negligent driver.
Because California law acknowledges the criminal nature of some unnatural deaths, the California Penal Code punishes certain offenders. The families of homicide victims, for example, may participate in the criminal justice process. This can give loved ones a sense of closure not otherwise available to families who've suffered an unnatural, accidental loss. A fall down slippery stairs, a construction accident, or a vehicle malfunction can result in the devastating, unnatural loss of a loved one that's not punishable as a criminal offense.
However, families who've suffered from the wrongful loss of a loved one in Riverside, California, can pursue civil recompense.
The nationally renowned Riverside wrongful death attorneys at Greene Broillet & Wheeler may be able to help. Through a civil action for wrongful death, you may be entitled to financial compensation for your loss from any party whose negligent, reckless, or intentional wrongdoings caused the death of your loved one.
Overview of Wrongful Death Actions in California
In California, under the wrongful death statute, certain persons are entitled to assert "[a civil] cause of action for the death of a person caused by the wrongful act or neglect of another."
Only the legal, personal representative of the decedent and/or one of the following parties (under appropriate circumstances) can bring an action for wrongful death in California:
The surviving spouse
The surviving registered domestic partner
Children of the deceased
Grandchildren of the deceased
Stepchildren or parents of the deceased if they were actually dependent on the decedent
The legal heirs of the decedent—that is, a sister or nephew, if the decedent does not have children or grandchildren
The parents, legal guardian, or legal heir of a minor
While friends, non-registered partners, and distant relatives may participate in the litigation process as witnesses or advocates, unless receiving substantial financial support, they may not bring an action for wrongful death in California. However, close family members can, and should, speak with a respected wrongful death lawyer as soon as possible.
Our Success Handling Wrongful Death Litigation
The Centers for Disease Control (CDC) reports that unintentional injury deaths are the third-leading cause of death in the United States, behind only heart disease and cancer. Such catastrophic injuries are the leading cause of death for all persons between the ages of 1 and 44. Unintentional injury deaths, such as those caused by falls, motor vehicle crashes, sports-related accidents, poisoning, product malfunction, or physical violence, often lead to wrongful death cases.
At Greene Broillet & Wheeler, we've handled some of the nation's most horrific wrongful death cases. We even obtained $4.9 billion in compensation, the largest individual products liability verdict in history, for clients catastrophically injured or killed by defective motor vehicle gas tanks. The following cases are only some examples of the compensation we've recovered for families suffering from the untimely loss of a loved one:
$14.4 million for the loss of a husband and mother after a negligently serviced and inspected asphalt truck caused a chain-reaction crash, resulting in a load of hot asphalt striking their vehicle
$4.5 million after a recycling truck jumped a median and caused a head-on collision, killing a husband and father
$3.7 million against the state of California for negligent road design after a driver crossed a median and struck a young man on a motorcycle
$3.3 million against a border patrol agency, the largest verdict against it in history, after two children were struck and killed during a negligent border patrol vehicle chase
$2.6 million for the death of a father caused by the negligent repair of his pickup truck transmission
$2.25 million for the family of an immigrant security guard killed on the job by an underage driver
$1.1 million for the parents of a young girl killed when she became entangled in the cords of a mini blind
Few parties responsible for a wrongful death are ready to accept blame. Liable parties will often try to shift blame to the decedent. They may do this to avoid liability, such as claiming the decedent was the negligent driver, or to reduce any damages owed.
For example, in Hernandez v. County of Los Angeles, Mr. Hernandez's vehicle was disabled on the freeway when a Los Angeles Sheriff's deputy struck and killed him, leaving his two-year-old daughter without a father. We brought an action for wrongful death on her behalf. During litigation, the County of Los Angeles attempted to blame Mr. Hernandez for his own death by citing his past, unrelated use of marijuana. They further tried to avoid liability by claiming his daughter wasn't owed appropriate compensation because he wasn't living with her at the time. Instead, the jury found that Mr. Hernandez had no liability for the accident and entered a $3 million verdict for his daughter.
Types of Wrongful Death Cases We Handle
Whether the death of your loved one was immediate or they later died from injuries sustained in an accident, California's nationally renowned wrongful death attorneys at Greene, Broillet & Wheeler are here to offer legal help. We handle the following types of wrongful death cases:
Motor vehicle accidents: This is the leading cause of wrongful, accidental death in the United States. Truck accidents, motorcycle accidents, car crashes, and pedestrian deaths often occur due to another driver's negligent or reckless driving behaviors. Furthermore, traumatic brain and spinal cord injuries may result in years of suffering, eventually leading to death. You may have the right to bring an action for wrongful death even if the death happened later.
Premises liability: Slippery stairs, open manholes, and construction site dangers are all examples of premises liability—and all of them can result in the death of a loved one.
Products liability: You may recover compensation for a wrongful death caused by a negligently designed, manufactured, or installed product. From gas tanks to car seats to kitchen products, design flaws can kill innocent consumers. Furthermore, many major vehicle manufactures know about dangerous defects but don't issue recalls for financial reasons.
Assault and battery: Physical attacks can result in unintentional death. Not all dangerous physical contact is criminal in nature, but you may be entitled to wrongful death compensation in California civil court.
Public entity liability: Special regulations and limitations apply when a public entity is the liable actor. A negligently designed road, for example, can result in death. Certain wrongful death claims against public entities must start with official notice before litigation, or you will lose your right to file a wrongful death action.
Every wrongful death case is unique, and the characteristics of the victim often play a role in wrongful death litigation. For example, a product marketed to young children may require a higher standard of care not otherwise applicable to adult products.
Compensation for Wrongful Death Lawsuits
Families entitled to compensation after the wrongful death of a loved one may recover economic and/or non-economic damages. Economic (compensatory) damages are incurred as a result of a wrongful death. Examples of economic damages include:
Medical bills
Lost future wages of the decedent
Loss of future benefits
Transportation costs
Funeral expenses
Examples of non-economic damages include:
Loss of love
Loss of care
Loss of comfort
Loss of emotional support
Loss of companionship
Punitive damages may be imposed to punish the liable party for particularly reckless or egregious behaviors, including:
Reckless driving
Driving under the influence of drugs or alcohol
Criminal conduct, such as murder or manslaughter
Concealment of known dangers
For example, a car company that knows its gas tanks or tires are dangerous but doesn't warn consumers may have to pay punitive damages.
Contact Riverside's Premier Wrongful Death Lawyers for Free
Our top-rated Riverside wrongful death attorneys at Greene Broillet & Wheeler know that no amount of compensation can bring back your loved one. Every wrongful death case is unique, but some claimants may be entitled to compensation from persons or entities who negligently, reckless, or intentionally contributed to the unnatural death of your loved one. Our wrongful death consultations are completely free, and we may be able to assist you with no upfront or direct, out-of-pocket costs.
To learn more about filing a wrongful death claim in Riverside, contact us online or call our office at (866) 634-4525.
HELPING OUR CLIENTS TELL THEIR STORY & GET THE COMPENSATION THEY DESERVE
Named in U.S. News - Best Lawyers® "Best Law Firms," Greene Broillet & Wheeler, LLP ranks as Tier 1 Personal Injury firm in Los Angeles.

Founding partners Browne Greene and Bruce A. Broillet are both members of the exclusive invite-only Inner Circle of Advocates, as two of the top 100 plaintiff trial lawyers in America.

All of our attorneys are proud to be active members of the Los Angeles County Bar Association or LACBA.

Many firm members have been honored by the Consumer Attorneys of California, including Browne Greene, Christine Spagnoli, and Bruce Broillet, recipients of the Marvin E. Lewis Award. In addition, attorneys Bruce Broillet, Scott Carr, Molly McKibben, and Tobin Lanzetta has been honored with the Consumer Attorney of the Year Award.

All 15 of our attorneys have been selected to Best Lawyers® after an extensive peer review process.

Our attorneys were featured in TopVerdict for having one of the Top 10 Wrongful Death Verdicts in California in 2019, with $15 million won for the plaintiff in Keck v. Bel-Air Bay Club.

Our firm has more attorneys on the Super Lawyers® and Rising Stars lists than any other law firm in Southern California, with 15 members selected.

Several partners are active members in the Consumer Attorneys Association of Los Angeles, with attorneys Browne Greene, Bruce Broillet, and Christine Spagnoli named "Trial Lawyer of the Year."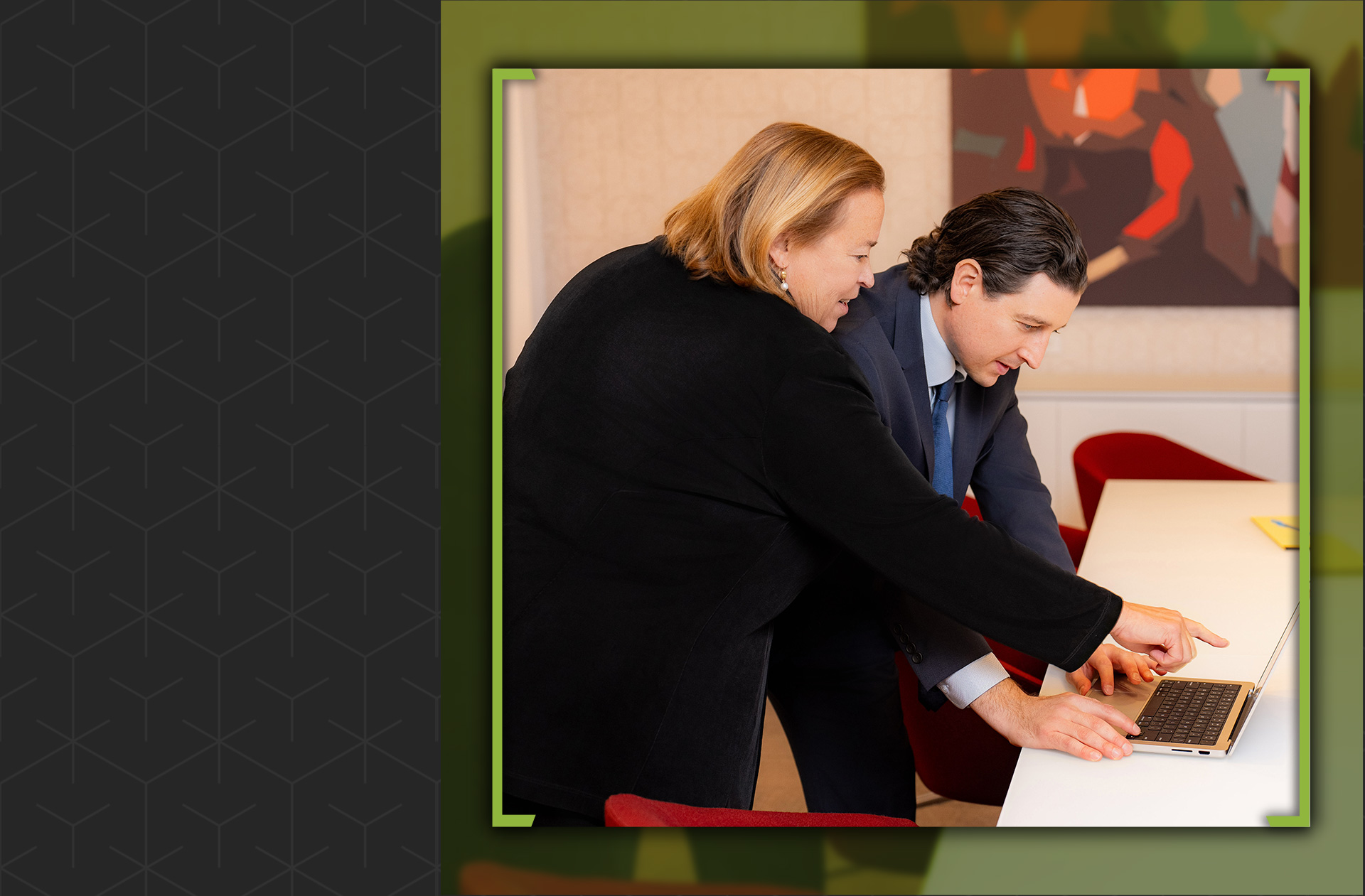 Decades of Legal Experience

Billions Recovered For Our Clients

We're Always Available For Our Clients & Offer Free Consultations

We've Taken On Some of The Largest Corporations & Insurance Agencies
Billions Recovered
Schedule a Free Consultation at

(866) 634-4525