Truck Accident Lawyer
At Greene Broillet & Wheeler, our seasoned team of professionals have over 100 years of combined legal experience handling complex legal matters.
Riverside Truck Accident Lawyer
Dedicated Advocates for Truck Accident Victims
Every year, a significant number of individuals suffer injuries or lose their lives in truck accidents across the United States. Shockingly, many trucking companies treat these accidents as routine incidents and simply allocate funds for insurance and potential liability expenses.
At Greene Broillet & Wheeler, LLP, we are committed to representing clients who have sustained severe and life-altering injuries in truck accidents. We are prepared to handle even the most challenging cases.
We recognize that injuries resulting from truck accidents can have far-reaching consequences, leading to a lifetime of losses and financial burdens. Our firm specializes in addressing the unique legal complexities associated with such claims. We devote our efforts and resources to safeguarding the best interests of individuals who have suffered devastating injuries or the loss of loved ones due to the negligence of others.
Our experienced Riverside truck accident attorneys handle various types of commercial trucking cases, including:
Fatal truck accidents
Delivery truck accidents
Garbage truck accidents
Hours-of-service violations
Truck driver fatigue
We ensure that every client receives the utmost care and attention they deserve.
When seeking a truck accident lawyer in Riverside, it is crucial to find someone who takes the time to understand your circumstances and claim. Unfortunately, not all law firms in our area go the extra mile. At Greene Broillet & Wheeler, we stand firmly by our clients' side. By thoroughly familiarizing ourselves with our clients and comprehending the challenges they face after a traumatic truck accident, we are able to provide the highest quality representation available.
We take pride in treating our clients like family.
If you require assistance following a serious truck accident in Riverside or anywhere in California, please contact our office today at (866) 634-4525 to schedule a free consultation.
Why Do You Need a Truck Accident Lawyer?
Securing fair compensation from a large trucking company is no easy task, as these companies typically possess substantial resources and receive support from top-tier law firms.
In addition to advocating for your rights and ensuring your voice is heard, an experienced truck accident attorney in Riverside knows how to investigate your claim, identify all responsible parties, prepare for trial, and present a compelling case based on the available evidence.
These factors can significantly impact the outcome of your case.
What Are the Common Injuries Caused by Truck Accidents?
Given the immense size of tractor-trailers and large trucks, commercial truck accidents often result in catastrophic injuries to occupants of smaller vehicles. These injuries affect vital parts of the body, such as the brain or spine, and lead to permanent impairment of bodily functions, disfigurement, and significant pain.
Common injuries sustained by truck accident victims include:
Paralysis (quadriplegia and paraplegia)
Spinal cord injuries
Traumatic brain injuries (TBI)
Coma and vegetative states
"Locked-in" syndrome following TBI
Third and fourth-degree burns
Amputation
Tragically, many truck accident victims do not survive these collisions. The majority of individuals killed in truck accidents are motorists in smaller passenger vehicles. What makes these incidents particularly heartbreaking is that those who lose their lives in truck accidents often bear no responsibility for causing them.
What Types of Damages Can You Recover?
Victims of big rig and semi-truck crashes frequently endure debilitating injuries that significantly alter their lives and necessitate substantial financial resources for ongoing care.
Beyond medical expenses and hospital bills, plaintiffs often require compensation to account for time off work, future medical costs, and other financial losses resulting from the accident.
In a truck accident lawsuit, you may be eligible to seek damages for the following:
Medical expenses and bills (hospitalization, diagnostic tests, surgeries, medical devices, prescriptions, etc.)
Physical therapy and rehabilitation
Counseling and mental health assistance
In-home care or 24/7 medical assistance for disabilities
Home remodeling costs (installing guard rails, wheelchair ramps, etc.)
Lost wages due to time off work
Job retraining and educational costs
Pain and suffering (physical and emotional)
Wrongful death (on behalf of a deceased loved one)
Investigating the Cause of Your Truck Accident
Determining the cause of your truck accident is a crucial aspect of your claim.
At our Riverside firm, when appropriate, we leverage our extensive resources to investigate truck accidents and uncover any negligence on the part of the truck driver, trucking company, or truck manufacturer.
Our goal is to hold the trucking industry fully accountable for negligent acts and regulatory violations, not only to secure complete compensation for our clients but also to enhance safety and prevent future harm to other motorists.
While each crash is unique, common causes of truck accidents include:
Violating traffic laws (speeding, failure to yield, running red lights, etc.)
Truck driver fatigue
Aggressive driving
Violating regulations for inspections and maintenance
Driving under the influence of drugs or alcohol
Violating "hours of service" regulations
Improper loading of cargo
Negligent hiring and supervision
Defective truck parts
How Do We Gather Evidence to Support Your Truck Accident Case?
Investigating a truck accident is a complex endeavor.
As soon as our Riverside truck accident lawyers are informed of an injured client, we initiate a comprehensive investigation to determine whether the driver or company violated any safety regulations.
Our investigations may involve sending investigators and expert consultants to the accident scene and gathering any available evidence of negligence and fault.
In a truck accident case, evidence often includes:
Witness statements: Testimonies from witnesses of the accident can play a crucial role in substantiating claims of negligence. Witnesses can provide accounts of erratic or aggressive driving by the truck driver, mechanical failures, or any other noteworthy events.
Electronic control modules (ECMs): Also known as event data recorders or "black boxes," these devices record information such as the truck's speed, brake application by the driver, and additional data leading up to an accident. Crash experts can retrieve and analyze a truck's ECM data to aid in accident reconstruction.
Truck cameras: Many trucking companies now install cameras inside their vehicles, facing either the road, the driver, or both. Footage from these cameras can help us determine whether the truck driver engaged in negligence or misconduct.
Electronic logging devices: The Federal Motor Carrier Safety Administration (FMCSA) mandates that truck drivers use electronic logging devices (ELDs) to track their hours of service. Reviewing these ELDs can help establish whether a driver exceeded the limits, risking fatigue.
Trucking company records: Trucking companies should maintain accurate records regarding the hiring and supervision of truck drivers. For instance, records indicating that a company failed to conduct necessary drug and alcohol tests before an impaired truck driver caused an accident can constitute evidence of negligent supervision.
Whether handling an insurance claim or pursuing litigation in civil court, our trucking accident lawyers in Riverside possess the resources and strategies required to gather the necessary information to establish liability for our clients' truck accident injuries.
Can You File a Claim If You Were Partially Responsible?
In some cases, you may still be eligible to file a lawsuit for a truck accident even if you were partially negligent leading up to the crash. However, this will depend on the state where the accident occurred, and your damages may be reduced based on the percentage of fault attributed to you.
For example, in California, your claim will be evaluated according to the principle of "comparative negligence." If you are found to be 30% responsible for the accident, you may only be eligible for up to 70% of the total compensation.
Due to the complexities often associated with truck accidents, it is essential to review all the details with an experienced Riverside truck accident lawyer who can help you understand the role of negligence in your case.
Call Us 24/7 to Discuss Your Potential Case
At Greene Broillet & Wheeler, LLP, we understand that coping with a catastrophic injury or an unexpected death can consume all aspects of your life. However, delaying contacting the right law firm can potentially harm your case.
Trucking companies have their own investigators and legal teams who commence building a defense almost immediately after a crash. They conduct their own assessments of the accident and take preemptive actions to minimize or avoid liability long before a claim is filed.
These companies possess aggressive legal teams, and it's crucial for you to have one too. Waiting too long to protect yourself by retaining a trucking accident attorney in Riverside can result in the loss of evidence, making it more challenging to identify and prove fault in the accident.
We waste no time in building a strong case for our clients. The sooner you reach out to us, the sooner we can start safeguarding your rights.
Contact our office online or call (866) 634-4525 today to schedule a free consultation and discuss the specifics of your case.
HELPING OUR CLIENTS TELL THEIR STORY & GET THE COMPENSATION THEY DESERVE
Named in U.S. News - Best Lawyers® "Best Law Firms," Greene Broillet & Wheeler, LLP ranks as Tier 1 Personal Injury firm in Los Angeles.

Founding partners Browne Greene and Bruce A. Broillet are both members of the exclusive invite-only Inner Circle of Advocates, as two of the top 100 plaintiff trial lawyers in America.

All of our attorneys are proud to be active members of the Los Angeles County Bar Association or LACBA.

Many firm members have been honored by the Consumer Attorneys of California, including Browne Greene, Christine Spagnoli, and Bruce Broillet, recipients of the Marvin E. Lewis Award. In addition, attorneys Bruce Broillet, Scott Carr, Molly McKibben, and Tobin Lanzetta has been honored with the Consumer Attorney of the Year Award.

All 15 of our attorneys have been selected to Best Lawyers® after an extensive peer review process.

Our attorneys were featured in TopVerdict for having one of the Top 10 Wrongful Death Verdicts in California in 2019, with $15 million won for the plaintiff in Keck v. Bel-Air Bay Club.

Our firm has more attorneys on the Super Lawyers® and Rising Stars lists than any other law firm in Southern California, with 15 members selected.

Several partners are active members in the Consumer Attorneys Association of Los Angeles, with attorneys Browne Greene, Bruce Broillet, and Christine Spagnoli named "Trial Lawyer of the Year."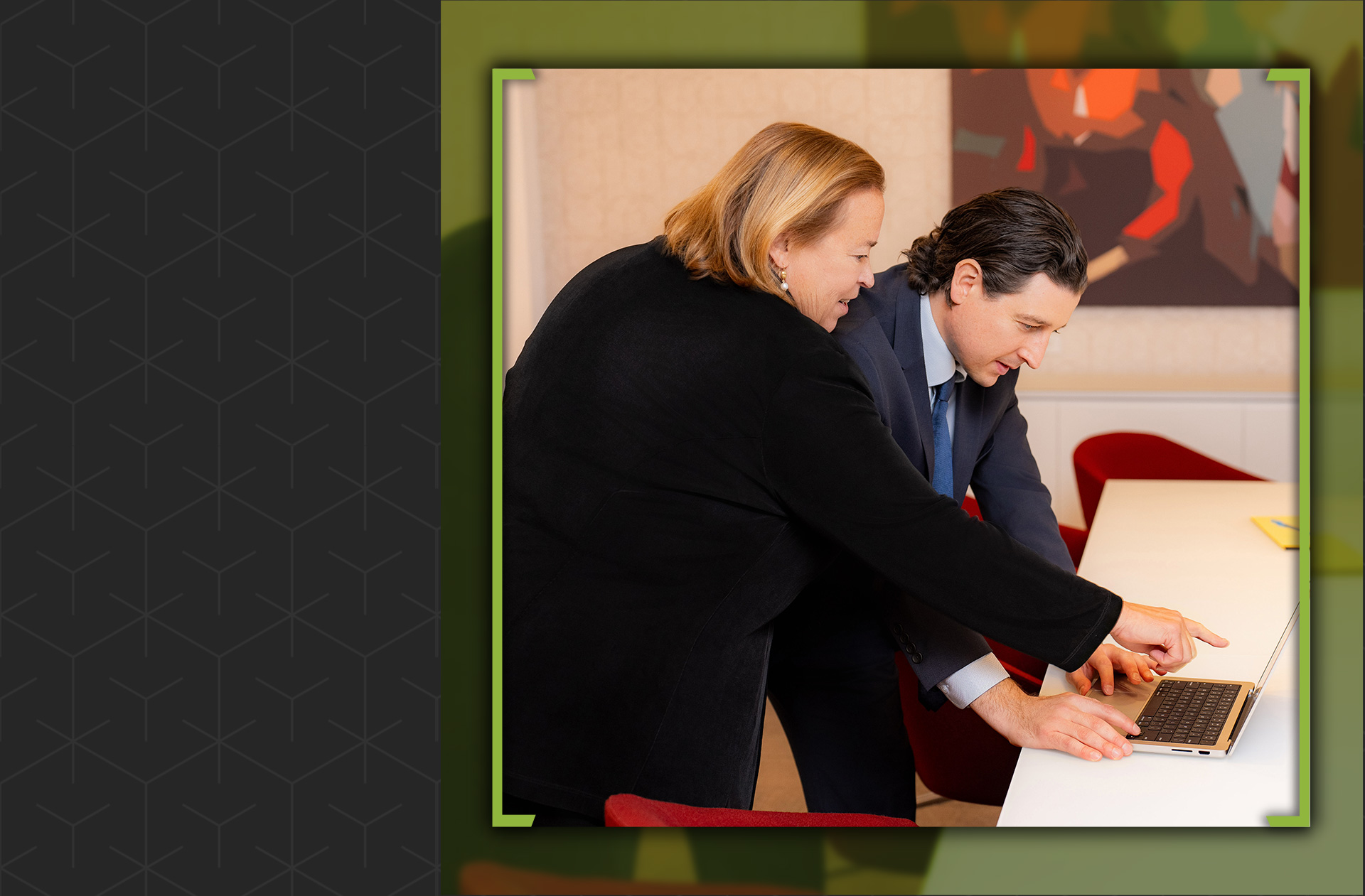 Decades of Legal Experience

Billions Recovered For Our Clients

We're Always Available For Our Clients & Offer Free Consultations

We've Taken On Some of The Largest Corporations & Insurance Agencies
Billions Recovered
Schedule a Free Consultation at

(866) 634-4525