Riverside
At Greene Broillet & Wheeler, our seasoned team of professionals have over 100 years of combined legal experience handling complex legal matters.
Riverside Personal Injury Lawyers
Fighting for You and Your Loved Ones as You Fight to Recover
In the blink of an eye, everything can change. A child was walking to elementary school in the morning only to have a negligent driver strike her and put her into a coma for three months. She suffered from cardiac failure, severe traumatic brain injuries, and now requires 24-hour care.
In the case of Isabella Sanchez, our nationally renowned catastrophic injury attorneys at Greene, Broillet & Wheeler obtained a $36.1 million jury verdict for Isabella and her family.
At Greene, Broillet & Wheeler, we know that no amount of compensation can make up for the physical, emotional, and mental trauma often suffered by victims of catastrophic injuries. However, we may be able to help ease the financial impact of your injuries by building a solid case for recovery. Depending on the facts of your case, compensation may help pay your medical bills, lost wages, lost earning capacity, medical devices, physical and psychological therapy, and specialized care.
Acting as Your Legal Intermediary in Riverside
Caring for yourself or your loved one after a life-altering injury is all-consuming. At Greene, Broillet & Wheeler, we understand that few victims have time to review their insurance policies, appeal a denial of benefits, apply for disability, file a claim, and/or gather the evidence necessary for litigation. That's what we're here to do.
No personal injury case is too complex for our world-renowned lawyers. From complex childhood traumatic brain injuries to life-altering burns from a car accident, we have the litigation resources need to handle complex cases that many other California law firms don't.
Proven Results
Each year, more than 15,000 victims are injured or killed in car accidents in Riverside alone. This number doesn't include victims of construction accidents, university assaults, workplace accidents, or dangerous premises.
Every catastrophic injury case is unique, and the facts and circumstances of your case will ultimately dictate the availability of compensation. Complex catastrophic injury litigation often involves working with qualified economic, medical, and occupational experts to secure compensation for your past, present, and future needs.
Hiring a personal injury attorney without proven experience handling life-altering cases can lead to long-term consequences. Settling a case too early or failing to account for future losses can leave victims without the compensation they ultimately need, and with little future recourse.
The following traumatic injury cases are just some examples of the compensation we've obtained for our clients:
$4.9 billion, the largest individual products liability verdict in history, for a class of clients injured by defective motor vehicle gas tanks that resulted in death and life-altering burn injuries
$78 million for victims of a construction site roof collapse that caused some plaintiffs to plunge six stories to the ground
$33 million for police misconduct causing severe injuries to a Miami surgeon, detrimentally altering the surgeon's career
$32.5 million after a catastrophic car accident caused the plaintiff severe internal injuries, resulting in almost complete loss of bowel function
$21 million after the negligence of a California power company caused a plaintiff severe burns and shock, ultimately resulting in amputation
$20.7 million to compensate the victim of a sexual assault
$17.9 million after a defective tire resulted in paralysis
$13.8 million for a passenger who suffered a traumatic brain injury and hemiplegia in a California bus crash
$5.2 million for a college student hazed and severely burned by members of his fraternity
At Greene Broillet & Wheeler, we don't cut corners for the sake of turning a quick profit. We're passionate about the cases we handle because we care about getting our clients the compensation they need after their catastrophic injuries.
Personal Injury Cases We Handle
It's our hope that one day we won't be needed, and that no one will have to live through the devastating injuries we help our clients with every day.
Until then, from traumatic brain injuries and amputations to sexual assault and illegal hazing, we handle the cases many Riverside firms can't. Not every personal injury law firm is equipped to handle catastrophic injury cases against major corporations or government bodies, or where multiple parties may have caused injury. However, we are. Our reputation precedes us, and we've successfully handled cases involving severe personal injuries, including:
Traumatic brain injuries: Every traumatic brain injury manifests different symptoms, and it's often difficult to obtain a long-term prognosis. Patients who suffer from brain impalement, bruising, cerebral hemorrhaging, torn tissues, or brain stem injuries may experience anything from loss of speech and headaches to debilitating seizures and brain death. Unlike a broken bone, an X-ray can't tell the story of your brain damage. It often takes time and a team of dedicated experts to determine what your TBI has taken from you, and to prove entitlement to substantial compensation.
Paralysis: Paralysis occurs when your body's relay system—primarily consisting of your brain, nerves, and spinal cord—is severed by a traumatic event. Your spinal cord, which sends signals from the brain to the rest of your body, does not regenerate. As such, paralysis is often permanent. Accident victims suffering from paralysis typically lose all voluntary bodily functions below the injured area. Paraplegia occurs when a spinal injury results in loss of function below your neck, typically in your legs, while quadriplegia occurs when you lose voluntary function of all four limbs.
Third and fourth-degree (full thickness) burns: Burns that damage more than your skin, such as your fat, muscles, and bones, are considered some of the most painful injuries. You may require multiple surgeries, skin grafts, amputations, and a lifetime of treatments to survive after a full-thickness burn. Third and fourth-degree burns may result from gas tank explosions, serious car accidents, construction site electrocutions, and similar severe accidents.
Amputations: Amputations are often necessary to save lives. Whether your limb was severed in a car crash or crushed beyond repair after a construction site accident, we may be able to help you recover compensation for state-of-the-art prosthetics and occupational therapy after another's negligence resulted in an amputation.
Wrongful death: In the legal profession, wrongful death is the term used to define a civil cause of action that family members can bring against a person or entity responsible for negligently, recklessly, or intentionally causing the untimely death of a loved one. Whether you wrongfully lost a child or your primary provider, you can fight to hold the negligent party responsible for the loss of your loved one.
We know that not all injuries are physical. We also help people injured during a sexual assault or after a traumatic miscarriage who are experiencing debilitating post-traumatic stress disorder (PTSD) as a result.
Legal Help for Victims of Severe Injury in
At Greene, Broillet & Wheeler, we've taken on California power companies, law enforcement organizations, major universities, and international car manufacturers to recover compensation for our clients. Our reputation has allowed us access to California's leading medical and economic experts, who we use for expert testimony in serious injury cases.
Our Riverside County personal injury attorneys represent those seriously injured or killed due to the negligent, reckless, wrongful, or intentional conduct of individuals, corporations, landowners, or public entities. We've obtained more compensation for our clients than any other law firm in California, and we're right in your backyard.
Our personal injury consultations are free and confidential. Take a minute to call our office at (866) 634-4525 or contact us online.
HELPING OUR CLIENTS TELL THEIR STORY & GET THE COMPENSATION THEY DESERVE
Named in U.S. News - Best Lawyers® "Best Law Firms," Greene Broillet & Wheeler, LLP ranks as Tier 1 Personal Injury firm in Los Angeles.

Founding partners Browne Greene and Bruce A. Broillet are both members of the exclusive invite-only Inner Circle of Advocates, as two of the top 100 plaintiff trial lawyers in America.

All of our attorneys are proud to be active members of the Los Angeles County Bar Association or LACBA.

Many firm members have been honored by the Consumer Attorneys of California, including Browne Greene, Christine Spagnoli, and Bruce Broillet, recipients of the Marvin E. Lewis Award. In addition, attorneys Bruce Broillet, Scott Carr, Molly McKibben, and Tobin Lanzetta has been honored with the Consumer Attorney of the Year Award.

All 15 of our attorneys have been selected to Best Lawyers® after an extensive peer review process.

Our attorneys were featured in TopVerdict for having one of the Top 10 Wrongful Death Verdicts in California in 2019, with $15 million won for the plaintiff in Keck v. Bel-Air Bay Club.

Our firm has more attorneys on the Super Lawyers® and Rising Stars lists than any other law firm in Southern California, with 15 members selected.

Several partners are active members in the Consumer Attorneys Association of Los Angeles, with attorneys Browne Greene, Bruce Broillet, and Christine Spagnoli named "Trial Lawyer of the Year."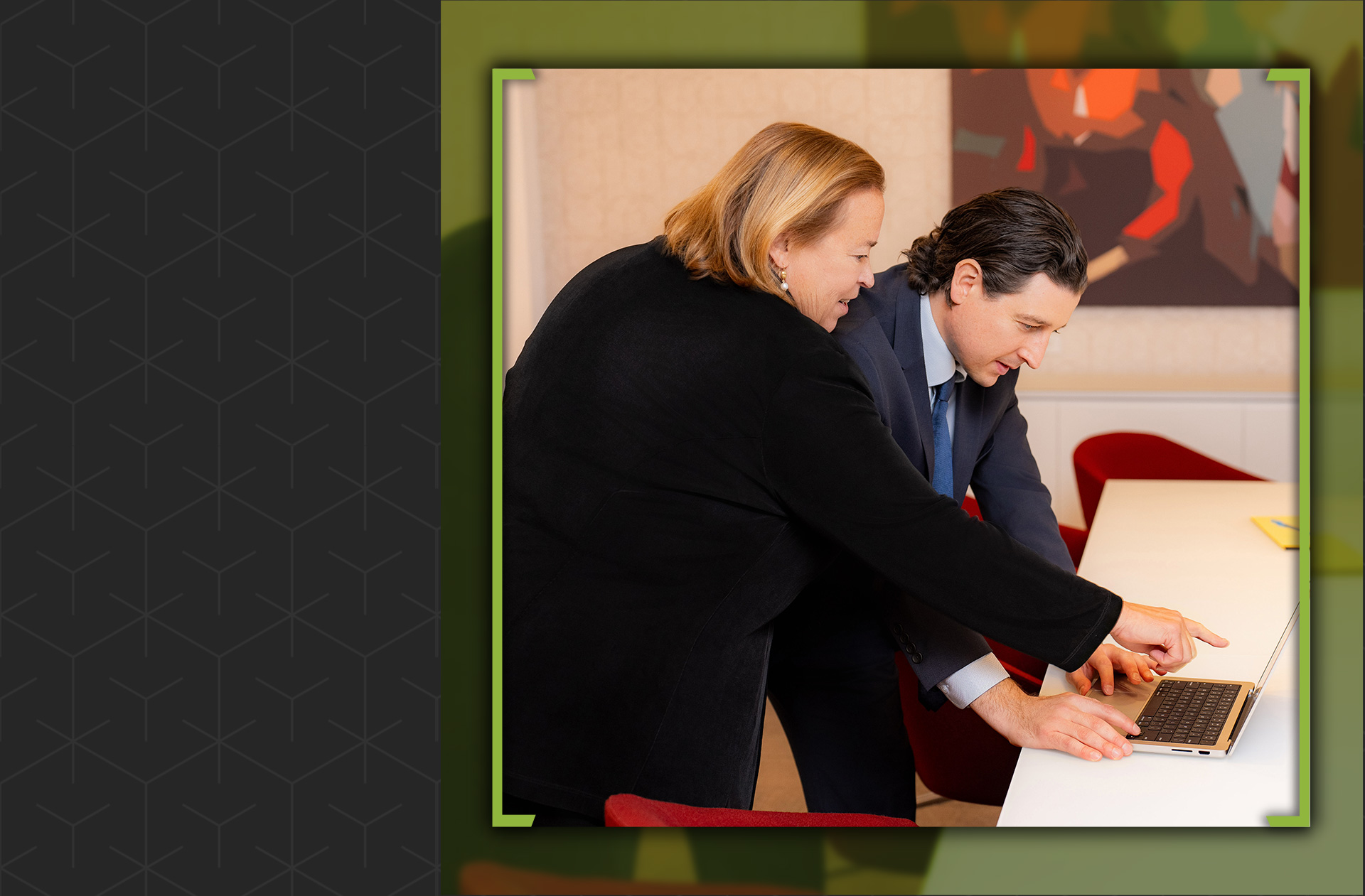 Decades of Legal Experience

Billions Recovered For Our Clients

We're Always Available For Our Clients & Offer Free Consultations

We've Taken On Some of The Largest Corporations & Insurance Agencies
Billions Recovered
Schedule a Free Consultation at

(866) 634-4525