Whistleblower Rights Retaliation
At Greene Broillet & Wheeler, our seasoned team of professionals have over 100 years of combined legal experience handling complex legal matters.
Los Angeles Whistleblower Rights Lawyers
Advocating for Victims of Whistleblower Retaliation in California
The people who know the most about unsafe, unethical, and illegal practices within an organization are usually the insiders who work there. Unfortunately, insiders also have the most to lose when "blowing the whistle on their employers." They fear losing their jobs, their reputations, and the potential for civil and criminal liability as a result of speaking up.
It takes courage to step forward with damaging information about your coworkers and company practices. But doing so should not put your name, livelihood, or safety at risk. That is why laws protect your rights as a whistleblower, and our Los Angeles whistleblower rights lawyers stand up for people who violate those laws. If you have blown the whistle and faced retaliation (or fear that retaliation will come), reach out to our experienced employment law team today to review your options.
Contact Greene Broillet & Wheeler, LLP at (866) 634-4525 to learn how we can help you.
Your Rights as a California Whistleblower
For decades, California has led the way in recognizing how important it is to protect the rights of whistleblowers who do a service to the public by shining light on abuses, malpractice, and other unsafe and illegal actions at their workplaces or within their organizations.
The California Labor Code contains broad provisions barring employers from taking any adverse action against any employee who:
Discloses information to a government or law enforcement agency (or to a person with the authority to investigate the claim)
Provides information to a public body conducting a hearing, investigation, or inquiry
Testifies before a public body conducting a hearing, investigation, or inquiry
Employers who try to retaliate against an employee for disclosing the information described under the statute face potential civil liability for damages.
Under the Labor Code, information of the following nature may be protected:
Violations of workplace safety regulations, such as requirements for safety equipment and training
Violations of rules governing human resources, such as failures to maintain the confidentiality of employment records
Violations of environmental laws and regulations, such as those that prohibit or govern the disposal of toxic chemicals
Antitrust violations, such as price fixing and auction-rigging
Financial crimes and securities law violations, such as manipulating the books and records of a business to hide financial liabilities
Any other activities that a person reasonably believes to be a violation of a law or regulation
Take note that the Labor Code protects you even if you are incorrect about a violation, so long as you have reasonable cause to believe a violation occurred. This means an employer cannot fire you, demote you, or take any other adverse employment action against you for reporting a practice that you reasonably believe is illegal, even if it turns out you are wrong.
What Counts as Illegal Retaliation?
Retaliation often takes the form of termination from employment, but that is not the only way retaliation can happen.
All of the following actions could constitute illegal retaliation for blowing the whistle on your employer:
Wrongful termination
Demotion
Getting "frozen out" of projects
Losing key responsibilities
Suffering verbal or physical assaults
Pay reduction
Losing bonuses and other benefits
Hostile work environment, including insults and gossip
Physical relocation within your workplace
Losing access to superiors or other employees
This is not a complete list. There is, unfortunately, no end to the negative actions an employer can take against an employee if motivated to do so to get back at the employee for disclosing information about a legal or regulatory violation.
A rule of thumb any employee can follow is that if, after disclosing information you have reasonable cause to believe constitutes a violation of a law or regulation, you sense you are out of favor at work, then you may have a claim for retaliation and should speak with a whistleblower retaliation lawyer right away.
What Damages May Be Available?
Whistleblowers who suffer workplace retaliation can sustain a wide variety of financial, reputational, emotional, and sometimes physical injuries. All of these damages, in one form or another, may serve as the basis for monetary damages or other forms of legal relief.
Among the more common damages and remedies a victim of whistleblower retaliation may seek are:
Lost wages and back pay
Reinstatement to a former job position
Damages for defamation or retaliation
Injunctive relief to stop a specific practice or activity
Damages for any kind of physical and/or emotional injury
There is, of course, no guarantee of recovering compensation in any legal action. Whistleblower retaliation cases can require a significant investment of time and emotional energy. In our experience, when our clients have done the right thing by blowing the whistle, they often find their efforts were worth it.
Questions for Future Whistleblowers
If you have not yet blown the whistle on what you believe is an illegal practice at your workplace, then the questions below may help you decide what to do. Please note: These are common-sense observations, not legal advice. At Greene Broillet & Wheeler, LLP, we encourage anyone contemplating whether to blow the whistle to speak with an attorney immediately. Becoming a whistleblower is a courageous act, but you should also take care to look before you leap.
Potential whistleblowers may find some benefit in asking themselves:
Have I observed the violation I'm thinking of disclosing? Having firsthand knowledge of a violation of laws or regulations at work isn't necessarily a requirement, but to have reasonable cause to believe a violation has occurred often requires something more than a gut feeling.
Have others observed it, too? As above, it's not a requirement that other people have witnessed the violation you believe has occurred, but it helps to know whether you can identify others who share your suspicions or experiences.
Can I generally identify the law or regulation I think was violated? No one expects you to be a legal expert, but many employees have a working knowledge of the laws and regulations that govern how they do their jobs. Often, the law is simply common sense. So even if you can't specifically identify the law or regulation, consult an attorney if you think it may be a violation.
What evidence exists of the violation? Evidence takes many forms: eyewitnesses, paper records, electronic records, and physical materials. Does evidence exist for the violation you suspect has occurred? Where is it stored? Who has access to it?
Did I participate in the violation? Many people fear their own participation in acts they reasonably believe were legal violations will make it impossible for them to blow the whistle on the wrongdoing. It doesn't. In fact, becoming a whistleblower could be the smartest and safest decision those people make, because speaking out could give them a measure of legal protection, whereas staying silent could further implicate them in illegal conduct.
After having contemplated these questions and reached the personal conclusion that you have reasonable cause to believe a violation of law or regulation has occurred, speak with an experienced whistleblower rights attorney to decide what to do next.
Tips for Past Whistleblowers
Some people come to our Los Angeles offices seeking legal help after they have become a whistleblower and have experienced what they believe to be retaliation. The important thing is that these people seek legal advice before going any further.
In advance of a meeting with us, we encourage anyone who has already blown the whistle to:
Keep records documenting how and to whom you blew the whistle and any actions of retaliation
Avoid storing those records at your workplace or on work-issued devices, if possible
Prepare a list of those who witnessed the violations you disclosed and those who have participated in any retaliatory actions
Learn about your workplace options for complaining about the retaliation.
The sooner you speak with an experienced whistleblower rights attorney after blowing the whistle, the better. Your legal rights depend in part on the circumstances of how and to whom you blew the whistle, what the facts of the violation were that you blew the whistle about, and what your employer has done in retaliation. An experienced attorney can help you take careful steps to preserve all of your rights to compensation and other relief, while also protecting you from further retaliation and/or investigation.
Call Our Experienced Whistleblower Rights Lawyers
Whistleblowers have significant rights under California law. However, to make the most of those rights, and to protect themselves from other legal complications, whistleblowers need sophisticated, diligent, well-resourced attorneys by their side through every step of the process of disclosing a violation and pursuing compensation.
Few law firms in the country can match Greene Broillet & Wheeler, LLP's experience and reputation for advocating on behalf of plaintiffs who suffered adverse employment actions. In fact, we have taken on The Regents of the University of California, the governing board of the world's top-ranked public research university system, on numerous occasions.
For example:
In 2014, our attorneys represented Robert Pedowitz, M.D. who exposed corruption and cover-ups at the David Geffen School of Medicine at UCLA, settling the case for $10 million. Attorney Mark Quigley even won a "Giant Slayer" award from The Recorder for his integral work as the lead attorney of this case.
More recently, in 2019, our firm represented a neurosurgeon, Mark Linskey, M.D., a tenured UC Irvine School of Medicine professor and former Chair of the Department of Neurological Surgery, against the UC Regents and former dean of the School of Medicine for violating whistleblower protection laws. Greene Broillet & Wheeler, LLP recovered $2 million in damages for our client and reinstatement to his faculty position with the Department of Neurosurgery.
Others cases involve UC San Diego, UC Irvine and UCLA.
Our Los Angeles whistleblower rights firm has the resources and knowledge required to fight for your rights against even the largest and most well-funded institutions and corporations — we have done so time and again for our clients. We want to help you protect yourself again unlawful whistleblower retaliation.
Call us by phone at (866) 634-4525 or contact us online for a free, confidential consultation.
HELPING OUR CLIENTS TELL THEIR STORY & GET THE COMPENSATION THEY DESERVE
Named in U.S. News - Best Lawyers® "Best Law Firms," Greene Broillet & Wheeler, LLP ranks as Tier 1 Personal Injury firm in Los Angeles.

Founding partners Browne Greene and Bruce A. Broillet are both members of the exclusive invite-only Inner Circle of Advocates, as two of the top 100 plaintiff trial lawyers in America.

All of our attorneys are proud to be active members of the Los Angeles County Bar Association or LACBA.

Many firm members have been honored by the Consumer Attorneys of California, including Browne Greene, Christine Spagnoli, and Bruce Broillet, recipients of the Marvin E. Lewis Award. In addition, attorneys Bruce Broillet, Scott Carr, Molly McKibben, and Tobin Lanzetta has been honored with the Consumer Attorney of the Year Award.

All 15 of our attorneys have been selected to Best Lawyers® after an extensive peer review process.

Our attorneys were featured in TopVerdict for having one of the Top 10 Wrongful Death Verdicts in California in 2019, with $15 million won for the plaintiff in Keck v. Bel-Air Bay Club.

Our firm has more attorneys on the Super Lawyers® and Rising Stars lists than any other law firm in Southern California, with 15 members selected.

Several partners are active members in the Consumer Attorneys Association of Los Angeles, with attorneys Browne Greene, Bruce Broillet, and Christine Spagnoli named "Trial Lawyer of the Year."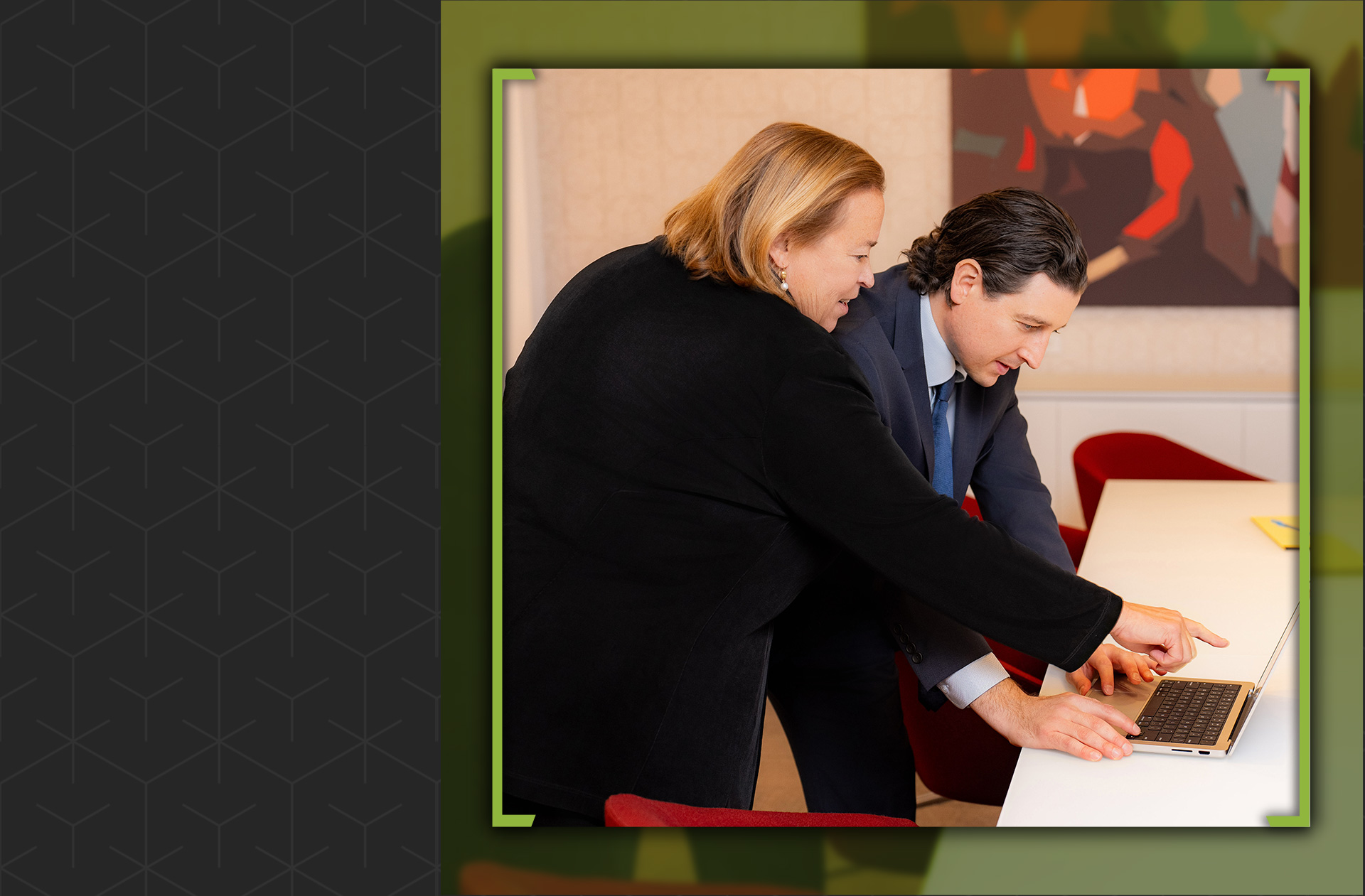 Decades of Legal Experience

Billions Recovered For Our Clients

We're Always Available For Our Clients & Offer Free Consultations

We've Taken On Some of The Largest Corporations & Insurance Agencies
Billions Recovered
Schedule a Free Consultation at

(866) 634-4525