Truck Accidents
At Greene Broillet & Wheeler, our seasoned team of professionals have over 100 years of combined legal experience handling complex legal matters.
Ventura Truck Accident Lawyer
Injured in a Truck Accident in Ventura County?
At Greene Broillet & Wheeler, we understand the devastating consequences that can result from a truck accident. Whether you were driving a car, riding a motorcycle, or walking on the street, a collision with a commercial truck can cause serious injuries and significant financial losses.
Our team of experienced attorneys has a proven track record of success in handling complex truck accident cases. We have the knowledge, skills, and resources to investigate the accident, identify the liable parties, and pursue maximum compensation on your behalf.
---
Call (866) 634-4525 or contact us online today to schedule a free consultation.
---
Common Types of Truck Accidents
Trucks, especially large commercial trucks like tractor-trailers, can weigh up to 80,000 pounds or more. When these heavy vehicles collide with smaller passenger cars or motorcycles, the force of impact can be enormous, leading to catastrophic damage.
Additionally, trucks have large blind spots, or "no-zones," where the driver's view is obstructed. Smaller vehicles may be hidden in these blind spots, making it challenging for truck drivers to be aware of their presence.
Common types of truck accidents include:
Rear-End Collisions: These occur when a truck collides with the vehicle in front of it, often due to the truck's longer stopping distance.
Jackknife Accidents: This happens when the trailer of a truck swings out to the side, resembling a partially opened jackknife. It typically occurs during hard braking or slippery road conditions.
Rollover Accidents: Trucks can tip over, especially when taking sharp turns at high speeds or if the cargo is improperly loaded, leading to a shift in weight distribution.
Underride Accidents: These occur when a smaller vehicle slides underneath the rear or side of a truck, often resulting in severe damage to the passenger vehicle.
Lost Load Accidents: Cargo that falls off a truck can create hazardous conditions for other drivers and lead to accidents.
Wide Turns: Trucks often require wide turns, and when drivers don't account for this, they can collide with other vehicles or obstacles while turning.
Fatigue-Related Accidents: Long hours on the road can lead to driver fatigue, increasing the risk of accidents due to impaired reaction times and decision-making.
Distracted Driving: Like all drivers, truck drivers can also be distracted by using electronic devices or engaging in other activities, leading to accidents.
Driver Error: Mistakes such as speeding, aggressive driving, and failure to yield the right of way can contribute to truck accidents.
Weather Conditions: Poor weather conditions, such as rain, snow, or fog, can make it even more challenging for truck drivers to control their vehicles and react to unexpected situations.
Who is Liable for a Truck Accident?
Determining liability in a truck accident can be a complex process, and multiple parties can potentially be held responsible, depending on the circumstances surrounding the accident. Liability is typically established by examining various factors, including the actions or negligence of individuals or entities involved.
Here are some parties that can be held liable in a truck accident:
Truck Driver: The truck driver is often the first party to be considered for liability. If the driver's actions, such as speeding, reckless driving, distracted driving, driving under the influence of drugs or alcohol, or violating traffic laws, are found to have contributed to the accident, they may be held liable.
Trucking Company: The trucking company that employs the driver may also bear responsibility. If the company failed to properly screen, train, or supervise the driver, or if they pressured the driver to violate hours-of-service regulations to meet delivery deadlines, they could be held liable.
Owner of the Truck: If the truck involved in the accident is owned by a separate entity from the trucking company, the owner may share liability if there were maintenance issues, such as brake or tire failures, that contributed to the accident.
Cargo Loaders/Shippers: Those responsible for loading and securing the truck's cargo may be held liable if improper loading or cargo securement led to the accident. Cargo that shifts or falls off the truck can create dangerous conditions on the road.
Manufacturers: If a defect in the truck or its components, such as brakes, tires, or steering, contributed to the accident, the manufacturer of the defective part may be held liable. This falls under product liability law.
Maintenance Companies: If a third-party company is responsible for maintaining the truck and failed to identify or address mechanical issues that contributed to the accident, they may share liability.
Government Entities: In some cases, poorly designed or maintained roads, inadequate signage, or other factors related to the road infrastructure may contribute to accidents. In such cases, government entities responsible for road maintenance and design might be held liable.
Other Drivers: If another vehicle or driver's actions contributed to the accident, they can be held liable for their share of responsibility. For example, if a passenger car driver made an unsafe lane change in front of a truck, leading to a collision, they could be partially liable.
Let Our Firm Fight for Your Entitled Compensation
No matter where your truck accident occurred, our attorneys are here to help. We have successfully represented clients in a wide range of truck accident cases, from rear-end collisions to multi-vehicle accidents. Our team understands the nuances of federal and state trucking laws. We offer compassionate, personalized legal services and will work tirelessly to help you recover the compensation you deserve.
---
If you or a loved one has been injured in a truck accident in Ventura or the surrounding areas, don't hesitate to contact us at (866) 634-4525 for a free case evaluation.
---
HELPING OUR CLIENTS TELL THEIR STORY & GET THE COMPENSATION THEY DESERVE
Named in U.S. News - Best Lawyers® "Best Law Firms," Greene Broillet & Wheeler, LLP ranks as Tier 1 Personal Injury firm in Los Angeles.

Founding partners Browne Greene and Bruce A. Broillet are both members of the exclusive invite-only Inner Circle of Advocates, as two of the top 100 plaintiff trial lawyers in America.

All of our attorneys are proud to be active members of the Los Angeles County Bar Association or LACBA.

Many firm members have been honored by the Consumer Attorneys of California, including Browne Greene, Christine Spagnoli, and Bruce Broillet, recipients of the Marvin E. Lewis Award. In addition, attorneys Bruce Broillet, Scott Carr, Molly McKibben, and Tobin Lanzetta has been honored with the Consumer Attorney of the Year Award.

All 15 of our attorneys have been selected to Best Lawyers® after an extensive peer review process.

Our attorneys were featured in TopVerdict for having one of the Top 10 Wrongful Death Verdicts in California in 2019, with $15 million won for the plaintiff in Keck v. Bel-Air Bay Club.

Our firm has more attorneys on the Super Lawyers® and Rising Stars lists than any other law firm in Southern California, with 15 members selected.

Several partners are active members in the Consumer Attorneys Association of Los Angeles, with attorneys Browne Greene, Bruce Broillet, and Christine Spagnoli named "Trial Lawyer of the Year."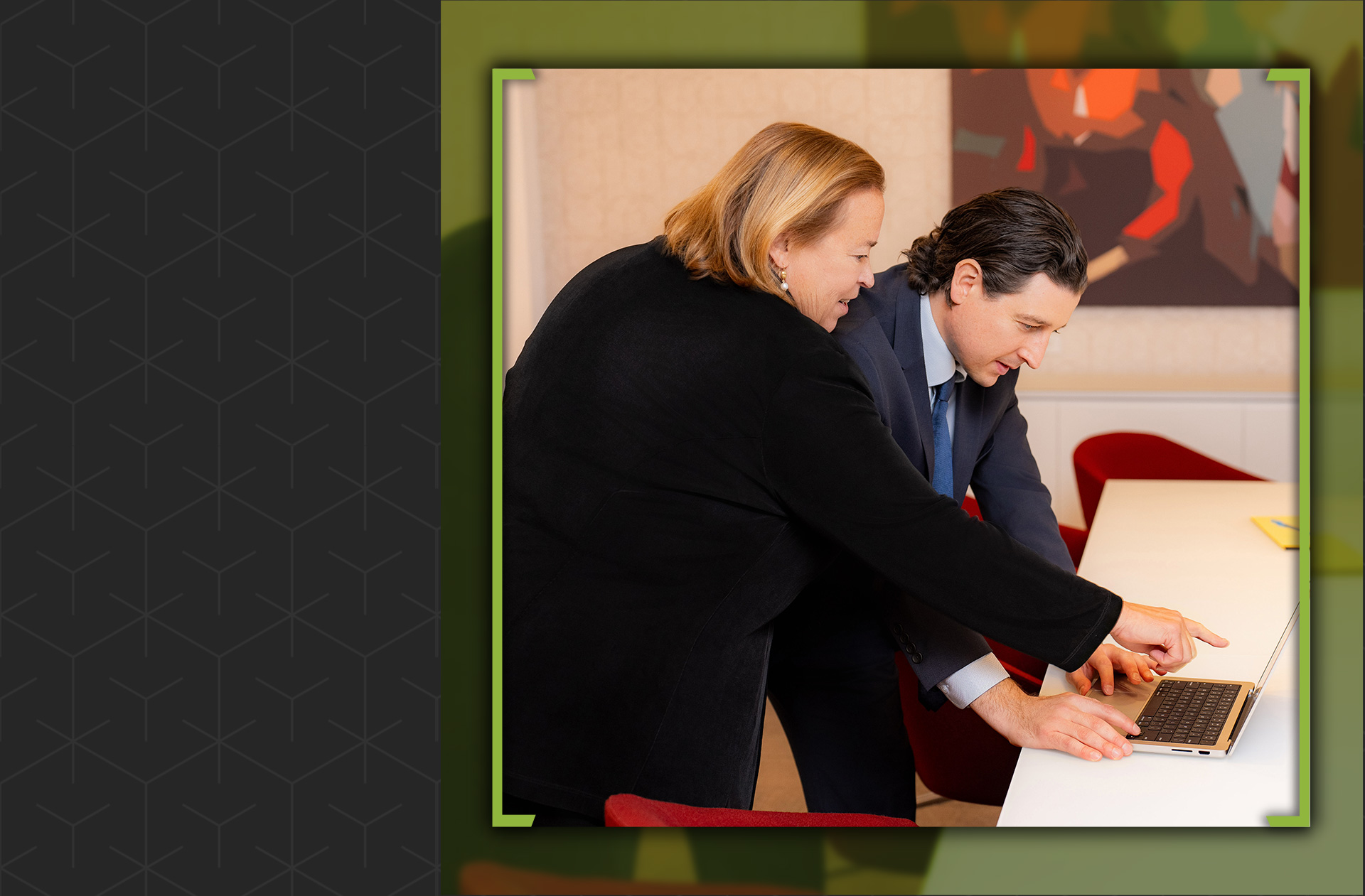 Decades of Legal Experience

Billions Recovered For Our Clients

We're Always Available For Our Clients & Offer Free Consultations

We've Taken On Some of The Largest Corporations & Insurance Agencies
Billions Recovered
Schedule a Free Consultation at

(866) 634-4525