Ventura
At Greene Broillet & Wheeler, our seasoned team of professionals have over 100 years of combined legal experience handling complex legal matters.
Personal Injury Lawyers in Ventura
Relentlessly Advocating for Victims of Catastrophic Injuries
When catastrophic injuries like paralysis, traumatic brain injuries, and loss of limb happen because of another person's negligence, you may assert a claim or file a lawsuit against the responsible person or persons.
At Greene, Broillet & Wheeler, our skilled legal team represents seriously injured accident victims in Ventura, California. When it comes to serious injury cases, our lawyers have built a reputation for success. We have obtained more money in settlements and verdicts than any other law firm in California.
Our stellar reputation in the community increases the likelihood that insurance companies and their legal counsel will take your case seriously, and we do not shy away from taking cases to trial, if necessary. To find out how we may assist you following a serious accident, please call us today at (866) 634-4525 or contact us online.
Billions of Dollars Recovered for Accident Victims
We are proud of our accomplishments at Greene, Broillet & Wheeler, LLP. Our experienced lawyers have an unparalleled record of success when it comes to securing favorable settlements and jury verdicts for severely injured accident victims. Some of these past results include:
Jury verdict of $4.9 billion against General Motors, where two adults and four children sustained severe burn injuries due to a defective fuel system in a vehicle.
Settlement of $32.5 million following a motor vehicle accident where a passenger suffered serious intestinal injuries, including loss of digestive tract functioning.
Jury verdict of $8.8 million on behalf of a client who sustained a traumatic brain injury in a motor vehicle crash that resulted from another driver's negligence.
Settlement of $2.5 million on behalf of two deceased children who died after a truck with a defective filler neck system and gas cap caught fire.
These are just some of the settlements and jury verdicts that our lawyers have secured on behalf of our injured clients. At Greene, Broillet & Wheeler, LLP, our legal team understands the serious impact that catastrophic injuries can have on accident victims and their loved ones. We can review your case, explain all of your legal options to you, and if we take your case we can use our resources to pursue maximum compensation for your injuries.
Contact Us for Help with Your Personal Injury Case
Choosing the wrong lawyer to represent you in your case can lead to lost compensation—and victims of serious injuries, who are facing millions of dollars in expenses, need every cent. Unfortunately, the law only gives you one opportunity to seek monetary redress for serious injuries sustained in an accident. Therefore, when you hire a law firm or lawyer, you want someone advocating for you with the necessary knowledge, experience, and commitment to excellence to obtain the full compensation you need.
Knowledge and experience – Many lawyers do not have the knowledge or experience to effectively handle catastrophic personal injury cases. Some lawyers settle too quickly and do not take any cases to trial. Although settling a case may be the best option available under some circumstances, at Greene, Broillet & Wheeler, LLP, we are not afraid to take a serious accident case to trial. Given our strong track record of success, insurance companies are more likely to take our cases seriously and offer our clients favorable compensation from the beginning.
Awards and honors – When you sustain serious injuries in an accident caused by someone else's negligence, you want a strong legal team that has earned more multimillion-dollar results than any other California law firm. At Greene, Broillet & Wheeler, LLP, we have earned the distinction of being ranked#1 in Personal Injury in California in 2008 and 2010 (the last year such rankings were published) by Best Lawyers in America and as a Tier 1 firm in Los Angeles Personal Injury by U.S. News - Best Lawyers® "Best Law Firms" every year since 2011. The National Law Journal has also rated us as one of the best plaintiff law firms in the country.
A Catastrophic Injury Case Will Change Your Life
When someone else's negligence causes you or a loved one to suffer catastrophic injuries, a lifetime of medical care, treatment, and rehabilitation may result, costing millions of dollars. You deserve to recover compensation, not only for your injuries, but also for the pain and suffering and trauma that you have gone through. You may also be eligible for compensation for future medical procedures related to your accident.
Catastrophic injuries that your personal injury case may compensate you for include:
Brain injuries – Traumatic brain injuries can occur in a motor vehicle accident, boating accident, or slip-and-fall accident, among others. These injuries occur when the accident victim sustains a blow to the head, or strikes his or her head on something, causing the brain to hit the inside of the skull. This impact can cause the brain's axons and neurons—the brain's "internal wiring"—to malfunction. The resulting problems may include partial or permanent memory loss, inability to function, comas, and even death, depending upon the size and scope of the impact.
Spinal cord injuries – Spinal cord injuries can occur from a serious car or motorcycle accident. These injuries may result in full or partial paralysis, as well as an inability to function or care for oneself.
Burn injuries – Burn injuries can occur in a serious motor vehicle collision, such as when a car catches fire or a product malfunctions. Treating a severe burn injury may involve painful and costly skin grafting, resulting in long periods in a burn ward.
Amputations – In some serious accidents, the accident victim may lose a limb or injure it so severely that it requires amputation. Amputation victims may require ongoing medical care, as well as the need for a prosthetic limb to function.
If you are suffering from a catastrophic injury like one of those listed above, contact Greene, Broillet & Wheeler, LLP, as soon as possible.
Types of Personal Injury Cases We Handle
Some types of catastrophic personal injury cases we regularly handle include:
Car and truck accidents – When a careless, reckless, or distracted car or truck driver collides with your vehicle, especially in a head-on collision, you can often hold the negligent driver and/or his employer (if the driver was in the course and scope of employment) accountable for your injuries. The same holds true for the vehicle owner.
Slip-and-fall accidents – Property owners and business owners have a duty to maintain their property and to warn of known defects. When those defects cause you to suffer a serious injury, you may be able to seek compensation.
Boating accidents – Boat operators have a duty to follow the rules of the water and to operate their watercraft in a careful and safe manner. When they fail to do so and cause you serious injuries, you may have legal recourse.
Product defects – Product manufacturers, designers, and distributors have a duty to ensure that their products are safe for consumer use. They also have a duty to ensure that products, including drugs, are properly tested before they make them commercially available. When manufacturers, designers, and distributors fail in this regard, they can and should be held accountable for serious injuries that result.
We also represent people in public transportation accidents (including bus and school bus crashes), aviation and helicopter accidents, and victims of nursing home abuse and construction accidents.
Depending upon your circumstances, you could recover compensation for medical damages, lost wages, and lost earning capacity, as well as damages for permanent disfigurement and permanent disability. If a loved one died as a result of someone else's negligence, you may pursue a wrongful death claim.
Call Our Knowledgeable Ventura Personal Injury Lawyers Today
If you or a loved one suffered a catastrophic injury in Ventura, please call Greene Broillet & Wheeler today to schedule a free consultation and case evaluation. You can reach us at (866) 224-3861, or contact us online.
HELPING OUR CLIENTS TELL THEIR STORY & GET THE COMPENSATION THEY DESERVE
Named in U.S. News - Best Lawyers® "Best Law Firms," Greene Broillet & Wheeler, LLP ranks as Tier 1 Personal Injury firm in Los Angeles.

Founding partners Browne Greene and Bruce A. Broillet are both members of the exclusive invite-only Inner Circle of Advocates, as two of the top 100 plaintiff trial lawyers in America.

All of our attorneys are proud to be active members of the Los Angeles County Bar Association or LACBA.

Many firm members have been honored by the Consumer Attorneys of California, including Browne Greene, Christine Spagnoli, and Bruce Broillet, recipients of the Marvin E. Lewis Award. In addition, attorneys Bruce Broillet, Scott Carr, Molly McKibben, and Tobin Lanzetta has been honored with the Consumer Attorney of the Year Award.

All 15 of our attorneys have been selected to Best Lawyers® after an extensive peer review process.

Our attorneys were featured in TopVerdict for having one of the Top 10 Wrongful Death Verdicts in California in 2019, with $15 million won for the plaintiff in Keck v. Bel-Air Bay Club.

Our firm has more attorneys on the Super Lawyers® and Rising Stars lists than any other law firm in Southern California, with 15 members selected.

Several partners are active members in the Consumer Attorneys Association of Los Angeles, with attorneys Browne Greene, Bruce Broillet, and Christine Spagnoli named "Trial Lawyer of the Year."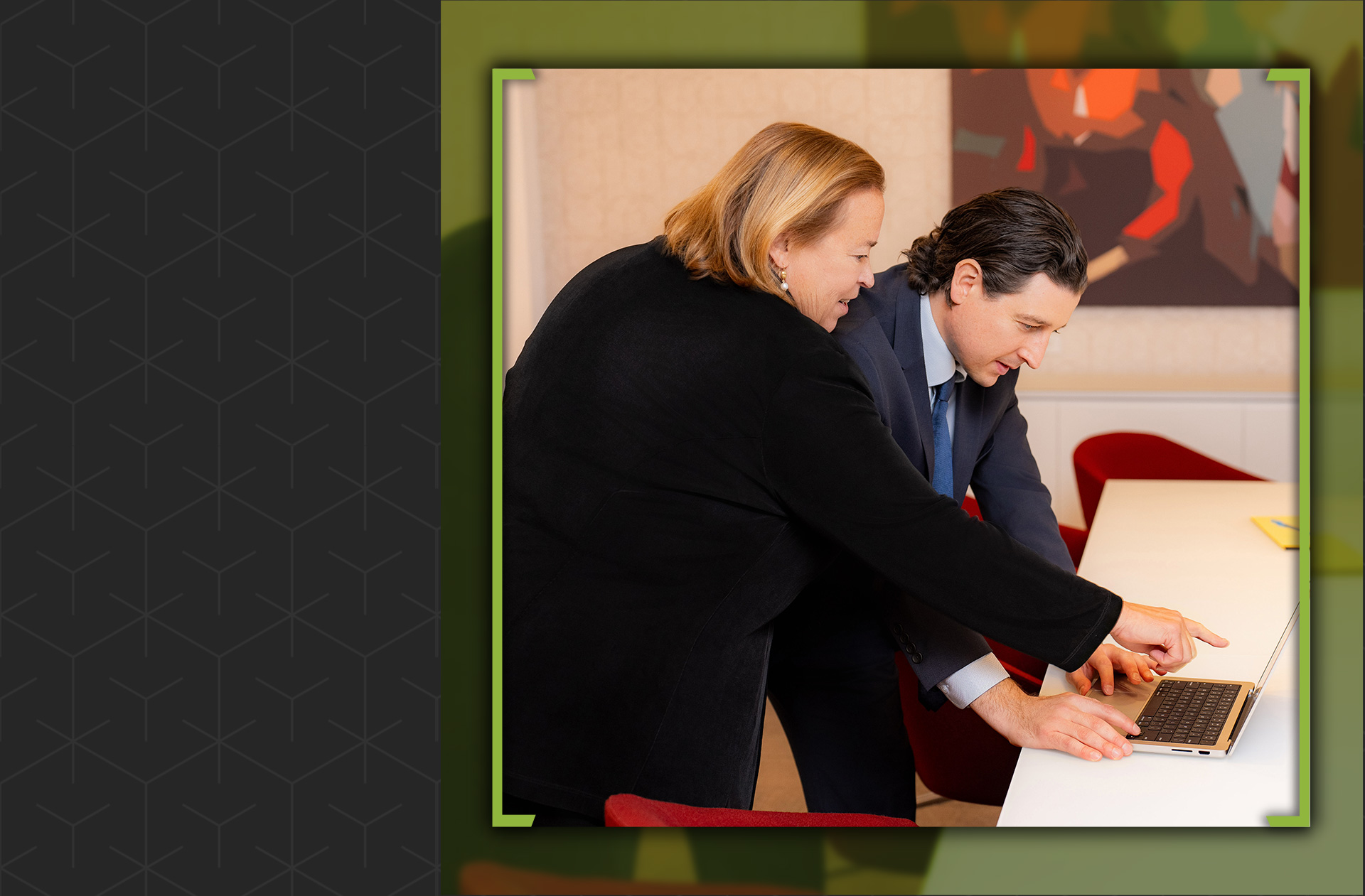 Decades of Legal Experience

Billions Recovered For Our Clients

We're Always Available For Our Clients & Offer Free Consultations

We've Taken On Some of The Largest Corporations & Insurance Agencies
Billions Recovered
Schedule a Free Consultation at

(866) 634-4525