Truck Accidents
At Greene Broillet & Wheeler, our seasoned team of professionals have over 100 years of combined legal experience handling complex legal matters.
Santa Monica Truck Accident Lawyers
Greene Broillet & Wheeler Are Ready to Fight for You
If you were injured in a truck accident, you deserve to be compensated for your injuries and other losses. At Greene Broillet & Wheeler, our Santa Monica truck accident attorneys are dedicated to helping you obtain the compensation you need to recover from your injuries. We know how difficult it is to recover from a serious accident, which is why we are here to help.
---
Call (866) 634-4525 or fill out our online contact form to request a free case evaluation.
---
What is a Truck Accident?
A truck accident occurs when a truck collides with another vehicle or an individual on the road. These accidents are often severe and can result in serious injuries or death. Trucks are much larger than most other vehicles on the road, which means they can cause severe damage when they collide with smaller cars or motorcycles.
Common types of truck accidents include:
Rear-end collisions: These accidents occur when a truck collides with the vehicle in front of it. The momentum and stopping distance of trucks make them prone to rear-ending smaller vehicles, especially in situations where sudden braking is required.
Head-on collisions: When a truck collides head-on with another vehicle, the impact can be catastrophic due to the high energy involved. These accidents can occur when a truck crosses the centerline or drives the wrong way on a divided highway.
Wide-turn accidents: Trucks often need to swing wide to make a turn, which can lead to collisions with vehicles in adjacent lanes or pedestrians on sidewalks.
Jackknife accidents: Jackknifing happens when the trailer of a truck swings out to one side, forming a "V" shape with the cab. This usually occurs when the trailer skids or loses traction, often due to slippery roads or abrupt braking.
Rollover accidents: Trucks have a higher center of gravity, making them more susceptible to rolling over during sharp turns or when the driver loses control. Overloaded or improperly loaded cargo can also contribute to rollover accidents.
Blind-spot accidents: Large trucks have significant blind spots around their sides and rear, making it challenging for truck drivers to see smaller vehicles. When a truck changes lanes or turns without checking blind spots thoroughly, it can lead to accidents with vehicles in those areas.
Underride accidents: These accidents occur when a smaller vehicle slides underneath the rear or side of a truck. This can happen during sudden stops, often resulting in severe damage to the smaller vehicle and its occupants.
Tire blowouts: Truck tires under excessive stress can experience blowouts, which can cause the driver to lose control of the vehicle, leading to accidents on the road.
Turning accidents: Trucks require more space to make turns, especially when turning right. Improper turning maneuvers can result in collisions with vehicles, pedestrians, or objects in the vicinity.
Runaway trailer accidents: When a trailer becomes detached from the truck due to equipment failure or improper hitching, it can lead to a runaway trailer accident, posing a significant hazard to other road users.
Who is Responsible for Truck Accidents?
In a truck accident, several parties may be held liable depending on the specific circumstances of the collision. Liability refers to legal responsibility for the accident and its consequences.
The potential parties who can be held responsible for a truck accident include:
Truck Driver: The truck driver can be held liable if their negligent actions, such as speeding, distracted driving, driving under the influence, or violating traffic laws, caused the accident.
Trucking Company: The trucking company that employs the truck driver may also be held liable in certain situations. If the company failed to properly train the driver, conducted inadequate background checks, encouraged or allowed violations of hours-of-service regulations, or neglected to maintain the truck properly, they might share responsibility for the accident.
Truck Owner: If the truck involved in the accident is not owned by the trucking company but leased or owned by another entity, such as an individual or a separate company, the owner could be held liable if their negligence, such as poor maintenance or faulty equipment, contributed to the accident.
Freight or Cargo Loader: In some cases, the entity responsible for loading the cargo onto the truck may be held liable if improper loading led to the accident. Overloading or unevenly distributing the cargo can affect the truck's stability and lead to accidents.
Maintenance Provider: If the truck's maintenance was outsourced to a third-party company, and negligence in maintenance (e.g., failure to inspect or repair critical components) played a role in the accident, the maintenance provider could be held liable.
Vehicle Manufacturer: If the accident occurred due to a defect in the truck's design or manufacturing that the manufacturer should have reasonably foreseen, the manufacturer may be held liable under product liability laws.
Government Entities: In some cases, government entities might share liability if the accident resulted from poor road conditions, inadequate signage, or other hazards that they should have addressed.
Other Negligent Drivers: If the truck accident was a result of the negligence of another driver, they could be held liable for their actions, especially if they violated traffic laws or contributed to the circumstances leading to the accident.
Liability in truck accidents can be a complex matter, often involving thorough investigations, expert testimonies, and legal representation. Each case is unique, and the extent of liability for each party will vary based on the specific facts and evidence surrounding the accident.
If you are involved in a truck accident, it's essential to consult with an experienced truck accident attorney at Greene Broillet & Wheeler, LLP. We can help determine who may be held liable and guide you through the legal process.
---
Contact us today at (866) 634-4525 to schedule a free consultation.
---
HELPING OUR CLIENTS TELL THEIR STORY & GET THE COMPENSATION THEY DESERVE
Named in U.S. News - Best Lawyers® "Best Law Firms," Greene Broillet & Wheeler, LLP ranks as Tier 1 Personal Injury firm in Los Angeles.

Founding partners Browne Greene and Bruce A. Broillet are both members of the exclusive invite-only Inner Circle of Advocates, as two of the top 100 plaintiff trial lawyers in America.

All of our attorneys are proud to be active members of the Los Angeles County Bar Association or LACBA.

Many firm members have been honored by the Consumer Attorneys of California, including Browne Greene, Christine Spagnoli, and Bruce Broillet, recipients of the Marvin E. Lewis Award. In addition, attorneys Bruce Broillet, Scott Carr, Molly McKibben, and Tobin Lanzetta has been honored with the Consumer Attorney of the Year Award.

All 15 of our attorneys have been selected to Best Lawyers® after an extensive peer review process.

Our attorneys were featured in TopVerdict for having one of the Top 10 Wrongful Death Verdicts in California in 2019, with $15 million won for the plaintiff in Keck v. Bel-Air Bay Club.

Our firm has more attorneys on the Super Lawyers® and Rising Stars lists than any other law firm in Southern California, with 15 members selected.

Several partners are active members in the Consumer Attorneys Association of Los Angeles, with attorneys Browne Greene, Bruce Broillet, and Christine Spagnoli named "Trial Lawyer of the Year."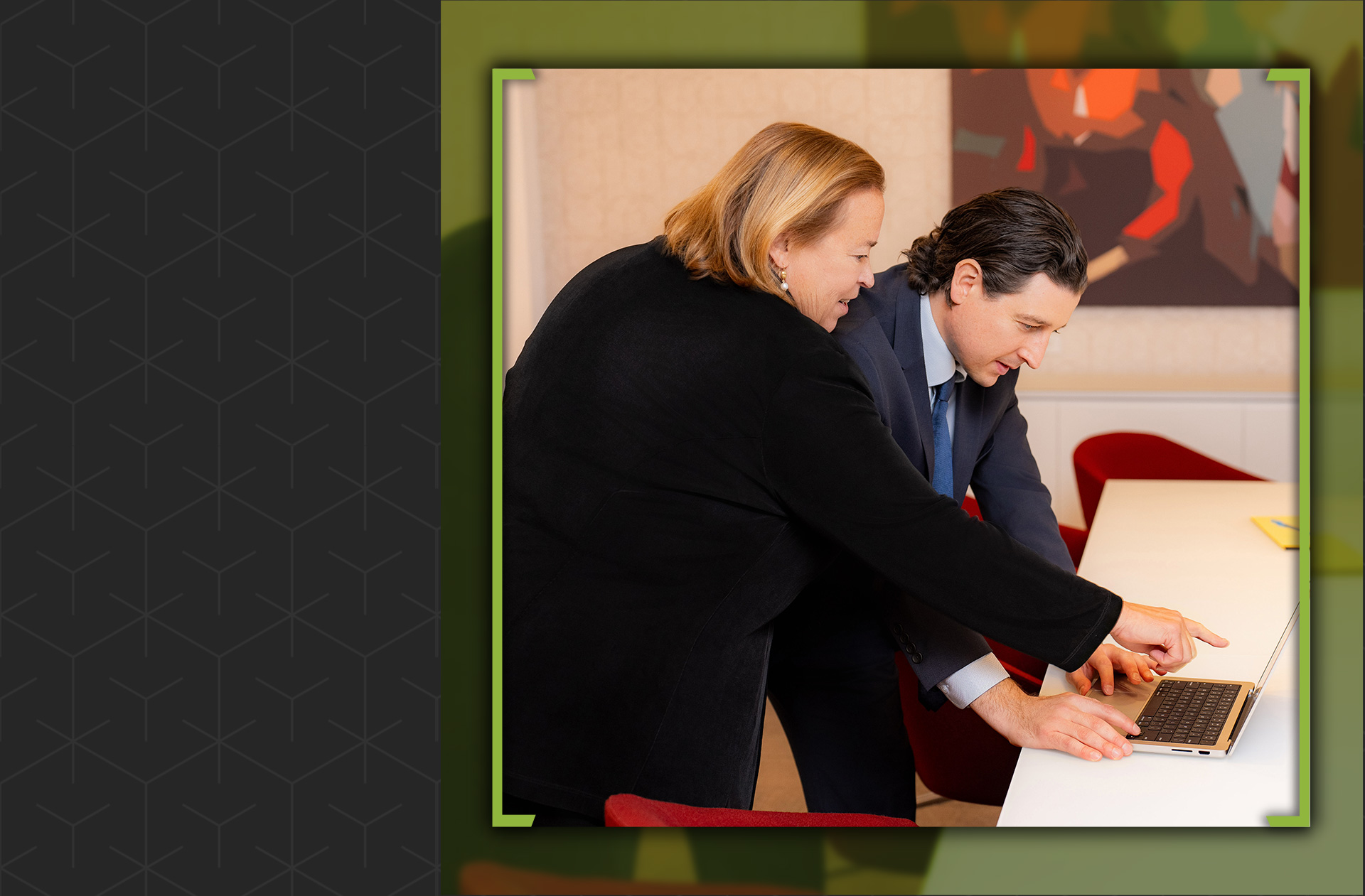 Decades of Legal Experience

Billions Recovered For Our Clients

We're Always Available For Our Clients & Offer Free Consultations

We've Taken On Some of The Largest Corporations & Insurance Agencies
Billions Recovered
Schedule a Free Consultation at

(866) 634-4525