Santa Monica
At Greene Broillet & Wheeler, our seasoned team of professionals have over 100 years of combined legal experience handling complex legal matters.
Santa Monica Personal Injury Lawyers
Representing Victims of Catastrophic Injures in Santa Monica
Catastrophic personal injuries can come in many forms. Some injuries involve paralysis and traumatic brain injuries, while others involve lost limbs or serious burns that require many years of expensive medical treatment.
At the Santa Monica law firm of Greene, Broillet & Wheeler, our compassionate legal team understands the pain, suffering, and losses that often occur after a catastrophic injury sustained in an accident. We have built a reputation for taking on—and winning—serious injury cases that have resulted in multimillion-dollar jury verdicts and settlement awards for our clients.
When it comes to catastrophic injury cases, the responsible party's insurance company is usually not interested in doing the right thing. Its only concern is trying to settle your case for as little as possible. Our strong reputation as powerful advocates precedes us, and the insurance companies know that we are not afraid to take a serious case to trial if liable parties will not offer appropriate compensation.
To learn more about how we may help you or your loved one obtain monetary compensation for serious injuries, give us a call today at (866) 634-4525 or contact us online.
A Multi-Million Dollar Track Record of Success
At Greene, Broillet & Wheeler, we handle catastrophic injury cases every day. The results speak for themselves:
$32.5 million personal injury settlement for the passenger of a motor vehicle accident who suffered severe intestinal injuries after a serious accident
$10 million personal injury settlement on behalf of a motor vehicle passenger who suffered a traumatic brain injury when another driver negligently broadsided her mother's vehicle
$2 million personal injury settlement obtained when the accident victim suffered severe burn injuries caused by a defective vehicle filler neck system and vehicle frame
$1 million jury verdict obtained in a rear-end motor vehicle collision case where the driver suffered injuries to his spinal cord after previously undergoing a spinal fusion surgery
Although this is not an exhaustive list of the favorable settlements and jury verdicts we have obtained for our clients, it represents our commitment to excellence, as well as the careful attention we devote to all of our personal injury clients and their cases.
Our scope of representation is not limited to cases involving defective products and negligent drivers. We also represent clients who were seriously injured in slip and fall accidents, bicycle and motorcycle accidents, aviation accidents, and boating accidents, among others. At Greene, Broillet & Wheeler, you can rest assured your case will receive the thorough, personal attention it deserves.
The Green, Broillet & Wheeler Difference
Not all personal injury lawyers are the same. When lawyers settle all of their cases, insurance companies are less likely to take them seriously, and this often results in a low settlement offer. At Greene, Broillet & Wheeler, our legal team handles catastrophic personal injury cases, and we do not shy away from litigating these cases and taking them to trial. Our fierce advocacy skills, combined with our successful record, significantly increase your chances of obtaining a favorable result in your case.
For example, one of the first steps in a personal injury claim is to determine the at-fault person or persons. At Greene, Broillet & Wheeler, we have an experienced team of experts and accident reconstructionists we can call on when appropriate. An accident reconstructionist can especially help when it comes to figuring out who or what caused the accident that left you injured—and how the accident occurred. This, in turn, can convince opposing counsel that our case is too strong to fight.
Given our excellent track record, it is no wonder that the National Law Journal rated Greene, Broillet & Wheeler one of the best plaintiff law firms in the United States. Our firm also earned distinction in 2008 and 2010 (the last year such rankings were published) as #1 in Personal Injury in California by Best Lawyers in Americaand rated Tier 1 in Personal Injury in U.S. News-Best Lawyers Los Angeles rankings every year since 2011.
Personal Injuries Sustained in Serious Accidents
Catastrophic injuries leave an impact not just on the accident victim, but also on the victim's loved ones. In addition to the high medical bills and lost wages that often come with catastrophic injuries, accident victims will likely need future medical procedures, including surgeries, as well as around-the-clock care and treatment. These services can come with million-dollar price tags. If you have suffered a catastrophic injury that resulted from someone else's negligence, you deserve to recover enough compensation to pay for all of those expenses.
You may also pursue compensation for your inability to work in the future, as well as for your pain, suffering, lost use of a body part, and lost enjoyment of life stemming from your injuries.
Some common examples of catastrophic injury cases we handle include:
Traumatic brain injuries – A traumatic brain injury occurs when the head is violently shaken. If a motorcycle accident victim falls and strikes the ground hard enough, even a helmet may not entirely prevent a traumatic brain injury. A traumatic brain injury could cause memory loss, severe changes in mood or personality and, in the worst case scenario, a complete inability to move or function. The effects of a traumatic brain injury often depend on the force and location of the trauma.
Paralysis and spinal cord injuries – A spinal cord injury can occur when the accident victim's spinal column sustains an impact or extends beyond its normal limits. When this occurs, the accident victim may suffer full or partial paralysis and other serious nerve injuries. From that point forward, the accident victim may find it difficult—even impossible—to perform daily living tasks and care for himself or herself.
Serious burns – An accident victim can suffer serious burns in a car accident, while on the job, or when a defective product catches fire. Treating a burn injury may require repeated surgeries, and painful skin grafting, not to mention a high risk of serious infection and unsightly scarring or disfigurement.
Loss of a limb – A serious accident could crush or sever the accident victim's limb, resulting in the need for amputation. An amputation can turn an accident victim's world upside down and may result in a lifetime of medical care, vocational rehabilitation, or a complete inability to work or live on one's own. The accident victim may also require a prosthetic limb.
If you or someone you love sustained a catastrophic injury as a result of someone else's negligence, call Greene, Broillet & Wheeler today.
Filing a Personal Injury Claim in Santa Monica
Greene Broillet & Wheeler represents seriously injured clients in the following types of cases, among others:
Motor vehicle accidents – Where a negligent driver causes or contributes to a serious accident that results in catastrophic injuries
Premises accidents – Where a property owner or business owner fails to keep property safe for the benefit of patrons or other visitors
Bicycle and motorcycle accidents – Where another driver negligently fails to see or appreciate a cyclist on the road and negligently collides with the cyclist, resulting in a catastrophic injury
Boating accidents – Where a negligent or intoxicated boat operator causes a boat to collide with another watercraft or a stationary object, resulting in serious injuries and damages
Defective products – Where improperly designed, manufactured, or distributed products lead to malfunctions and serious injuries to the consumer
Wrongful death – Where an accident results in the accident victim's untimely death
Talk to Our Skilled Santa Monica Injury Lawyers Today
Insurance companies are not in the business of compensating innocent victims of catastrophic injuries. Unfortunately, these companies are usually most interested in looking out for themselves and their bottom lines. If you suffered serious injuries at the hands of a reckless or negligent third party, look no further than Greene, Broillet & Wheeler for assistance with your claim. We know how to take on insurance companies—and we have the track record to prove it.
To schedule a free consultation and case evaluation with a Santa Monica personal injury attorney, call Greene, Broillet & Wheeler today at (866) 634-4525 or contact us online.
HELPING OUR CLIENTS TELL THEIR STORY & GET THE COMPENSATION THEY DESERVE
Named in U.S. News - Best Lawyers® "Best Law Firms," Greene Broillet & Wheeler, LLP ranks as Tier 1 Personal Injury firm in Los Angeles.

Founding partners Browne Greene and Bruce A. Broillet are both members of the exclusive invite-only Inner Circle of Advocates, as two of the top 100 plaintiff trial lawyers in America.

All of our attorneys are proud to be active members of the Los Angeles County Bar Association or LACBA.

Many firm members have been honored by the Consumer Attorneys of California, including Browne Greene, Christine Spagnoli, and Bruce Broillet, recipients of the Marvin E. Lewis Award. In addition, attorneys Bruce Broillet, Scott Carr, Molly McKibben, and Tobin Lanzetta has been honored with the Consumer Attorney of the Year Award.

All 15 of our attorneys have been selected to Best Lawyers® after an extensive peer review process.

Our attorneys were featured in TopVerdict for having one of the Top 10 Wrongful Death Verdicts in California in 2019, with $15 million won for the plaintiff in Keck v. Bel-Air Bay Club.

Our firm has more attorneys on the Super Lawyers® and Rising Stars lists than any other law firm in Southern California, with 15 members selected.

Several partners are active members in the Consumer Attorneys Association of Los Angeles, with attorneys Browne Greene, Bruce Broillet, and Christine Spagnoli named "Trial Lawyer of the Year."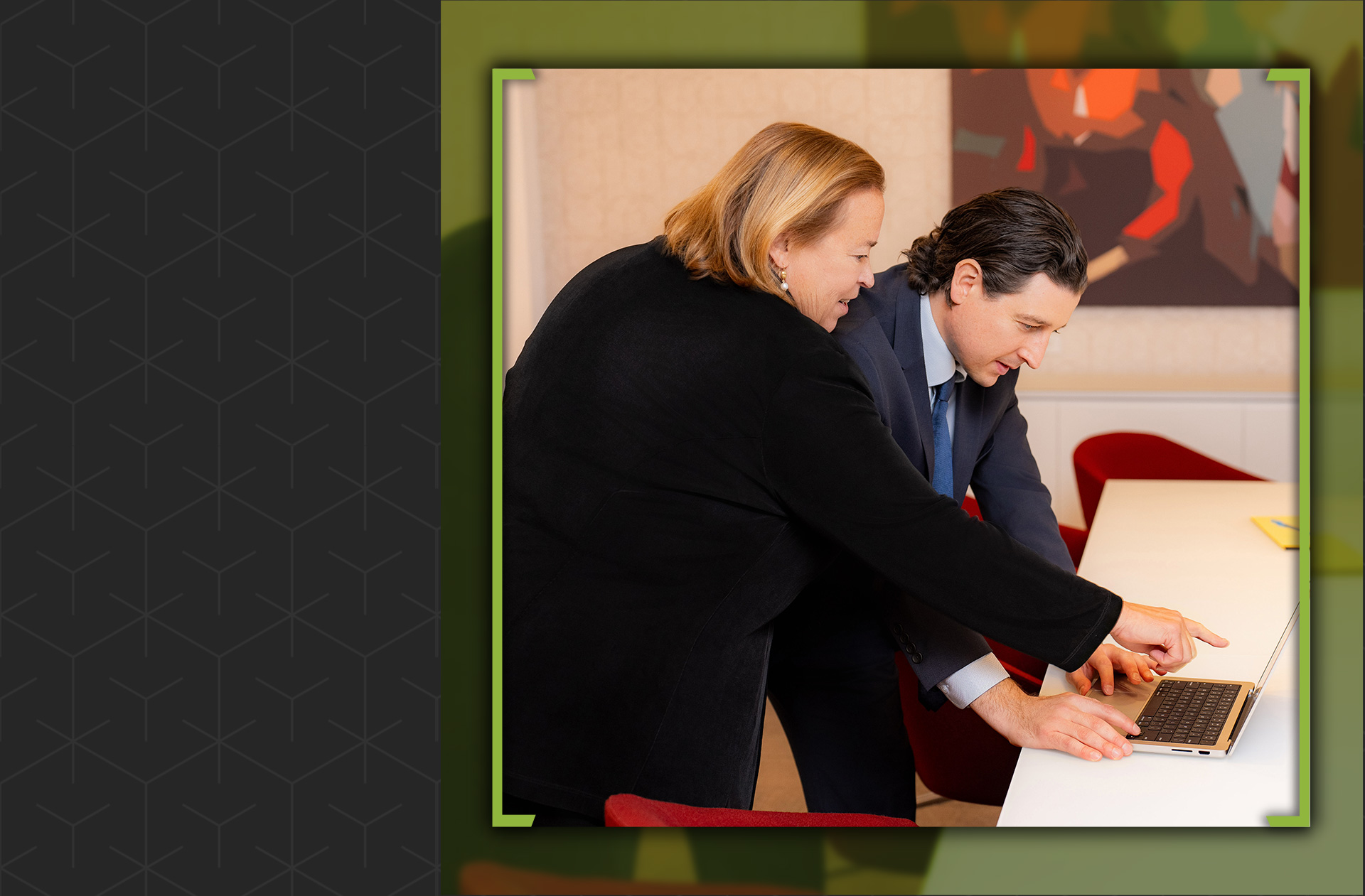 Decades of Legal Experience

Billions Recovered For Our Clients

We're Always Available For Our Clients & Offer Free Consultations

We've Taken On Some of The Largest Corporations & Insurance Agencies
Billions Recovered
Schedule a Free Consultation at

(866) 634-4525