Brain Injury Lawyer
At Greene Broillet & Wheeler, our seasoned team of professionals have over 100 years of combined legal experience handling complex legal matters.
San Bernardino Brain Injury Attorneys
Helping Victims Recover Compensation for TBIs
Nearly 1.5 million Americans suffer from a traumatic brain injury, also known as a TBI, every year. This essentially translates into a traumatic brain injury every 21 seconds.
Traumatic brain injuries sustained in a serious car accident or other catastrophic accident can result in a lifetime of pain, suffering, and millions of dollars in expenses. The worst traumatic head injuries can result in a permanent coma or death. Their ultimate effects are not always immediately known or apparent. Sometimes, these injuries take days or even weeks to manifest.
In cases filed in San Bernardino, Greene, Broillet & Wheeler regularly handles personal injury cases that involve traumatic brain injuries. Our compassionate legal team fully comprehends both the short- and long-term impacts these injuries can have on an accident victim's overall health and well-being.
We have obtained numerous seven- and eight-figure awards—both via settlement and jury verdict—on behalf of injured clients who sustained serious head injuries—more than any other California law firm. In addition, our firm is rated one of the top plaintiff's law firms in the United States by the National Law Journal Moreover, in 2008 and 2010, we were rated as #1 in Personal Injury in California by Best Lawyers in Americaand rated Tier 1 in Personal Injury in U.S. News-Best Lawyers Los Angeles rankings every year since 2011.
To find out how our skilled legal team might assist you or your loved one, please give us a call today at (866) 634-4525 or contact us online.
Successful Settlements and Jury Verdicts
Just some of the favorable results we've obtained for TBI victims include:
Settlement for $10 million – A motor vehicle passenger suffered a traumatic brain injury in a broadside collision that another driver caused.
Jury verdict for $8.8 million – A teenage girl sustained a traumatic brain injury in a motor vehicle accident while on her way to a 4H camping trip.
Settlement for $7 million – A man sustained a severe head injury (and ultimately had to have his left arm amputated) after another driver caused a motor vehicle collision.
Confidential settlement – A defective airbag deployed, which resulted in traumatic brain injury for a 22-year-old accident victim, leaving the victim in a permanent vegetative state.
These verdicts and settlements, among others, demonstrate our commitment to excellence and the skill with which we litigate and try serious head injury cases. At Greene, Broillet & Wheeler we make it our priority to pursue the maximum compensation available on your behalf.
Why Hire an Attorney for Your Traumatic Brain Injury Case?
There is no shortage of personal injury and traumatic brain injury lawyers who handle cases in the greater San Bernardino area. Choosing an inexperienced lawyer to represent you, however, can prove an expensive mistake—and you only receive one chance to obtain damages in a traumatic brain injury case. Consider the skilled legal team at Greene, Broillet & Wheeler for:
Our experience – Some personal injury lawyers shy away from taking matters to trial, instead choosing to settle all of their cases outside of court. However, our lawyers have experience not just negotiating settlements in traumatic brain injury cases but taking them to trial and obtaining seven- and eight-figure verdicts for our clients. With this track record of success, opposing counsel is more likely to take the case seriously from the get-go—and offer reasonable and fair monetary compensation as a result.
Our connections – Traumatic brain injury cases typically require expert testimony to obtain the compensation our clients need to pay for their treatment. These experts include doctors and other healthcare providers who can causally relate the traumatic brain injury to the accident. These experts may also speak to the likelihood (and possible costs) of future related medical treatments, counseling, and physical therapy, as well as the likelihood of permanence. Given that our law firm handles countless catastrophic personal injury cases, we have many expert contacts who can assist with proving damages in appropriate cases.
Let the skilled lawyers at Greene, Broillet & Wheeler put our knowledge, skills, and connections to the test in helping you pursue maximum compensation for your serious head injury.
What Is a Traumatic Brain Injury?
Traumatic brain injuries result from severe force or trauma to the accident victim's head, causing the brain to strike the inside of the skull and damage the brain's axons and neurons. The force of this impact can also cause serious, permanent damage to the victim's ability to live and function normally.
Types of Traumatic Brain Injuries
Traumatic brain injuries can cause outrageous medical bills, past and future lost earnings, permanent inability to work, pain and suffering, and lifetime care costs, among other noteworthy damages. In some instances, traumatic brain injury victims may need to spend the rest of their lives in nursing homes or assisted living facilities. This lifetime of care can result in millions of dollars in damages—all of which a victim might recover if a negligent act caused the TBI.
Common examples of traumatic brain injury cases we handle include:
Brain contusion – Bleeding inside the skull can cause pressure on the brain and require surgery.
Diffuse axonal injury – A diffuse axonal injury comes from force severe enough to cause serious and potentially fatal tears in the brain's connections.
Penetrating head injury – An object that strikes the accident victim's head and penetrates both the brain and the skull can result in blood clots, severe bleeding, and disrupted oxygen to various regions of the brain, and can result in death if not addressed immediately.
Effects of Traumatic Brain Injuries
Traumatic brain injuries can result in both short- and long-term effects. These effects depend primarily on the amount of force the accident victim sustains. Short-term symptoms of a traumatic brain injury may include loss of memory, mild confusion, disorientation, and headaches. Long-term symptoms may include memory loss, coma or permanent vegetative state, and paralysis. Generally speaking, the longer a serious head injury goes untreated, the more likely it will result in permanent injuries and ongoing symptoms.
Accidents that Cause Serious Head Injuries
To recover compensation, the accident victim must show that the injuries resulted from someone else's negligence. Accidents that may result in serious head injuries include:
Motor vehicle accidents (especially head-on or rear-end collisions)
Motorcycle and bicycle accidents (especially where riders and passengers are thrown off their bikes)
Slip and fall accidents that occur on someone else's property
Workplace accidents
Boating accidents (especially where the accident victim falls overboard and strikes the watercraft or something else in the water, or is deprived of oxygen for an extended time)
At Greene, Broillet & Wheeler, our knowledgeable legal team can evaluate your case and determine if you have a viable claim.
Contact Our Experienced San Bernardino Brain Injury Lawyers Today
A traumatic brain injury can result in a lifetime of pain and suffering. If you or a loved one sustained a serious head injury in an accident caused by another's negligence, the experienced attorneys at Greene, Broillet & Wheeler may be able to help. Our legal team prides itself on providing experienced, knowledgeable, and skillful representation for those suffering from catastrophic injuries.
To schedule a free consultation and case evaluation with our San Bernardino brain injury lawyers, please call us today at (866) 634-4525 or contact us online.
HELPING OUR CLIENTS TELL THEIR STORY & GET THE COMPENSATION THEY DESERVE
Named in U.S. News - Best Lawyers® "Best Law Firms," Greene Broillet & Wheeler, LLP ranks as Tier 1 Personal Injury firm in Los Angeles.

Founding partners Browne Greene and Bruce A. Broillet are both members of the exclusive invite-only Inner Circle of Advocates, as two of the top 100 plaintiff trial lawyers in America.

All of our attorneys are proud to be active members of the Los Angeles County Bar Association or LACBA.

Many firm members have been honored by the Consumer Attorneys of California, including Browne Greene, Christine Spagnoli, and Bruce Broillet, recipients of the Marvin E. Lewis Award. In addition, attorneys Bruce Broillet, Scott Carr, Molly McKibben, and Tobin Lanzetta has been honored with the Consumer Attorney of the Year Award.

All 15 of our attorneys have been selected to Best Lawyers® after an extensive peer review process.

Our attorneys were featured in TopVerdict for having one of the Top 10 Wrongful Death Verdicts in California in 2019, with $15 million won for the plaintiff in Keck v. Bel-Air Bay Club.

Our firm has more attorneys on the Super Lawyers® and Rising Stars lists than any other law firm in Southern California, with 15 members selected.

Several partners are active members in the Consumer Attorneys Association of Los Angeles, with attorneys Browne Greene, Bruce Broillet, and Christine Spagnoli named "Trial Lawyer of the Year."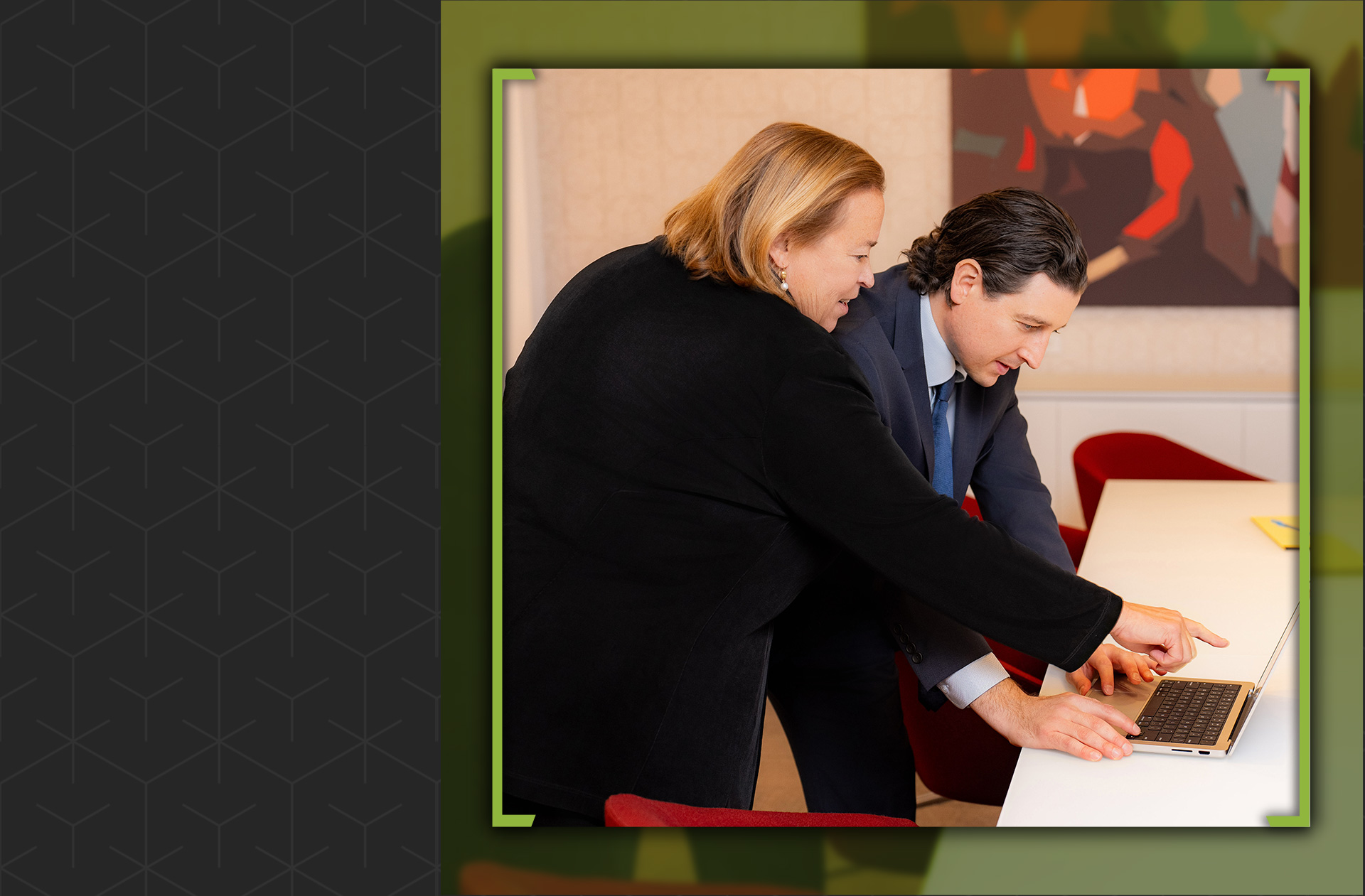 Decades of Legal Experience

Billions Recovered For Our Clients

We're Always Available For Our Clients & Offer Free Consultations

We've Taken On Some of The Largest Corporations & Insurance Agencies
Billions Recovered
Schedule a Free Consultation at

(866) 634-4525