San Bernardino
At Greene Broillet & Wheeler, our seasoned team of professionals have over 100 years of combined legal experience handling complex legal matters.
San Bernardino Personal Injury Attorneys
Helping Clients Recover Maximum Compensation for Their Injuries
San Bernardino County is proud of its commitment to community health and public safety to facilitate the "best life has to offer." However, motor vehicle fatalities in San Bernardino are almost 40% higher than the rest of California, and above the national average. Life-altering injuries and fatalities due to motor vehicle accidents, defective products, construction site accidents, and property dangers often occur due to the negligent, reckless, or criminal conduct of another.
At the nationally renowned California personal injury firm of Greene, Broillet & Wheeler, we know that a life-altering, catastrophic injury can cost you more than your health. You can lose your family, career, and freedom in the blink of an eye. We are committed to representing the victims of catastrophic injuries in San Bernardino. We've recovered billions of dollars in compensation from negligent parties to help ease the medical and financial burdens of life-altering injuries, and we're ready to do the same for you.
About Our Contingency Fee Policy: No Upfront Fees
Think about your own injury case. Are you able to work? Are you struggling with medical bills? What about your mortgage—are you able to pay it? On top of these financial burdens, how many catastrophically injured Californians can afford an expensive retainer, additional attorney's fees, and litigation expenses, especially against the State of California, San Bernardino County, and major corporations? The answer is, they often can't.
For this reason, we work on a contingency fee basis, meaning we front the costs of litigation and do not recover attorney's fees or expenses unless you recover damages for your injuries. For clients whose injuries require long-term care, we have the resources necessary to work with expert witnesses during extended litigation. Major corporations and resource-rich entities often prolong personal injury litigation to drain a plaintiff's resources and force early settlements for less than their victims deserve. We're not intimidated nor limited by these tactics at Greene, Broillet & Wheeler.
Proven Results Against Major Entities
Greene, Broillet & Wheeler has successfully recovered compensation from major entities, including the State of California, Aston Martin, Border Patrol, the Los Angeles Police Department, Toyota, McDonald's, T.J. Maxx, and major universities. The following are some examples of the successful recoveries we obtained for our clients:
$3.3 billion for injured Californians against major tobacco companies
$36.1 million against San Bernardino County after a bus struck a six-year-old child on her way to school and caused her disabling brain and spinal injuries
$78 million for employees injured on a construction site when they plunged six stories to the ground into a wet concrete tank
$73 million against the Ford Motor Company after a series of Ford vans rolled over due to tread separation from known defects not shared with consumers
$33 million against Budget Rent-A-Car and the Los Angeles Police Department for permanent injuries caused to a Miami doctor due to negligence and police misconduct
$20.7 million for a college student after she was sexually assaulted
$17.8 million for life-altering burn injuries after power lines resulted in an amputation.
More than $10 million against a homeowner's association and trucking company after a downed tree caused serious injuries to a reporter and her cameraman
$10 million for a client who suffered from a traumatic brain injury when an oncoming vehicle broadsided her mother while she was a passenger
$9 million against the state of California for improper highway design, resulting in spinal cord injuries to a 33-year-old man
$6 million against the city of Anaheim and other defendants after an overhead power line electrocuted a painter and caused severe third-degree thermal burns over more than half of his body
One recent verdict of $36.1 million against the city of San Bernardino and other defendants was in the case of Isabella Sanchez. Isabella, an elementary school student, was walking to school when she crossed Ninth Street mid-block to get to her bus stop, as many students did. As she was crossing the street, a vehicle struck her.
Ms. Sanchez was thrown 70 feet in the air and went into cardiac arrest. She suffered from multiple fractures and a severe traumatic brain injury that left her in a coma for three months. She now requires 24-hour care, but her family is able to afford her care thanks, in part, to the zealous advocacy of Greene, Broillet & Wheeler. We were able to show the jury that the bus company knew that young students crossed that dangerous intersection to get to their bus stop and no steps were taken to protect them.
Types of Catastrophic Injury Cases We Handle
At Greene, Broillet & Wheeler, we work with clients who are unlikely to make a full recovery and who require years of continued, specialized care. Many of our clients will never return to work, and assessing our clients' past, present, and future needs takes a dedicated team of medical, financial, and occupational experts.
Common catastrophic injury cases we handle include:
Amputations: Severe burns and crush injuries often necessitate amputations. Victims pried out of their vehicles by the Jaws of Life often suffer from leg crush injuries that require life-saving amputations. Electrocutions and major burn injuries can also result in deadened flesh and amputations. Once an extremity dies, surgeons must remove it before an infection sets in. We may be able to help you recover compensation for state-of-the-art prosthetics and occupational therapy if another's negligence resulted in an amputation.
Traumatic brain injuries: Brain injuries can consist of anything up to and including a permanent vegetative state. The area of your brain injury often dictates your symptoms. Some patients who suffer from a brain stem injury can no longer breathe on their own, while many others must relearn how to speak or walk. Your brain controls both voluntary and involuntary bodily functions, and there is no limit to the symptoms and side effects of a traumatic brain injury. Further, it is extremely difficult to determine a patient's long-term prognosis. Working closely with you, Greene, Broillet & Wheeler can determine the full extent of your damages.
Full thickness burns: Severe burn victims often require multiple surgeries, skin grafts, antibiotics, and advanced pain management to survive after a full thickness burn. Third and fourth degree burns often result from gas tank explosions, house fires, and electrocution. Full thickness burns destroy the victims' fat, bones, and muscles, often resulting in amputations. Burn victims are also at risk for infections and additional tissue death, meaning they must consider all future care needs during personal injury burn litigation.
Organ system dysfunction: Catastrophic injuries to your bowels, kidneys, bladder, lungs, and reproductive organs may result in organ failure, removal, and the need for a transplant. Your body is meant to function as a cohesive unit, and a serious injury to one organ system may cause damage to others. We recovered $32.5 million for our client after a catastrophic car accident caused severe internal injuries resulting in almost complete loss of bowel function.
Paralysis: Damage to your spinal cord after a traumatic event often results in paralysis below the area of damage. Paraplegia occurs when a spinal injury results in loss of function below your waist (typically in your legs), while quadriplegia occurs when you lose voluntary function below your neck. Patients suffering from paralysis are often bound to expensive wheelchairs and require assistive technology, 24-hour care, housing modifications, and specialized vehicles. This comes in addition to the millions of dollars in medical bills and lost wages often associated with paralysis.
Catastrophic accidents caused by the negligence, recklessness, or intentional conduct of another often involve multiple life-altering injuries. Head damage can result in both paralysis and a traumatic brain injury, while painful burns can result in infections and amputations. No two cases are the same, and the unique facts of your case will dictate compensation.
Fighting for Your Full Recovery in San Bernardino County
Many personal injury attorneys working on a contingency fee basis are tempted to settle catastrophic injury cases early. This reduces the overall expense of litigation, getting them paid more quickly. Clients suffering from a catastrophic injury are often struggling financially, and when they receive a seven-figure offer, they take it without a second thought.
While this is understandable, injury victims must consider their future needs, including lost earning capacity, lost fringe benefits, and lost retirement benefits. Furthermore, they need to consider the possibility of unanticipated medical complications and the likelihood that expensive future treatment will, in fact, improve the quality of life.
At Greene, Broillet & Wheeler, we fight for multi-million dollar recoveries because we consider all of our clients' anticipated needs after life-altering catastrophic injuries. To schedule your free consultation in San Bernardino, call us today at (866) 634-4525 or contact us online.
HELPING OUR CLIENTS TELL THEIR STORY & GET THE COMPENSATION THEY DESERVE
Named in U.S. News - Best Lawyers® "Best Law Firms," Greene Broillet & Wheeler, LLP ranks as Tier 1 Personal Injury firm in Los Angeles.

Founding partners Browne Greene and Bruce A. Broillet are both members of the exclusive invite-only Inner Circle of Advocates, as two of the top 100 plaintiff trial lawyers in America.

All of our attorneys are proud to be active members of the Los Angeles County Bar Association or LACBA.

Many firm members have been honored by the Consumer Attorneys of California, including Browne Greene, Christine Spagnoli, and Bruce Broillet, recipients of the Marvin E. Lewis Award. In addition, attorneys Bruce Broillet, Scott Carr, Molly McKibben, and Tobin Lanzetta has been honored with the Consumer Attorney of the Year Award.

All 15 of our attorneys have been selected to Best Lawyers® after an extensive peer review process.

Our attorneys were featured in TopVerdict for having one of the Top 10 Wrongful Death Verdicts in California in 2019, with $15 million won for the plaintiff in Keck v. Bel-Air Bay Club.

Our firm has more attorneys on the Super Lawyers® and Rising Stars lists than any other law firm in Southern California, with 15 members selected.

Several partners are active members in the Consumer Attorneys Association of Los Angeles, with attorneys Browne Greene, Bruce Broillet, and Christine Spagnoli named "Trial Lawyer of the Year."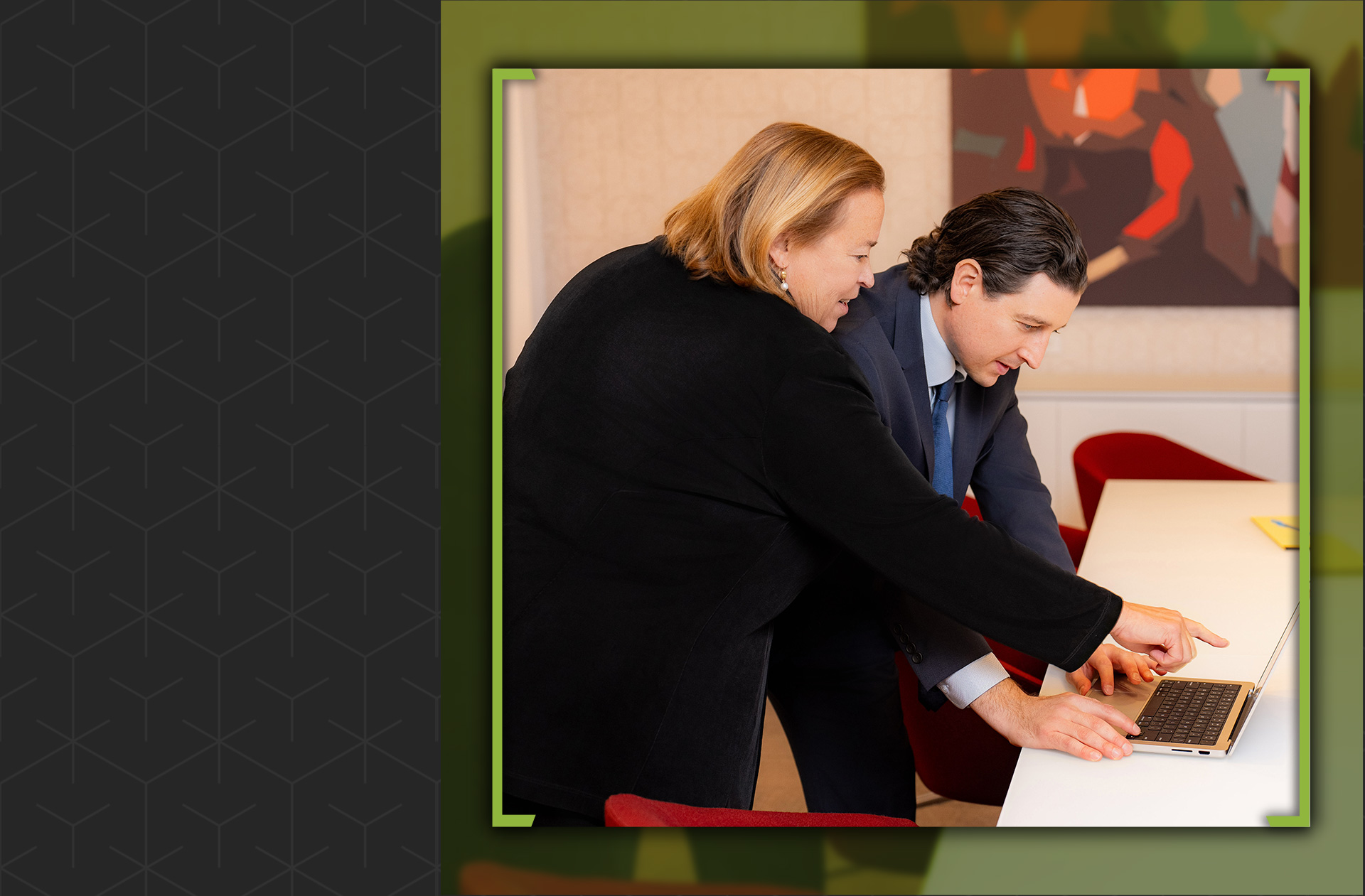 Decades of Legal Experience

Billions Recovered For Our Clients

We're Always Available For Our Clients & Offer Free Consultations

We've Taken On Some of The Largest Corporations & Insurance Agencies
Billions Recovered
Schedule a Free Consultation at

(866) 634-4525