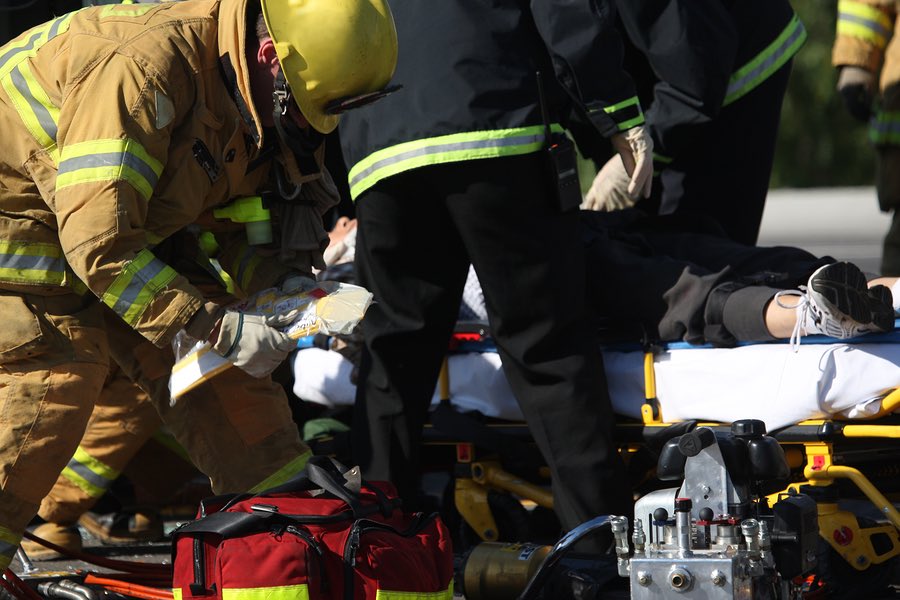 A horrific October 2016 trucking accident is a reminder that the trucking industry requires careful oversight. Catastrophic injuries are all too common when passenger vehicles and big rigs collide. Accident victims can suffer broken bones, burns, cuts, and spinal cord injuries. In severe accidents, drivers and their passengers might die. In these tragic situations, California law may entitle surviving family members to bring wrongful death lawsuits for compensation.
Not Enough Sleep
According to federal trucking regulations, truckers cannot drive more than 70 hours in a week or more than 11 hours after 10 consecutive hours off. The federal government adopted these regulations as a response to increased trucking fatalities in the late 1990s.
Unfortunately, inadequate sleep allegedly caused a horrific October 2016 trucking accident. According to a news account, Bruce Guilford of Georgia stopped his big rig on Interstate 10 approximately 100 miles from Los Angeles. Although Guilford stopped because of utility work, he allegedly fell asleep and failed to move his rig once the road had cleared. As a result, a tour bus carrying gamblers back to Los Angeles plowed into the back of his rig while traveling at 76 miles per hour.
The force was so severe that the rig ended up 15 feet into the bus, killing the driver and 12 passengers. The crash injured an additional 30 passengers. Guilford was charged with 12 counts of felony reckless driving causing injury and 13 counts of vehicular manslaughter. He also faces 17 counts of misdemeanor reckless driving causing injury.
According to a KESQ news story, investigators determined that Guilford had falsified his driving records to hide that he had not had sufficient rest in the previous 24 hours before the crash. Guilford pleaded not guilty.
Compensation for Victims' Families
In a typical personal injury lawsuit, injured victims can sue the person they believe is responsible. However, when victims die, California law may entitle surviving family members to bring wrongful death lawsuits, including:
A deceased person's spouse or domestic partner
A deceased person's surviving children or the issue of deceased children
If neither of the above is alive, then anyone who would inherit from the deceased under the state's intestacy laws
Also, people can bring wrongful death lawsuits if they were financially dependent on the deceased, including:
A putative spouse (someone with a good faith claim to marriage to the deceased)
The children of a putative spouse
The deceased's stepchildren
The deceased's parents
If successful, plaintiffs can receive compensation for economic and non-economic injuries, including:
Burial expenses
Funeral bills
Medical care to treat the deceased
Lost earnings
Lost services provided by a spouse (such as cooking or cleaning)
Lost care and guidance
Lost affection
Lost sexual intimacy
Each lawsuit is unique, and surviving family members might not qualify for all of the above damages. Meet with a Los Angeles wrongful death attorney at Greene Broillet & Wheeler to review your case and identify whether you have a valid legal claim.
Contact a Wrongful Death Attorney in Los Angeles, California
With commercial semi-trucks weighing as much as 40 tons, tragic accidents, unfortunately, are unavoidable. Family members need time to grieve, but they also need to make time to protect their legal rights.