Child Molestation
At Greene Broillet & Wheeler, our seasoned team of professionals have over 100 years of combined legal experience handling complex legal matters.
Los Angeles Child Molestation Attorneys
Fighting for Sex Abuse Victims in Southern California and Beyond
Sexual molestation is a disturbingly common problem throughout Southern California. According to the Child Molestation Research & Prevention Institute, at least one in five girls and one in 10 boys will be sexually abused by the time they become teens. Tragically, the vast majority of child sex abuse is perpetrated by adults that a child knows, such as a relative, coach, priest, or teacher. Organizations that permit child molestation to occur face legal liability arising out of their failure to protect our society's youngest and most vulnerable members.
Our Los Angeles child molestation attorneys at Greene Broillet & Wheeler, LLP, can handle a wide range of sexual abuse cases. By filing civil lawsuits on behalf of child sex abuse victims, we have often been able to obtain justice against the molesters and the organizations that allowed the assault to occur.
For a free and confidential consultation with our legal team, call (866) 634-4525 or contact us online.
Defining Child Molestation
Child sex abuse can take many forms. It generally involves sex-related conduct with a minor and can involve touching, exploitation, or a variety of non-touching behaviors. Some child sex abuse does not leave behind much physical evidence, so it's important to consult with a law firm that knows how to clearly but empathetically communicate the impact of child sex abuse to a jury. This is essential to maximizing your recovery and ensuring that molesters and their protectors are held accountable for allowing the abuse to occur.
According to the American Humane Association, child molestation that involves physical conduct includes:
Fondling or touching a child's private areas
Making a child touch an adult's sexual organs
Penetrating a child's vagina or anus with any object without a valid medical purpose
Molestation that does not involve physical conduct may include:
Indecent exposure in front of a minor
Allowing a child to be exposed to pornography
Sexual exhibitionism in front of a child
Exploitation of a child could also include:
Forcing or soliciting a child into prostitution
Using a child to produce pornography
Examples of Child Sex Abuse
The National Sexual Violence Resource Center (NSVRC) reports that the large majority of child sex abusers are adult males and that most molested children knew their abusers. As a result, many abuse cases happen as a result of unsupervised contact with children, often through a school, sports program, church, or another organization. If sexual molestation took place through an organization, that organization may be responsible because it hired a dangerous individual and failed to take steps to prevent abuse.
Institutionalized abuse is all too common, and the following are some examples of how this occurs:
A priest molests a child while providing counsel and mentorship
A coach for a private soccer organization molests a young athlete
A Boy Scout leader molests a child during a camping trip
An educator molests a student during an afterschool program
A medical professional molests a young patient under the guise of providing medical treatment
A manager molests a young employee at a restaurant
In these situations, the abuser is often in a position of authority, which makes it particularly dangerous for the child. The child may develop trust issues when it comes to adult leaders in the future.
Who Is Liable for Child Molestation?
Depending on how sexual abuse occurs and the identity of the abuser, there may be many parties who are ultimately responsible for you or your child's suffering. Each case will have unique circumstances as well as statutes of limitation, making these cases complex and difficult to navigate at times.
Schools and youth-related organizations have an important duty to ensure the safety of students and participants. When an institution knew or should have known about abuse risks and failed to keep children safe, the institution, in addition to the individual abuser, may face liability for a child's harm.
The following organizations and parties are commonly held responsible in sexual molestation cases:
School districts
Boy Scouts of America or Girl Scouts of the USA
Churches or synagogues
Employers
Public school teachers
Athletic coaches
College campuses
Hospitals or medical networks
Determining all possible liable parties is critical as sexual molestation cases often involve devastating injuries and losses. Because the stakes are so high, it's important that you speak with an experienced sexual molestation attorney in Los Angeles who understands how to seek justice for you and your family.
Criminal vs. Civil Sex Abuse Cases
Sexual battery is a crime in California, as is the sexual exploitation of a minor, prostitution and solicitation, and other sex crimes commonly involved in child sex abuse. If you reported your child's molestation to law enforcement, the prosecutor's office may choose to investigate the allegations and file criminal charges.
Criminal sex cases are important because they punish the abuser – however, they are often inadequate to help victims. California does have a crime victims compensation fund, though the funds can be limited and likely will not come close to covering your losses.
An injury lawsuit allows you to seek compensation for all of your child's losses, including:
Medical expenses
Pain and suffering
Lost opportunities
Punitive damages
No amount of money can ever turn back the clock and prevent sexual molestation from happening. However, compensation can help your child and your family move forward without financial losses and with a greater sense of justice. It can also protect others from suffering the same fate at the hands of the same perpetrators, and the institutions that allowed it to occur.
We Provide Legal Help for Child Sex Abuse Victims
Whether child molestation is a one-time occurrence or whether it continues for months or years, your child can suffer serious psychological and physical harm. As a parent, learning that your child suffered such harmful experiences can be difficult, but we can help you fight for your child's rights. At Greene Broillet & Wheeler, LLP, our Los Angeles attorneys are dedicated to helping sex abuse victims obtain justice. Our firm is known throughout the country for obtaining substantial verdicts on behalf of individuals who were injured due to the negligent or intentional actions of others, and we're ready to advocate on behalf of your family.
Call (866) 634-4525 or contact us online to explore your legal options with a dedicated attorney.
HELPING OUR CLIENTS TELL THEIR STORY & GET THE COMPENSATION THEY DESERVE
Named in U.S. News - Best Lawyers® "Best Law Firms," Greene Broillet & Wheeler, LLP ranks as Tier 1 Personal Injury firm in Los Angeles.

Founding partners Browne Greene and Bruce A. Broillet are both members of the exclusive invite-only Inner Circle of Advocates, as two of the top 100 plaintiff trial lawyers in America.

All of our attorneys are proud to be active members of the Los Angeles County Bar Association or LACBA.

Many firm members have been honored by the Consumer Attorneys of California, including Browne Greene, Christine Spagnoli, and Bruce Broillet, recipients of the Marvin E. Lewis Award. In addition, attorneys Bruce Broillet, Scott Carr, Molly McKibben, and Tobin Lanzetta has been honored with the Consumer Attorney of the Year Award.

All 15 of our attorneys have been selected to Best Lawyers® after an extensive peer review process.

Our attorneys were featured in TopVerdict for having one of the Top 10 Wrongful Death Verdicts in California in 2019, with $15 million won for the plaintiff in Keck v. Bel-Air Bay Club.

Our firm has more attorneys on the Super Lawyers® and Rising Stars lists than any other law firm in Southern California, with 15 members selected.

Several partners are active members in the Consumer Attorneys Association of Los Angeles, with attorneys Browne Greene, Bruce Broillet, and Christine Spagnoli named "Trial Lawyer of the Year."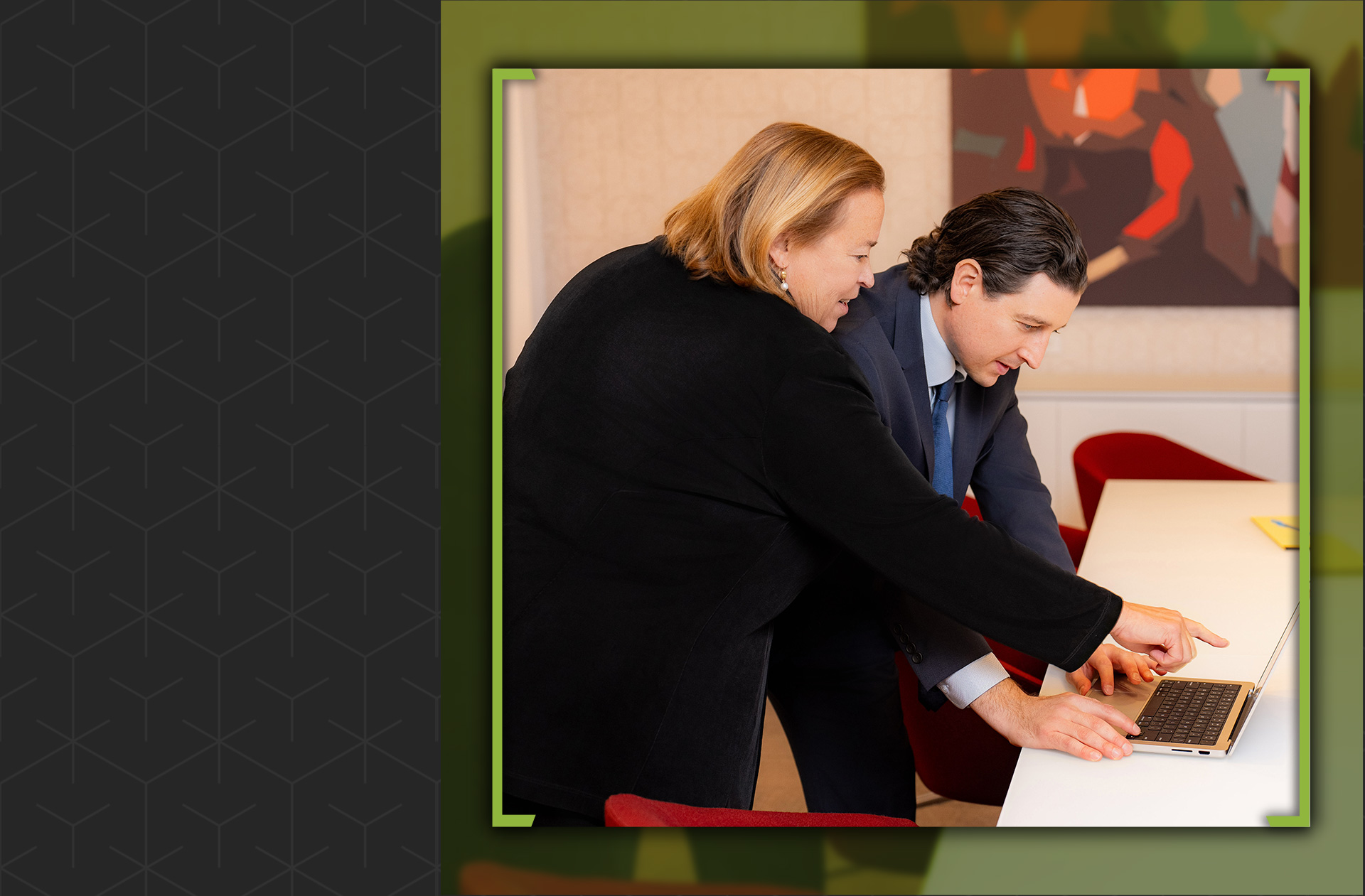 Decades of Legal Experience

Billions Recovered For Our Clients

We're Always Available For Our Clients & Offer Free Consultations

We've Taken On Some of The Largest Corporations & Insurance Agencies
Billions Recovered
Schedule a Free Consultation at

(866) 634-4525