Los Angeles Tourist Visitor Injuries Lawyer
At Greene Broillet & Wheeler, our seasoned team of professionals have over 100 years of combined legal experience handling complex legal matters.
Tourist and Visitor Injuries in Southern California
Fighting for Injured Tourists in Los Angeles and Throughout California
About 250 million persons take trips to California every year, resulting in about $122.5 billion in economic activity, according to the Rand Corporation. They come to enjoy the state's famous beaches, sunshine, historic sites, and amusement parks. Unfortunately, some of the state's tourists leave with catastrophic injuries – or don't leave at all.
Pursuing compensation for injuries such as these requires the skills of a highly experienced Los Angeles tourist and visitor injury lawyer. When fatalities result from injuries, a personal injury attorney may —depending on the case — file a wrongful death claim on behalf of the decedent's survivors.
If you incur a catastrophic injury or lose a loved one due to the negligence while you're on vacation in Southern California, contact Greene, Broillet, & Wheeler, LLP at (866) 634-4525 today.
Common Tourist and Visitor Injuries
Almost every popular tourist activity involves some degree of risk for visitors to California. Every visit to a new tourist attraction, meal at a popular restaurant, or drive on an unfamiliar road poses the risk that someone else's negligent or reckless action could cause a catastrophic injury. Tourists are at risk any time they partake in an activity, whether it is riding a Ferris wheel or roller coaster or taking an Uber for dinner.
California tourists generally spend money in these areas:
Restaurants
Hotels and accommodations
Attractions and entertainment
Amusement parks
Ground transportation (Uber, Lyft, rental cars, shuttles)
Plane flights
Three common tourist injuries that can happen in California during these activities:
Traumatic brain injuries (TBI): A serious TBI may leave patients in a constant, vegetative state – sone that requires medical and personal care for the remainder of their lives. Other serious TBIs result in memory loss, severe mood swings, and problems involving speech and communication that require 24-hour supervision or medical care for the rest of the victim's life.
Spinal cord damage resulting in paralysis: The Mayo Clinic lists vehicle accidents—both auto and motorcycle—as the number one cause of spinal cord injuries, with falls as the second most prevalent cause. According to data from the National Highway Traffic Safety Administration, (NHTSA), vehicle accidents injured 105,000 more people in 2015 than 2014. Distracted driving, driving under the influence, and road rage all contribute to the rising number of vehicle accidents.
Amputations: Many accidents can result in the loss of a limb, also known as an amputation. Whether you sustained the limb loss on an amusement park ride or required an amputation because of a serious bacterial infection, amputations are life-changing and disfiguring injuries that will require the victim to adapt to a whole new lifestyle.
Amusement Park Injuries in California
Los Angeles-area amusement parks attract millions of visitors each year. Disneyland alone brings in an estimated 44,000 people a day, and on special occasions almost twice that number. This growing, billion-dollar industry also includes Universal Studios Hollywood, Legoland California, Six Flags Magic Mountain, and Knott's Berry Farm.
Theme parks can afford to make their rides and attractions safe. While regulations governing ride safety are primarily handled at the state level, loose enforcement can have dire consequences for tourists when amusement parks try to cut corners on safety to increase profits.
Catastrophic injuries from amusement park rides sometimes include loss of limbs, spinal cord injuries, and traumatic brain injuries (TBIs). Riders may experience severe trauma due to many reasons, such as mechanical and safety harness failures.
Transportation and Vehicle Accidents on the Pacific Coast Highway
The Pacific Coast Highway or "PCH" is among California's top attractions. Also known as California's Highway 1, this stretch of highway provides views of amazing coastal vistas. One of the most beautiful sections of the highway runs from Santa Barbara to the Ventura County line. This section is not only beautiful, but also dangerous – more than 600 accidents occurred on this stretch of highway in 2017.
As of February 2018, more than 30 accidents and one fatality took place in the jurisdiction of the Los Angeles County Sheriff's Department. While the state has undertaken efforts to create a safety campaign, passengers in rental cars, taxis, and ridesharing via Uber or Lyft remain at risk on this popular highway that attracts millions of tourists each year.
We Focus on Personal Injury Law
At Greene Broillet & Wheeler, LLP, our Los Angeles attorneys have secured significant judgments and settlements for visitors and tourists to California. The financial compensation we have recovered on behalf of our clients has helped them pay for past and ongoing medical bills, personal care services, and the equipment they needed to regain independence.
People with catastrophic injuries often require medical attention for the rest of their lives. The medical expenses these victims face include, but are not limited to:
Repeated hospitalizations
Surgeries
EMT/ambulance services
24/7 personal care
Mobility devices
Home modifications
Modified vehicles
For people with a catastrophic injury, the costs associated with care only rise after leaving the hospital, because the damage caused by their injury is irreversible and requires a lifetime of attention. There are always medical devices to replace, surgeries to schedule, and the need for quality nursing care. Mobility devices are among the key – and most expensive to purchase and replace – tools for increasing independence.
We Also Pursue Wrongful Death Claims
Losing a loved one is traumatic enough: Losing them while on vacation and away from home is especially difficult. While no amount of compensation replaces your loved one, holding the party responsible for the death can achieve a measure of justice, help with unexpected expenses, and compensate grieving families for the loss of a loved one's financial support and companionship. It can also spur changes on the part of the responsible party that will protect others from suffering the same fate.
A Track Record of Getting Results
There are two key reasons why our law firm has obtained more million dollar verdicts and settlements than any other law firm in California history – our experience and our drive. At Greene, Broillet, & Wheeler, LLP, we're proud that our attorneys have been highly ranked by organizations like Best Lawyers in America, Southern California Super Lawyers, and U.S. News - Best Lawyers® "Best Law Firms." Our reputation for success and client support is respected throughout the United States.
In one major tourist injury case, Ricks v. Pharaoh's Lost Kingdom Amusement Park, we represented a client who sustained a catastrophic injury after falling from a Ferris wheel at Pharaoh's Lost Kingdom Amusement Park in Redlands. Our client and the defendant agreed to litigate the case in binding arbitration. The arbitrators awarded our client $4.9 million, and the amusement park has since changed name and ownership.
No matter where you are visiting from, if you or a loved one have suffered a catastrophic injury in California, hire attorneys who know California law. Our Los Angeles attorneys treat every client with empathy and communicate with them throughout the process of pursuing justice and compensation. It is truly devastating when a fun time turns into a life-altering event due to the negligence or recklessness of others. Holding those responsible is paramount to not only seeking fair compensation but also to preventing another such tragedy.
Call us at (866) 634-4525 or contact us online to schedule a free evaluation of your case.
HELPING OUR CLIENTS TELL THEIR STORY & GET THE COMPENSATION THEY DESERVE
Named in U.S. News - Best Lawyers® "Best Law Firms," Greene Broillet & Wheeler, LLP ranks as Tier 1 Personal Injury firm in Los Angeles.

Founding partners Browne Greene and Bruce A. Broillet are both members of the exclusive invite-only Inner Circle of Advocates, as two of the top 100 plaintiff trial lawyers in America.

All of our attorneys are proud to be active members of the Los Angeles County Bar Association or LACBA.

Many firm members have been honored by the Consumer Attorneys of California, including Browne Greene, Christine Spagnoli, and Bruce Broillet, recipients of the Marvin E. Lewis Award. In addition, attorneys Bruce Broillet, Scott Carr, Molly McKibben, and Tobin Lanzetta has been honored with the Consumer Attorney of the Year Award.

All 15 of our attorneys have been selected to Best Lawyers® after an extensive peer review process.

Our attorneys were featured in TopVerdict for having one of the Top 10 Wrongful Death Verdicts in California in 2019, with $15 million won for the plaintiff in Keck v. Bel-Air Bay Club.

Our firm has more attorneys on the Super Lawyers® and Rising Stars lists than any other law firm in Southern California, with 15 members selected.

Several partners are active members in the Consumer Attorneys Association of Los Angeles, with attorneys Browne Greene, Bruce Broillet, and Christine Spagnoli named "Trial Lawyer of the Year."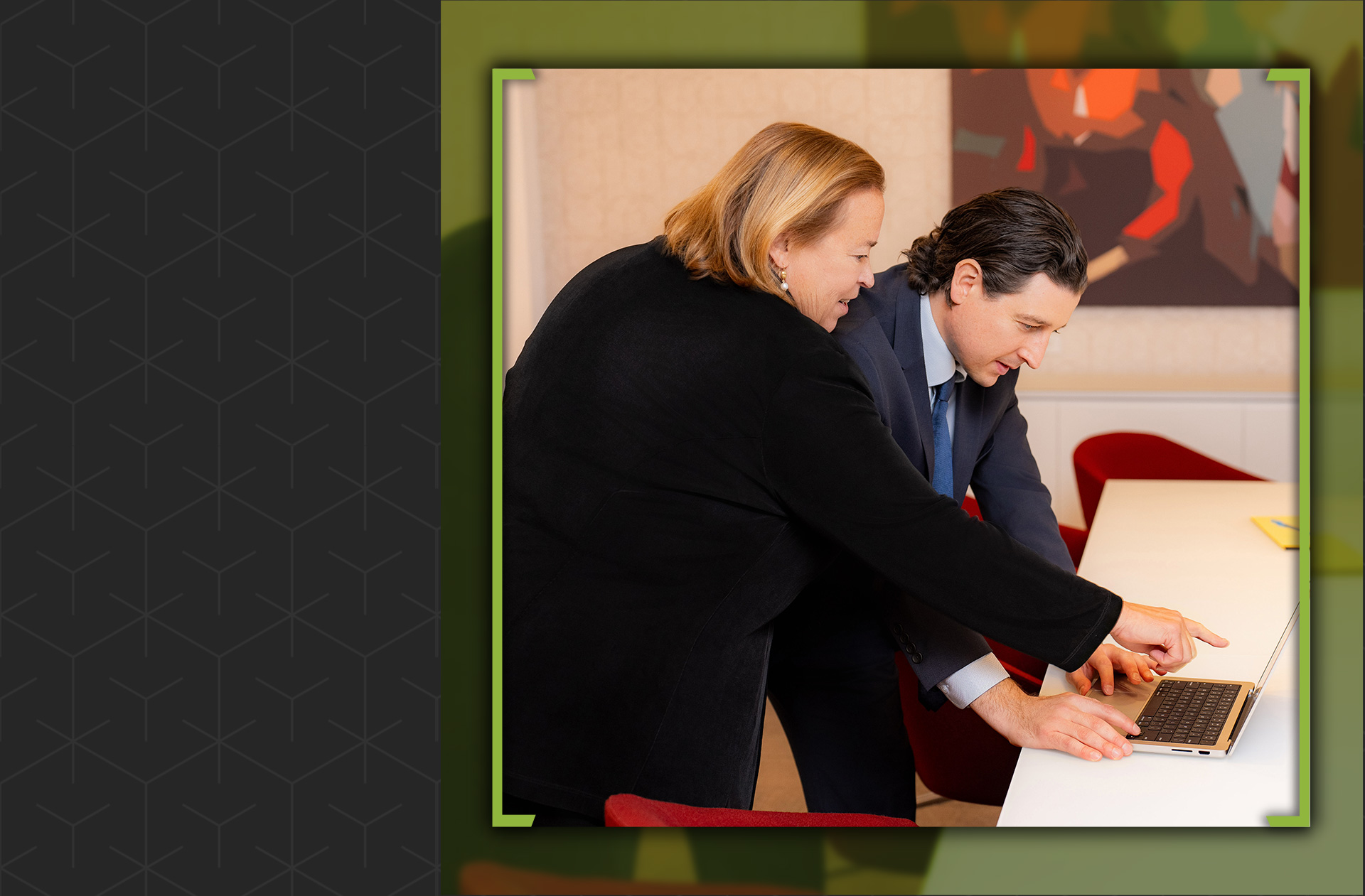 Decades of Legal Experience

Billions Recovered For Our Clients

We're Always Available For Our Clients & Offer Free Consultations

We've Taken On Some of The Largest Corporations & Insurance Agencies
Billions Recovered
Schedule a Free Consultation at

(866) 634-4525