Litigation
At Greene Broillet & Wheeler, our seasoned team of professionals have over 100 years of combined legal experience handling complex legal matters.
Litigation Malpractice Firm in Los Angeles
Legal Malpractice Lawyers Serving Businesses and Individuals
At Greene Broillet & Wheeler, LLP, our Los Angeles litigators take great pride in representing every client with integrity and professionalism. Unfortunately, in some instances, other lawyers fall short in fulfilling their duties to their clients. In certain instances, these actions rise to the level of legal malpractice.
Because they can involve varying legal matters, legal malpractice cases can prove highly complex. While no attorney takes pleasure in suing another member of the profession, we understand how legal malpractice can lead to unjust harm, often costing clients significant sums of money or jeopardizing their legal rights.
This is why we represent clients in legal malpractice cases: to achieve justice for our clients and uphold the standards of the legal profession. If you believe that you or your company suffered substantial losses due to the misconduct of an attorney, please do not hesitate to discuss your rights with the legal malpractice litigation team at Greene, Broillet & Wheeler, LLP, today.
Call us at (866) 634-4525 or use our online contact form to schedule a free case review.
Legal Malpractice Can Cause Extensive Losses
When you hire a lawyer, you expect them to represent your interests and protect your rights. In some rare instances, however, a lawyer can make a serious judgment error or even intentionally engage in misconduct, harming a client in the process.
Legal malpractice can either occur in the context oflitigation or intransactional work. The textbook example of litigation malpractice is failing to file a claim before the statute of limitation expires. Examples of transactional malpractice include producing defective documents or failing to properly advise clients.
Like other professionals, if lawyers were afraid of legal action for any degree of human error, we could not do our jobs and represent clients properly. However, certain acts and omissions are serious enough that they rise to the level of professional malpractice.
The following are some of the most common forms of legal malpractice:
Failing to properly know or apply the law
Breach of fiduciary duty
Errors in planning or preparation
Inadequate discovery or investigation
Failure to file documents
Failure to properly meet calendar deadlines
Failure to know deadlines
Procrastination of a case
Failure to obtain a client's consent before taking certain actions
Having a conflict of interest
Engaging in fraud
Failing to follow instructions
Errors in records searches
Improper withdrawal from a case
Libel or slander against a client
Causing civil rights violations
Causing adverse tax consequences for clients
Serious mathematical errors
Losing files or documents
As you can see, legal malpractice may occur due to unintentional but serious errors, careless and avoidable mistakes, or intentional acts of fraud or self-serving breaches of fiduciary duty. No matter how minor or severe the act seems, legal malpractice has the potential to result in millions of dollars in losses.
Proving Complex Legal Malpractice Claims
Simply losing your case or arriving at what you consider an unjust result is not malpractice. Instead, specific legal standards identify malpractice.
To prove a legal malpractice claim, an attorney must prove the following overarching issues:
A valid attorney-client relationship
Negligent acts or representation by the lawyer
Losses stemming from the negligent act of representation
Proving the first element can involve obtaining a representation agreement signed by both the client and attorney. However, an agreement does not always need to exist for an attorney-client relationship to form. In some situations, an attorney's actions or reactions can imply a relationship. If a lawyer's representations gave the client the reasonable belief that an attorney-client relationship existed, that can obligate a lawyer to owe the client the required duty of care. Our attorneys carefully examine the actions of both lawyers and clients to determine whether a relationship existed.
The second element involves the complex matter of proving that a lawyer's actions constituted negligence.
Legal negligence involves:
That the lawyer breached the standard of care
That this breach of duty caused harm to the client
That the client accrued damages because of the malpractice
As mentioned, not every mistake constitutes negligence under the law. Instead, a lawyer must breach the standard of care required in the legal profession. Simply put, this standard is to exercise the skill, care, and diligence that other similarly trained attorneys in the community would exercise in similar circumstances.
If a lawyer chooses a legal approach or strategy in good faith, and other attorneys at that time and in that situation would find that strategy reasonable, it does not constitute legal malpractice if the strategy fails to succeed for the client. On the other hand, if a lawyer decides to take a wildly unorthodox approach in a case that another reasonably prudent lawyer would never take, the attorney may incur liability for malpractice if the attorney loses the client's case.
This is only one of many examples of how a lawyer may breach the duty of care. Breach of duty may also occur due to violations of Rules of Professional Conduct for lawyers in California, violation of federal or state criminal law, and similar wrongful acts.
After establishing evidence of a breach of duty, the next step is to demonstrate that the breach led to the losses of the client. We often show that if the attorney had acted in the right manner, the client would likely have prevailed in a case or could have avoided a costly mishap. We also know how to calculate the full amount of damages appropriate in every legal malpractice case to ensure our clients receive the maximum compensation they deserve
Why You Can Trust Our Firm
As a victim of litigation malpractice, it only makes sense that you may feel wary of other attorneys. However, our lawyers dedicate ourselves to providing only the highest quality of representation in each case we accept. We always do everything in our power to ensure that our clients receive the full amount they deserve. Our Los Angeles law firm is able to regularly achieve such success for our clients because of our experience, resources, and reputation.
Legal malpractice claims often require an extensive investigation into the lawyer's actions with regard to the botched matter. Our high-value successes result in substantial resources for future clients, including an in-house investigation team that understands how to gather evidence in legal malpractice claims.
Evidence can vary depending on the nature of the malpractice, but can include:
Attorney-client agreements
Attorney case records
Court records
Communications between an attorney and client
Opinions and testimony of legal experts
Legal malpractice cases are different from other injury cases because the defendant will be another law firm. Law firms and their insurers know about the laws that govern these claims, and often have the skills to fight against liability. However, our reputation for success precedes us, and other lawyers know we mean business the moment we walk into a settlement conference or courtroom. They know we fully understand the law and thoroughly investigate and prepare in every case. Our reputation allows us to face opposing counsel from the strongest possible vantage point and often leverage the outcome to our client's favor.
Successfully Handling Multi-Million Dollar Legal Malpractice Claims
Our attorneys represent both people and businesses that suffered serious damages because of lawyer negligence. Professional negligence can come in many forms and cause a wide range of damages. In some cases, negligence can lead to millions of dollars in losses for a business or individual client. With so much on the line, you need a law firm in your corner that regularly proves high-value legal malpractice claims.
At Greene, Broillet & Wheeler, LLP, we want all of our peers in the legal field to thrive and provide the assistance we pledged to provide for clients. When an attorney failed to do so, we are ready to help you recover for the full amount of their losses.
Consult with a member of our team right away if you have a substantial litigation malpractice claim in Los Angeles, Southern California, or beyond.
HELPING OUR CLIENTS TELL THEIR STORY & GET THE COMPENSATION THEY DESERVE
Named in U.S. News - Best Lawyers® "Best Law Firms," Greene Broillet & Wheeler, LLP ranks as Tier 1 Personal Injury firm in Los Angeles.

Founding partners Browne Greene and Bruce A. Broillet are both members of the exclusive invite-only Inner Circle of Advocates, as two of the top 100 plaintiff trial lawyers in America.

All of our attorneys are proud to be active members of the Los Angeles County Bar Association or LACBA.

Many firm members have been honored by the Consumer Attorneys of California, including Browne Greene, Christine Spagnoli, and Bruce Broillet, recipients of the Marvin E. Lewis Award. In addition, attorneys Bruce Broillet, Scott Carr, Molly McKibben, and Tobin Lanzetta has been honored with the Consumer Attorney of the Year Award.

All 15 of our attorneys have been selected to Best Lawyers® after an extensive peer review process.

Our attorneys were featured in TopVerdict for having one of the Top 10 Wrongful Death Verdicts in California in 2019, with $15 million won for the plaintiff in Keck v. Bel-Air Bay Club.

Our firm has more attorneys on the Super Lawyers® and Rising Stars lists than any other law firm in Southern California, with 15 members selected.

Several partners are active members in the Consumer Attorneys Association of Los Angeles, with attorneys Browne Greene, Bruce Broillet, and Christine Spagnoli named "Trial Lawyer of the Year."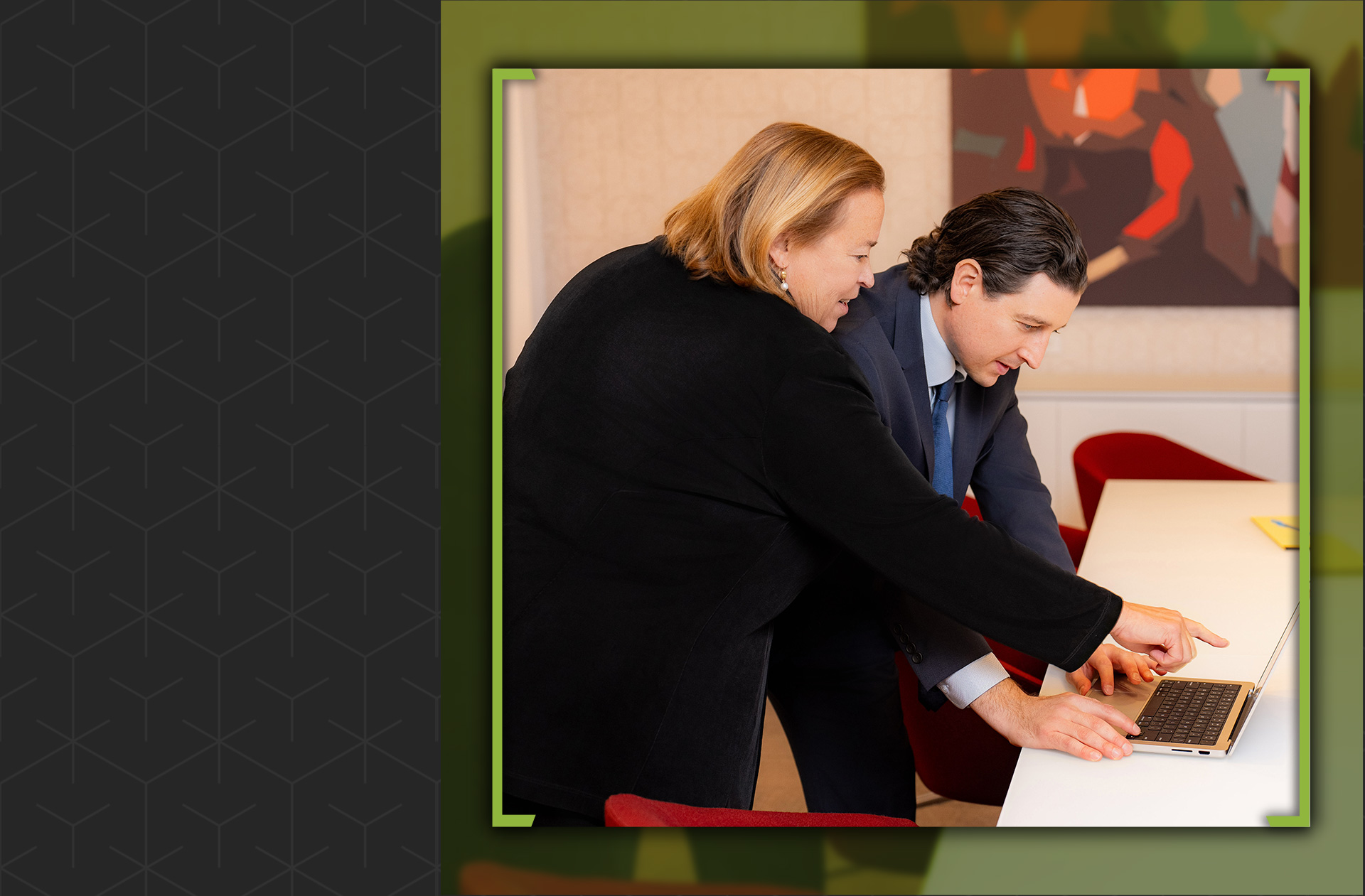 Decades of Legal Experience

Billions Recovered For Our Clients

We're Always Available For Our Clients & Offer Free Consultations

We've Taken On Some of The Largest Corporations & Insurance Agencies
Billions Recovered
Schedule a Free Consultation at

(866) 634-4525