Greene Broillet & Wheeler, LLP is a premier plaintiff trial law firm in Los Angeles with the experience and resources to take on high-stakes cases. Our 50+ years of success have been made possible by our incredible team of trial attorneys, law clerks, and support staff. This is why we are excited to announce that our winning team has grown yet again with the recent addition of three new attorneys participating in our fellowship program.
Please join us in welcoming:
Each attorney shares our firm's passion for helping victims of wrongdoing make financial and physical recoveries. We look forward to many years working together on cases and claims for individuals and businesses in need of powerful legal counsel.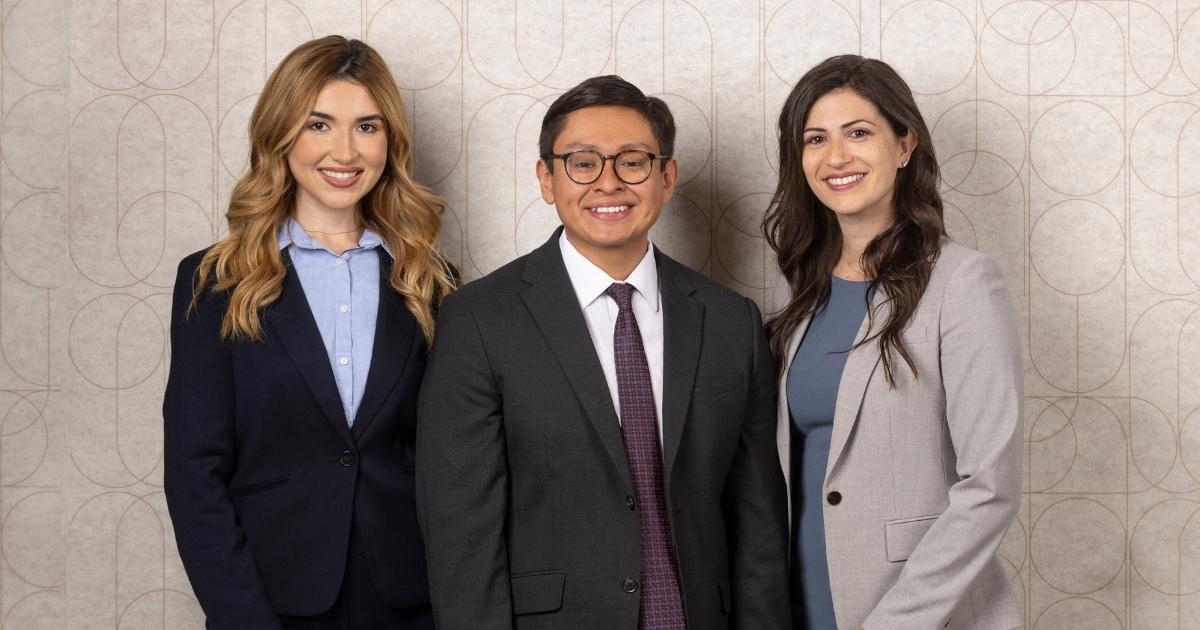 To learn more about Attorneys Edzant, Garza, and Bagdasaryan, you can continue reading below or contact Greene Broillet & Wheeler online.
Jenna Edzant: From Law Clerk to Attorney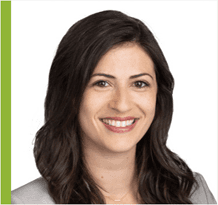 Jenna Edzant didn't always know that she wanted to be a lawyer. She admits that, for a long time, she actively resisted it. Though her father is an attorney, Jenna was focused on the arts while growing up in Santa Clarita, California. She began dancing before she turned three. Jenna did it all: ballet, tap, contemporary, jazz, hip-hop, Latin, ballroom. Although she danced professionally into her twenties, she never really intended it to be her career.
Instead of traditional high school, Jenna attended the Academy of the Canyons, where she did high school and community college at the same time. As an undergraduate, she studied experimental psychology for two years at UCLA before going abroad for a year to complete her degree at Oxford. After graduating summa cum laude, she planned to go on to the University of Glasgow to complete a Ph.D. in research psychology, focusing on a novel treatment method to prevent adolescent suicide and self-harm.
While in England, she continued dancing and performing. On return to the States, though, she decided to take some time off before graduate school to pursue acting and improv, which she did for over five years — until fate stepped in and nudged her toward her true calling.
Around the time Jenna decided she was done with the performer's life, her father's longtime legal secretary retired. Jenna stepped in to help out temporarily while she prepared to go back to graduate school. "I was working for my dad as a legal assistant and found that I was really good at it," she says. "I started taking on more of the kind of work a paralegal would do and was exposed to the daily work of a lawyer – and falling in love with it. I had a slow epiphany that this is what I wanted to do."
Jenna realized that, at its root, her love of research psychology was about helping people and that practicing law was a more tangible way to do that. "I thought, I can sit in a lab for 12 hours a day for an entire career, and I might be able to develop a new therapy, and I might be able to help a few people. But I also could get to the end of my career with nothing to show for it — no people helped. The more I worked with actual clients for my dad, the more I felt I could make a real difference in individual people's lives this way." She was determined to practice plaintiffs' law, and she has never wavered from it.
She was sure of something else, too. "Right away, I knew I wanted to work for GBW. I met some of the attorneys at a convention, felt an instant connection with the firm, and just knew it would be an incredible place to work." She believed that was how she could make the most significant impact. She continued, "With the magnitude of cases they take, you can create legislative change, new standards, and make a difference beyond just your individual case."
Jenna chose USC Gould School of Law, completing her J.D. in 2021 and graduating with honors. While at USC, she was one of three law students who delved into research about a dark chapter in USC's history: the discriminatory treatment of Japanese American students, who were denied degrees during and after World War II. Edzant and her colleagues' exposé, in collaboration with USC's Asian Pacific Alumni Association, resulted in more than 100 students finally being granted posthumous degrees. Jenna also served as president of Law Students for Better Health, an organization dedicated to improving mental health in the legal field from the ground up, working to make resources regularly available to law students.
She began clerking at GBW after her first year in law school and has continued to work full-time ever since. While a law clerk, Edzant wrote an opposition that overcame the complicated issue of federal preemption for a medical device failure. Since passing the bar, she has already assisted in her first jury trial, which won an eight-figure verdict for a slip-and-fall case.
As an Attorney, Edzant gravitates toward cases that call upon her background in science — such as traumatic brain injuries (TBIs), complicated medical issues, and product liability cases — and says her psychology studies also give her an advantage in understanding what a client is going through and empathizing.
She's thrilled to be working her dream job. "I am so grateful they have welcomed me into this family of brilliant lawyers, talented staff, and wonderful people. They inspire me, challenge me, guide me, trust me, and make me laugh every day. I couldn't ask for a better firm to work for."
Alexandro Garza: A Community Champion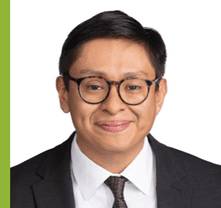 Alexandro Garza's passion for plaintiffs' law is driven by a desire to give back and lift up his community. Growing up as the son of immigrants, Mr. Garza saw firsthand how inequity, language barriers, and unfamiliarity with the law put friends and neighbors at a disadvantage in legal disputes. From his diverse community being taken advantage of by corporations or insurance companies, from job loss to injury, he saw that often it was the big company that was winning. "Seeing things like that made me want to be an advocate for the little guy. I can really empathize. It's something that feels very close," he explains.
In high school, Alexandro was involved in football, wrestling, and track and field. However, he realized he wanted to be an attorney in his senior year. "I decided to excel in academics and do all that I could to get into college, university, and, ultimately, law school."
But even then, it wasn't always easy. As a first-generation American and first-generation high school graduate, Alexandro didn't know what it took to get into law school. As a young student in Los Angeles from a Spanish-speaking home, he often felt like he was on his own, trying to figure out the educational system by himself. That did not stop him from entering and then graduating from UCLA, earning a B.A. in English with a minor in Education Studies. He made the Dean's List and was chosen for the highly selective UCLA Law Fellows program.
"One of the biggest things that helped me in college was having a network of people to support and mentor me. UCLA Law Fellows taught me that law school was achievable. They were there to help me and guide me through the law school admissions process," he remembers fondly.
After UCLA, Alexandro went to Loyola Law School and graduated with a J.D. in 2021. He received multiple honors, including being distinguished as a Loyola Scholar, serving on the Scott Moot Court Honors Board, being chosen for National Moot Court Team, and being selected as a member of the Loyola of Los Angeles International and Comparative Law Review.
When his counselor directed him to a job opening at Greene Broillet & Wheeler LLP, he jumped at the chance. "I said, let's do it. I had heard such great things about them through all the other firms I was working at, and I knew them from Loyola, where they would do The National Civil Trial Competition."
Interested in all areas of plaintiff law, Attorney Garza is excited by the breadth of cases he's currently getting to work on, the challenge and complexity of each case, the mentorship of the partners, and the warmth and support of the entire staff.
"I'm very open to what comes my way. It really goes hand in hand with my own journey. If I could reach my dream of becoming an attorney, I know I can succeed in obtaining a favorable result for my client. No matter the challenges, I am determined to help my clients and hold wrongdoers accountable for their actions. I also try to be as involved as I can in mentoring younger individuals, undergraduates, and law students — I'm just drawn to the whole notion of being there to help. People helped me out, and I want to do my part to help others."
Annie Bagdasaryan: Called to Law
A 2021 graduate of Loyola Law School, Annie Bagdasaryan has known that she wanted to be an attorney since childhood, even though she wasn't sure about her practice area. Her doting father was proud to tell people that his daughter was destined to be a lawyer. But it was a family tragedy while Annie was still in grade school that galvanized her and shaped her career path in ways she could not have imagined. When she was just nine, Annie's father, an innocent man, died in a violent altercation due to someone else's negligence.
The wrongful death case ended up on the desk of partner Browne Greene of Greene Broillet & Wheeler, LLP. Annie still remembers how fiercely plaintiff attorneys Geoff Wells and Browne Greene stood by her and supported her family during painful depositions. She often recalls how warm and reassuring they were to her as a child. Finally, her family felt that they had someone on their side who wouldn't give up until they had justice and closure — and she had lifelong role models.
Annie entered U.C. Santa Barbara as an undergraduate with a double major in Political Science and Philosophy and minors in Civic Engagement and Professional Writing. By then, Annie knew she would go into civil litigation and focus on wrongful death. Her path had become very clear to her since her father's passing.
After graduating from UCSB magna cum laude, Annie began working towards her jurisprudence degree at Loyola Law School. She joined the Center for Law and Genocide and wrote amicus briefs to help international lawyers prosecute war criminals. She joined this clinic because of her Armenian ethnicity and for her great-grandfather who survived the Armenian genocide.
While still in law school, Annie landed her first position at a civil litigation firm. But one day, out of the blue, with no prior knowledge of the family history, her career counselor at Loyola Law School sent her a job opportunity — Greene Broillet & Wheeler LLP was hiring. Annie says her head started spinning. She explained her family's story to the counselor, who was unequivocal — this was confirmation that she had found her calling.
Annie applied, doubting that the partners would remember her family's case so long ago. But at the interview, sitting in the room again with Geoff Wells and Browne Greene more than 15 years later, she knew she had come home.
"I want to make a difference in people's lives, the same way this firm made a difference for my family," Bagdasaryan says. "The victims in these wrongful death cases, they have families, they have little children. I see myself in them; I was in that little girl or boy's shoes. That pushes me to fight. I want to encourage them to stay strong and let them know that there is light at the end of the tunnel. I want them to know they're not alone; there are people on their side, lawyers out there who will fight for them and their cause. People go through catastrophic, devastating things, but they inspire us and keep us going every single day."
"I absolutely love it here," she says often. "This firm will always be family to me."