Los Angeles Pharmaceutical Drug Lawyer
At Greene Broillet & Wheeler, our seasoned team of professionals have over 100 years of combined legal experience handling complex legal matters.
Los Angeles Pharmaceutical Drug Liability Lawyers
We Represent Patients Who Have Taken Defective Medications
Drug companies–just like any other business that markets and sells consumer products–have both a moral and legal obligation to ensure their products are safe. However, sometimes the amount of money that could be made on any given pharmaceutical product (often millions and sometimes billions of dollars) causes companies to cut corners or ignore negative test results. When this happens, thousands of patients can suffer severe side effects they weren't warned about.
We have received more million-dollar settlements and verdicts than any other firm in California for a reason: We approach personal injury and defective drug litigation with the resources to make a difference for our clients.
When Drugs Cause Medical Problems
We trust our doctors to prescribe effective and safe medication. But, doctors do not have time to study every drug on their own. They may be given a sales pitch that conceals potential negative effects. When medications that aren't fully understood are prescribed, patients in need of help can be put at risk of unknown and potentially severe adverse health consequences.
We handle cases involving many types of pharmaceutical drugs, including:
Antidepressant drugs
Antianxiety medication
Birth control pills
Blood thinner drugs
Cholesterol medication
Diabetes drugs (Type 2)
Painkillers
If you think you've been taking a drug that's caused serious side effects, you may want to speak to our defective pharmaceutical drug attorneys. We have the resources to take on serious medical cases. Any company that threatens the health of already ailing patients must face accountability for their misdeeds.
Call Greene Broillet & Wheeler now at (866) 634-4525 to speak with our Los Angeles attorneys.
Defective Drugs and Their Effects
There are no guidelines for which drugs may be more dangerous than you know. Any medication, or medical device, can have serious flaws that affect users' health. Some of the errors and their impacts are relatively minor, but some can be fatal or even life-ending. Patient reports and third-party tests have shown that the following drugs may be risky:
Zantac and generics (ranitidine-based heartburn medication)
Mylan and generics (nitizadine-based heartburn medication)
Taxotere
Truvada
Valsartan
Infant ibuprofen
Cialis, Adcirca, and generics (tadalafil-based erectile dysfunction medications)
Johnson & Johnson baby powder
Cozaar and generics (losartan-based hypertension medication)
Diovan and generics (valsartan-based hypertension medication)
Accutane
Some medical devices have also been linked to poor patient outcomes. They include:
Smith & Nephew knee implants
Stryker knee implants
DePuy knee implants
Zimmer Biomet knee implants
Allergan textured breast implants
Paragard IUDs
Medtronic MiniMed insulin pumps
Some of these drugs have been officially recalled, but some are still on the shelves despite many patient reports. New recalls are happening all the time—in 2019, the FDA announced that 50 medical devices alone were being pulled from shelves. This is the highest number of recalls since 2014. As consumers, we may research medical products before we begin using them, but there's nothing we can do about after-the-fact recalls.
When Dangerous Medications Are Recalled
Just because a medication has been on the market for a long time does not mean it's safe. Though the Food and Drug Administration (FDA) is required to approve medications before they can be sold in the U.S., once a drug is on the market, the FDA has little control when something goes wrong. The agency tracks drug-related problems reported by patients, but it is not the final authority on recalls.
It can request a manufacturer remove a product from the shelf, but it is the pharmaceutical company's call that matters. Many dangerous drugs might stay on the market simply because their manufacturer deems it a better financial prospect to keep selling them and settle a few lawsuits than to cease sales altogether. In case of a recall, the FDA has no way to reach out to affected populations directly; the company and pharmacies that distributed the drugs are in control.
When a recall is issued, the FDA will give it a classification to denote the severity of the threat.
Market Withdrawal: When the problem is minor and unlikely to cause injuries, a drug company may pull products from the shelf to correct it. This kind of recall is the least serious.
Class 3 Recall: Though unlikely to injure patients, drugs in a class 3 recall may result in negative outcomes for a small group of patients.
Class 2 Recall: Drugs (or medical devices) that can cause serious, but not fatal, injury are placed in this category. The vast majority of recalls are class 2, meaning the outcomes are not permanent, though they may require heavy medical intervention to fix.
Class 1 Recall: The most important type of recall, a class 1 alert is given to products that are relatively likely to cause serious and irreversible damage or death. Any drug that is necessary for a patient's survival may be recalled at this level if the FDA, the manufacturer, or a third party discovers a flaw.
Drug recalls may help you make a case in court, but they are not essential if you think you have been harmed by a defective or dangerous drug. Their voluntary nature means companies can continue to cover up bad side-effects at consumers' expense. Where other patient stories and medical studies show possible dangers, you may be able to put together a strong case.
A Successful Team on Your Side
At Greene Broillet & Wheeler, we've helped clients recover multimillion-dollar settlements after suffering bad side effects from dangerous drugs. Taking on big pharmaceutical companies in court isn't easy—but we won't back down. We work with a network of medical professionals who can help us fully understand the depth of the threat and testify on your behalf.
It is inexcusable for any company to put a drug on the market without fully testing it and letting consumers know what to expect. The health decisions we make are geared toward finding the best solution to any problem. When important details are hidden from us, there's no way to make an informed choice.
If you have been injured by a defective drug or medical device, call our attorneys. We may be able to help you seek compensation, either as part of a class-action suit or by filing an individual claim. You deserve compensation for your injuries. We want to help you take on reckless and negligent pharmaceutical companies.
Questions about a particular drug you are taking? Are you experiencing negative side effects from a medication? Call (866) 634-4525 to request a free consultation with our attorneys of Greene Broillet & Wheeler, LLP.
HELPING OUR CLIENTS TELL THEIR STORY & GET THE COMPENSATION THEY DESERVE
Named in U.S. News - Best Lawyers® "Best Law Firms," Greene Broillet & Wheeler, LLP ranks as Tier 1 Personal Injury firm in Los Angeles.

Founding partners Browne Greene and Bruce A. Broillet are both members of the exclusive invite-only Inner Circle of Advocates, as two of the top 100 plaintiff trial lawyers in America.

All of our attorneys are proud to be active members of the Los Angeles County Bar Association or LACBA.

Many firm members have been honored by the Consumer Attorneys of California, including Browne Greene, Christine Spagnoli, and Bruce Broillet, recipients of the Marvin E. Lewis Award. In addition, attorneys Bruce Broillet, Scott Carr, Molly McKibben, and Tobin Lanzetta has been honored with the Consumer Attorney of the Year Award.

All 15 of our attorneys have been selected to Best Lawyers® after an extensive peer review process.

Our attorneys were featured in TopVerdict for having one of the Top 10 Wrongful Death Verdicts in California in 2019, with $15 million won for the plaintiff in Keck v. Bel-Air Bay Club.

Our firm has more attorneys on the Super Lawyers® and Rising Stars lists than any other law firm in Southern California, with 15 members selected.

Several partners are active members in the Consumer Attorneys Association of Los Angeles, with attorneys Browne Greene, Bruce Broillet, and Christine Spagnoli named "Trial Lawyer of the Year."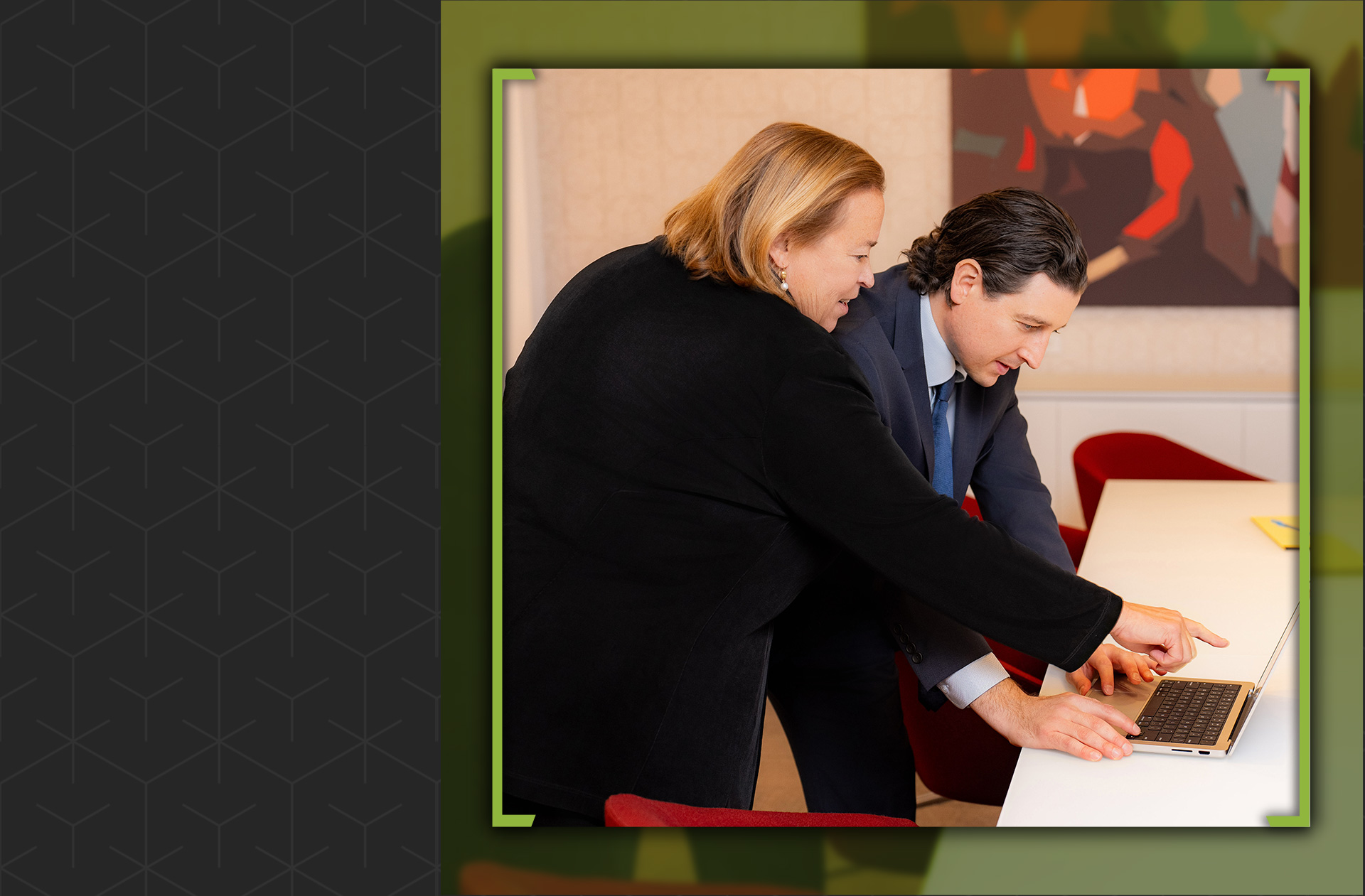 Decades of Legal Experience

Billions Recovered For Our Clients

We're Always Available For Our Clients & Offer Free Consultations

We've Taken On Some of The Largest Corporations & Insurance Agencies
Billions Recovered
Schedule a Free Consultation at

(866) 634-4525