In a neck-and-neck final round between the two top student litigant teams, the University of Akron School of Law took the trophy for first place in the 22nd National Civil Trial Competition. The Best Advocate Award went to Alexandra Sexton on the runner-up team from Samford University, Cumberland School of Law.
Sixteen teams involving 64 student litigants from law schools nationwide battled for bragging rights over the weekend in the prestigious competition that wrapped on Sunday, Nov. 5, 2023, at the LMU Loyola Law School campus.
This year's fictitious case, "In Re Estate of Athena Washington," involved a dispute over the validity of two potential wills left by the famous gospel singer Athena Washington, who died without a formal, typewritten will in 2020.
The students acted as advocates/witnesses to perform opening statements, conduct direct- and cross-examination of expert and lay witnesses, make closing arguments, and argue objections based on the Federal Rules of Evidence. Each team argued its case in front of a panel of judges consisting of prestigious members of the Southern California bar.
"It was a thrilling experience to witness two exceptional litigant teams battle with skill and determination for the top prize. It was truly inspiring to see their legal prowess on display," said GBW partner Bruce Broillet, one of three GBW judges at this year's event.
Partners Geoff Wells and Alan Van Gelder also judged the event. Greene Broillet & Wheeler, LLP partners with Loyola Marymount University Loyola Law School as a sponsor of the annual competition.
The Greene Broillet & Wheeler National Civil Trial Competition is an invitational tournament open to all ABA-accredited law schools that have demonstrated excellence in mock trial competitions and/or demonstrated excellence in the training of law students in litigation skills. The purpose of the tournament is to provide student litigants with an opportunity to develop and display the skills of a successful civil litigator.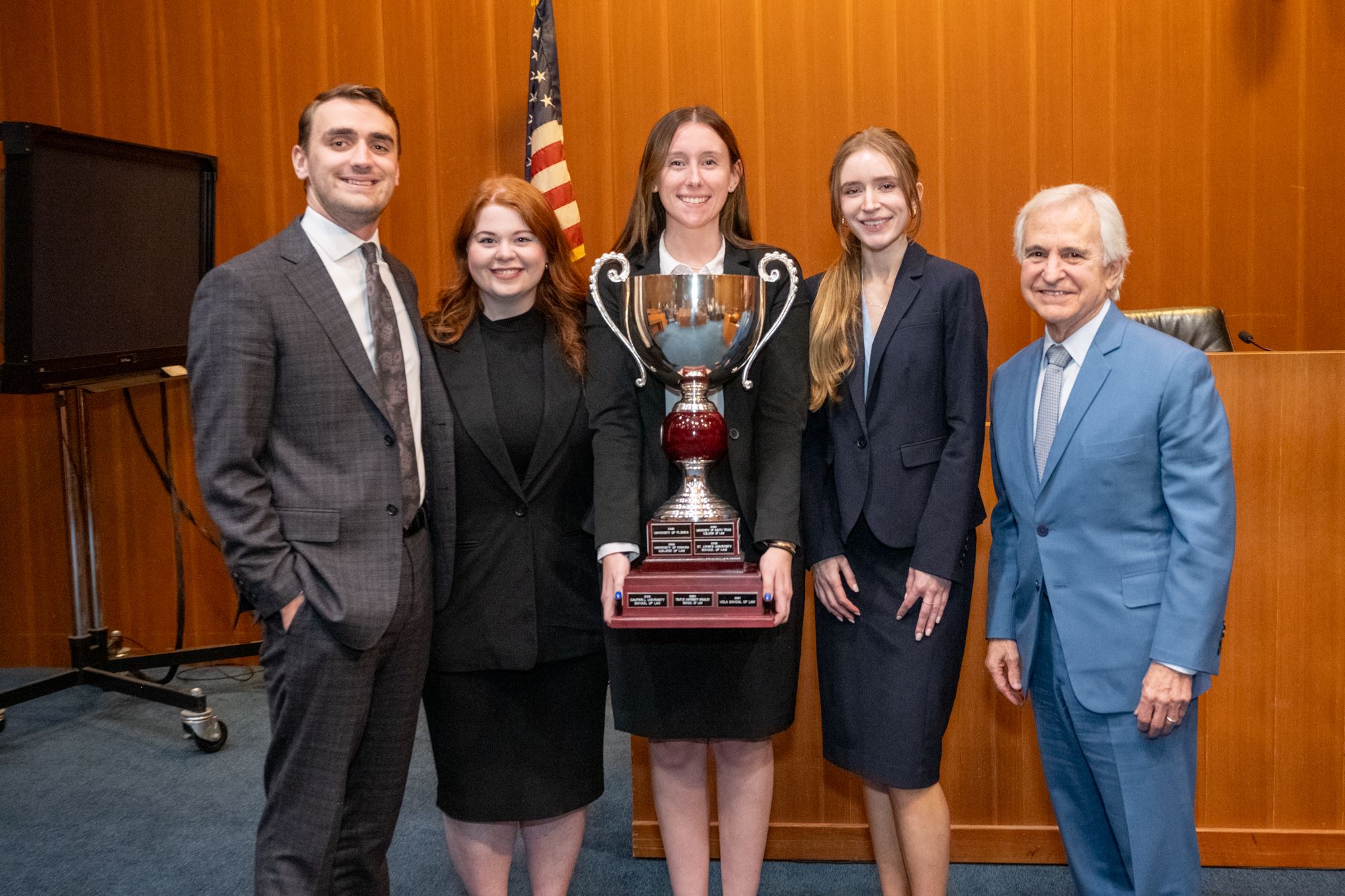 Winning Team from the University of Akron School of Law
Left to Right: Casey Ruppen, Emma Hall, Alyssa Pijanowski, Josie Forney, and GBW's Bruce Broillet