California's dense population means that car accidents are prevalent. Our infographic below lays our recent statistics regarding car crashes in this state: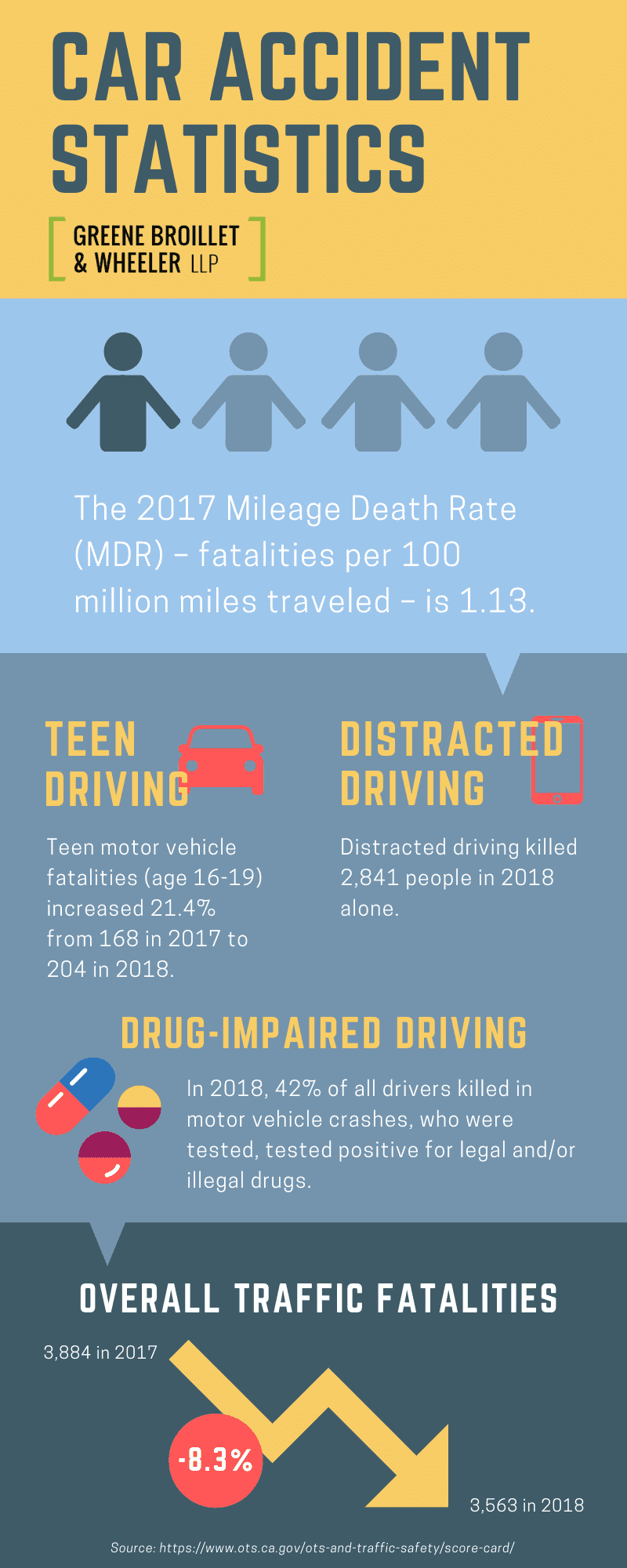 Car Accident Statistics
The 2017 Mileage Death Rate (MDR) - fatalities per 100 million miles traveled - is 1.13.
Teen Driving
Teen motor vehicle fatalities (age 16-19) increased 21.4% from 168 in 2017 to 204 in 2018.
Distracted Driving
Distracted driving killed 2,841 people in 2018 alone.
Drug-Impaired Driving
In 2018, 42% of all drivers killed in motor vehicle crashes, who were tested, tested positive for legal and/or illegal drugs.
Overall Traffic Fatalities
Overall traffic fatalities decreased from 3,884 in 2017 to 3,563 in 2018.
Source: https://www.ots.ca.gov/ots-and-traffic-safety/score-card/
If you or someone you love has been injured in a car accident, our Los Angeles trial attorneys can help you seek justice. Contact Greene Broillet & Wheeler, LLP at (866) 634-4525 to schedule a free consultation.