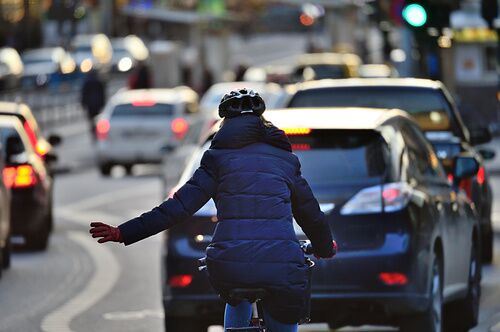 Bicycling is a massively popular hobby, as well as an incredibly important form of transportation, for many people. As such, it is important for everyone out on the road to recognize that bikers are out there and that they are something that must be accounted for. If drivers fail to look out for bicyclists in their rearview mirrors or if they aren't looking in their side mirrors, any resulting accident with a bicyclist could be deemed their fault.
This topic is especially important given some recent data from the National Highway Traffic Safety Administration. According to the NHTSA, 818 bicyclists died in 2015. Another 45,000 suffered injuries. In 2006, those figures were 772 dead bicyclists and 44,000 injured bicyclists, representing increases of 6 percent and 2.3 percent, respectively. What's worse, though, is that the bicycle fatality numbers represented a 14 percent increased when compared to the year prior (2014).
All of this points to an obvious conclusion: not enough is being done to protect bicyclists out on the road, and there is a clear trend of increasing severity in bicycle accidents. Bicyclists have less safety equipment and features to protect them in case of an accident, so when they are involved in an accident, it is highly likely they will suffer tremendous — or even fatal — harm.
In these cases, it is imperative for the bicyclist and/or their loved ones to consider the legal circumstances of the crash and to address them effectively.
Source: Pedestrian and Bicycle Information Center, "Pedestrian and Bicyclist Crash Statistics," Accessed July 31, 2017