Spinal Cord Injuries
At Greene Broillet & Wheeler, our seasoned team of professionals have over 100 years of combined legal experience handling complex legal matters.
Los Angeles Spinal Cord Injury Attorneys
Our Highly Skilled Attorneys Can Help After a Spinal Injury
The average person doesn't realize just how fragile the spinal cord really is until they're involved in an accident that damages it. About 17,700 people sustain spinal cord injuries each year in the United States, and the results can range from devastating complete paralysis to partial paralysis, depending on what part of the spine or neck the accident damages.
Accidents that involve the spinal cord can happen to anyone – they occur during slips and falls, motor vehicle crashes, and even in the workplace. If a spinal cord injury occurred because of the negligence or wrongful acts of others, the law may entitle victims to compensation to recover damages and compensation for current and future medical expenses.
Greene, Broillet & Wheeler, LLP is a highly recognized and respected team of Los Angeles attorneys who commit ourselves to handle the toughest injury cases. Our clients have suffered catastrophic injuries and often faced millions of dollars in losses. We, in turn, have recovered more settlements and verdicts in the millions than any other firm in California. Our goal is always to recover the full amount our clients deserve and need to recuperate from their injuries and live their lives as independently as possible.
Call the knowledgeable spinal cord injury attorneys at Greene, Broillet & Wheeler, LLP, at (866) 634-4525 for a free consultation to discuss your potential case as soon as possible.
Experienced in Spinal Cord Injury Litigation
Just as spinal cord injuries are extremely complex, so too is the process of litigating them. Spinal cord injuries can affect one victim much differently than another, which means that no two spinal cord injury cases are the same. Each case will present its own unique legal issues, damages, and liability challenges.
We have extensive experience handling all facets of spinal injury claims, including:
Causes of spinal cord injuries – There are many different causes of spinal cord injuries, and identifying what happened and who was responsible is critical to recovering compensation in any personal injury claim. We handle spinal cord injury cases arising from car accidents, truck accidents, motorcycle accidents, pedestrian accidents, dangerous products or vehicles, nursing home abuse, and more.
Paralysis – Many spinal cord injuries leave victims with permanent loss of movement and sensation in the body below the point of the spinal cord injury. This often confines victims to wheelchairs and may even leave them bedridden. Many paralyzed spinal cord injury victims also lose organ functioning, including the bowels, bladder, sexual organs, or even the lungs. They may require breathing assistance and around-the-clock care. Many paralyzed individuals may never work again, and they must instead rely on disability benefits.
Spinal cord rehabilitation – Spinal cord injury victims often require an extensive period of rehabilitation, and may need rehabilitative therapy for the rest of their lives. Often, victims undergo regular occupational therapy, which helps teach them how to complete tasks and self-care independently within the confines of their condition while making use of available medical equipment and tools.
Life care planning – An effective life care plan is essential for many paralyzed spinal cord injury victims. This helps ensure they receive the care they need while preserving as many of their resources as possible.
Vocational rehabilitation – Spinal cord injuries can prevent people from returning to their previous jobs, especially jobs that involved physical activity. However, most spinal cord injury victims do not want to spend the rest of their lives unemployed. Vocational training helps some paralyzed individuals overcome obstacles to employment and develop new skills that allow them to earn a living.
If you suffered a spinal cord injury, it's important that you hire a law firm with the resources and capability to investigate your case, properly evaluate the lifetime costs of the injury, and obtain the maximum amount of compensation for those damages. The lifetime cost of a spinal cord injury can easily add up to tens of millions of dollars or more. You need an attorney who can calculate and effectively prove both your past and future damages to ensure you receive enough to cover all of your future expenses for the rest of your life.
Seeking Damages for Spinal Cord Injuries
Did you sustain a spinal cord injury in a vehicle crash, fall, or another type of accident? If so, our team at Greene, Broillet & Wheeler, LLP, understands the struggles you face – both now and possibly for the rest of your life. The good news is that we are here to help clients in your situation. Because we focus on representing individuals with severe injuries, we understand the wide array of losses that stem from a spinal cord injury.
Our attorneys regularly seek compensation for the following damages, among others:
Medical expenses
Lost earnings
Intangible losses
Physical pain and suffering
Mental suffering
Loss of companionship
Because we have handled many spinal cord and other serious injury claims, we are familiar with medical and rehabilitation specialists in the area and can find respected experts. In spinal cord injury cases, we can consult with life care planners and economists to project the needs and costs of accident-related care and services.
Part of our process is to get to know each client personally, including their specific needs after such a devastating injury. Each person's different limitations and impairments will affect them in different ways. For example, a professional athlete who suffers from quadriplegia (paralysis from the neck down) will have different losses than an accountant who suffers from paraplegia (paralysis from the waist down). We make sure to closely examine how a spinal cord injury affects our clients in every possible way to ensure we can best present a case for the maximum value of a claim.
What Causes Paralysis?
Paralysis occurs when the spinal cord sustains enough damage to prevent messages from moving between the brain and the other parts of the body. Patients with paralysis may experience a loss of muscle function and movement as well as a loss of feeling in the affected areas of their bodies.
Many people with paralysis experience day-to-day changes in their degree of functioning. A person with some feeling or movement can still suffer from paralysis. The extent of paralysis also depends on where on the spinal cord the injury occurs. Injuries to the neck, sometimes called the cervical spine, can result in the entire body's inability to function. If injuries occur to the lower back, it's possible that both legs will lose mobility or sensation.
Is Recovery from Paralysis Possible?
In very rare instances, patients recover completely from paralysis, thanks to early and aggressive medical treatment. Unfortunately, however, a complete recovery is not the norm. Patients with some forms of paralysis can hope to regain some function through physical therapy, which helps the brain and body learn different ways of working together.
Today, various mobility devices can help spinal cord injury victims recover some degree of independence. Current and future treatments and mobility devices, however, can range into the millions of dollars during the course of a spinal cord accident victim's lifetime. Victims often require significant compensation from liable parties to access the help and care they need.
What Types of Paralysis Occur from Spinal Cord Injuries?
The five main types of paralysis that can occur when the spinal cord sustains an injury include:
Quadriplegia, sometimes called tetraplegia, paralyzes the body below the neck. Both arms and legs and the torso lose mobility.
Paraplegia usually paralyzes the hips and legs. Typically, the injury that causes paraplegia happens in the mid- to lower back.
Hemiplegia paralyzes an arm and a leg on the same side of the body. It's less common, but possible, with spinal cord injuries.
Diplegia paralyzes the same area on both sides of the body, such as both arms or both legs.
Monoplegia paralyzes a single limb.
Other Medical Issues with Spinal Cord Injuries
In addition to lack of movement and feeling, a spinal cord injury may produce other medical issues, including:
Reduced blood flow and heart rate
Blood clots
Respiratory difficulties
Partial loss of function to organs
Skin injuries and sores
Loss of muscle tissue
Reduced bone density
Loss of sexual function
Loss of bladder and bowel control
Issues with speaking or swallowing food
Mood and behavior changes
This is not a comprehensive list of medical issues that victims of spinal cord injuries may experience. A skilled medical team can help patients understand what issues they may face, now and in the future.
What Are the Lifetime Costs of Paralysis?
Healthcare costs and living expenses for a patient with full paralysis can easily soar into the millions of dollars. According to the National Spinal Cord Injury Statistical Center (NSCISC), a patient with high quadriplegia – meaning very little movement below the neck – could incur an average of $1,102,403 in costs during the first year after the injury. If that person is paralyzed at age 25, the expected lifetime costs for care could run into many millions of dollars.
These estimates don't take into account the loss of income a victim of paralysis suffers from losing a job and related benefits, nor any costs that family members must bear to provide adequate at-home care. Nor do they cover housing and vehicle modifications or the cost of moving to an accessible home. When you look at the expenses related to paralysis, seven-figure legal settlements may just barely cover the patient's needs for a lifetime of specialized care.
The Greene, Broillet & Wheeler, LLP Difference
After a catastrophic spinal cord injury, you may not know where to turn for help. Many law firms may promise they know how to handle complex injury cases, but how can you tell whether they truly know how to protect your rights and interests?
Spinal cord injury cases are complicated, and there is too much at stake to risk by hiring a law firm that can't handle your case. At Greene, Broillet & Wheeler, LLP, we are confident in our ability to represent clients with devastating and costly injuries for many reasons. Combining decades of experience with vast resources and a reputation for success, our Los Angeles spinal cord injury team will carefully review your case and help you determine who, if anyone, is liable for your losses.
If you or a loved one suffered a catastrophic spinal cord injury, call our law firm at (866) 634-4525 or contact us online as soon as possible to discuss whether we may help you.
HELPING OUR CLIENTS TELL THEIR STORY & GET THE COMPENSATION THEY DESERVE
Named in U.S. News - Best Lawyers® "Best Law Firms," Greene Broillet & Wheeler, LLP ranks as Tier 1 Personal Injury firm in Los Angeles.

Founding partners Browne Greene and Bruce A. Broillet are both members of the exclusive invite-only Inner Circle of Advocates, as two of the top 100 plaintiff trial lawyers in America.

All of our attorneys are proud to be active members of the Los Angeles County Bar Association or LACBA.

Many firm members have been honored by the Consumer Attorneys of California, including Browne Greene, Christine Spagnoli, and Bruce Broillet, recipients of the Marvin E. Lewis Award. In addition, attorneys Bruce Broillet, Scott Carr, Molly McKibben, and Tobin Lanzetta has been honored with the Consumer Attorney of the Year Award.

All 15 of our attorneys have been selected to Best Lawyers® after an extensive peer review process.

Our attorneys were featured in TopVerdict for having one of the Top 10 Wrongful Death Verdicts in California in 2019, with $15 million won for the plaintiff in Keck v. Bel-Air Bay Club.

Our firm has more attorneys on the Super Lawyers® and Rising Stars lists than any other law firm in Southern California, with 15 members selected.

Several partners are active members in the Consumer Attorneys Association of Los Angeles, with attorneys Browne Greene, Bruce Broillet, and Christine Spagnoli named "Trial Lawyer of the Year."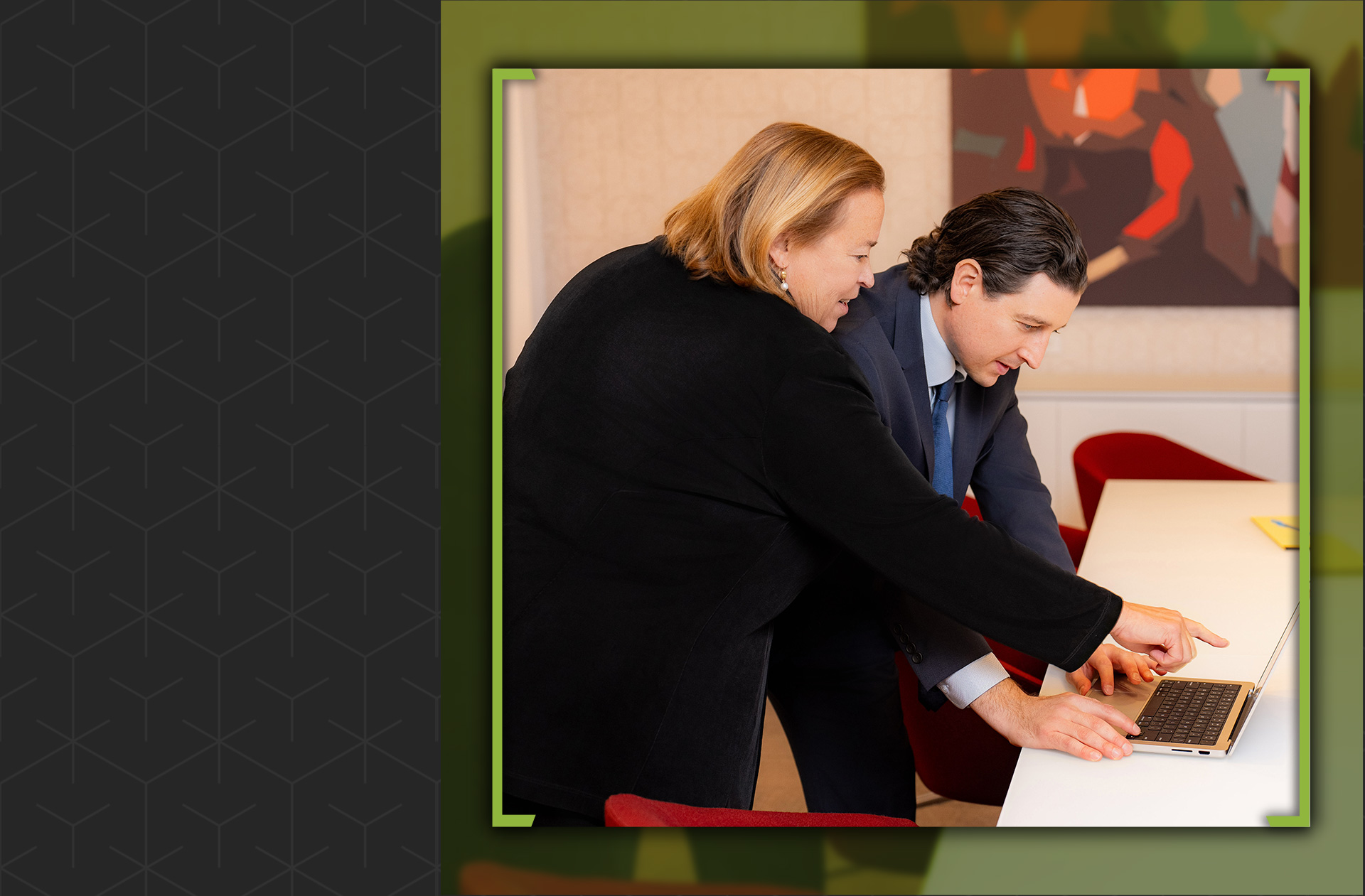 Decades of Legal Experience

Billions Recovered For Our Clients

We're Always Available For Our Clients & Offer Free Consultations

We've Taken On Some of The Largest Corporations & Insurance Agencies
Billions Recovered
Schedule a Free Consultation at

(866) 634-4525